10 Reasons David Luiz Is the Coolest Defender on the Planet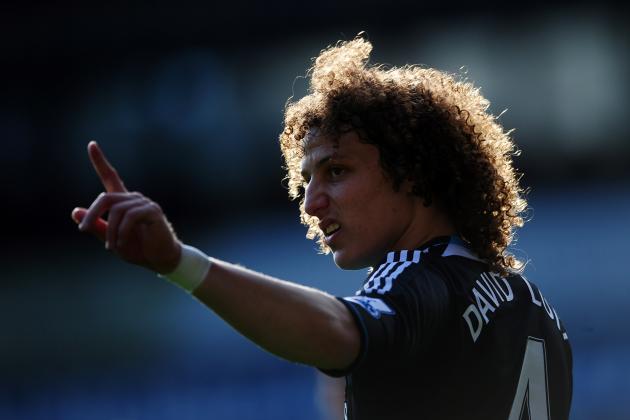 Laurence Griffiths/Getty Images

Just be honest, you love David Luiz.
Sure, he isn't the best defender in the world. In fact, he probably isn't even the best defender on his own team. However, that doesn't mean he isn't the coolest.
Be real, Luiz is a common favorite around the world. It is tough not to watch him play and love him. He does some great things on the pitch, and he brings some even greater things to the table.
Regardless of what it is, Luiz is the coolest defender on the planet.
Begin Slideshow

»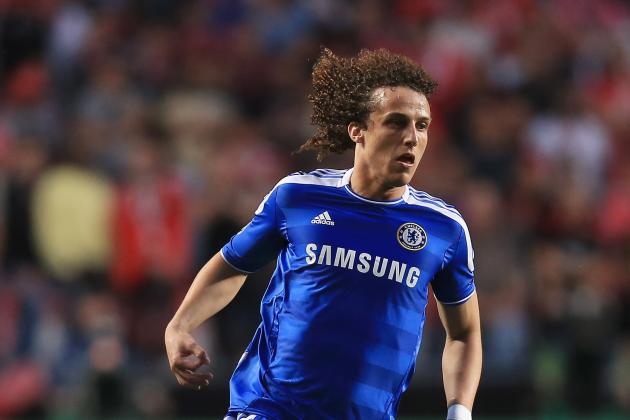 Clive Rose/Getty Images

As a Chelsea fan, there's nothing more exhilarating than watching David Luiz push forward.
Part of you starts to get excited for a potential goal. Meanwhile, the other part of you is dreading the potential counter-attack while a centre-back is in the opponent's box.
Regardless of which reaction is stronger, you will have some great moments and scary moments as you watch Luiz surge forward whenever he pleases.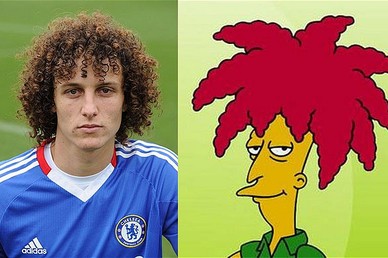 This comparison just doesn't get old.
Any casual fan of The Simpsons loves "Sideshow Bob" so who couldn't love David Luiz as well?
They might have slightly different personalities, but they sure look exactly alike.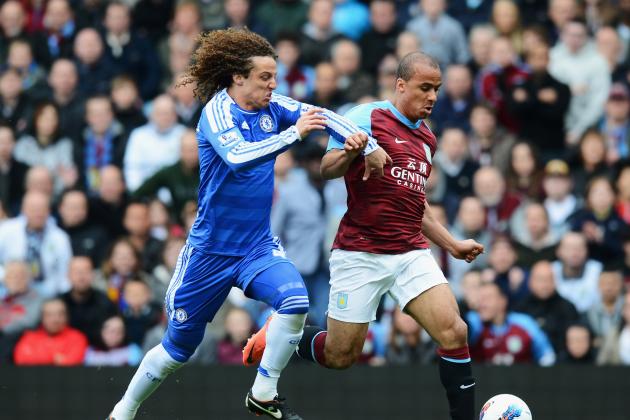 Mike Hewitt/Getty Images

Sometimes, they can be a tad reckless.
Other times, David Luiz makes a spectacular tackle on the player with the ball. Whichever the case, his tackles are incredible to watch.
He'll sprint, full speed, at an opponent and try to get the ball by any means necessary. If the opponent doesn't think quick on his feet, you can be sure Luiz will steal the ball.
Some fans might cover their eyes when Luiz is running around in the defensive penalty area, but it's just another example of how exciting Luiz is to watch.
It's great to provide the voice for David Luiz.
Even though this is an easy voiceover, it is also fun to watch Luiz and provide his thoughts aloud.
Whether it's simple: "Yay! Let's attack."
Or a little more complex: "I sure can't get that stupid song out of my head. I really wish John Terry would stop singing One Direction..."
Either way, it's sometimes just fun to talk about what Luiz might be thinking.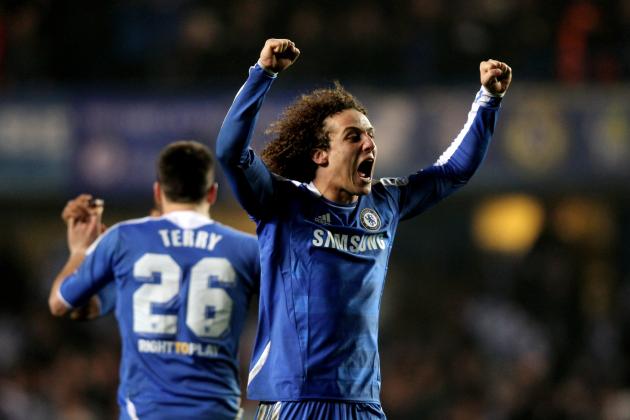 Clive Rose/Getty Images

In today's day and age, football has become very similar to a business.
While that development will only get more obvious, there will always be players that play for the love of the game.
David Luiz will always be one of those players.
He trains hard, plays hard and celebrates wildly whenever something goes right for Chelsea. When he plays, you can tell he is genuinely enjoying his time on the pitch.
Even if he might make a mistake or two, Luiz will always play with a love of the jersey.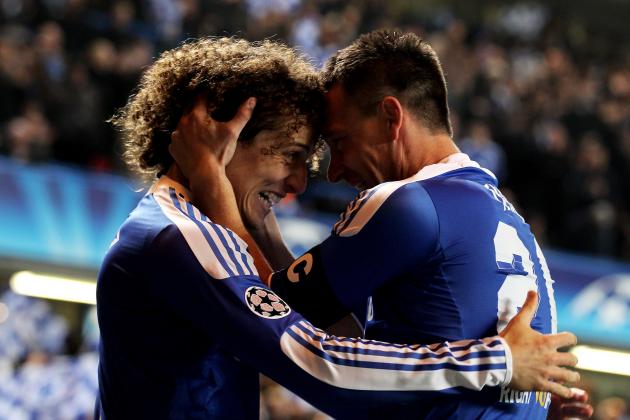 Clive Rose/Getty Images

David Luiz and John Terry definitely certainly contrast each other.
While they both have love for Chelsea and share the same position, they act in completely different ways. Terry is a more focused player that uses his anger to help him play better.
Contrarily, Luiz doesn't seem as intense, and he uses his joy for the game to play well.
Essentially, Terry never seems to be having fun while Luiz never seems to be having a bad time (except after a boneheaded mistake). With his innocent love of the game, Luiz provides a complete clash of cultures with Terry's angry, trophy-hunting obsession.
This video shows a lot of David Luiz' skills (surging runs, great determination, passion), but the main one it shows is his attacking skill.
Luiz could play anywhere on the field, and this versatility makes him one of the most dynamic defenders in the world. Luiz can do just about anything, including scoring goals.
Obviously, he doesn't have this good of a strike very often, but he sure is capable of it. If he picked his spots a little better, he would score much more often.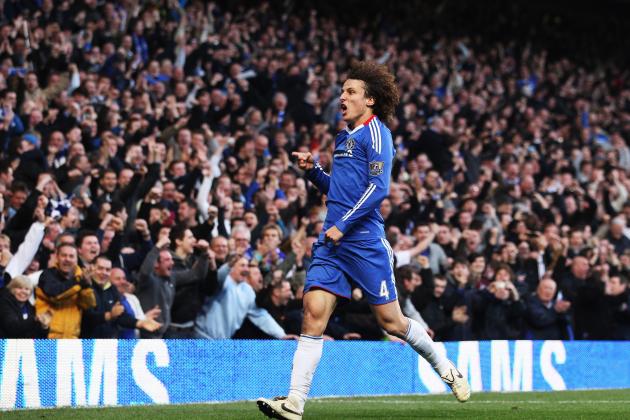 Scott Heavey/Getty Images

Within a few matches at Chelsea, David Luiz was already a fan favorite.
Sure people can complain about his inability to mark and poor choices moving forward, but they love watching him play. Last year, Chelsea were playing some of the dullest football in Europe, and Luiz did a pretty good job waking everyone up.
Whether Luiz is playing well or not, people are always talking about him. In one game, his great runs and tackles ensured a Blues victory. In the next game, he conceded a penalty and left the defense vulnerable to a lethal counter-attack. Regardless, people will love to watch him run around.
Luiz may not be the most skilled player in recent memory, but he sure is well liked among the Chelsea fans.
David Luiz loves to joke around.
He does his best to keep his teammates laughing, and he refuses to take himself too seriously.
Some people might spin this in a negative light, but a funny guy in the dressing room can always be useful. Luiz is willing to laugh at himself, and he is eager to make others, especially teammates, do the same.
Luiz has plenty of videos where he has some sort of random joke going with another teammate, and they're all pretty great. Chelsea can be a place of high stress and heavy pressure, but Luiz does a good job of keeping things light in the locker room.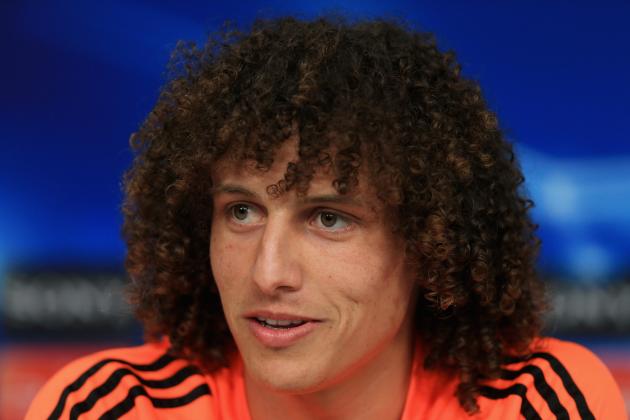 Clive Rose/Getty Images

David Luiz' greatest asset is his luscious locks.
Whether they're flowing in the wind or flopping in his eyes, Luiz just looks incredible with the long curly hair. It's a tough look, but he pulls it off to perfection.
Luiz always seems to be moving quickly when the locks move. They give him the illusion of being faster than he is. If he uses that to his advantage, it's a great ploy.
Regardless, his hair is the main reason he's the coolest defender on the planet.