Atlanta Braves: 9 Ways They Can Make Chipper Jones' Final Season Special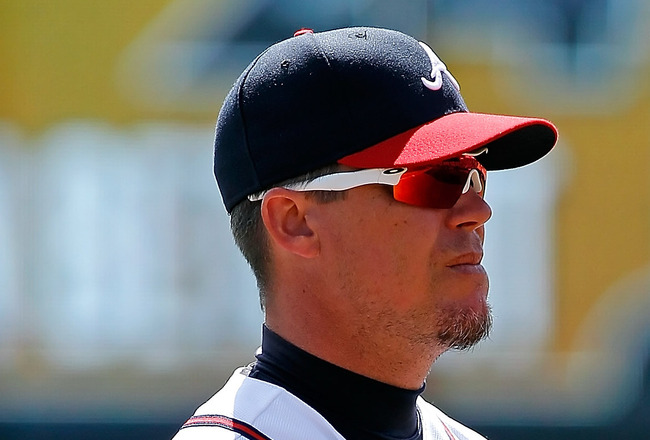 Chipper Jones has been the face of the franchise for the last decade.
J. Meric/Getty Images
Chipper Jones has had a long and amazing career for the Atlanta Braves. Chipper is a southern boy who was taken with the top pick in the 1990 MLB draft and has gone on to become a future Hall of Famer while only putting on one uniform in the big leagues.
Now that Chipper is set to retire at the end of this season, it is a good time to look at nine ways that the Atlanta Braves could make it a special season for their star.
Get to the Playoffs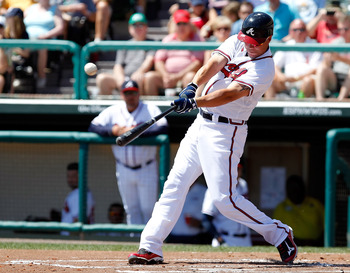 Chipper Jones deserves another trip to the postseason.
J. Meric/Getty Images
When Chipper Jones started his career with the Braves in 1995, he was part of a team in the middle of winning 14 consecutive division titles. However since 2005, the Braves have only been to the playoffs one time, and Chipper didn't get to take part after tearing his ACL late during the 2010 season.
The best way out for Chipper would be one final trip to the postseason. That way, win or lose, Chipper goes out on a big stage.
Retire His Number at the Final Home Game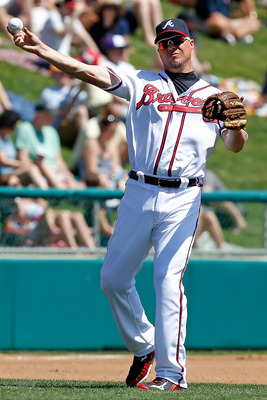 Chipper Jones will very likely see his number retired, but the team should let it happen in his final game in Atlanta.
J. Meric/Getty Images
Chipper Jones is a virtual lock to have his number retired in the very near future. All of the other key figures in the great Braves teams of the 90s had their numbers retired, but none of them were the face of the Braves the way Chipper has been.
A player getting his number retired before he retires himself is very rare, but Chipper has had a career in Atlanta that has been special enough, and he has meant so much for the franchise that he deserves to be one of the few exceptions.
Even if he doesn't get his number retired during this year, it will be very soon, but it wouldn't be as special as a ceremony at his final game in Atlanta.
One Last Big Day Against the Mets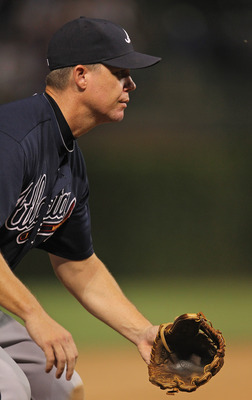 Mets killer Chipper Jones deserves one last big game against them.
Jonathan Daniel/Getty Images
Chipper Jones has had so much success in his career against the New York Mets, especially in New York, that he named one of his children Shea after Shea Stadium—the former home of the Mets. It was actually a late-September series against the Mets that helped him to win his lone MVP Award.
Sure, the Mets are projected to finish last in the NL East, but Chipper deserves to have one last huge game against the Mets, especially with Shea and the rest of his family rooting him on.
A Little Help from the Rest of the Lineup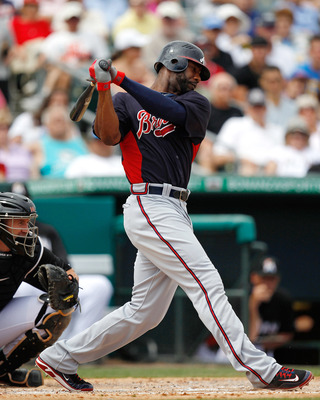 Chipper Jones needs some help from his teammates if he is going to have a big year at the plate.
Sarah Glenn/Getty Images
Chipper Jones deserves to have a quality season in his final season, though he's not quite the same guy who can create runs anytime he's at the plate like he used to. In order for Chipper Jones to be a run producer, he needs a little help from his teammates to make things a bit easier.
The Braves offense has struggled in recent years, but a full season of Michael Bourn, bounce-back years out of Dan Uggla and Jason Heyward and growth from Freddie Freeman could give the Braves some firepower.
If these guys come through and Chipper is healthy enough to play 120 games, he could potentially go out with 20 homers and 80 RBI.
Health to Make It Through a Full Season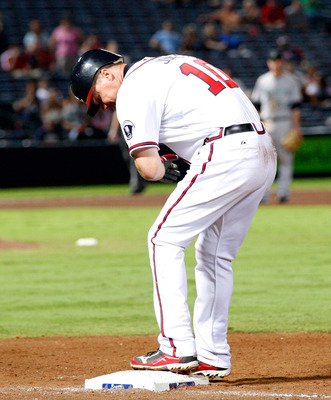 Hopefully, Chipper can stay healthy this year to enjoy his last year.
Kevin C. Cox/Getty Images
Ever since the end of the 2004 season, Chipper Jones has had a bunch of injury issues that have kept him from being effective. In fact, he only played in at least 135 games one time since then, and that was back in 2009.
For this to be a special year for Chipper, he needs to stay healthy enough to stay on the field as well as healthy enough to not have injuries having an effect on his play. Going through his final season battling injury is likely not the way he would like to go out.
Chipper is already going to miss time after having a procedure on his knee, but if he returns from that at full strength, he could potentially hit 135 games on the year assuming no other issues pop up.
A Final All-Star Game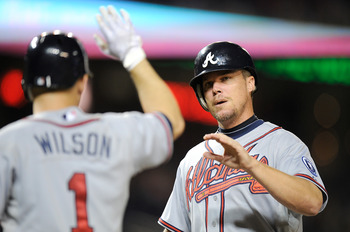 Chipper Jones would love to have one more All-Star-caliber year.
Greg Fiume/Getty Images
Going out at the top of his game likely means a lot to somebody as competitive as Chipper Jones. An All-Star selection in his final season would go a long way to proving that he was still near the top when he walked away.
Chipper Jones actually made the All-Star team last year, so him making it this year isn't out of the question.
Win Another Division Title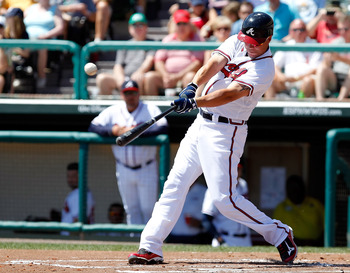 Chipper Jones deserves to play on one last good Braves team.
J. Meric/Getty Images
Chipper Jones played a huge part in the Braves 14-year run as division winners, but since the 2005 season, the team has only appeared in the playoffs one time. On top of that, it came as a wild card instead of as NL East champion.
Chipper deserves to go out the way he started his career with the Braves—winning a division title.
A Farewell Tour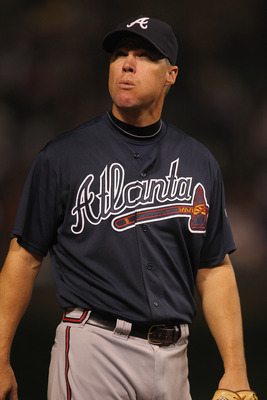 Chipper Jones deserves a farewell tour like Bobby Cox received.
Jonathan Daniel/Getty Images
When Bobby Cox announced before the 2010 season that it would be his final one managing the Braves, the rest of baseball had some time to prepare. It ended up leading to a farewell tour for one of the most popular managers in the era. Other organizations had ceremonies where they gave gifts in Cox's last stop in town.
While things are likely to be different for Chipper since he is a player and not a manager, it's similar because of his popularity and the advanced notice. Some sort of a farewell tour for the face of the franchise would be a nice ending as it would show respect from others in the game.
Win the World Series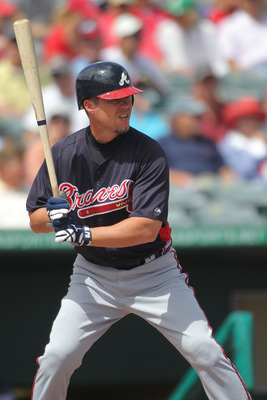 What better way to go out?
Marc Serota/Getty Images
There is no better way to make it a special season for Chipper Jones than by winning one final World Series for him. After the Braves got so close so many times during their impressive 14-year run, there's no better reward than finally getting another ring after failing to come through in every year following the title as a rookie.
Chipper could really go out on top and would really add to his already great legacy with the Braves by helping the franchise win another ring.
Keep Reading

Atlanta Braves: Like this team?