Champions League: All-Star Starting XI with the Sides in the Semifinals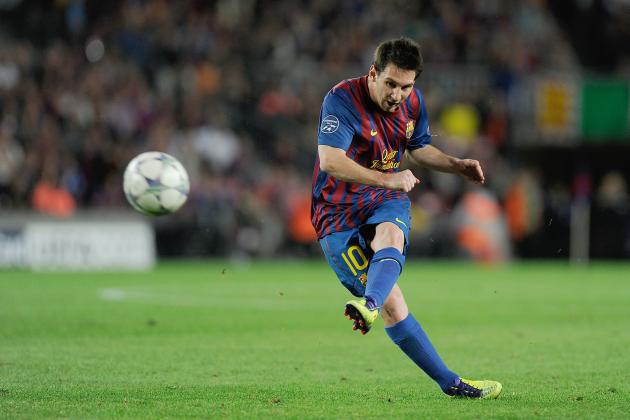 David Ramos/Getty Images

Nearly every player who plays football today has participated in the Champions League at least one time during their career. For these players, the Champions League represents the pinnacle of their professional career.
For some other players, a strong campaign in the Champions League can help legitimize your claim to be one of the best players in the world. The entire world is watching these players play on these European nights, and these performances will be a lasting legacy of their footballers careers.
For some players, they are true world class players from their performances on Tuesday and Wednesday nights while playing in foreign lands.
Using a 4-4-2 formation, here is a starting XI for the best players that are remaining in the Champions League.
Begin Slideshow

»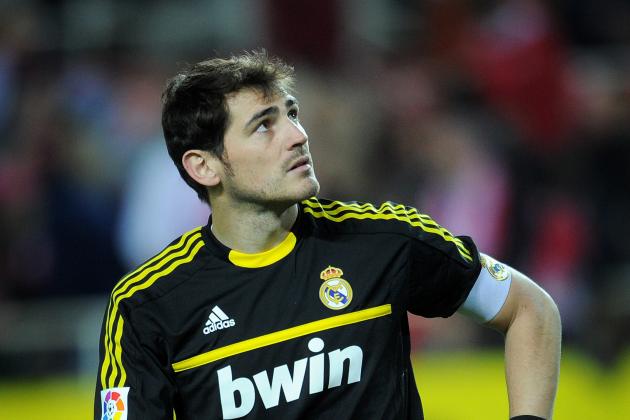 Jasper Juinen/Getty Images

Iker Casillas is the best goalkeeper in the world. Twelve years ago, Casillas got promoted to Real Madrid's senior squad and has since won major title.
Casillas is also the captain of Real Madrid and his leadership has been prevalent on a squad filled with superstars.
It also doesn't hurt that Casillas has only conceded four goals in the Champions League so far, while also having five clean sheets.
Honorable Mentions: Manuel Neuer and Petr Cech.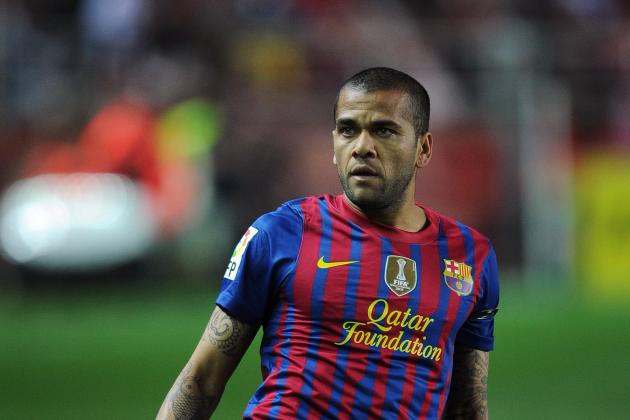 Jasper Juinen/Getty Images

Dani Alves has long been one of the best right wingers in the world, and he is an integral part of Barcelona's overall game.
Since Alves arrived at Camp Nou in 2008, Barcelona have won the Champions League twice and La Liga three times. Alves was an integral part of Barcelona's side back then and that has continued into the present.
Alves does have three assists in this Champions League campaign to date, the most of any defender. He certainly is an integral part to Barcelona's system.
Honorable Mentions: Branislav Ivanovic and Alvaro Arbeloa.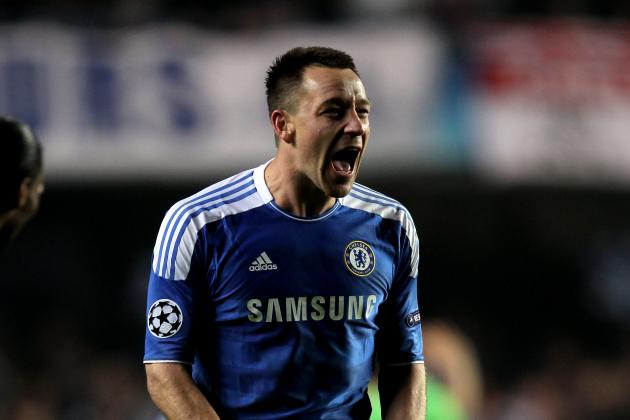 Clive Rose/Getty Images

John Terry and Carles Puyol have both been two of the best defenders in the world throughout the last decade, and that has only continued this year.
Terry leads Chelsea with six clearances per match in the tournament, along with an average of 1.3 blocked shots per match.
Of course Terry has been Chelsea's captain and his impact in this Champions League cannot be understated.
Meanwhile, Puyol has maintained his incredible play despite being 34 years old. Barcelona's captain has made some major clearances throughout the entire tournament.
Puyol has continued to display his leadership throughout a Champions League campaign that Barcelona have completely dominated.
Honorable Mentions: Gerard Pique, Sergio Ramos, Pepe and Holger Badstuber.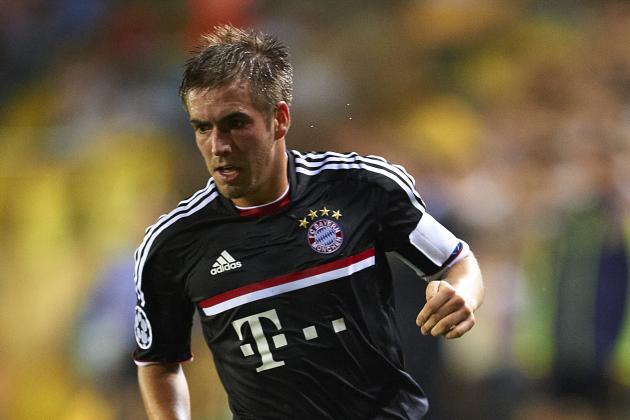 Manuel Queimadelos Alonso/Getty Images

Long regarded as the best left back in the world, Phillip Lahm has continued to impress again for Bayern in this Champions League campaign.
Lahm has 33 tackles and 28 tackles in this Champions League season, the most of any Bayern player.
Furthermore, Lahm has helped captain Bayern to seven clean sheets, the most of any club in this season's tournament.
Honorable Mentions: Ashely Cole and Marcelo.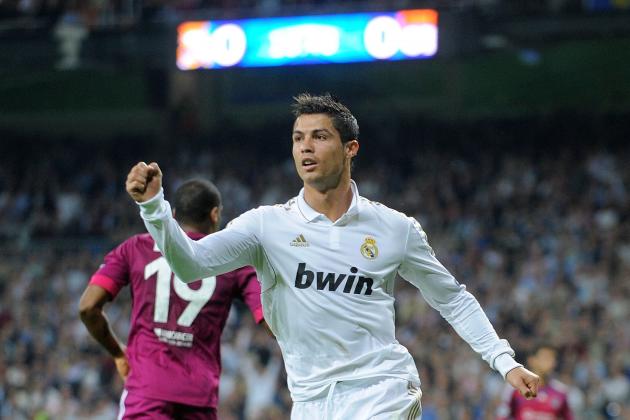 Denis Doyle/Getty Images

What can't we say about Cristiano Ronaldo? Ronaldo has already destroyed La Liga's goalscoring record and has only continued to continue his domination in the Champions League.
Ronaldo has scored eight goals in this seasons Champions League, the most of any Real Madrid player and the third most overall. Ronaldo also has 22 key passes and has drawn more fouls than any other Real Madrid player with 14.
If Ronaldo continues his dominance, Madrid will be an even tougher side for Bayern Munich to eliminate from the tournament.
Honorable Mentions: Arjen Robben and Daniel Sturridge.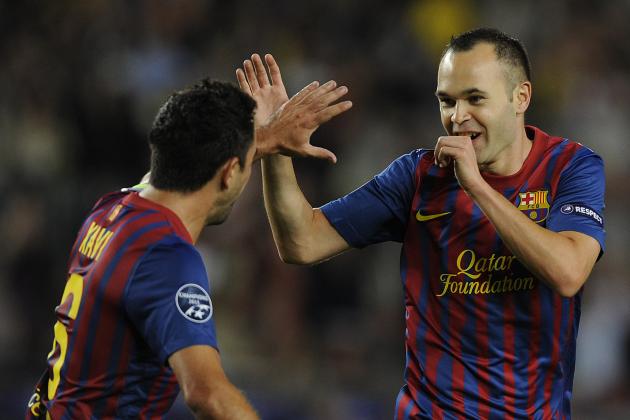 David Ramos/Getty Images

Xavi and Andres Iniesta are the world's best central midfielders and they have once again displayed that this season in the Champions League.
Xavi has already completed 740 passes. No one else in the Champions League has touched that number. Xavi also has a 94 percent pass conversion rate and averages eight long balls per match, by far the most of any Barcelona player.
Without Xavi, Barcelona would not have anywhere as dynamic of a passing game, which is the engine to Barcelona's dominance.
Andres Iniesta is not that bad of a midfielder either. The goalscorer of the 2010 World Cup finals' game-winning goal, Iniesta has averaged 68 passes per match with an 89 percent conversion rate.
Iniesta also has some important goals in the Champions League, highlighted by a winner against AC Milan that clinched Barcelona's spot in the semifinal.
Honorable Mentions: Bastian Schweinsteiger, Michael Essien, Cesc Fabregas, Juan Mata, Xabi Alonso and Toni Kroos.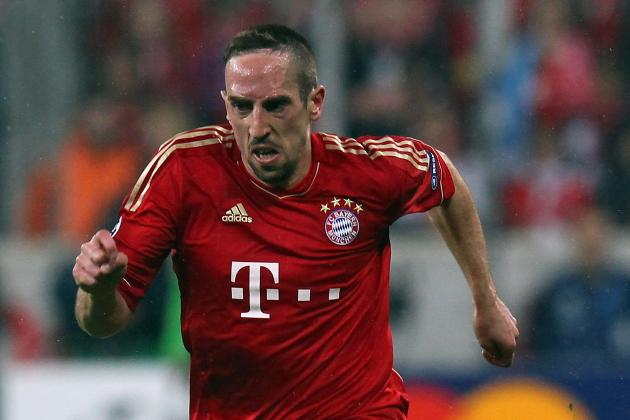 Martin Rose/Getty Images

Known as "Scarface" due to a long scar that is located on the right side of his face, Franck Ribery once again has put together a season to remember in the Champions League.
Ribery has compiled two goals and is tied for the most assists in this years Champions League with five. Only Lionel Messi (28) has more key passes than the 25 that Ribery has made in the tournament.
One of the main reasons why Bayern did not win the Champions League final two years ago was due to a suspension that Ribery picked up in the semifinals. If Ribery continues to play the same way that he has displayed this season, Bayern will be tough to stop.
Honorable Mentions: Angel di Maria and Ramires.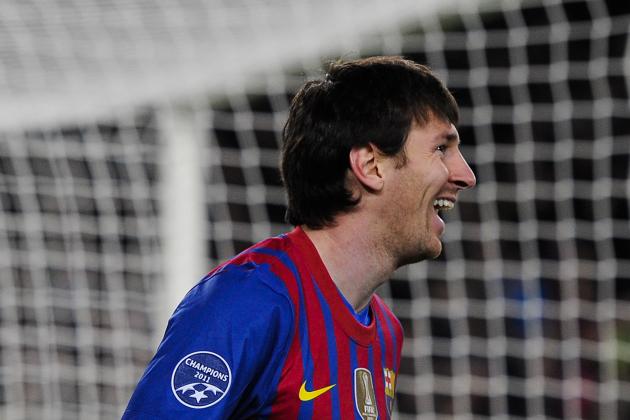 David Ramos/Getty Images

Quite simply, Lionel Messi is the best player in the world. Messi had a five-goal match against Bayer Leverkusen (the first time that there was a five goal match in the history of the Champions League) and has totaled 14 goals in the competition this year, tied with José Altafini for the most in a single season of the competition.
Messi also is on top in other key categories such as key passes, total through balls, and shots per game. Messi also ranks in the top ten in categories such as assists and passing percentage.
Messi has directly contributed to 44 percent of Barcelona's goals in the tournament.
That is a staggering percentage, yet Mario Gomez has been even better in directly contributing on goals, scoring of half of Bayern's goals.
Gomez has also scored 11 goals, the second most in the tournament.
Honorable Mentions: Gonzalo Higuain, Alexis Sanchez, Didier Drogba, Karim Benzema and Thomas Mueller.