WWE: Power Ranking the Current Crop of WWE Divas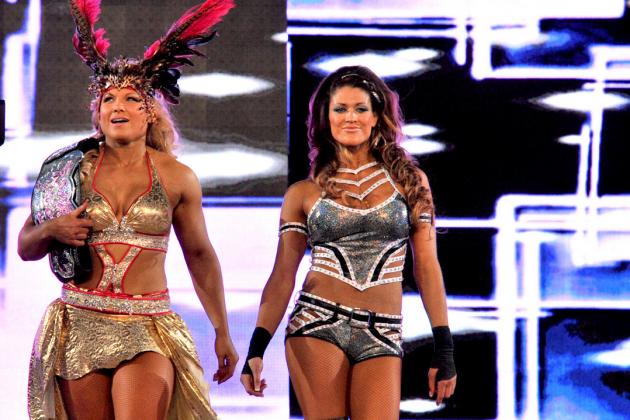 Credit: WWE.com
The WWE Divas are some of the most beautiful women on television. They are athletic, talented, beautiful and marketable.
They are also underused by the creative team and overshadowed by other events on Raw and Smackdown.
This is a look at the 17 Divas currently under contract and where they rank amongst each other. These rankings incorporate in-ring skills, promo ability, marketability, and off-screen contributions to WWE and its charitable organizations. Some of the Divas' placements in these rankings may surprise. Others may be perfectly placed. But keep in mind everything that is taken into account before voicing your displeasure in the comment section below.
Begin Slideshow

»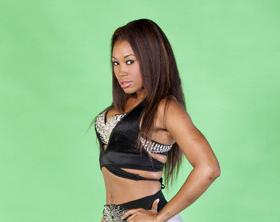 Credit: FCWWrestling.info
She's beautiful. She can dance. Her favorite match of all-time is Alicia Fox vs. Melina. She has not been on WWE television long enough to warrant a higher ranking.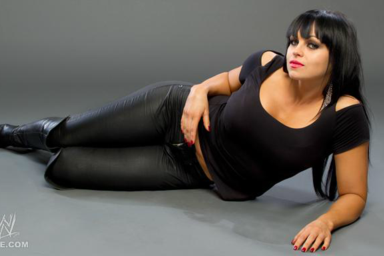 Credit: WWE.com
This beautiful Lithuanian has been involved in two high-profile on-screen romances, the first with Goldust on NXT and the second, and current, one with Teddy Long on Friday Night Smackdown. Despite her solid performances in each, her in-ring work has been less-than stellar. She has potential to develop into a top-level Diva, but there has not been enough work for her to rank over anyone else on this list.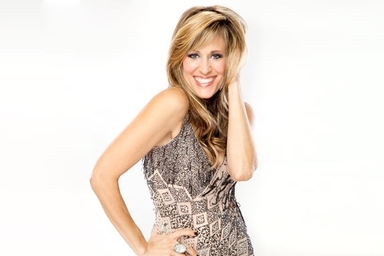 Credit: WWE.com
Prior to her performance of "America, the Beautiful" at Wrestlemania 28, Lilian may very well have ranked last on this list. The ring announcer of Smackdown, Lilian has been a staple of WWE television for years and, despite a two-year hiatus, she returned and picked up right where she left off. Lilian has been guilty of having slip-ups in the past but, as Wrestlemania proved, when called into a high-pressure situation, she almost always delivers.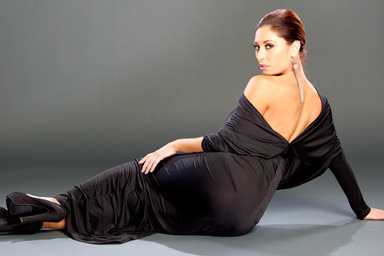 Credit: WWE.com
Perhaps this is a bit biased. After all, Maxine is one of this writer's favorite Divas. But Maxine has shown character development and an ability to talk unlike a majority of the other women in WWE. What she lacks in in-ring talents, she makes up for in screen-presence and promo skills. She may never be a top wrestler in the Divas division, but if she is given the opportunity, has everything needed to become a scene-stealer for years to come.
Credit: WWE.com
Naomi debuted on WWE television as a member of the NXT program and immediately made a name for herself as a dynamic, energetic, exciting and athletic in-ring performer. She would make it to the finals of the competition, losing to Kaitlyn in a minor upset. For whatever reason, she was shuffled back to FCW developmental. Now, she appears on Mondays and Fridays as one of two dancers for Brodus Clay. Hopefully the time comes when she gets the opportunity to be the exciting performer the Divas division is lacking.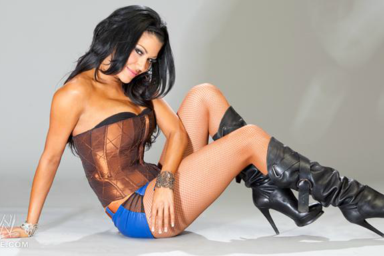 Credit: WWE.com
If this were a countdown ranking Divas solely based on hotness, Rosa would rank near or at the top of the list. As it is, this list takes into account a complete package: beauty, in-ring skills, microphone skills, character development and Rosa Mendes simply has not developed as a character, nor has she evolved in her in-ring abilities or her promo skills. Most of that can be attributed to the WWE creative team doing absolutely nothing with her but in the few opportunities she has had, nothing has come out of it. Now that she is a manager for the WWE Tag Team Champions, her screen presence has improved but her screen time still remains scarce.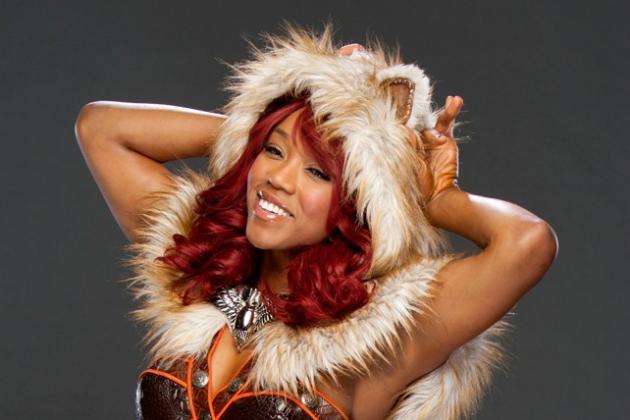 Credit: WWE.com
Alicia Fox is the happy-go-lucky Diva who is sexy and sassy and knows it. She struts to the ring, has proven her athleticism but is definitely lacking an on-air charisma. A former Divas Champion, Alicia has had moments of success but has never really risen to the level of the other, more elite Divas such as Kelly Kelly, Beth Phoenix, Natalya and Eve. She has proven very useful in media interviews but without being allowed to let her personality show, and without becoming a better in-ring worker, she may have hit her peak as a performer.
Credit: WWE.com
The winner of NXT season three, Kaitlyn has quietly become one of the better female workers on the roster, most likely due to her time FCW. She also has quite the personality, as can be seen on her Twitter account and on the barely-watched NXT web show. With the little bit of television exposure allowed to her over the last year, Kaitlyn has continued to grow and evolve. If given the chance to shine on Raw or Smackdown, fans may see one of the more well-rounded Divas on the roster.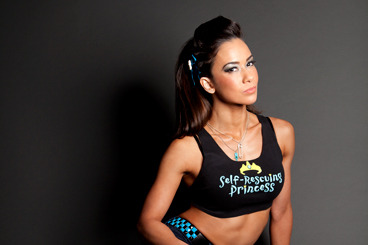 Credit: WWE.com
Of any WWE Diva you would expect to be featured, weekly and consistently on WWE TV, AJ may not be your first choice. She is smaller than any other member of the WWE roster, sans Hornswoggle, and was a former indie wrestler. But she was paired with Daniel Bryan as his girlfriend and has become a bright spot of Friday Night Smackdown. Every week, fans are left to wonder when she will finally stand up for herself and tell Bryan off. Until that happens, anticipation will continue to happen. When the moment comes that she has had enough, expect a huge pop and the beginning of big things for the former NXT competitor.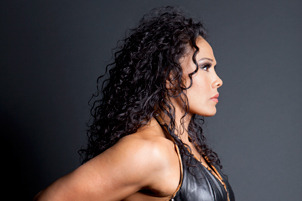 Credit: WWE.com
Tamina has improved by leaps and bounds over the last year, becoming a very solid in-ring performer, one who can hold her own with a more talented individual such as Beth Phoenix. If she were to work on her promo skills, the success she could achieve would be limitless. Unfortunately, with WWE clearly feeling as though Divas need no personality, it is unknown if Tamina will have the opportunity to talk in front of a crowd.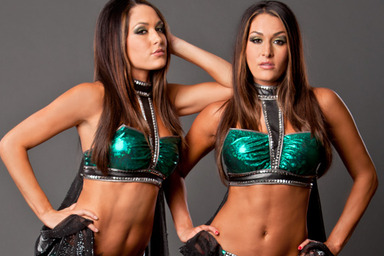 Credit: WWE.com
Brie and Nikki Bella remain major players in the Divas division. Debuting in 2008, the sisters have used their "Twin Magic" cheating ways to win many a match, including Brie's Divas Championship victory over Eve Torres. They can talk, they have a gimmick (though being real-life twins really isn't a gimmick, per say), and they represent the company well in various media appearances. It remains to be seen if there is any forward progress the Bellas can make at this point or if they will simply exist in the same position they are now.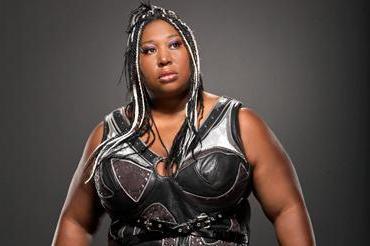 Credit: WWE.com
The only reason Kharma ranks at sixth on this list is because of the immediate impact she made upon her debut, as well as the crowd reaction she received. The only reason Kharma ranks ONLY at sixth on this list is because of her early exit from WWE television due to pregnancy. Expect a major, dominant run atop the Divas division when she returns.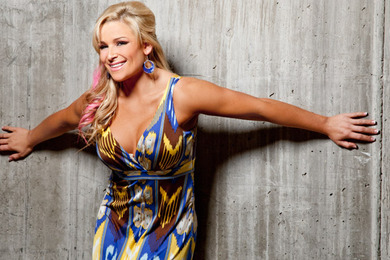 Credit: WWE.com
It is a shame that this third-generation Diva has yet to really make an impact on WWE television, a clear indictment of the company's creative team. When someone with the pedigree of Natalya walks in the door, storylines write themselves. Instead, she has been left to rot as a manager, a sidekick and now suffers from a degrading flatulence gimmick. One of the better wrestlers in the division, Natalya has all the tools needed to succeed as a dominant champion. She can talk on the microphone so that clearly is not a weak spot for her. If anything, it may be the fact that she is not what one would call "super model beautiful." Despite her natural beauty, she doesn't look like a catalogue model and as a result, Vince McMahon does not view her as a marketable Diva. It is a mistake he will likely look back on and regret one day.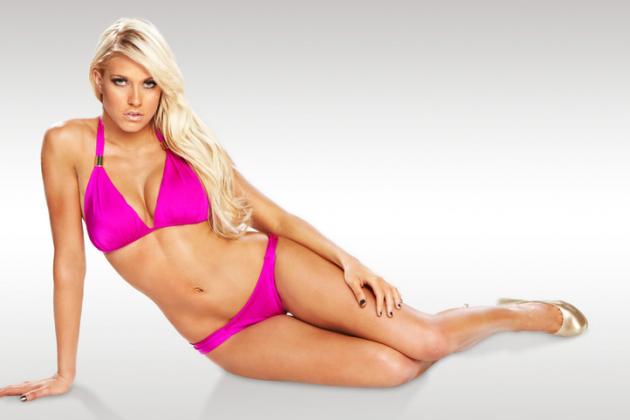 Credit: WWE.com
Kelly Kelly is the poster girl of World Wrestling Entertainment. After a 2011 that saw her achieve her greatest success, including a lengthy run with the Divas Championship and several quality matches against Beth Phoenix, Kelly's 2012 has been off to a decent start. A good match at Wrestlemania, which saw her and Extra hostess Maria Menounos defeat Phoenix and Eve Torres was a career highlight.
Kelly is a spokeswoman for the company and is often sent to premieres and other media events on behalf of the company. If she remains committed to sports-entertainment, there is no reason 2012 cannot be as eventful for her as 2011 was.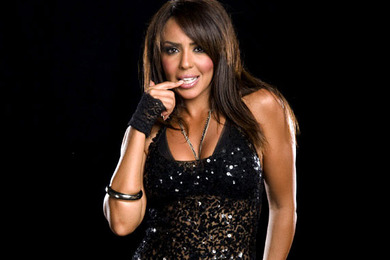 Credit: WWE.com
Despite a knee injury that kept her out of action for the last year, Layla El ranks third on the list of today's WWE Divas.
The fact of the matter is, no injury can take away Layla's work prior to last April. As a part of LayCool, she demonstrated tremendous promo abilities, playing the "Mean Girls" role to perfection. Her team with Michelle McCool became one of the most over heel acts in the company and throughout the year-and-a-half long run, Layla evolved into a very solid in-ring worker. The previously-mentioned injury hurt her progression but if the beautiful Brit continues to work hard, and continues her improvement as a wrestler, then 2012 could very well be her year.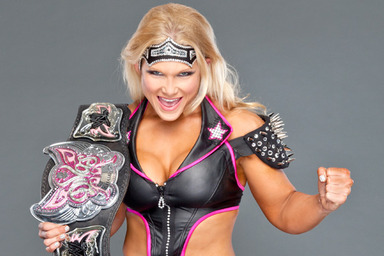 Credit: WWE.com
Beth Phoenix is the most talented in-ring worker to come into World Wrestling Entertainment since the heyday of Molly Holly. Her move-set is believable and the fans buy into her being the best in-ring worker in the company. As great as she is between the ropes, however, she is not without her weaknesses.
Beth's booking is ridiculous and that is of no fault of her own. When someone as dominating as she is comes into the company, routinely losing to smaller and less-talented does nothing to help her get over with the crowd. As a result, Beth is often taken less seriously than she should. She does not elicit the same response Kelly Kelly, Eve, and the Bellas do, and it is the fault of Vince's crackpot staff of Hollywood writers.
Beth's lack of microphone skills hurt her. While she is not all-together-bad, like some other Divas on this list, her delivery of her lines leaves a lot to be desired. Too many times she appears to be acting or trying too hard. It is hard to believe what she is saying when she says it the way she does. It is the SOLE reason she comes in at No. 2 here. Correct that and you have one of the great female performers in the history of the sport.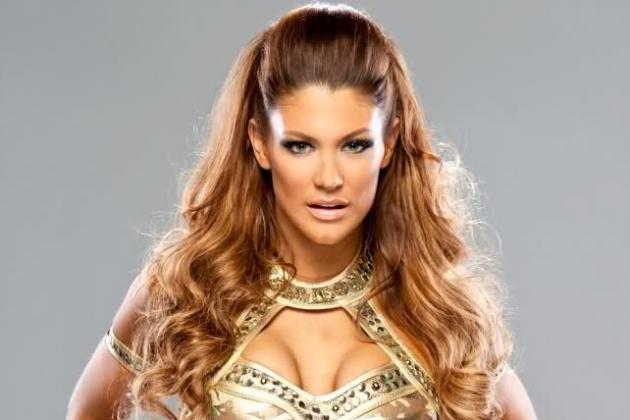 Credit: WWE.com
Eve Torres would have ranked further down the list, maybe at four or five, had the heel turn not have happened. It is very easy for any beautiful woman to get over with the crowd when she comes to the ring, smiles pretty, and booty pops before a Moonsault.
When Eve turned heel and revealed that she was a strong woman, taking advantage of the men who swoon over her, she exhibited versatility in her performance. Her post-turn promos were excellent and she played to perfection the crazy woman who realized her plans were going awry when John Cena publicly denounced her.
Eve is a solid in-ring performer who has proven to be a better worker as a heel than she was as a face. She is athletic, incredibly beautiful, is as marketed as Kelly Kelly and is extremely intelligent. With a degree in engineering and her work as a women's empowerment speaker, Eve has proven very valuable to WWE outside the television product.
The company has the opportunity to make Eve a major on-screen character, something they have been hesitant to do with any woman not-named Vickie Guerrero. Whether the company follows up on that opportunity or simply allows her to be one of the top heels in the Divas division remains to be seen.