Fantasy Baseball 2012: 5 Relievers Who Will Continue to Save Your Season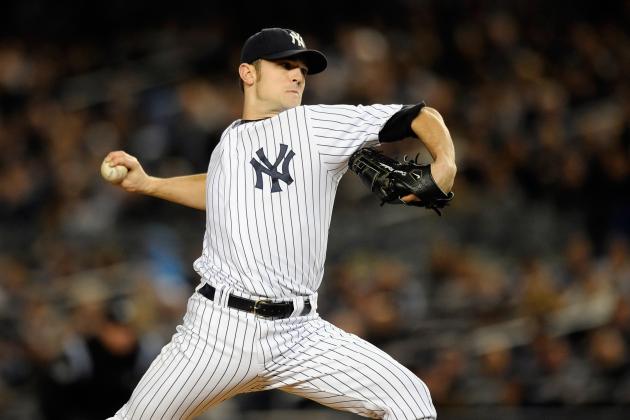 Patrick McDermott/Getty Images
David Robertson is one reliever that will help save your team.
Relievers are always an undervalued commodity in the fantasy baseball world. If you miss out on the closers during the draft, you are not in trouble.
There are still quality relievers available on the market that aren't closers. In fact, some of them even offer better statistics for your team but are ranked lower because they do not earn saves.
When looking at relievers that are not closers, one of the main stats to look for is the K/9 and WHIP.
Here are five relievers who are not closers who will provide a boost for your team.
Begin Slideshow

»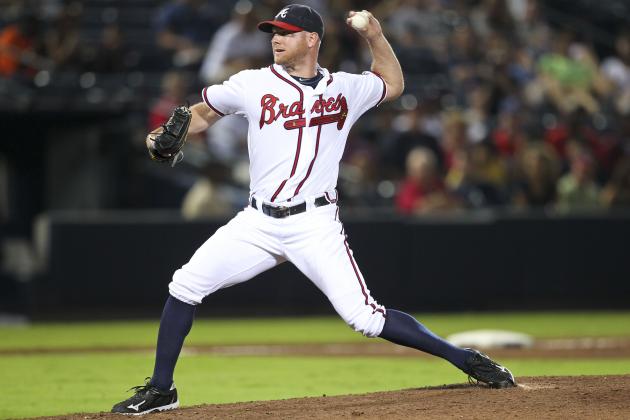 Daniel Shirey/Getty Images
Jonny Venters is a solid addition to your fantasy staff.
Going into last season, Jonny Venters was competing with Craig Kimbrel for the closer job for the Atlanta Braves. The Braves decided on Kimbrel, but it wasn't because of a poor performance from Venters.
In fact, Venters had a great season for a reliever.
He pitched to a 6-2 record with a 1.82 ERA over 88 innings, recording 96 strikeouts. That comes out to a 9.82 K/9.
He also was next in line for saves, as he recorded five saves and had 35 holds.
Venters had a 1.09 WHIP and a .172 BAA last season to accompany his other strong numbers.
He will help lower your ERA and WHIP while recording a respectable number of strikeouts.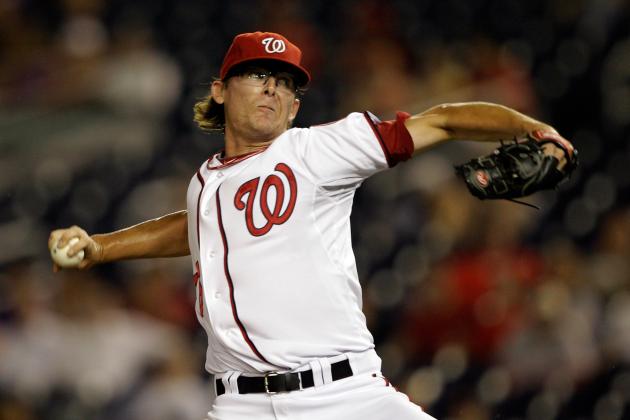 Rob Carr/Getty Images
Tyler Clippard of the Nationals emerged as an elite reliever last season.
Tyler Clippard of the Washington Nationals had a career year last season.
In 88.1 innings, he earned a 3-0 record with a 1.83 ERA, 0.84 WHIP, .158 BAA and 38 holds.
Clippard struck out 104 while walking only 26. That's a 10.6 K/9, four K/BB ratio and a 2.65 BB/9.
Those numbers are better than he actually pitched, however. His strand rate was an astounding 95.6 percent and his BABIP (batting average on balls in play) was a .197.
According to SIERA, his ERA should have been around a 2.56, which is still a great year.
He will be closer to a 2.50 to 3.00 ERA range rather than sub-zero. His value will come with his high K/9 rate and low WHIP.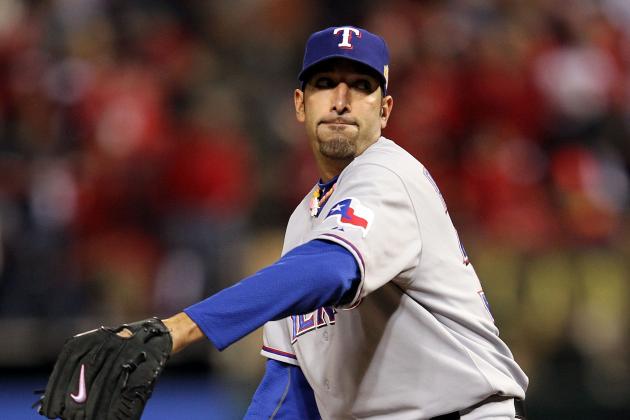 Jamie Squire/Getty Images
The Rangers' Mike Adams is a formidable option for your fantasy squad.
Mike Adams has been one of the best relievers in the league the last three seasons.
In 2009, he threw 37 innings with a 0.73 ERA, earning a 10.95 K/9 by striking out 45 batters. His other peripheral stats were a 0.59 WHIP, 5.63 K/BB and a .109 BAA.
In 2010, Adams threw 66.2 innings with a 1.76 ERA, earning a 9.85 K/9 by striking out 73 batters. His other peripheral stats were a 1.07 WHIP, 3.17 K/BB and a .196 BAA.
In 2011, Adams had another great season, splitting it between the San Diego Padres and the Texas Rangers.
He threw 73.2 innings with a 1.47 ERA, earning a 9.04 K/9 by striking out 74 batters. His other peripherals last season were a 0.79 WHIP, 5.29 K/BB and a .167 BAA
With back-to-back seasons of very similar numbers under his belt, he is a very safe bet to have numbers in the same neighborhood as last year.
Adams will certainly help out your WHIP and ERA, as he has been solid in those categories for the last three years.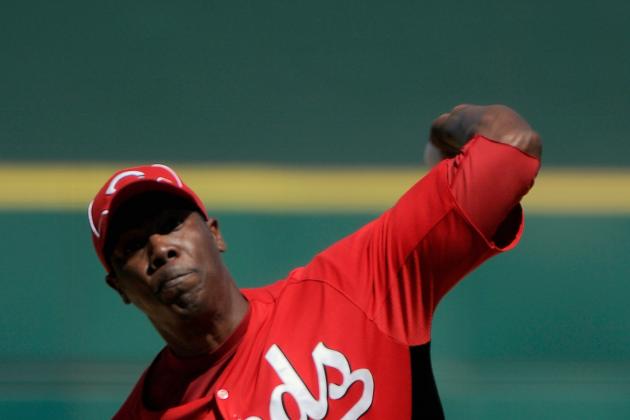 Kevork Djansezian/Getty Images
Aroldis Chapman will offer your team a lot of strikeouts.
Aroldis Chapman, the strikeout machine for the Cincinnati Reds, is a reliever that will certainly benefit your team.
Last season, Chapman pitched 50 innings with a 3.60 ERA, 1.30 WHIP and earned a 12.78 K/9 by striking out 71 batters.
His other peripherals included a .146 BAA and a 1.73 K/BB ratio. The worst aspect of Chapman is his control.
Chapman walked 41 batters last season, leading to a 7.38 BB/9.
If you are looking for a big strikeout pitcher with the potential to take over the closer role later in the season, Chapman is your man.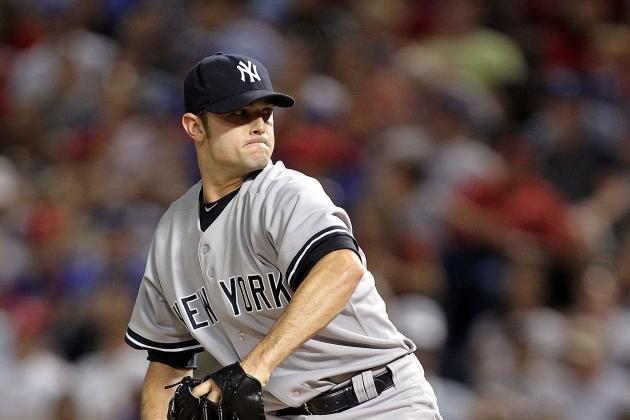 Ronald Martinez/Getty Images
David Robertson will offer great stats for your fantasy team.
David Robertson was one of the top relievers in all of baseball last season for the New York Yankees.
Robertson pitched in 66.2 innings last year, earning a 1.08 ERA with a 13.5 K/9 by striking out 100 batters. His peripherals were a 1.13 WHIP, 2.86 K/BB and a .169 BAA.
Robertson is expected to set up for Mariano Rivera once again. If anything happens to Mo where he is out for a while, Robertson could be in the mix for some saves.
Robertson will certainly help your K/9, WHIP and ERA this year.