World Football Transfer Rumors: 10 Players Any Club Would Love to Sign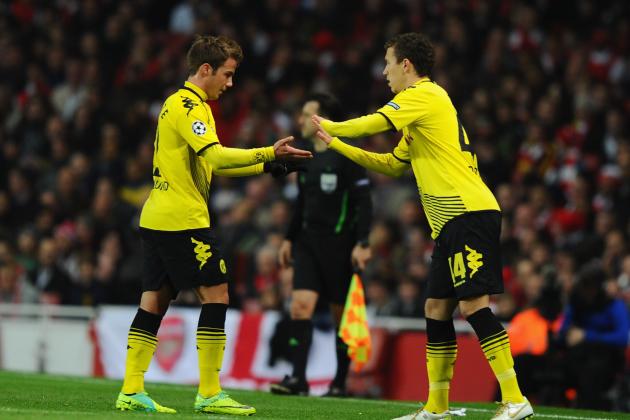 Mike Hewitt/Getty Images

The Wesley Sneijder, Cesc Fàbregas and Luka Modrić protracted sagas amused us tremendously last year. Did I say amused? I meant annoyed.
Nevertheless, between the months of June and August, where almost all of the professional leagues are on a break, these transfer rumors become, at times, our only little facet of entertainment.
There are certain players who seem to linked to every club and I believe every club would like to sign some of them.
Here are 10 such footballers.
Begin Slideshow

»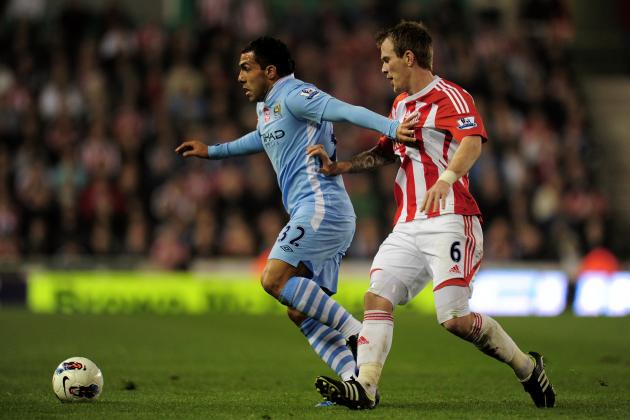 Shaun Botterill/Getty Images

Despite being a headache for any team he plays for, Carlos Tevez is one phenomenal player.
Unlike his attitude, his work rate and skills can never be doubted. When you have him in your team, you can be certain that his footballing skills are worth the trouble.
For his footballing prowess alone, I think all clubs would want to sign him. And given his troubles with City, several clubs might be on the lookout to sign him cheap.
However, mix in the attitude and constant whining, Carlos Tevez can bring disarray into any team. Ask Roberto Mancini.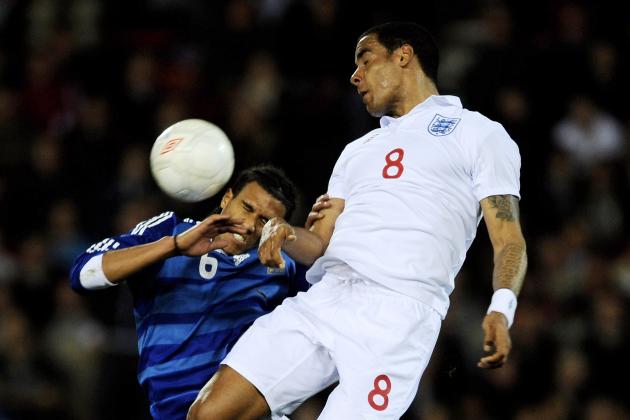 Shaun Botterill/Getty Images

The first of a series of Ligue 1 players, Étienne Capoue has been quite impressive for Toulouse.
Equally capable as a defensive midfielder, traditional midfielder and a defender, Capoue would certainly add a level of versatility and defensive solidity to any squad.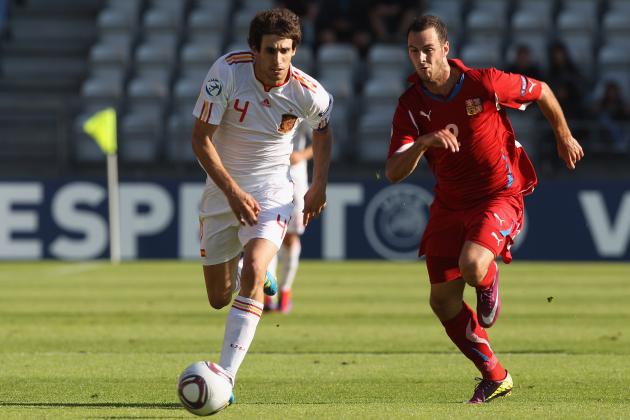 Michael Steele/Getty Images

Speaking of versatile players, there is none more so than Javi Martinez.
He is solid in defense and even better in midfield. He can intercept, hold and pass the ball effectively.
I would suggest operating him as a defensive midfielder from where he can distribute the ball with precision.
Also, if center-back problems are ever present, Martinez can also be utilized there.
A great addition to any team.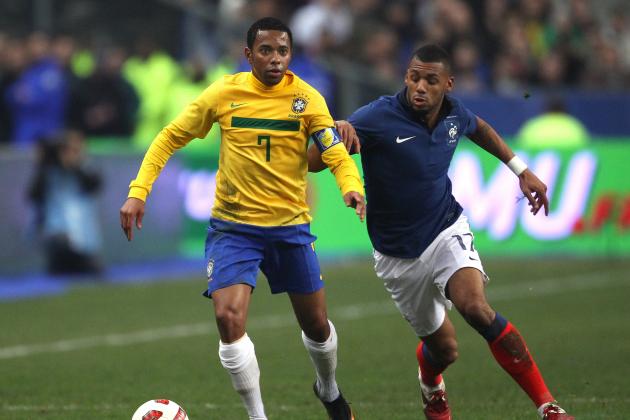 Alex Livesey/Getty Images

An excellent defensive midfielder with superb defensive abilities, impressive physical prowess and skillful passing, Yann M'Vila would be a great squad member.
He has not had a tremendous season as last year, but he is still impressive nonetheless. And considering that his stock has gone down considerably, he might come cheaper than expected.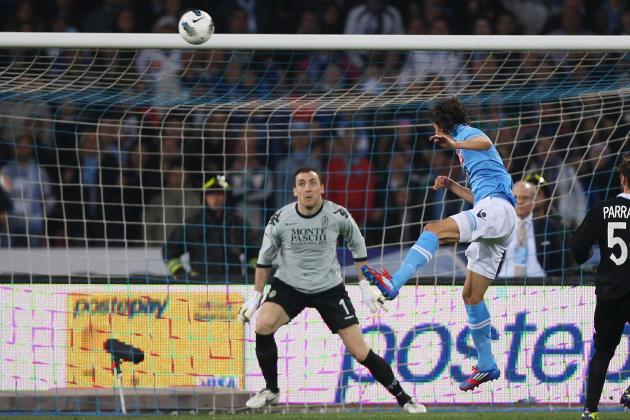 Paolo Bruno/Getty Images

Edinson Cavani is an absolutely clinical finisher.
This season, he has had 19 goals and three assists from 25 matches in the Serie A, and five goals and two assists in the Champions League.
Add in the fact that he is only 25 and yet to hit his peak, any club would be lucky to have him.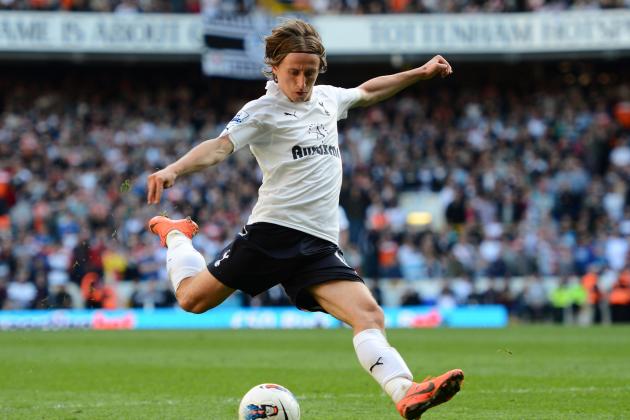 Mike Hewitt/Getty Images

In recent years, Luka Modric has been one of my most favorite players to watch.
Currently, Modric is in the prime of his career and would fit in perfectly with any squad, occupying a Xavi-esque role in midfield.
He would certainly add a level of panache to any club.
However, it is unlikely that Tottenham will let go of their main star for anything less than an astronomical transfer fee.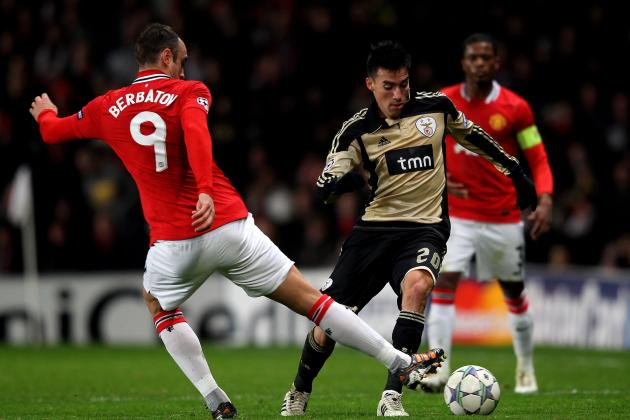 Alex Livesey/Getty Images

Some people do label Nicolás Gaitán as inconsistent, but I'd take him in any side.
He had a dazzling debut campaign and was named the Portuguese League Breakthrough Player of the Year.
This season he leads the assists rankings, along with Karim Benzema, in the UEFA Champions League with five.
He is a versatile midfield player, capable of operating in all positions and would make a suitable addition to any squad.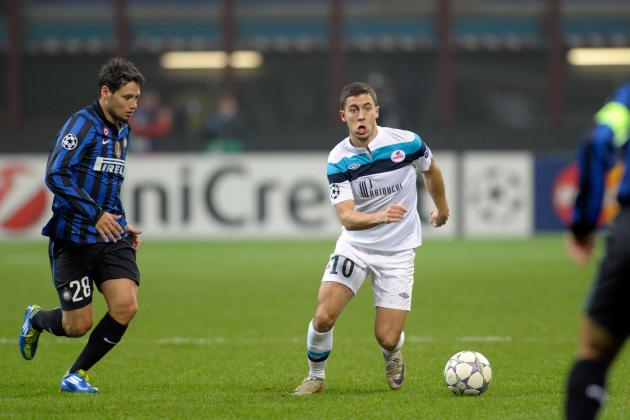 Claudio Villa/Getty Images

The only hesitation I would have in signing Eden Hazard would be because of Gervinho. Gervinho was the best player in Ligue 1 before Arsene Wenger brought him in, but he has not been highly impressive in my opinion.
But I'd take my chances with Hazard.
Young, aggressive and with phenomenal talent, he would terrorize opposition defenses with his superb dribbling and passing.
He could be deployed as either a creative midfielder or a winger and provide that extra level of attacking threat which goes lacking sometimes. He could fill in the hole behind the strikers, and when other wingers are inconsistent, he can be operated on the left flank.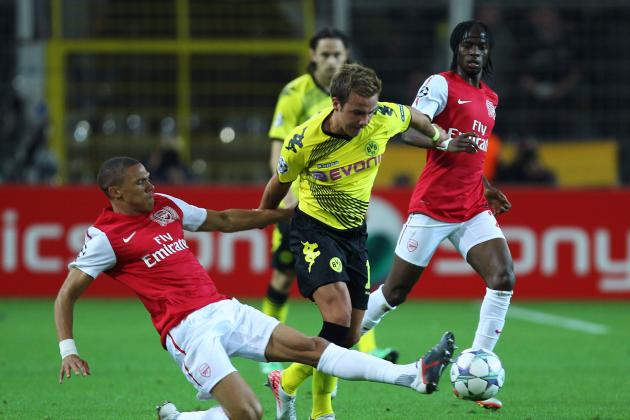 Ian Walton/Getty Images

Perhaps it could be Dortmund's tactics (which I doubt) to extend Mario Götze's contract and therefore inflate his transfer fee, but, if a sizable bid is put in, he could be pried away.
He is only 19 and already world-class. Can you imagine the limitless potential this wünderkind carries?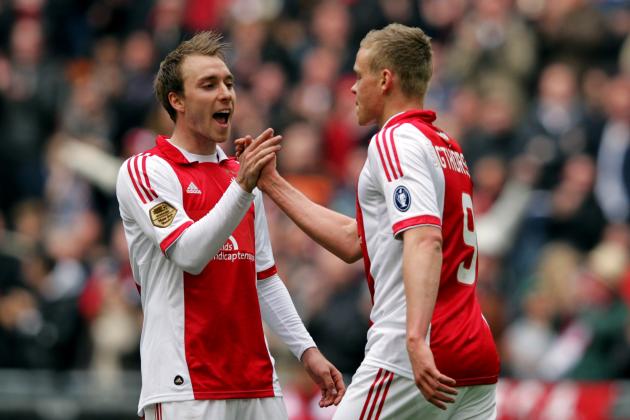 Dean Mouhtaropoulos/Getty Images

Hailed as the new Michel Laudrup and recognized as being on par with phenomenal talents such as Mario Götze and Juan Mata, Christian Eriksen would certainly be a fantastic addition to any team.
He is only 20 years old, already bestowed with the Dutch Football Talent of the Year award for 2011 by none other than the legendary Johan Cruyff.
Follow me on Twitter: @BrenGoetze