10 Bold Predictions for the 2012-13 Premier League Season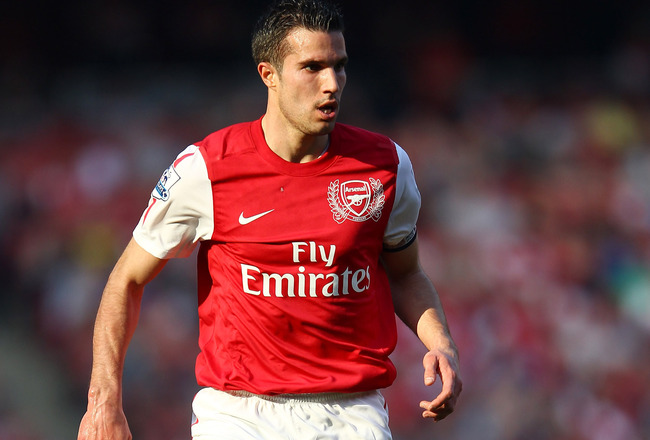 Julian Finney/Getty Images
Will the Premier League be as interesting next year as this year has been? These predictions say that could be the case.
The performances, or lack thereof, of Arsenal, Chelsea and Liverpool has opened the door for Manchester City and Tottenham to make their mark on proceedings throughout the season. Not that they really needed the invitation.
These predictions are bold, maybe crazy, but who's to say they cannot happen? If Manchester United can beat Arsenal 8-2 at Old Trafford and then lose to a struggling Blackburn squad 3-2, then anything can happen.
Here are some pretty bold predictions for the 2012-13 Premier League season.
Manchester City Will Score 100 Goals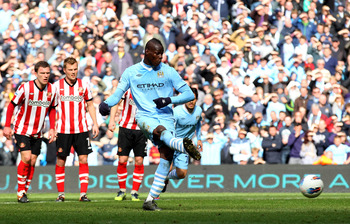 Alex Livesey/Getty Images
With all the attacking talent this team has and the probability that there may be one more high profile addition, it is very likely that Manchester City will repeat Chelsea's feat of a few seasons ago by breaking the century barrier in the goals-for department.
It goes without saying that if Manchester City does do that, they'll win the title.
Mario Balotelli Will Win the Player of the Year Award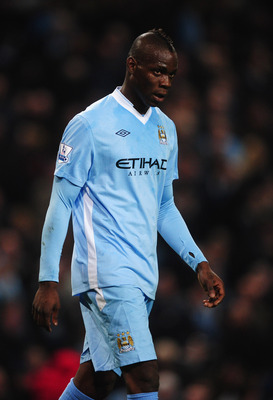 Laurence Griffiths/Getty Images
Yup. You read that correctly. Mario Balotelli has been in pretty good form this season for the Citizens, and he could be the driving force for them next year.
There won't be any more red cards, suspensions and sideshow antics from Super Mario. It will be all business, and the Premier League will see just how good Mario can be.
Arsenal to Miss out on Champions League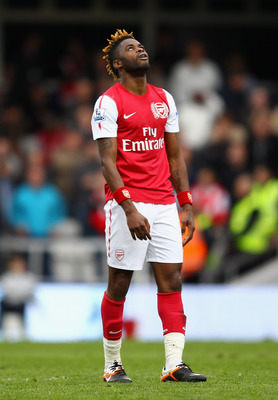 Richard Heathcote/Getty Images
At the moment, it looks like Arsene Wenger and Arsenal will hold on to that record of consecutive Champions League appearances.
They didn't make it easy for themselves this year, and it will certainly get harder next year. Chelsea seems set to miss out this year, but you know they will make the changes during the summer to fix that if it does happen.
Arsene Wenger is reportedly willing to shell out a bit of money when the season ends. It will be the same old story for Arsenal in terms of transfer activity. As Wenger said (via ESPN):
"But don't forget we have many players out on loan and we have not had Jack Wilshere or Abou Diaby for the whole season.

"These players will be back and it means that number and quality-wise we are strong because we are in the position we are in without these players."
Robin Van Persie to Repeat as Top Scorer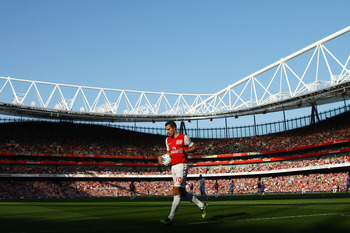 Julian Finney/Getty Images
It won't be all bad news for the Gunners, though. Well, sort of. Robin Van Persie will continue to put up fantastic numbers to help keep the team afloat and attract even more suitors.
That is, if he doesn't end up leaving in the summer.
David De Gea to Win Golden Glove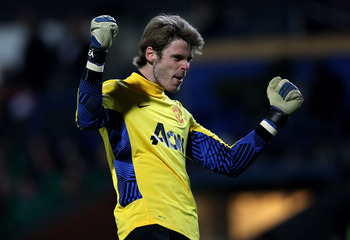 Alex Livesey/Getty Images
David De Gea endured some criticism during his first few games with Manchester United but has shown glimpses of his quality throughout the season.
He will improve on his first season and show a consistency that will get him the top goalkeeper award for next season. It will be a tough job considering he will be up against other top goalkeepers such as Joe Hart and Petr Cech.
Newcastle Will Get a Champions League Spot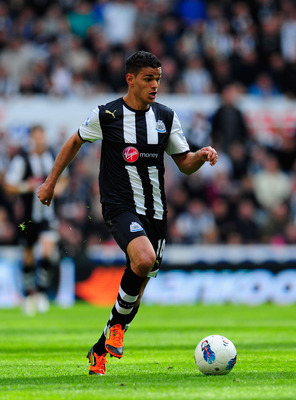 Stu Forster/Getty Images
Newcastle will build upon its solid season this year and get a Champions League spot. It would most likely be with a fourth-place finish.
Demba Ba will have time to gel with his Senegalese compatriot Papiss Demba Cisse during the summer, and the team will again makes some great moves in the transfer market.
If the team can fix its performances away from home, the season could turn out to be a really positive one.
Alan Pardew Will Win Manager of the Year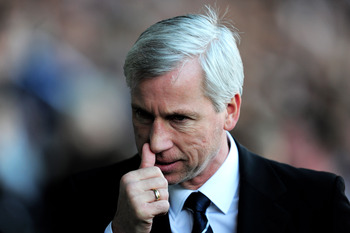 Jamie McDonald/Getty Images
As a result of his leadership and management skills leading Newcastle to a Champions League spot, Alan Pardew will win the Manager of the Year award.
Roberto Mancini will be in the mix because of Manchester City's performance as well, but Pardew certainly has the harder job between the two.
No Managers Will Be Sacked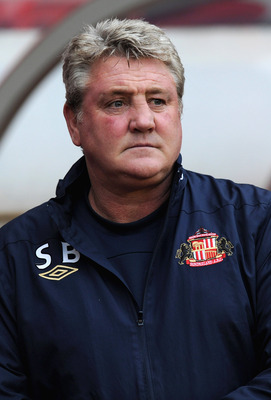 Gareth Copley/Getty Images
Well, this one is tough, but it could be done. Bolton's executives trusted Owen Coyle, and he has kept the team away from the relegation zone for the most part. It is pretty likely the team will stay up this season.
The same might not have happened with Mick McCarthy at Wolves and Steve Bruce at Sunderland, but who's to say they wouldn't have been able to fix things?
Such is the nature of the job that sackings are very much a possibility for some. It would be great to see a season without it, though.
There Will Be Fewer Tight Games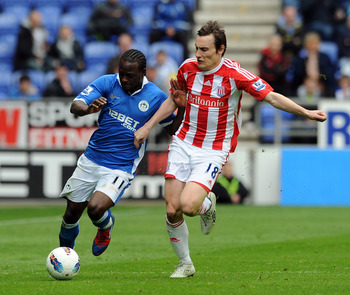 Chris Brunskill/Getty Images
According to ESPN.com's statistics, there have been 113 games decided by only one goal so far this season.
Five teams are already over the 50-goal mark, and possibly five more will follow. That would be half the teams in the league with some good goalscoring statistics.
If teams are able to repeat that kind of scoring and Manchester City scores its 100 goals, then there should be less tight games.
Swansea City Will Challenge for the Europa League Spot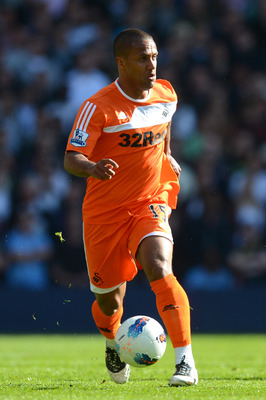 Mike Hewitt/Getty Images
Swansea City has been good to watch this season, and with one year of Premier League experience, the squad will be much better equipped next season.
They provided some tough games for some of the top teams at home, and if they can improve on their away record, they'll pick up some valuable points.
The team's style of play and expected additions could make them a much tougher outfit and one capable of grasping that Europa League spot.
Keep Reading