Masters Odds 2012: Betting Odds and Predictions for Golf's First Major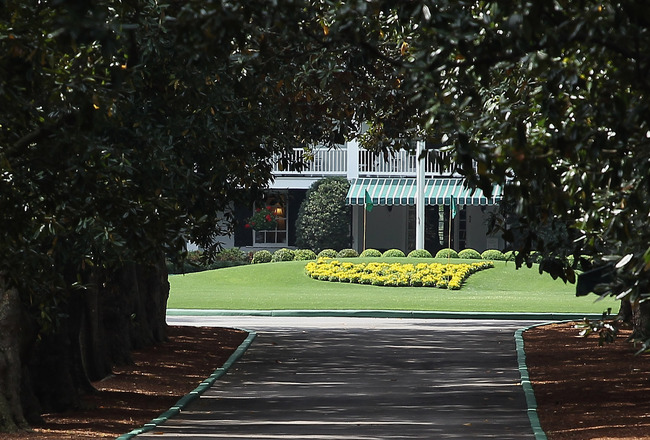 Scott Halleran/Getty Images
With the Masters starting in less than a week, all eyes are focused on Augusta.
Everyone is discussing whether Tiger Woods has returned to form, or if 2012 will be the year Rory McIlroy finally gets a green jacket. Maybe Phil Mickelson can win his fourth Masters, or Hunter Mahan can continue his hot start to the season.
Begin the slide show for betting odds on the top contenders and predictions for this year's tournament.
Tiger Woods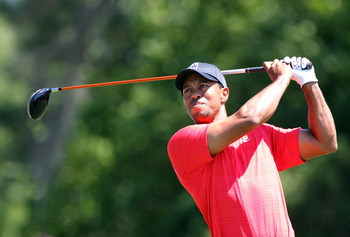 Sam Greenwood/Getty Images
Odds of winning: 4/1
Is Tiger Woods talented enough to win at Augusta? Absolutely. Is he the prohibitive favorite? Yes. Do I believe that he is going to win? Yes.
With that being said, I am not completely comfortable with the notion that Tiger is going to dominate the field. He is coming off a win at the Arnold Palmer Invitational, which is nice. However, he just went on a 33-month streak without winning a tournament, had numerous injuries and completely revamped his swing.
Those factors cast too much doubt for me to believe he is going to dominate.
Prediction No. 1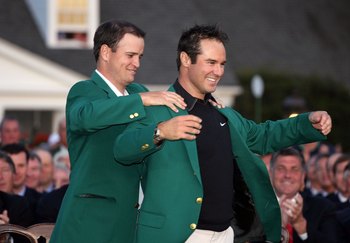 Andy Lyons/Getty Images
An unheralded player will be in contention on Sunday.
Four of the last five winners have been unheralded players. Zach Johnson, Trevor Immelman, Angel Cabrera, and Charl Schwartzel were all carrying a low World Golf ranking heading into the tournament. Based on this trend, it is to be expected that at least one of the lower-ranked players will be in contention on Sunday.
Rory McIlroy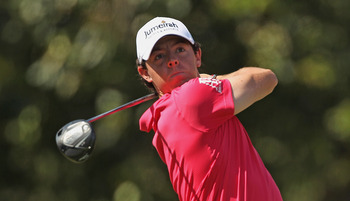 Scott Halleran/Getty Images
Odds of winning: 4/1
Rory has all of the physical tools to absolutely dominate the Masters, and he's already led after three rounds. Additionally, he exorcised the demons from his collapse at last year's tournament by dominating the U.S. Open, and is playing very good golf to start this season.
As long as the pressure doesn't affect him, Rory is certainly a favorite to win the green jacket.
Personally, I believe he's the safest choice in this year's field, as he doesn't carry the risks of the other top contenders.
Prediction No. 2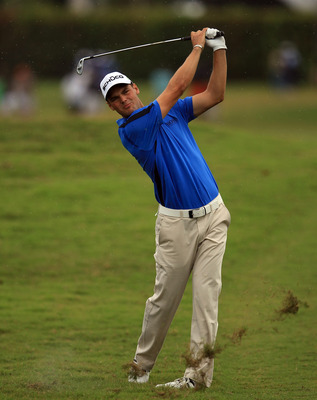 David Cannon/Getty Images
A big name will miss the cut.
The last three years have seen a major player miss the cut, with Martin Kaymer, the world's No. 1, being the obvious example. I see no reason why this won't continue. Augusta is a difficult course that is tailored to specific types of golf. Golfers such as Steve Stricker and Luke Donald are potential candidates, considering their previous lackluster showings at Augusta.
Phil Mickelson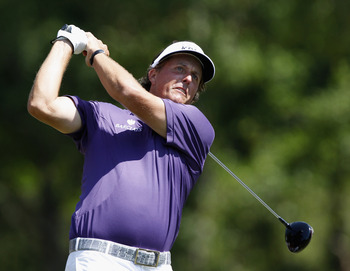 Matt Sullivan/Getty Images
Odds of winning: 10/1
Phil Mickelson cannot be counted out of the Masters.
He is consistently in contention and already has three green jackets hanging in his closet. While Lefty has had a rocky start to the 2012 season, he does have a victory under his belt as well as a second-place finish. However, due to Phil's inherently risky approach on the golf course, there is always a possibility for a collapse.
Prediction No. 3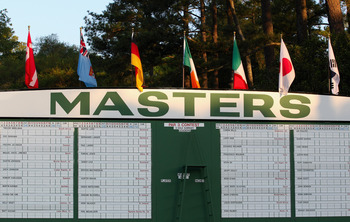 Andrew Redington/Getty Images
The winner will gain victory by multiple strokes.
The last seven winners of the Masters have won by at least two strokes. Look for this trend to continue. Augusta has the potential for very low-scoring rounds, and many of the top contenders have all had very low scores in the past. Someone winning by four or five strokes isn't out of the question.
The Field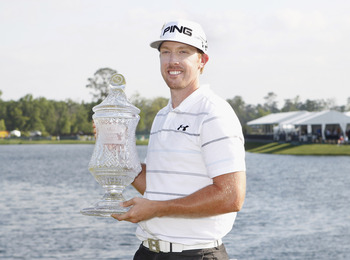 Matt Sullivan/Getty Images
Odds of winning: 7/2
Based on the recent winners, as well as sheer probability, this is the best bet.
It is certainly plausible that Hunter Mahan, who is playing extremely well to start the season, continues his phenomenal play. Any of the past winners in the field also cannot be discounted—most notably Charl Schwartzel. A Fred Couples win wouldn't surprise me in the least. While the favorites are the favorites for a reason, anyone can get hot for a couple of rounds.
Keep Reading