College Basketball Recruiting: 7 Players Who Signed with the Wrong Teams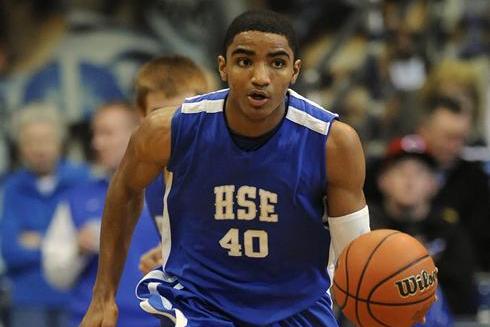 Deciding what college to attend is one of the hardest and most important decisions a young basketball player will ever have to make.
If a player chooses a school that doesn't fit his style or talent level, it can be a major setback in his attempt to reach the NBA.
On the other hand, selecting the right school that allows the player to shine can skyrocket him up the draft board in no time.
Here are seven players who I believe will be playing ball at the wrong schools next season, and where they should have taken their talents instead.
Begin Slideshow

»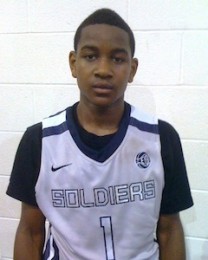 College: Oregon
Where He Should Have Signed: UCLA
Back in June 2011, the 4-star point guard out of powerhouse Findlay Prep committed to play his college ball at UCLA. At the time, the UCLA program was in shambles, so Dominic Artis opened his commitment back up and eventually landed with conference rival Oregon.
Artis made a huge mistake though.
Since he decommitted, UCLA has signed the second overall prospect in the class, Kyle Anderson, and is also one of the few teams left in the running for the No. 1 overall prospect in the Class of 2012, Shabazz Muhammad.
Artis and Anderson would have formed one of the best backcourts in college basketball. Together they would have had a chance to put UCLA back on the map.
Instead, Artis will have to struggle to win games with Oregon.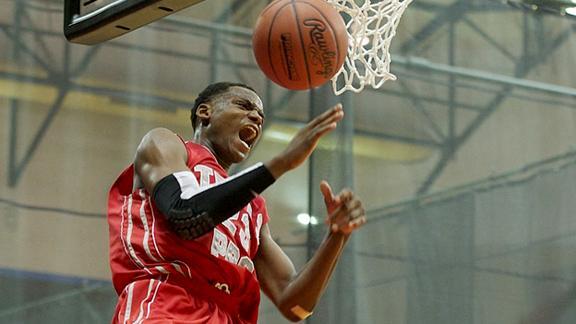 College: Houston
Where He Should Have Signed: Baylor
Danuel House is the highest rated player in the class not attending a school in a major conference.
I get that he wanted to stay close to home and play with high school teammate Chicken Knowles, but I don't understand why a player of his caliber would want to play in Conference USA and not challenge himself in the Big 12 or Big Ten.
House should have picked Baylor instead of Houston, where he still would have been close to home in Texas, and it also wanted his teammate Knowles to come with him.
Had both players gone to Baylor, they would have had a top-three recruiting class and a chance to go even further than the Elite Eight next season.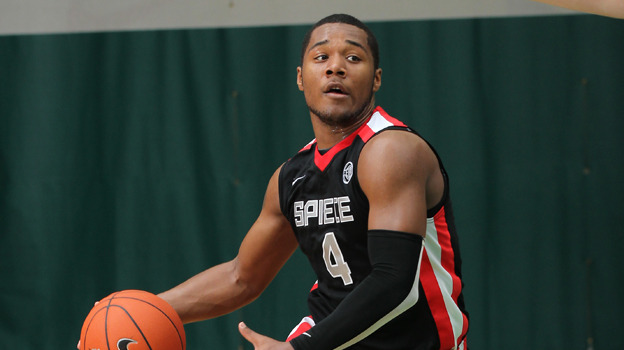 College: Georgetown
Where He Should Have Signed: Louisville
D'Vauntes Smith-Rivera is rated as the fifth overall point guard by Rivals.com, but he is really a combo guard that can play either guard position.
Smith-Rivera made the wrong choice, because he will be going to a Georgetown team that's losing most of its talent.
The team's three leading scorers this year, Hollis Thompson, Henry Sims and Jason Clark, all won't be back with the team next season.
I think D'Vauntes should have committed to Louisville, where he would have gotten to learn from Rick Pitino, one of the best coaches in the country, and he would have formed one of the most dynamic backcourts in the nation with Peyton Siva.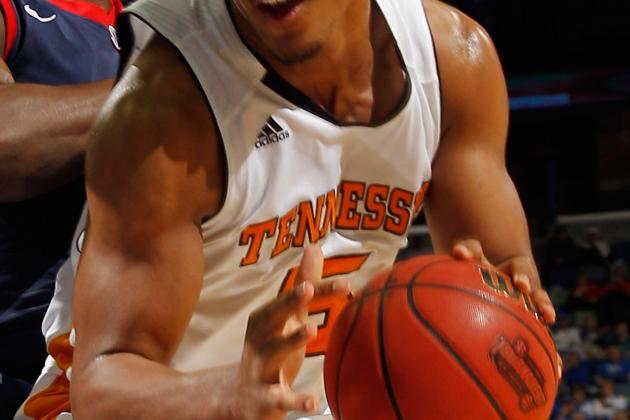 Chris Graythen/Getty Images

College: Tennessee
Where He Should Have Signed: Florida
I know that Jarnell Stokes has already played with Tennessee this season, but he is still a member of the 2012 recruiting class, so he is included on this list.
He was able to join the team midseason this year instead of waiting until next season started by graduating from high school a semester early.
I don't understand why Stokes wanted to play on a mediocre team like Tennessee when he could have been a perfect fit on a team that will contend for a national championship next season, like Florida.
Even though Walker is a senior, and Beal will most likely leave for the NBA, the team still has three retuning starters plus Mike Rosario, who has scored over 16 points per game in the Big East twice before.
The only need the Gators have is a starting power forward, a role that Stokes could have stepped into right away.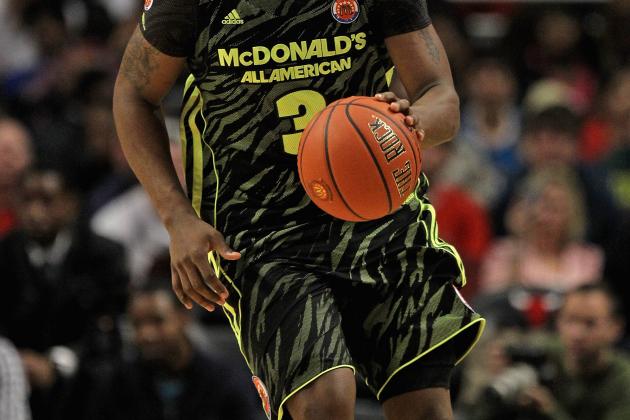 Jonathan Daniel/Getty Images

College: Oklahoma State
Where He Should Have Signed: North Carolina
I understand players wanting to team up with friends and playing at the same school together, but in this case, I think it is definitely holding Marcus Smart back.
The McDonald's All-American is ranked 14th nationally by Rivals.com and could have signed with almost any school in the country. But, he chose Oklahoma State in order to play with AAU teammate Phil Forte.
Forte is not even ranked in Rivals.com's Top 150 players in the class and had a much more limited selection of teams than Smart did.
And Smart had an opportunity to go to North Carolina, something I don't believe any player should pass up on.
Since most of North Carolina's starters won't be returning next year, Smart could have stepped in right away and succeeded at one of the most prestigious basketball programs in the country.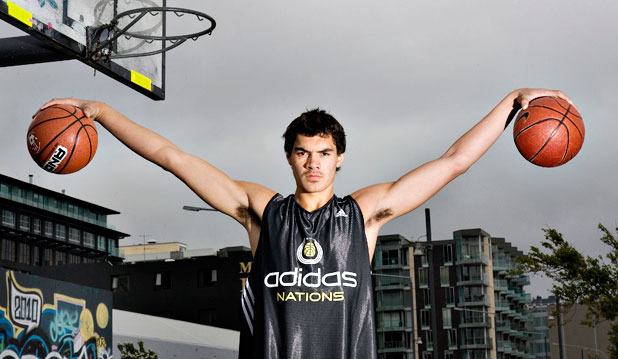 College: Pittsburgh
Where He Should Have Signed: Kentucky
Jamie Dixon did a great job of locking up Steven Adams before most people even knew who he was.
Adams is a 6'11" power forward from New Zealand who played for one of the best professional teams in the country, the Wellington Saints, even though he was by far the youngest player on the team.
When Adams signed with Dixon and the Panthers back in 2010, the future looked bright for Pittsburgh. Since then, things have clearly changed.
The team went a dreadful 5-13 in conference play this season and is losing its two best players, Ashton Gibbs via graduation and Khem Birch via transfer.
Had Adams waited longer to sign with a school, I think John Calipari would have jumped all over the chance to make him the next great big man in Lexington.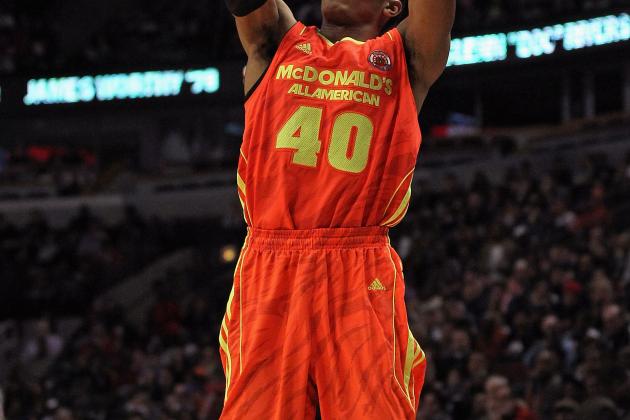 Jonathan Daniel/Getty Images

College: Michigan State
Where He Should Have Signed: Indiana
As a current student at Indiana, I have to admit that Garry Harris was the inspiration behind this article. He definitely made the wrong choice when he chose Michigan State over Indiana back in November.
Tom Crean has done a great job of bringing the Hoosiers back to the top by landing many of the top prospects from the state of Indiana.
Last season, the Hoosiers signed the immensely talented Cody Zeller. This season, three of the top five players from the state, Yogi Ferrell, Hanner Perea and Jeremy Hollowell, also decided to play their college ball in Bloomington.
Harris, from Indianapolis, had a chance to do something special, but he passed it up.
Had he gone to Indiana and joined the recruiting class that's already ranked No. 2 by Rivals.com, the Hoosiers definitely would have been the favorite to win the national championship next season.
Actually, according to Andy Katz and ESPN, they already are.