WrestleMania 28 Results: Big Show KOs Cody Rhodes on Way to Victory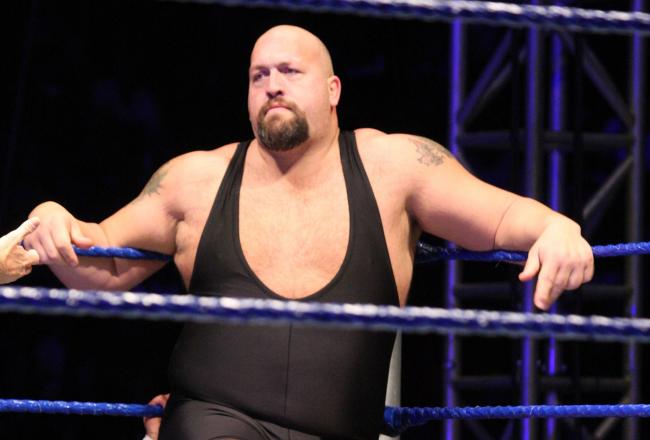 Gallo Images/Getty Images
The Big Show overcame Cody Rhodes in the third match of the night at WrestleMania 28 with a massive knockout punch to win the Intercontinental Title.
The punch was so hard Rhodes' head hit the mat before the rest of his body.
The match started out with Rhodes immediately running out of the ring. His strategy was to try and wear out the Big Show, hoping to beat him up as he tried to keep up.
It worked for a little bit, too. After a while, though, Big Show got keen to the plan and came up with a plan of his own. He finally got his hands on Rhodes and tossed him about like a rag doll for a while.
The match went back and forth for a few minutes.
The Big Show beat Rhodes senseless for about three minutes straight while Rhodes was dazed. The Big Show picked Rhodes up, threw him across the ring a few times, beat him about the head and midsection and generally put the screws to him.
The best move of the night was when the Big Show had Rhodes up against the ropes in the corner of the ring. He literally sat his butt on Rhodes' face and held it there for about 15 seconds until the ref finally put an end to the horrifying ordeal.
Predictably Rhodes was able to snap out of his delirium long enough to mount a counter, and he had Big Show on the ground for a few minutes as he worked on the left knee of the big man, cranking hard on his joints and causing no shortage of pain and suffering.
It looked like Rhodes might actually win the match, too, until the Big Show finally unleashed the devastating final blow that sent him sprawling.
It was just a formality after that for the Big Show to cover up, and the Big Show put on a big-time performance in the win.
This article is
What is the duplicate article?
Why is this article offensive?
Where is this article plagiarized from?
Why is this article poorly edited?