Tennessee Football: 7 Reasons to Believe in Derek Dooley and the Volunteers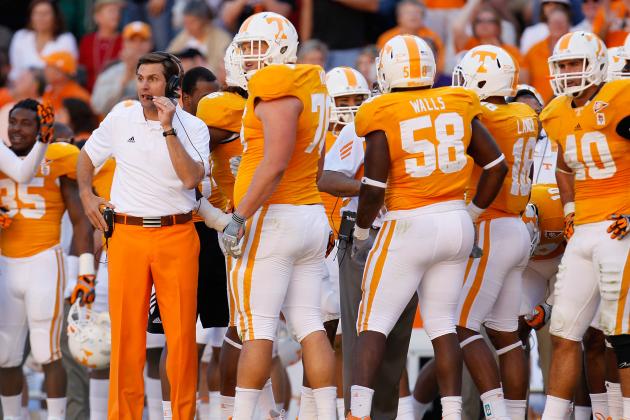 Kevin C. Cox/Getty Images

The University of Tennessee athletic program has hit an all-time low over the last few years. From losing seasons, to firing coaches, to NCAA violations, it has been tough for those who bleed orange and white. At the forefront of this slide is the football program, the university's pride and joy.
Tennessee football has a history that most programs can't match. Tennessee was the fifth winningest program during the 1990s, including a BCS National Championship in the 1998 season.
Now, Tennessee is on its third different coach over the last four seasons, which includes three losing campaigns during that span. As the 2012 season quickly approaches, Derek Dooley is getting set for the most important year of his career.
While many people are down on Dooley and ready to give him the heave-ho, here's seven reasons to believe in him and the Volunteers in 2012.
Begin Slideshow

»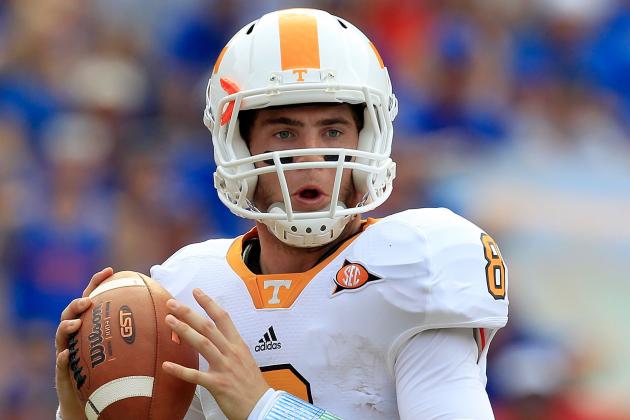 Sam Greenwood/Getty Images

Tennessee enters 2012 feeling very good about where it stands at the quarterback position. Tyler Bray returns for his junior season with high expectations placed on his right arm.
Bray played in just seven of 12 games in 2011 due to a broken thumb coming in a loss against Georgia. After the injury, Bray wasn't the same. However, prior to breaking his thumb, he was arguably having the best season of any SEC quarterback.
In his first four starts of the season, Bray averaged 332 yards per game and threw 14 touchdowns. In the five starts made by other quarterbacks, Tennessee averaged 174 yards and tallied just one passing touchdown.
It's important to remember the competition during those first four games wasn't great, but the offense was clearly much better during those four than it was at any other point in the season.
With plenty of time off following the season-ending loss to Kentucky, Bray has had enough time to fully recover. He should be 100 percent healthy entering the 2012 season, which means the passing game should be the best it has been since the days of Peyton Manning.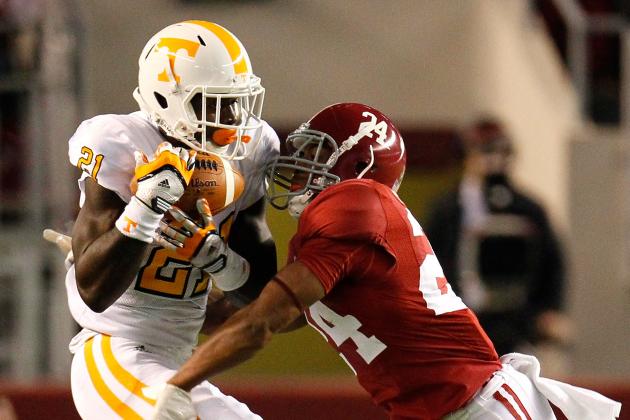 Kevin C. Cox/Getty Images

Tyler Bray only makes up half of what should be a very potent Tennessee passing attack. The other half belongs to the guys catching the passes.
If—and it's a big if—everyone is fully healthy and in good standing when the season rolls around, Tennessee should have one of the top groups of receivers in the country.
Justin Hunter and Da'Rick Rogers lead a lethal 1-2 tandem for the Vols on the outside. However, each has hurdles to get over before you start expecting huge things.
For Hunter, a torn ACL ended his 2011 season prematurely, and started the derailment of Tennessee's season. Hunter has proven to be one of the top deep threats in all of college football during his first two seasons. In just two games in 2011, Hunter tallied 302 yards on 16 receptions and two touchdowns. All signs point to a full recovery, but getting back to where you were prior to the injury is never a sure thing.
For Rogers, it's been a wild offseason. Every day there seems to be a new rumor regarding his status with the team. Derek Dooley recently cleared the air by declaring Rogers fine and on the roster. When Rogers is on the field, he is a first-round talent. The trick is making sure he makes it to the field.
In addition to Tennessee's top duo, Dooley added the top junior college wide receiver in the country in his most recent recruiting class. Cordarrelle Patterson comes in with high expectations and should make an immediate impact. You must also factor in Zach Rogers and Vincent Dallas who return with another season under their belts.
Assuming everyone makes it to the field this fall, the Vols should have quite a few targets for Bray to throw to.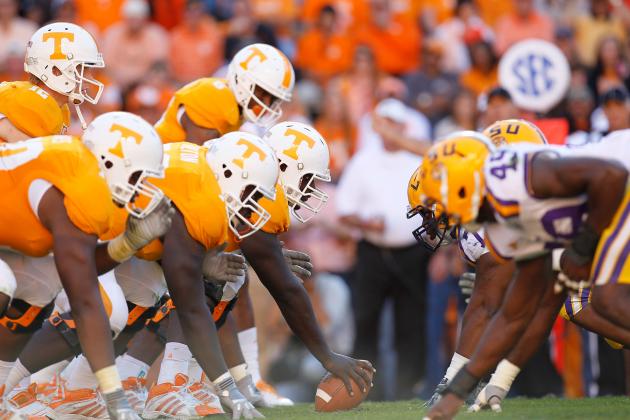 Kevin C. Cox/Getty Images

Due to recent attrition, Tennessee's recent senior classes have not been large in number. That serves as a positive now, as Derek Dooley has 20 of 24 starters returning for 2012.
Tennessee will return 10 starters on offense, eight on the defense, and both the kicker and punter.
We've already discussed the quarterback and wide receivers returning. In addition, the Vols will return every member of their offensive line, which should mean an improvement in production.
The defense lost a couple key members, but returns everyone in the secondary, and a lot of promising talent at the linebacker position.
For the first time in Dooley's three years on the hill, there is finally some experienced talent on his roster. This by itself should make Vols fans excited about the potential in 2012.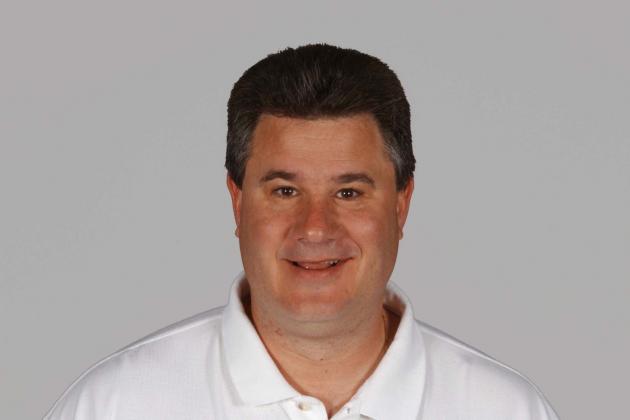 Getty Images/Getty Images
New Tennessee defensive coordinator Sal Sunseri
This offseason has not been a stellar one in terms of turnover on the Tennessee coaching staff. Derek Dooley will enter 2012 with new assistant coaches in seven of the nine allotted spots.
Many people will look upon the turnover and call it a sign of trouble within the Tennessee program. They'll say it shows a lack of security for the coaching staff.
While they may be right in some ways, I'll choose the positive spin and say Dooley's coaching staffs must have been pretty good during his first two seasons. Of the seven assistant coaches that left the program during the offseason, six left for jobs on BCS staffs. None of them had trouble getting jobs, which means they must have been pretty good.
While coaching turnover is considered to be a negative, Dooley brought in a strong group that is geared up for the upcoming season.
Sal Sunseri comes over from Alabama to be the new defensive coordinator. He has already begun installing his 3-4 defense hoping to ratchet up the pressure in 2012.
Dooley also brought former Vol Jay Graham in as the running backs coach, along with a handful of other guys who are highly thought of in the coaching circles.
It will be a new-look staff in 2012, but it's one with a past history of success.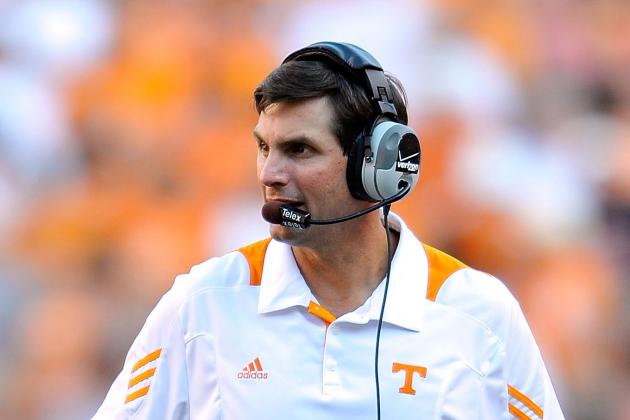 Grant Halverson/Getty Images

The perception of Tennessee football has undoubtedly fallen over the last few years. However, you wouldn't know it by looking at the recruiting rankings.
Each of Derek Dooley's three recruiting classes has ranked in the top 20 according the Rivals.com.
2012 is no different. Tennessee will bring in 22 new players, seven of which are on campus for the spring semester. Dooley has relied heavily on freshmen each of his first two seasons out of necessity. That won't be the case this season, but that doesn't mean some in this class won't have an immediate impact.
Tennessee hasn't won too many games the last two years, but it's starting to stockpile talent, and that comes from hard work on the recruiting trail.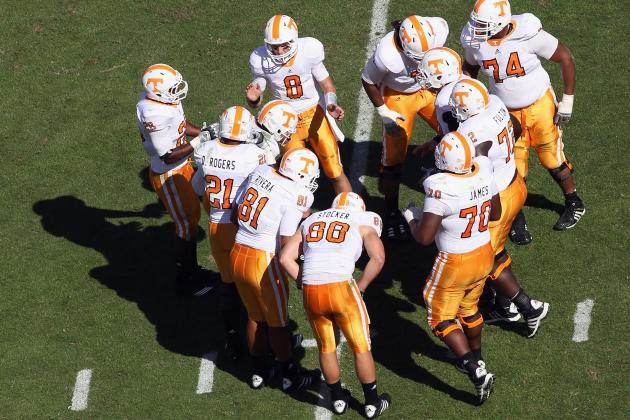 Streeter Lecka/Getty Images

When you have three head coaches in three seasons, it's natural for the attrition rate to rise. It definitely did for the University of Tennessee.
Derek Dooley, however, has done an impressive job at getting his players to buy in and keeping them in the program. During an offseason that saw seven assistant coaches head off for different jobs, Dooley was able to keep his roster intact, along with his top 20 recruiting class.
What that tells me is his players are buying into what he is trying to sell. This is an absolute necessity for success at any level. If the players aren't buying in, your chances for success drop drastically. Players in Knoxville seem to be on the same page as their head coach.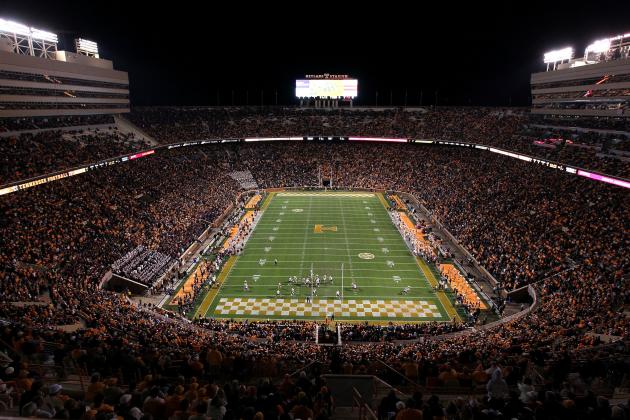 Andy Lyons/Getty Images

In 2011, Tennessee's schedule looked like murderer's row. Five teams from the SEC finished in the top 20, including four in the top 10. Tennessee played all five of them.
Tennessee was scheduled to play Alabama, Arkansas and Mississippi State as its three Western Division opponents this fall. However, due to conference expansion, Tennessee dropped Arkansas from its schedule and added new Eastern Conference foe Missouri.
Those around SEC circles know how good Arkansas has the chance to be this season. By no means is Missouri an easy victory, but it seems to be an easier opponent than Arkansas would have been.
Tennessee also doesn't have to play LSU in 2012, and instead will make a trip to Starkville to take on Mississippi State. Count that as another positive for Derek Dooley's Volunteers.
While a SEC schedule is never easy, 2012 is definitely a lighter load for the Vols in conference play.