WrestleMania 28: Brock Lesnar Reportedly Spotted at Miami Area Grocery Store
April 1, 2012

With WrestleMania 28—WWE's premier pay-per-view of the year—set to take place in Miami this evening, speculation has been running rampant that former WWE star and ex-UFC mixed martial artist Brock Lesnar will be making his return to the wrestling arena with an appearance at tonight's event.
Bleacher Report can neither confirm nor deny that rumor.
But WrestlingNewsWorld is reporting that Lesnar, 34, was in fact spotted at a Miami area Publix grocery store on Sunday. Says Richard Gray of WNW:
Lesnar was surrounded by security to shield him from the public.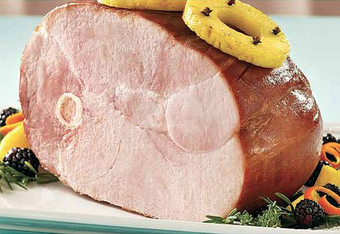 WrestlingNewsWorld would not speculate on whether Lesnar—still the youngest WWE champion in history when he bested the Rock at SummerSlam in 2002—was preparing to take part in this evening's festivities or simply stocking up on Premium Semi-Boneless Ham Halves for Easter at just $1.69 per pound.
But whatever the case, the rumors of Lesnar's return to WWE won't die down.
There has already been talk about Lesnar possibly trying to get back in the ring by spicing up John Cena's WrestleMania 28 bout with the Rock, mixing it up with CM Punk or taking on The Undertaker in a possible final match at WrestleMania 29.
UFC president Dana White was even asked on Twitter about Lesnar's rumored participation at WrestleMania, but he appeared to be unaware of any planned storyline. White cursed at the question before responding:
"I have no idea if Brock is wrestling but if he is, good for him. He is able to do it."
But all of that is mere speculation at this point.
All we know right now is that Lesnar is reportedly in Miami and that he'd be a fool to pass up a two-for-one deal on selected varieties of Ragu Pasta Sauce.
It sure would be fun this evening, though, to see him heading toward the ring and back into the hearts and minds of wrestling fans around the world.