Tottenham vs. Swansea City: 6 Things We Learned from Spurs' 3-1 Win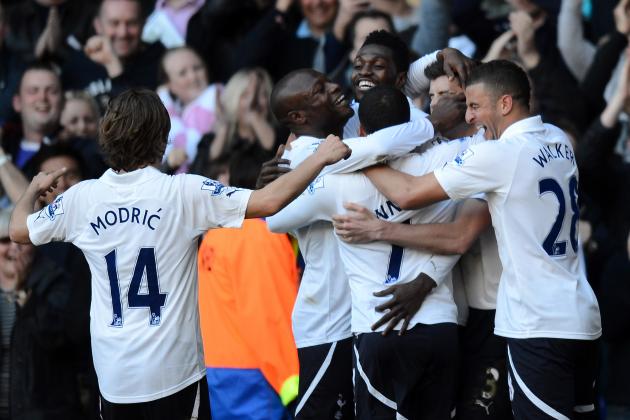 Mike Hewitt/Getty Images

If there's one thing we've all learned this season, it's not to take the Welsh lightly. Swansea City (and Norwich City, for that matter) have been doing far better than expected this season, making their supporters in Wales proud.
Sure, Tottenham walked away with a 3-1 win, but until the 74th minute, the scoreline was locked at 1-1. It took Emmanuel Adebayor getting his groove back and scoring twice in the last 15 minutes to give Spurs a victory at White Hart Lane.
But even with the loss, Swansea City is sitting comfortably in the middle of the table, far away from any danger of relegation at the end of the season.
Tottenham, however, is in fourth place and behind Arsenal on goal differential.
There's lots to learn about Spurs from their most recent 3-1 victory, but I give you the six biggest takeaways concerning the club's chances at making the Champions League next season.
Begin Slideshow

»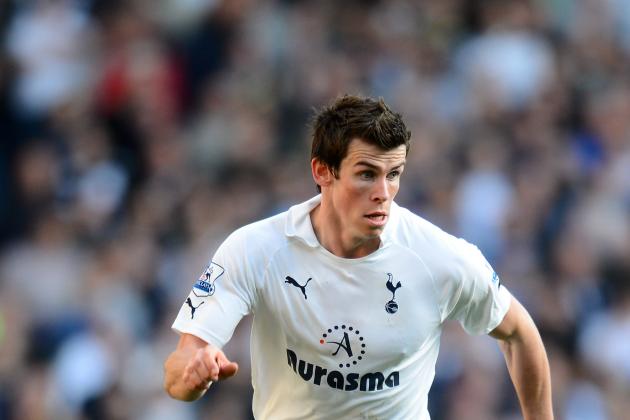 Mike Hewitt/Getty Images

Let's cut right to the chase—Gareth Bale was the player of the match when Swansea City came to town. No ifs, ands or buts about it.
The Welshman displayed that combination of speed, pace and power that has made him the subject of countless rumors to Barcelona. He confused Swansea City defender Angel Rangel (yes, that's his real name) and forced Garry Monk to cover for his mixed-up partner, allowing Adebayor to go unmarked on his two late goals.
It looks as though Bale is improving at just the right time for Tottenham's chances to secure a Champions League spot—and just the wrong time to make sure he doesn't go anywhere this summer.
Bale may not score, but he makes those around him better. Barcelona knows this, and that's why they're keen on signing the 22-year-old.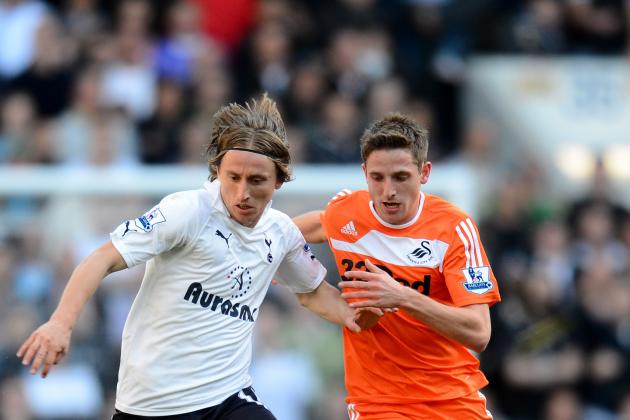 Mike Hewitt/Getty Images

Redknapp gave Luka Modric license to do what he wanted, and the Croatian excelled in that freedom for the full 90 minutes, supporting the attack well and showing off some incredible passing skills to fellow midfielder Rafael Van Der Vaart.
Modric is usually in a holding midfield position, but with Redknapp allowing him to do what he thought was best, he was better than if he'd been told to stay behind and lead from the back.
If Redknapp leaves and Modric stays, Tottenham's new manager needs to take note and allow the midfielder to do what he thinks is best.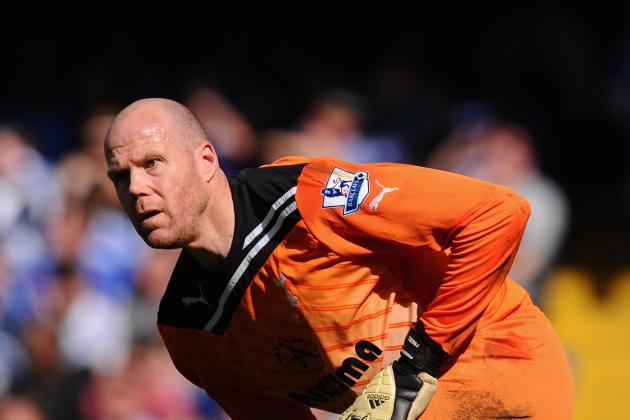 Mike Hewitt/Getty Images

He's 41 years old, and that save he made on Gylfi Sigurdsson's first shot was a thing of beauty. I don't think many 'keepers 20 years his junior could have done it.
Unfortunately for Friedel, Sigurdsson found the rebound and slotted it coolly into the upper part of the net. It was the only blemish on an otherwise superb afternoon for the American 'keeper, who showed that he'll be able to fill in, if needed, in next year's Champions League matches.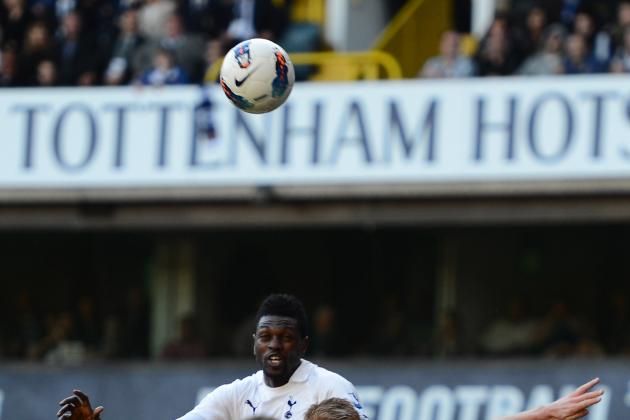 Mike Hewitt/Getty Images

One of the most under-utilized aspects of Emmanuel Adebayor's game is his height and his ability to get higher than his opponents.
He sealed the three points, and he did them with headers. Should be the norm for a powerful, African player with a 6'3" frame, but he's not used as much as he needs to be in the box.
The first step in making sure he's used this way if Tottenham makes it into next year's Champions League is to sign him to a long-term contract. Then put him at the center of the penalty box for every set piece within 30 yards of the opponent's goal.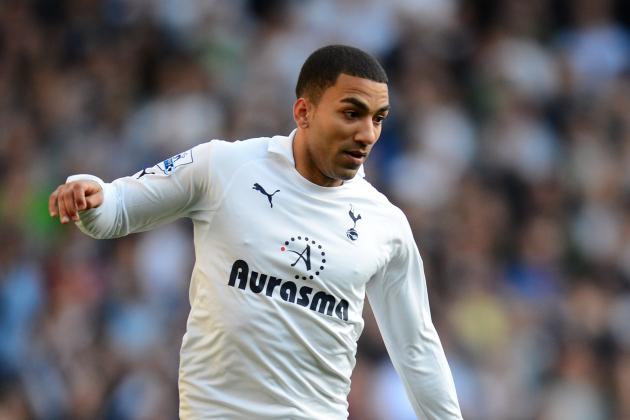 Mike Hewitt/Getty Images

I've said it before and I'll say it again—Aaron Lennon can flat-out play.
He may not be as fast and as quick as the player he'd replace in Gareth Bale, but he is quick and physical. His assist on Adebayor's second goal in the waning minutes showed he has the right foot to take set pieces near the opponent's goal.
Mike Hewitt/Getty Images

If it weren't for Bale's incredible performance, Van der Vaart would be getting some votes for Man of the Match.
His one-timer in the 19th minute was done with veteran quickness and accuracy. His assist on Adebayor's first goal to put Tottenham up 2-1 showed he's still got it when it comes to set pieces.
The Dutchman was harassing Swansea City 'keeper Michel Vorm throughout the entire match, especially in the second half, and he had the discipline of a statue in the right half of the midfield.