2012 MLB Predictions: All 30 Teams' Odds of Winning the World Series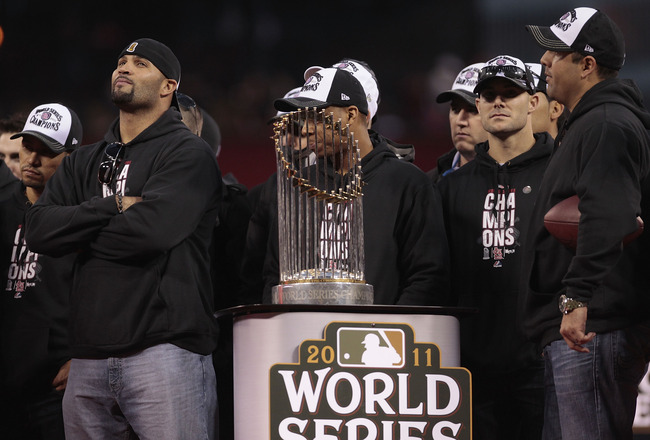 Whitney Curtis/Getty Images
In baseball, players may have their own goals. Some may be looking to win an MVP; others may just be looking to make the team. Every player and team has one overall goal, however, and that is to win a World Series.
The coveted prize is why teams spend the big money on free agents and raise young talent to be the best they can be. It is what the teams fight for, even those that are rebuilding.
Here are the odds for all 30 teams to win the World Series in 2012.
Note: Teams listed via author's personal rankings. Mathematical odds have been fixed to reflect vegasinsider.com odds.

30. Baltimore Orioles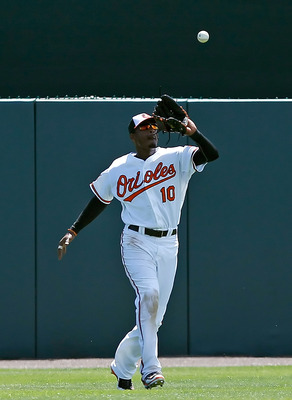 J. Meric/Getty Images
The Baltimore Orioles are a team that I can't even see getting out of the cellar this year. Yes, they have some decent bats in Adam Jones, Nick Markakis and others, but even that mostly unchanged lineup was middle of the road last year.
Their pitching has been terrible, and while they did add a few starters to their rotation, the improvement on the surface seems minimal. No chance they even compete in the division; everything would have to go right for them and wrong for four other teams.
Odds: 200:1
29. Houston Astros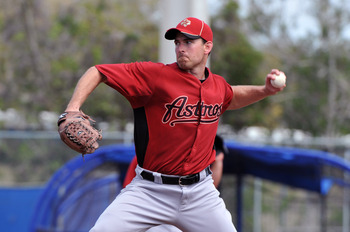 Al Messerschmidt/Getty Images
The Houston Astros have a mix of young talent and veteran leadership on their team. The problem, however, is that the young talent doesn't have much going for it and the veteran leadership isn't that great.
Factor in that they still have one more year in a six-team division, and there's no chance they make it past at least four teams, likely five.
Odds: 300:1
28. Oakland Athletics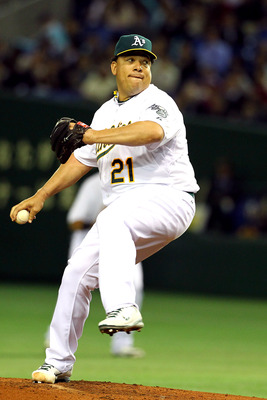 Koji Watanabe/Getty Images
The Oakland Athletics were a team without much to begin with besides some good pitching, which they have now replaced with prospects and Bartolo Colon.
Really, the only reason they are above the Orioles and Astros is because they are in a four-team division, and as a result could just get ridiculously lucky if everything goes right.
Odds: 100:1
27. Minnesota Twins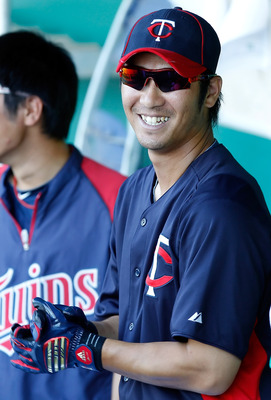 J. Meric/Getty Images
The Minnesota Twins had a really bad year in 2011, but they have many of the players from back when they consistently won the AL Central.
Having said that, if they were going to win a World Series then they would have already done it back when they had more talent around, like Joe Nathan in his prime.
Odds: 100:1
26. San Diego Padres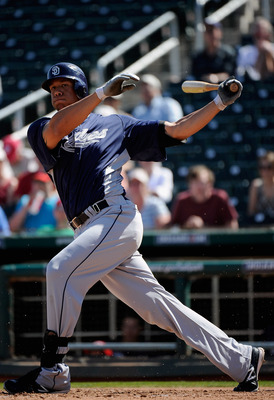 Kevork Djansezian/Getty Images
It's very difficult to tell exactly what the San Diego Padres are doing to do. There have been years where they were projected last yet finished first and vice versa.
Even if they shockingly make a run at the playoffs despite having very young players at the fielding positions, they won't be able to sustain it; they don't do well in the playoffs even when they do have talent.
Odds: 100:1
25. New York Mets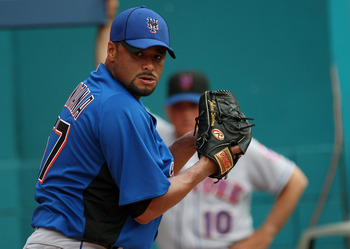 Sarah Glenn/Getty Images
The New York Mets, armed with a bunch of young talent, Johan Santana and David Wright, are rebuilding currently. The World Series is hardly on their mind this year.
The NL East looks to be very tough this year anyway. Biding their time may be the best move, as they're not going to take down the four teams in their division.
Odds: 100:1
24. Chicago Cubs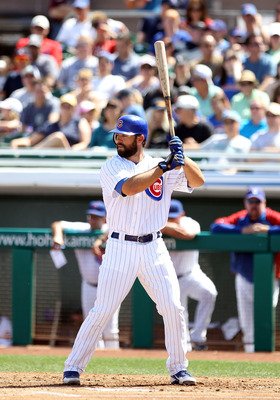 Christian Petersen/Getty Images
The Chicago Cubs are currently in rebuilding mode. Most of their pieces are rather young in the lineup, while their starting rotation remains veteran-laden.
It'll be a couple years before the Cubs can make a run, which they should if everything goes right. Until then, they're stuck back here.
Odds: 60:1
21. Chicago White Sox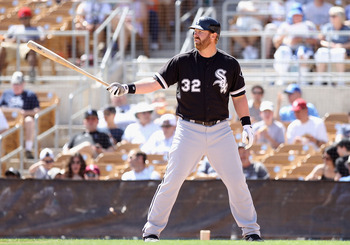 Christian Petersen/Getty Images
The Chicago White Sox do have some talent on the roster that just happens to be underachieving. Paul Konerko always provides great leadership, and there's no way Adam Dunn can be that horrible two years in a row, right?
Still, even in the easy-to-win AL Central, they don't have the pieces for a sustainable run, especially without Mark Buehrle holding the rotation together.
Odds: 80:1
22. Colorado Rockies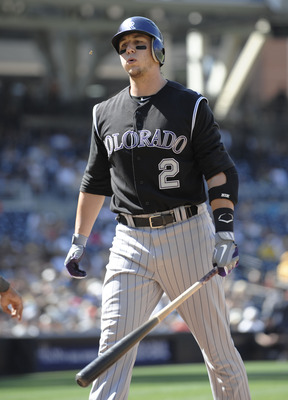 Denis Poroy/Getty Images
The Colorado Rockies have a nice foundation with Troy Tulowitzki, Carlos Gonzalez and others able to perform well in the lineup.
It's going to take some time for the Ubaldo Jimenez trade to pay off, and for this year their pitching is going to be rather bad. Pitching wins championships, so they're out of the race.
Odds: 3,500 to 1
21. Pittsburgh Pirates
J. Meric/Getty Images
I like what the Pittsburgh Pirates have done. They are a team on the rise, and if they continue to build right, they should finally be a contender soon.
However, they still don't have the pitching to make a playoff run, nor do they have the talent to usurp the top half of the NL Central right now.
Odds: 80:1
20. Kansas City Royals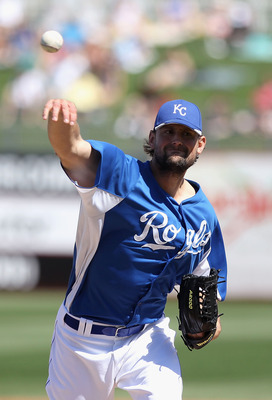 Christian Petersen/Getty Images
I like what the Kansas City Royals have done with their hitting. They hit for a high average and steal a lot of bases. They do a decent job of getting extra-base hits as well.
As I've said, though, pitching wins championships. While the Royals have improved there, they're still not good in the rotation despite having a solid bullpen.
Odds: 60:1
19. Toronto Blue Jays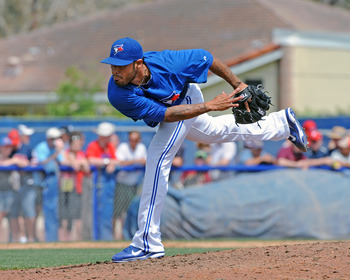 Al Messerschmidt/Getty Images
If this were a power ranking list, the Blue Jays would be higher than this. They have plenty of talent on both sides of the diamond in Jose Bautista and Ricky Romero, among others.
Do they have the talent to beat the Rays, Red Sox and Yankees, though? Unfortunately they do not, and they lack pitching depth to get far in the playoffs.
Odds: 60:1
18. Cleveland Indians
Christian Petersen/Getty Images
You can probably tell by now that I have no faith in the very weak AL Central. The teams not named the Detroit Tigers could potentially all finish under .500, and it would not be shocking.
The Cleveland Indians have their share of talent that, if healthy, can make a run. It's hardly the team of the 1990s or even the team of 2007, though.
Odds: 60:1
17. Los Angeles Dodgers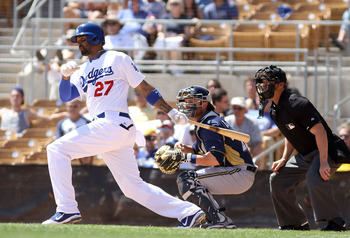 Christian Petersen/Getty Images
We're starting to move into teams that could make a run if everything goes right. The Dodgers, after all, do have Cy Young winner Clayton Kershaw and should've-been-MVP Matt Kemp.
While the Dodgers do have good pieces, they don't have much depth, especially after losing Hiroki Kuroda in the rotation. They seem like a very clear .500 team rather than a title contender.
Odds: 60:1
16. Seattle Mariners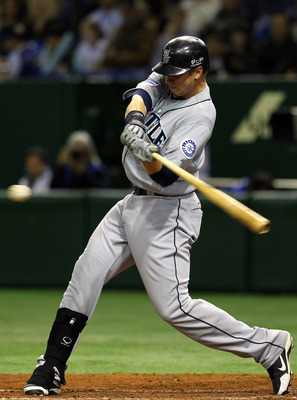 Koji Watanabe/Getty Images
Armed with Felix Hernandez and others, the Seattle Mariners have had a great pitching staff for some time now, even with the loss of Doug Fister at the trade deadline.
The lineup should be improved this year with Dustin Ackley leading the charge and Ichiro ideally having a bounce-back season, but they need to be more than adequate for the Mariners to make a run.
Odds: 100:1
15. Washington Nationals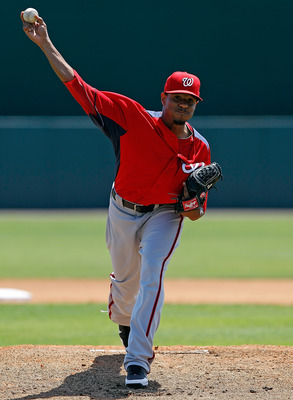 J. Meric/Getty Images
For as bad as the AL Central is, the NL East is as tough. Four teams could easily finish over .500, and it wouldn't be too shocking to me.
The Washington Nationals, armed with Stephen Strasburg, Gio Gonzalez and Edwin Jackson, certainly have the talent to make a shocking run. If they weren't in that division they would be ranked much higher.
Odds: 25:1
14. Cincinnati Reds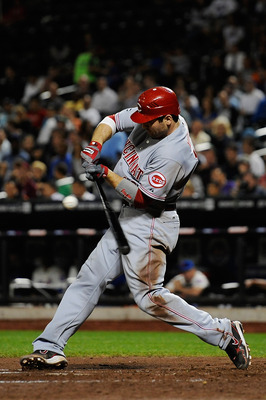 Patrick McDermott/Getty Images
The Cincinnati Reds have talent in former MVP Joey Votto, yet most of their lineup is an interesting mix of young talent and occasional veterans.
Despite their push to win now by acquiring Mat Latos, I don't think they're built to win a World Series. However, they could certainly make the playoffs this year.
Odds: 15:1
13. Boston Red Sox
J. Meric/Getty Images
Here's one that could be disputed big time, especially considering all the talent they have both in the pitching and hitting sides.
Having said that, the starting rotation depth is a huge issue that was not addressed during the offseason. While they could certainly make the playoffs and push for the World Series, that would be their doom.
Odds: 10:1
12. Arizona Diamondbacks
Christian Petersen/Getty Images
The first 2011 playoff team to show up on this list, the Arizona Diamondbacks had an amazing run out of nowhere. It remains to be seen if they can repeat their performance or whether it was just a one-time thing.
Ian Kennedy and Daniel Hudson should be more seasoned, but I don't have as much confidence in their lineup to play quite as well as it did last year, though it's free to prove me wrong.
Odds: 20:1
11. Miami Marlins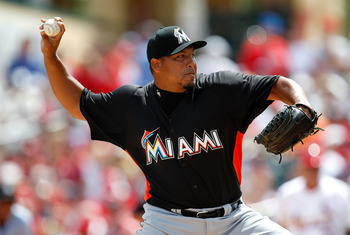 Sarah Glenn/Getty Images
The Miami Marlins spent a lot of money to make their club better this past offseason, acquiring Jose Reyes and many others as they begin to showcase their new look.
Obviously they'll have a better record than they did last year, but they will need some time to work together and become a good team. A World Series berth probably isn't in the cards quite yet.
Odds: 20:1
10. Texas Rangers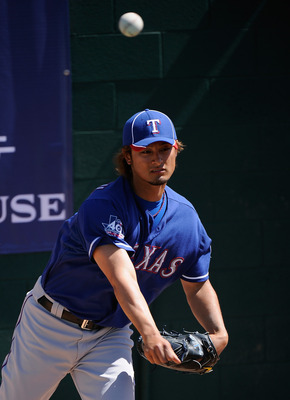 Kevork Djansezian/Getty Images
On the surface, this sounds utterly ridiculous. The Texas Rangers won the AL title two years in a row on their way to the World Series. How could they be the fifth-highest AL team in this list?
Well, the other four AL teams improved while the Rangers actually took a step back. Yu Darvish is hardly going to be a C.J. Wilson replacement, who is on a rival team now. They could still win; it's just going to take a lot more work now.
Odds: 8:1
9. San Francisco Giants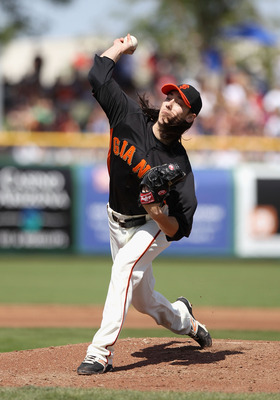 Christian Petersen/Getty Images
The San Francisco Giants are a season removed from winning it all. Their lack of a playoff appearance was not due to pitching, an area where they remain elite; their problem is hitting.
The lineup looked very anemic last year. While the outfield additions should help somewhat, they are going to need to work a lot harder if they want to get back to the World Series this year.
Odds: 16:1
8. Tampa Bay Rays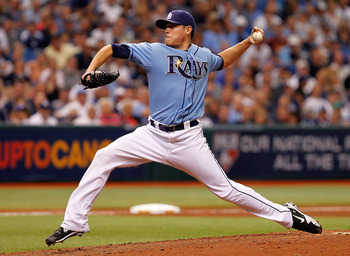 J. Meric/Getty Images
The Tampa Bay Rays seem to continually have a great starting rotation. David Price is always great, and Matt Moore could be the second Rookie of the Year pitcher in a row from their rotation after Jeremy Hellickson.
The question for the Rays is whether their lineup can hold up. Evan Longoria will need to bounce back, Desmond Jennings will need to break out and that lineup will have to overpower the Yankees and Red Sox in the division before even making it to the World Series.
Odds: 16:1
7. Philadelphia Phillies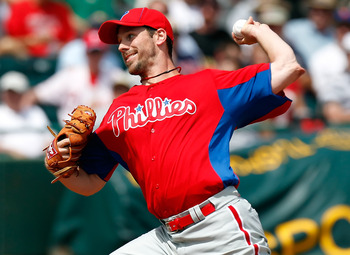 J. Meric/Getty Images
The Philadelphia Phillies have the best rotation in baseball, with Roy Halladay, Cliff Lee and Cole Hamels as an elite trifecta. Why aren't they in the top five then?
Given the lineup, their best chance to win was last year, and the trifecta was unable to pull it off then. There seem to be even more question marks in the lineup now thanks to Ryan Howard's injury, so they will have work to win it all.
Odds: 6:1
6. Atlanta Braves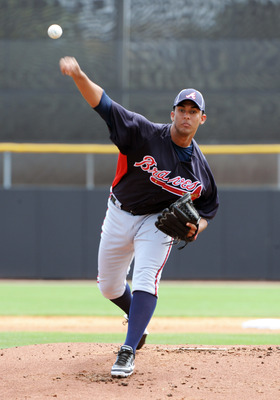 Al Messerschmidt/Getty Images
The Boston Red Sox collapsed this past September seemingly out of nowhere. The Atlanta Braves did the same, but at least they had the excuse of being a young team.
The Braves are now more seasoned and should make a serious run at the World Series, even though they have to play in the NL East. As long as they resolve any issues with Martin Prado and Jair Jurrjens, they should have no trouble making it into the playoffs.
Odds: 16:1
5. St. Louis Cardinals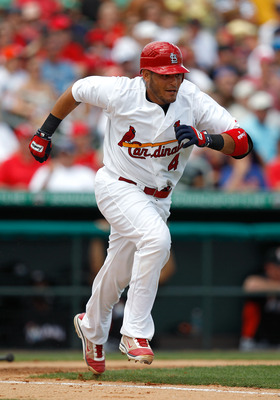 Sarah Glenn/Getty Images
From one team that lost a big piece to another, the Cardinals lost not only Albert Pujols, but Tony La Russa as well. How can a team survive both?
Signing Carlos Beltran helps, as does having your ace return in Adam Wainwright. They can't completely replace Pujols, but the Cardinals have done about as good a job as possible in this situation.
Odds: 35:1
4. Detroit Tigers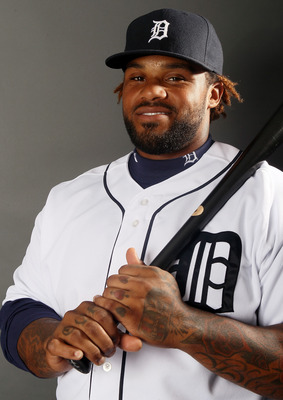 Elsa/Getty Images
As great as Prince Fielder will be in the Tigers lineup, I don't think it helps their World Series chances much. The Tigers already had a great lineup; if they have any weakness, it's the rotation depth.
Justin Verlander is maybe the best in the game, but Rick Porcello, Doug Fister and Max Scherzer will be the ones who determine whether or not the Tigers win a World Series title.
Odds: 6:1
3. Milwaukee Brewers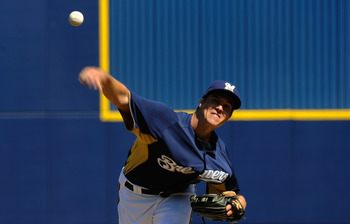 Kevork Djansezian/Getty Images
Wait, the Milwaukee Brewers lost their star hitter, Prince Fielder, to the Detroit Tigers. How can they still be in the top five to win a World Series title?
Well, Alex Gonzalez and Aramis Ramirez are definite improvements to their infield. If Mat Gamel can hit like he did in the minors, then the loss of Fielder won't hurt as much. I feel like Zack Greinke will return to Cy Young form in 2012 as well, which would certainly help their title hopes.
Odds: 25:1
2. New York Yankees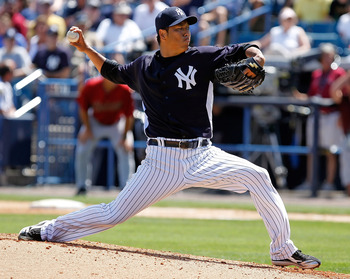 J. Meric/Getty Images
The New York Yankees are perennially a threat to win the World Series, and their only real weakness last year was a lack of starting pitching depth.
They fixed that with the additions of Michael Pineda and Hiroki Kuroda, so they have a great chance at capturing a title this year—just as long as Derek Jeter and Alex Rodriguez don't suddenly age five years.
Odds: 7:1
1. Los Angeles Angels of Anaheim
Christian Petersen/Getty Images
The Angels were a rising team to begin with in the American League after acquiring Dan Haren. Now, they have signed Albert Pujols and C.J. Wilson and will be getting Kendrys Morales back.
A team that loaded with talent on both sides of the diamond, complete with additions who have World Series experience, means that this team feels like the hands-on favorite to win it all.
Odds: 7:1
Keep Reading