WrestleMania 28 Preview and Predictions
April 1, 2012

WrestleMania 28. The most eagerly anticipated 'Mania of all time, due largely to it having the biggest build up of all time to what the WWE would have you believe is the biggest match of all time. The Rock vs John Cena.
The first interaction between these two was over a year ago. After having it rammed down our throats constantly on TV and on social networks there is a section of fans who truly can't wait for it to be finally over and the WWE to move onto new and fresh story lines.
No matter what some fans may think this has probably been an outstanding success for the WWE and they will be eagerly awaiting to hear the final buy rate numbers when it is all said and done.
Along with the main event, most of the card is screaming WrestleMania-quality, something which recent 'Manias have sadly lacked. Along with a worthy 2012 Hall of Fame class, the WWE universe in Miami and watching around the world are in for a real treat this weekend.
Here is my preview for the event with matches appearing in no real particular order.
Cody Rhodes vs Big Show Intercontinental Title

Cody Rhodes and Big Show have worked really hard to build for this match and to give both superstars their credit, they have delivered. I don't normally care much for Big Show matches, especially when he plays the baby face role, but the way they have built this up has actually got me interested.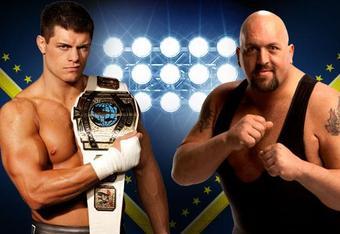 Cody has spent the last few weeks embarrassing Big Show for his less than impressive WrestleMania record. It is all set up for the giant to get his revenge against Rhodes, but I just can't see Cody dropping the belt yet. This is the perfect opportunity to embrace Cody as a dominant champion and his long reign with the belt should continue along with his steady rise to the top with a successful defence against Big Show.
My Predicted Winner- Cody Rhodes
Kane vs Randy Orton
Another year and another lacklustre Randy Orton WrestleMania match. For one of the main men in the company, how many title matches has Randy been in at 'Mania? Three? Not nearly enough to have us believe that he is on John Cena's main event level.
This match seems randomly put together. I think even we could all have thought of someone better for Randy to face this year: Ziggler or even for the World Heavyweight title against Bryan which could have been a show stealer. Maybe the injury to Alberto Del Rio scuppered pre-Mania plans? Anyway, I would expect Randy to win this with the the usual thunderous RKO.
My Predicted Winner- Randy Orton
Kelly Kelly & Maria Menounos vs Beth Phoenix & Eve
Who's Maria? No idea. She hasn't appeared live on one episode of Raw, she brings it via satellite and according to recent reports, she has now got two broke ribs.
I was praying we would get Kharma vs Beth after Kharma's appearance at the Royal Rumble, but after what she has been through, it is fully understandable that she is yet ready to appear. As we usually see, expect the team with the celebrity involvement to emerge victorious. Let's just hope that it is short or plan for your toilet to break for this match.
My Predicted winner- Kelly Kelly & Maria
Sheamus vs Daniel Bryan World Heavyweight Title

Sheamus was the surprise winner of this year's Rumble, and his reward is to headline WrestleMania 28. Well, no it's not, actually. The last Rumble winner to main event a 'Mania was Randy Orton in '09 and last year's Rumble winner, Alberto Del Rio, was strangely put as the first match on the show. If any of us actually believe that this match will go on last on Sunday, then we shouldn't be watching at all.
Bryan has done a fantastic job of making himself a believable champion. His fantastic antagonizing heel persona has really took off, bringing a great dimension to his character. His World Heavyweight run isn't ready to be ended yet. If he does retain the title, a feud with Orton after 'Mania could transpire. We could well witness "feud" and "matches of the year" contenders just like Orton did with Christian last year.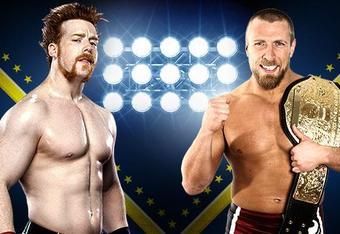 Will Sheamus stop the trend of Royal Rumble winners losing at 'Mania? The last Rumble winner to emerge victorious at 'Mania Was Undertaker in '07 and the honour of winning the Rumble seems to be dropping, especially when coupled with the fact you don't actually headline the event itself any more.
A win by Sheamus will go a long way to making winning the Rumble seem relevant to WrestleMania. Like I said before, though, I think Bryan still has a good distance left in this run and wouldn't expect him to drop the title here.
My Predicted Winner- Daniel Bryan
Team Johnny vs Team Teddy

The GM role has gotten more stale over the last few years and even stooped to ridiculous levels with the anonymous GM role—but then CM Punk mentioned Laurinaitus in that promo.
Johnny then started appearing on TV and eventually got the role of GM for RAW. Johnny has brought freshness to the role and has made the GM position appear relevant again. Even David Otunga has benefited from being involved around Laurinaitus on TV.
Teddy is a great example of how the role has gone stale. Is there any point any more to Teddy Long being on Smackdown? The only thing he seems to do is stop a brawl and turn it into a tag match or those usually awful backstage 'comedy' segements. It's time to put Teddy out of the spotlight  I would fully expect Team Teddy to lose this so Johnny takes over both shows and can bring something different to Smackdown.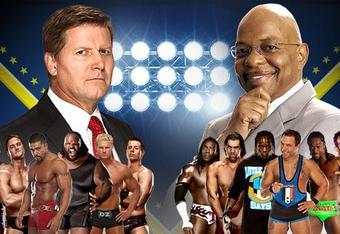 My Predicted winner- Team Johnny
The Undertaker vs Triple H - Special Referee is Shawn Michaels

Well, the WrestleMania story between Undertaker, HHH and Shawn will finally end on Sunday, and what a ride it's been since 'Mania 25. We all know the story behind the match and the build up to this feud so what more can be said? Instead the insert is the video that was aired on last week's RAW about the lead up to the Hell in a Cell match.
What role will Shawn Michaels play? Will he help his friend HHH, or will he prevent him from ending the streak out of jealousy? Only time will tell but the streak should continue.
My Predicted winner- The Undertaker
CM Punk vs Chris Jericho  WWE Title

Well the IWC got what they wanted. A match between the two self-professed "Best in the world." This match will steal the show in terms of the in-ring wrestling ability, but with anticipation higher for two other matches, they will have to work even harder if they want this match to stand out highest on the night.
The change of direction in the feud with Jericho insulting Punk's family has worked, and their match has now become personal. I can see Jericho sneaking a win here and taking the title mainly due to the fact we were all expecting him to win the Rumble. If he does indeed win at 'Mania then his reign should be short with Punk winning it back at Extreme rules when it's hosted in his home town. 
My Predicted winner- Chris Jericho
John Cena vs The Rock

Well, hasn't a year gone quick? We all remember where it started with the jokes, insults, raps and songs all adding together to make the most heavily built match in WWE history. People were saying that announcing a match a year in advance would backfire, but I think when it's over, the WWE will be very very happy and much richer with what they have achieved.
No one is expecting a great technical match, but it will be iconic like when Rock faced off against Hulk Hogan back at 'Mania 18. 
Which way will the match go? Everyone you speak to will be split 50-50. It's in the Rock's hometown. Surely, he can't lose in front of what will be a rabid home crowd, and he can add John Cenas name to the list of great superstars he has defeated and take the mantle of the greatest ever. 
Then you have to look at John Cena. He's the full-time wrestler out of the two. He will still be at Raw the very night after 'Mania, the week after that, the week after that and so on. Cena would benefit more with a victory than Rock would.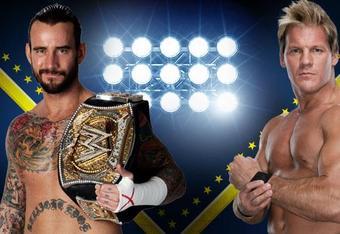 Will John turn heel at 'Mania? Most of the WWE universe has been begging for it for so long but will it finally happen when all the odds and most of the fans in Miami will be against him? It's hard to call. I would say not yet due to all the merchandise he sells and his very notable charity work. Or what about a handshake? The Rock might shake John Cena's hand at the end of the match, just like Hulk Hogan did with The Rock back in 2002.
Either way this will be a very memorable match for both the casual fan and the hardcore fan. It will go down in history to be talked about for years to come. 
My predicted winner- John Cena
And that's the card for the show. Best card for a WrestleMania since 17 and 8? Definitely. We're in for a very special night so hope you all enjoy it!