10 Players That Have the Potential to Be the Next Tim Duncan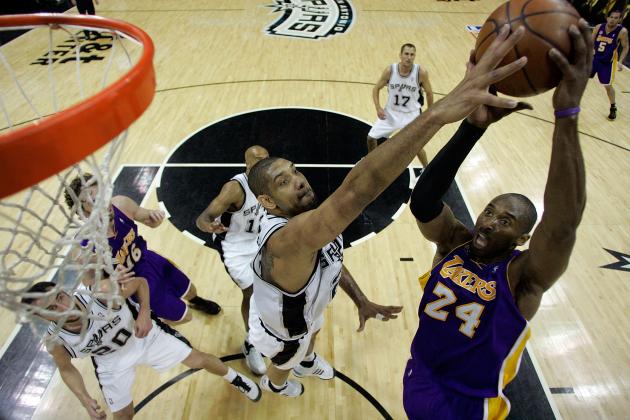 Pool/Getty Images

When Tim Duncan hangs up his jersey for the final time, the NBA will be left with an gaping hole that will never be replaced.
Since 1997, when he was taken with the first overall pick, Duncan has shaped himself into one of the greatest players that the league has ever seen. Duncan's skill set was unique, consisting of a focus on fundamentals, defense and passing. However, this did not stop him from being a scoring force as well.
Once the dreaded press conference is held, and Duncan's retirement is final, a door will close in the world of basketball. However, when one door closes, another one opens, and while basketball may be losing a legend, a new generation looks to bring what was lost.
Duncan is irreplaceable, but it is foolish to say the hole he leaves will forever be left empty. While none of them will ever reach Duncan's legendary status, there are a few players in the league whose skill sets remind us of Duncan. These young stars have bright futures, and if they live up to their potential, Duncan's hole may be somewhat filled.
Begin Slideshow

»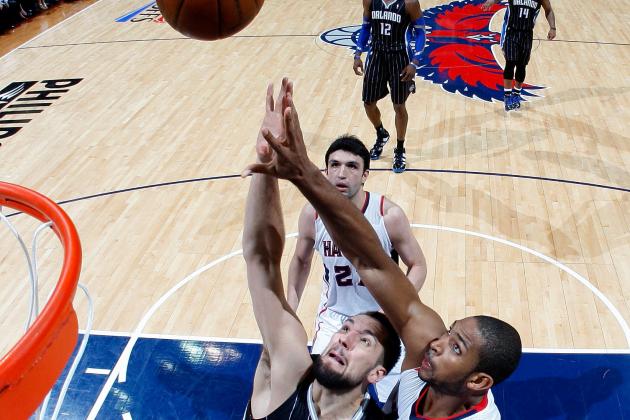 Kevin C. Cox/Getty Images

Al Horford is in his fifth year in the NBA, making him one of the older candidates to appear on this list. However, at just 25, Horford still has a lot of time to develop.
Like Duncan, Horford is a top talent when it comes to defense. His rebounding skills make him an elite big man, but his other skills also make him comparable to Duncan.
His mid-range shot is decent, and Horford is not afraid to put the ball on the floor. His long arms make him a monster from inside. Though he is smaller than Duncan, he is still persistent on the boards and finds a way to score from in the paint.
With numerous years left in his career, the All-Star center has the potential to gain skills that will help fill Duncan's void.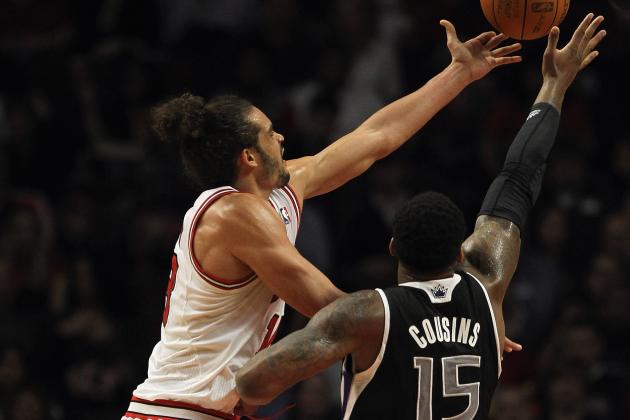 Jonathan Daniel/Getty Images

DeMarcus Cousins has shaped himself into one of the best young big men in the league. Standing at the same height as Tim Duncan, Cousins has made Duncan his role model, announcing that he looks up to him and was taking notes during their contest against one another.
Like Duncan, Cousins is a great defensive player with a knack for swatting opposing shots. On the other end, Cousins is nearly unstoppable in the paint but can knock down a mid-range jumper if he is left open.
Most importantly, Cousins is a terrific passer, a quality that defined Duncan and helped him reach the elite status at which he stands today.
In his prime, Duncan averaged 12 rebounds per game, and at the rate Cousins is improving, it would be surprising if he did not surpass that number.
The biggest difference is their maturity level. While Duncan was a relaxed leader at all times, Cousins has already established himself as one of the league's biggest head cases. As he matures, he will hopefully learn to calm himself.
In just his second year, the 21-year-old big man out of Kentucky has shown the world his limitless potential. Whether or not he will develop into a Tim Duncan-type player is another story, but Cousins' skills and work ethic give him the potential to be a star.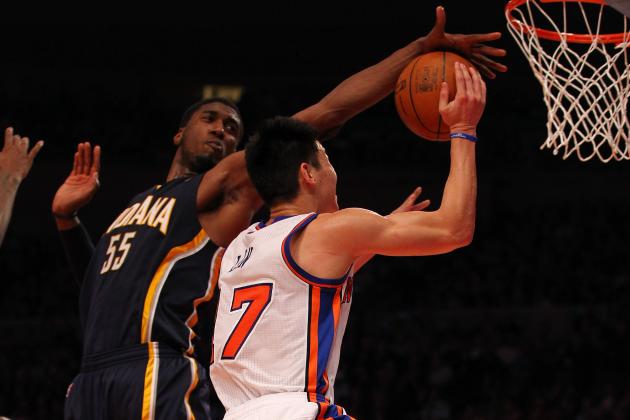 Al Bello/Getty Images

Roy Hibbert, at age 25, has established himself as one of the league's best centers. In his fourth year in the league, Hibbert is an All-Star, a feat accomplished by few.
Tim Duncan ranks among the best defensive players in history, and like the Big Fundamental, Hibbert has already proved what outstanding defensive abilities he has. With his long arms and unbelievable shot blocking abilities, Hibbert is a force in the middle.
While he has a long way to go before achieving "Duncan" status, Hibbert is being trained by the man himself, with the hopes of one day dominating the league like Duncan. The two have established a friendship and, if nothing else, Hibbert chose the right mentor to guide the way.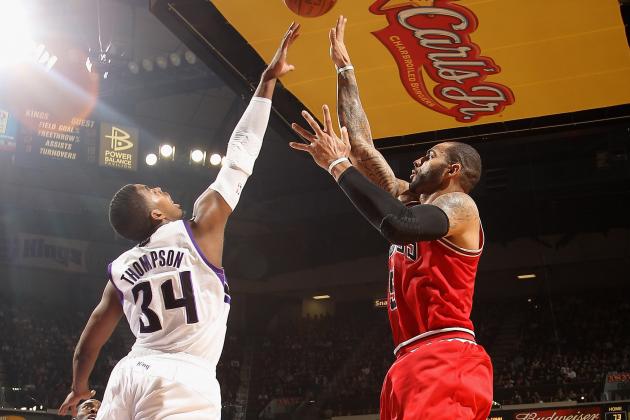 Ezra Shaw/Getty Images

Jason Thompson is starting to have a great season. In just his third year, the undeveloped big man has given fans plenty of reasons to have faith that he will be a star.
His averages, though low, will improve, but his overall skill set make him comparable to Duncan. The two have an almost identical build, standing at the same height with just a five-pound difference.
Like Duncan, Thompson has outstanding footwork and can take opposing players to the hoop off the dribble-something few big men can do. He also is a good perimeter player and, like Duncan, will attempt and often knock down an open jumper.
His inside game needs work, but there is time to develop such qualities.
The most difficult aspect of Duncan's game to replicate is his defense, but Thompson has gotten it down pat. He is a force in the middle and often is found blocking numerous attempts.
Most importantly, Thompson has a great attitude and a will to learn, and with raw skills he may eventually develop into a fantastic player.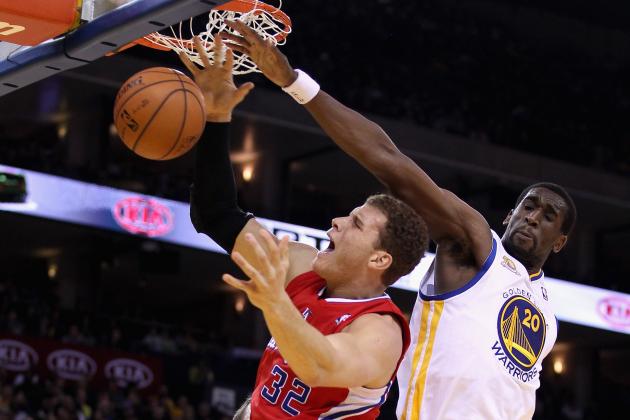 Ezra Shaw/Getty Images

Ekpe Udoh, the 24-year-old big man from Baylor, has shown some flashing similarities to Duncan.
First off, their sizing is very much alike, but Udoh is a bit lengthier, making him an even more efficient shot-blocker. Both are strong defensive players who can also get it done on the offensive end.
Udoh's jump shot earned him an eight out of 10 on nbadraft.net, but Udoh's most dominating offensive abilities come in the paint. After grabbing a rebound, Udoh is ferocious and finds a way to put the ball in the basket almost every time.
In just his second year, Udoh has plenty of time to develop and eventually mature into one of the league's top big men.
Stephen Dunn/Getty Images

Enes Kanter has as bright a future as anybody else. In his first year, Kanter has shown fans why he was such a high pick. His inside game is unstoppable, and unlike other big men, Kanter can knock down a deep shot. His footwork and defensive abilities also make him an ideal comparison for Duncan.
His size is practically identical to Duncan, but Kanter's physical attributes are not what makes him such a great candidate. Kanter has an incredibly high basketball IQ, arguably the best on this list. He has a strong work ethic and is incredibly coachable.
While his talent is strong, there is work to be done, but a player like Kanter is willing to make those changes. Once he matures and develops, expect Kanter to be a top big man in the league.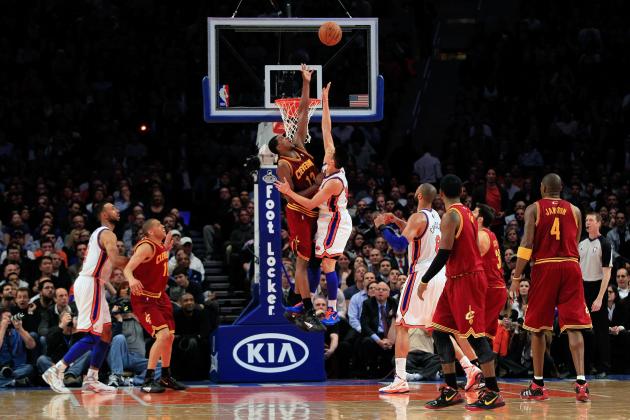 Chris Trotman/Getty Images

Out of any current player in the league, Thompson has the greatest potential to live up to Duncan's standards.
With a Parker-like partner in Kyrie Irving, the duo are a raw version of the San Antonio stars.
He is a fantastic rebounder and a decent defender. His offensive game, though raw, shows potential to be top notch.
Like Hibbert, Thompson has taken on Duncan as his mentor. The two spent the summer working together and Thompson has made it clear he intends to keep these sessions going.
Duncan is already impressed with Thompson's ability, announcing he believes that Thompson has a bright future in the league.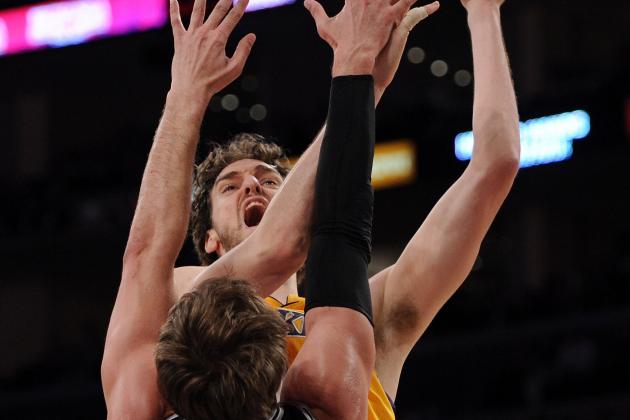 Harry How/Getty Images

While Hibbert and Thompson may be getting training lessons from Duncan, no player on this list spends more time working with the Big Fundamental than Tiago Splitter.
Teammates in San Antonio, Splitter and Duncan have shown some striking similarities. In his second season, Splitter has shown much improvement from his rookie year. His strongest areas are defense, passing, pick and rolls and rebounding.
Sound familiar?
Though his abilities are nothing to boast, Splitters qualities bear a strong resemblance to those of Duncan.
He is in the best situation because, unlike others, he can learn on a daily basis the style of play that the great Tim Duncan used to turn himself into a legend.
Jonathan Daniel/Getty Images

Andre Drummond's draft stock plummeted during the tournament as UConn suffered a heartbreaking first-round loss.
Still, Drummond has fantastic talent. He is athletic, a strong rebounder and defensive player and an overall beast.
RealGM compared Drummond to the great power forward, saying he may be the best big man prospect since Tim Duncan.
While he may fall to a fifth or sixth overall pick, Drummond is still one of the best players in the upcoming draft, and with a whole professional career ahead of him, Drummond's potential has no limit.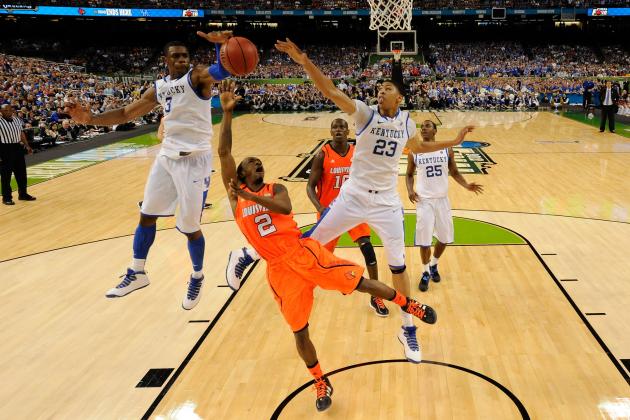 Pool/Getty Images

Dick Vitale made this comparison himself.
The champion who is currently projected to be the top pick on the upcoming pick has been compared to Duncan. Unlike the other players who remind us of Duncan, Vitale believes Davis has the potential to be the next Tim Duncan.
He was the nation's leading shot-blocker this year and the best player in the NCAA. He was a terrific rebounder, scorer and overall player.
Much like Duncan, Davis boasts incredible college stats and is glowing with potential. Unfortunately, he may not have the opportunity to develop into the player that he could be if he lands with the Bobcats.
Still, I would not be surprised if Davis takes on Duncan as a mentor. He is not flashy, but like Duncan is a winner through the fundamentals.