4 Players That Must Step Up for Knicks to Make the 2012 Playoffs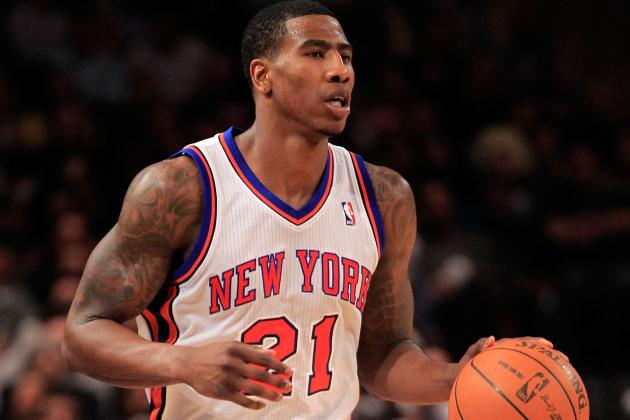 Chris Trotman/Getty Images

With Linsanity officially derailed for six weeks, thanks to Jeremy Lin's partially-torn meniscus and the subsequent surgery he's having this upcoming week, the hope of a Knicks playoff appearance appears to be in doubt.
Lin being out doesn't necessarily mean that the Knicks season is over. It merely means that other players on the Knicks roster are going to have to step up their play to make up for Lin's production.
Guys like Iman Shumpert, Toney Douglas and Carmelo Anthony are all going to have to increase their offensive production and their defensive intensity to transition into life without Lin.
Ahead are a list of players that need to step up their game, if the Knicks plan on sneaking into the Eastern Conference playoffs.
Begin Slideshow

»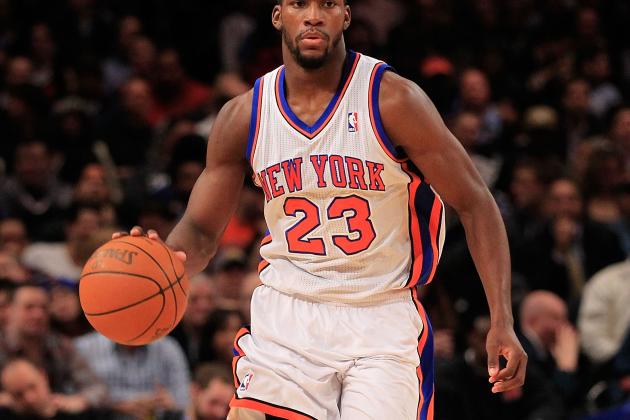 Chris Trotman/Getty Images

Mike Woodson said, before the Cavaliers game on Saturday night, that he plans on giving Toney Douglas more minutes now that Jeremy Lin is out of the rotation.
Douglas isn't a bad player by any means, but he's the least efficient player on the Knicks roster, with a PER of just six. He will have to change that if he wants to help the Knicks make the playoffs at the end of the month.
The Knicks don't need Douglas to play at the level that Lin was, but they do need him to find ways to facilitate the game to the players around him, like 'Melo, Shumpert and Smith.
If Douglas can increase his points per game production from his current average of 6.9 points to closer to ten points and his assists average of two per game to around five per game, the Knicks will have an easier path to the Eastern Conference playoffs.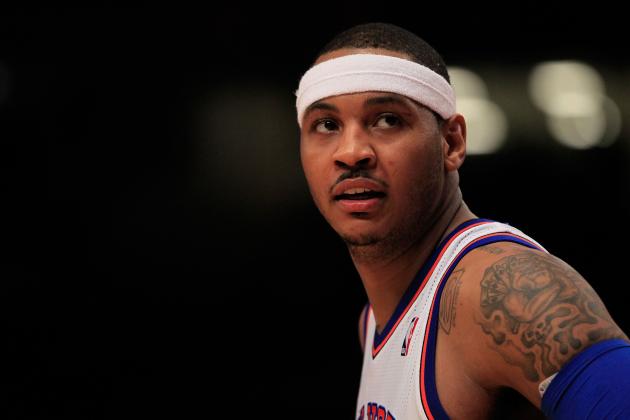 Chris Trotman/Getty Images

An obvious choice for players that need to step up in Lin's absence is none other than Carmelo Anthony, who now finds himself with the weight of the city of New York squarely on his shoulders.
'Melo is currently averaging 20.7 points, six rebounds and 3.7 assists per game. While that production is stellar, it won't be enough, in and of itself, to carry the Knicks to an appearance in the 2012 playoffs.
'Melo not only needs to increase the efficiency at which he shoots the ball, which is currently a seriously below-avearge 40.5 percent; he also needs to work on facilitating the game to the talent around him, as defenses will now be able to key in on him more.
With Lin's leadership gone from the court, 'Melo will also have to improve on his leadership skills, as his team will turn to him for motivation and discipline. While that certainly isn't 'Melo's strength, he will have to suck it up and become a leader if he wants to help the Knicks reach the playoffs this year.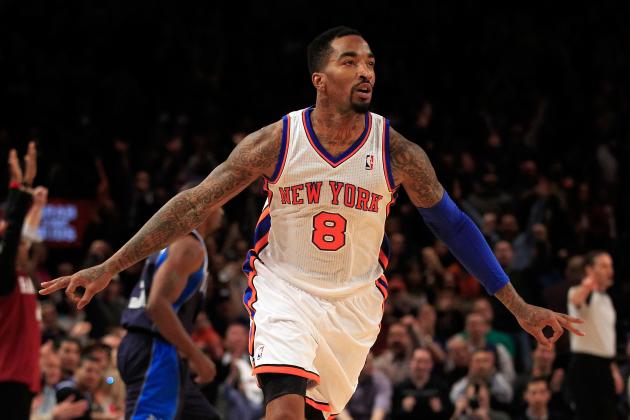 Chris Trotman/Getty Images

J.R. Smith is such an interesting player. On one hand, he's an athletic and at times, explosive shooting guard. On the other hand he's often so inefficient on both the offensive and defensive side of the ball that he hurts the Knicks more than he helps.
The Knicks will need him to stop being so inefficient with the ball if they want to have any hopes of making an appearance in the 2012 playoffs.
Smith currently is averaging 9.9 points and 3.3 rebounds per game, but he's doing so while shooting the ball at a seriously below-average 37.3 percent from the field. Smith is going to have to amp up that efficiency, as the Knicks can't afford to have him continue to jack up questionable shots throughout the final stretch of the season.
Smith can be an integral piece of the Knicks success in the next month, but he can also be an integral piece of their failure. It all depends on whether or not he's able to take high-percentage shots and protect the ball.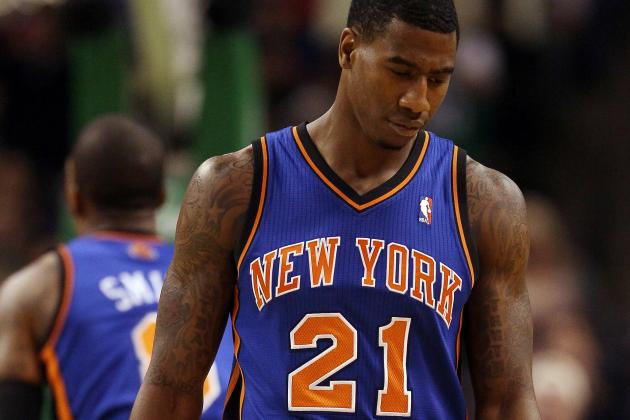 Elsa/Getty Images

Out of all the players on this list, the one that needs to step his game up the most is rookie guard Iman Shumpert.
While Mike Woodson, before the Cavaliers game, didn't mention giving Shumpert more minutes at the point guard position, there's no doubt that Shumpert's time certainly increase as the Knicks eight-man rotation will look significantly different without Lin.
Shumpert has the size and strength to create mismatches at the one/two guard position. He will have to do that on a more consistent basis to help the Knicks win.
Shumpert's current averages of 9.9 points and 2.8 assists per game is solid, but he will have to get that production up to help carry the weight of Lin's lost production.
In the Knicks' past four games, Shumpert's averaged 17.8 points on 46.8 percent shooting. If he can keep up that kind of production while also managing to increase his assist production, the Knicks will be well on their way to a 2012 playoff appearance.