Chelsea FC 4-2 Aston Villa: 5 Things Learned from the Win at Villa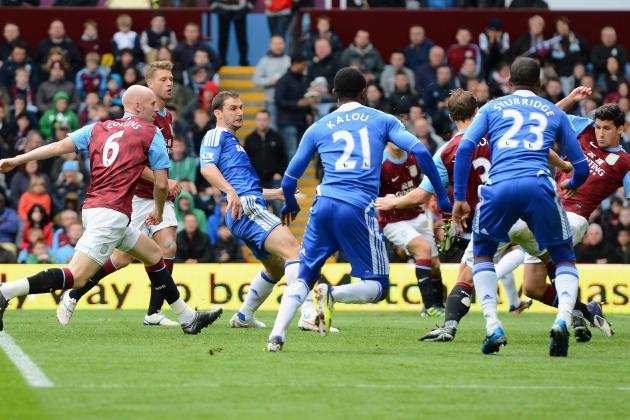 Mike Hewitt/Getty Images

Chelsea FC held off a late surge by hosts Aston Villa to take three valuable points from the match. Villa, playing with high emotions following the retirement of captain Stiliyan Petrov, who was diagnosed with acute Leukemia yesterday, made a valiant effort coming back from two goals down, but it was not enough.
Daniel Sturridge got the visitors on the board early with a ninth-minute goal. Branislav Ivanovic would double it off a corner just after the break.
Villa would claw back to level with two late goals, both within the span of three minutes, but Ivanovic got another off a corner before Torres wrapped it up in stoppage time.
Here are five things learned from today's victory.
Begin Slideshow

»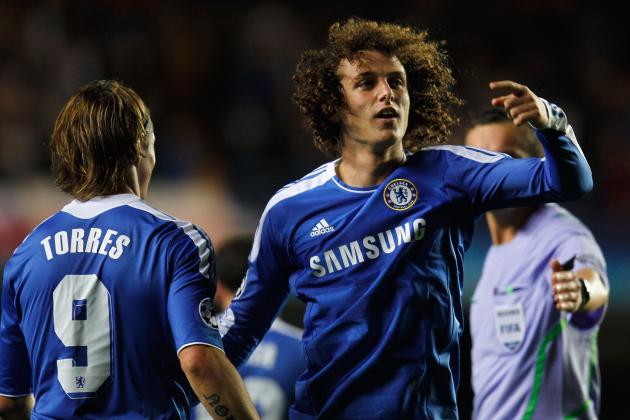 Paul Gilham/Getty Images

It seems like the only player who actually gets what Torres wants is the curly-haired Brazilian. While the rest of the Chelsea players send aerial bombs down the pitch like they have for the past six years when Drogba led the attack, Luiz opts to keep it on the ground where Torres can do damage.
His whole career, Torres has never been known to dominate in the air. He just does not play the kind of physical game you need to battle headers.
Luiz played multiple balls behind the back line from a very deep position. More than once, it started opportunities Chelsea had on goal and showed that when they play to his strengths, Torres can still thrive.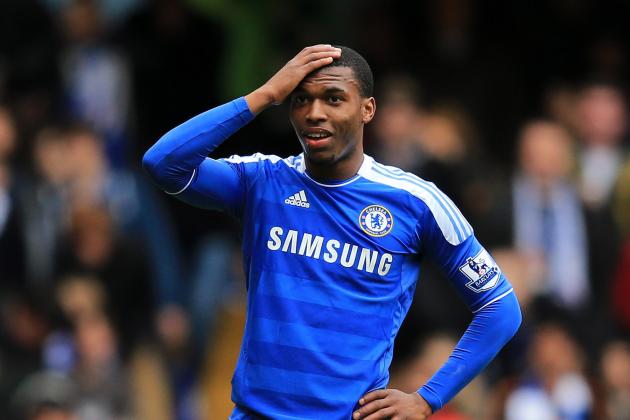 Richard Heathcote/Getty Images

If you were wondering what the "you" was referring to, well, it can have multiple meanings.
First, it could mean his teammates. Whenever the ball gets to Sturridge, you might as well give up on the play and save your energy. He is going to do what he always does—take the ball down the flank, do a stepover, push and run.
If he beats the defender, he keeps going. If he doesn't, he cuts inside. Either way, he is taking a shot.
Second, it could mean the fans. How many times do you want to jump through the screen and strangle Sturridge as he kills play after play by making the wrong choice or a terrible pass? It seems like 99 percent of the time, he does the wrong thing.
The third "you" is the opposition. That one percent where he makes the right decision usually results in a goal. That one percent is the only reason we tolerate Sturridge at all.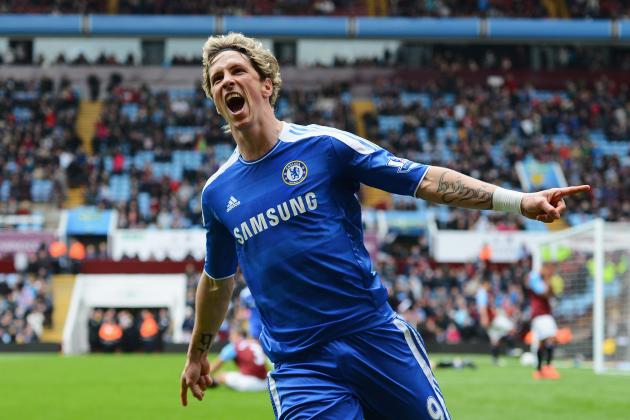 Mike Hewitt/Getty Images

Set up the first, almost set up the second and finally buried a third. It ended a 17-hour goalless drought for the Spaniard in the league and was incredibly important to secure the full three points in a nervy finish.
Now, I am not going to jump off the deep end and suggest he is ready to lead Spain to a Euro title this summer, but he certainly is improving every single game.
What really still lacks is what is most important for a striker—his ability to finish. It is not necessarily that it is off, but he should have had two or even three on the day. He almost seems rushed in front of goal and is trying to do more than just put it in the net.
His final goal was the kind of player we all want to see: cool, calm, collected and simple.
Mike Hewitt/Getty Images

Villa had no right to even tie this game. Chelsea dominated from start to finish and should have found themselves up three going into the break. But when they came back and tied it up, there was no one holding their heads low in Blue.
Di Matteo has put a new energy into this side that did not exist before. He has them feeling and knowing that whoever they play, they can beat.
There is little doubt that they should not have easily dispatched with this half-reserve side of Villa who just learned of the tragic news of their captain. But things did not fall their way and it eventually did for Villa.
The character of a team is judged by how they can overcome when things go wrong. Chelsea's character showed today a strong and valiant one. Something that did not show under the previous manager.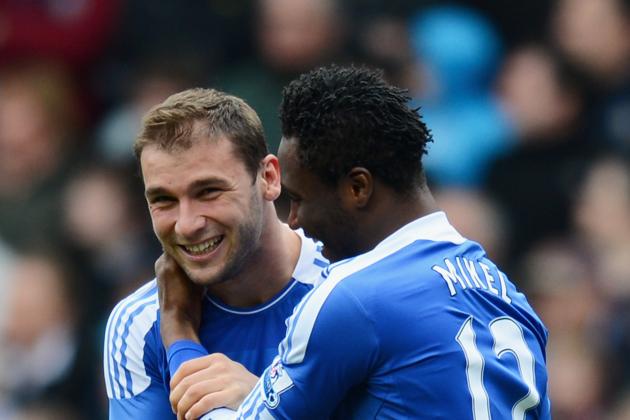 Mike Hewitt/Getty Images

With a crucial three points today, Chelsea pull within two of Tottenham, who have a game in hand, and five of Arsenal. Spurs face off against Swansea Sunday in what will not be an easy contest for them.
Chelsea have become a team of spring over the last couple seasons, making late runs and holding off teams just enough to claw their way back into any race. The same seems to be true this season, as they were able to overcome an Aston Villa side that was low in talent, but high in spirit and motivation.
The outcome of tomorrow's Tottenham game could be what decides the fate of Chelsea's season.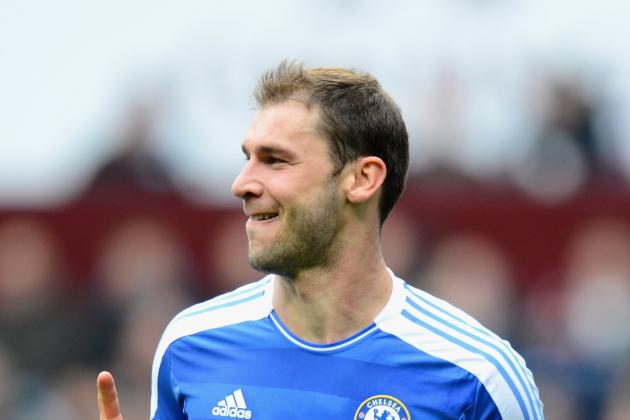 Mike Hewitt/Getty Images

It was not the prettiest of wins, but it was three points nonetheless. Chelsea will take that as they get ready to host Benfica Wednesday in their Champions League tie.
What did you learn from today's result?
As always, please leave your comments below and thanks for reading!
Follow me on Twitter: @thecriterionman