EPL: 10 Reasons Why Manchester United Have Overtaken Man City in the Title Race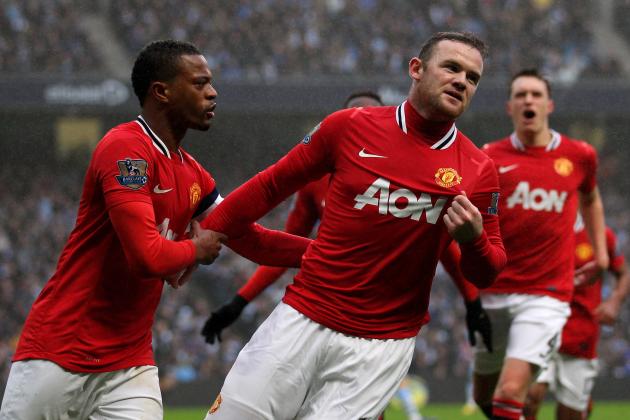 Alex Livesey/Getty Images

Manchester United have maintained their three-point lead in the title race with a win at Blackburn Rovers over the weekend.
The question is: How have United managed to take the lead over Manchester City in the EPL after a disappointing start to the season?
Here are 10 reasons that explain just how City fell from their title leading perch in the EPL.
Begin Slideshow

»
Clive Brunskill/Getty Images

David de Gea came to Manchester United last summer and was hailed as the next great goalkeeper in the Premier League.
However, de Gea was baptized by fire once he entered. With some poorly conceded goals and major losses to Manchester City and to Blackburn, Anders Lindegaar became the number one keeper at the club.
But after Lindegaard got injured, de Gea returned strong. United have not lost a Premier League match since de Gea reclaimed the number one spot in February. He has compiled clean sheets in each of his last three matches.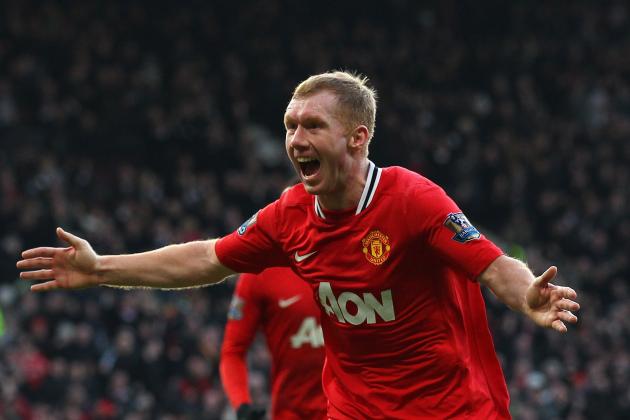 Alex Livesey/Getty Images

The weakest part of Manchester United's squad this year has been at midfield. The retirement of Paul Scholes and the loss of Darren Fletcher, due to his bout with ulcerative colitis, harmed the midfield tremendously.
With a crucial FA Cup match against Manchester City, Scholes was asked to come out of retirement to help out the Red Devils. Scholes was substituted into that match (which United won) and his return galvanized the club.
United have won all but one of their EPL matches since Scholes' return, and the 37-year-old midfielder has played a major role in United's renaissance to the top of the table.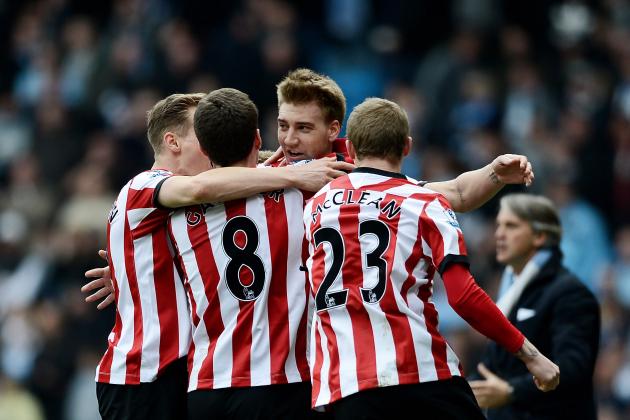 Laurence Griffiths/Getty Images

Manchester City failed to win at the Ethiad Stadium for the first time this season during Saturday's match with Sunderland, but the failure to pick up all three points is not the primary reason why City are not tied on top of the table.
Instead, City's poor away form in 2012 is why they are not on top of the table. This year, Man City have only won away from Eastlands twice—at Wigan Athletic and at Aston Villa.
Man City have lost matches at Sunderland, Everton and Swansea City and were also held to a draw at Stoke City.
Meanwhile, Man United have only lost four points away from Old Trafford in 2012, while registering impressive away wins at both Arsenal and Tottenham.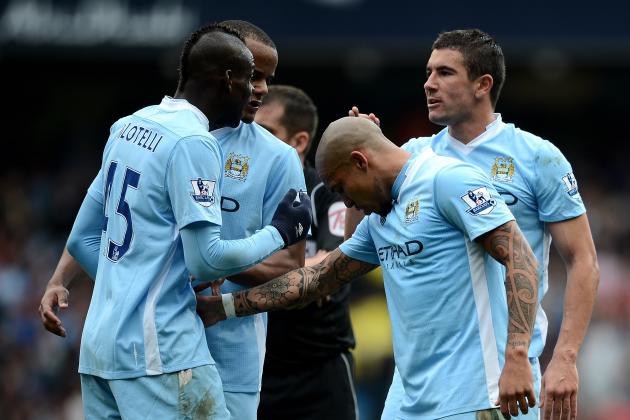 Laurence Griffiths/Getty Images

Even with a veteran-laden squad, most of the players on Manchester City have never been involved with a major title race in England.
Most of these players were not ready for the tremendous amount of pressure that was about to be placed onto their shoulders, and that has been obvious throughout March.
With some major fixtures remaining, including their fixture at the end of April against Manchester United, Man City might not reach their normal footballing level and could drop even more points behind their neighbors.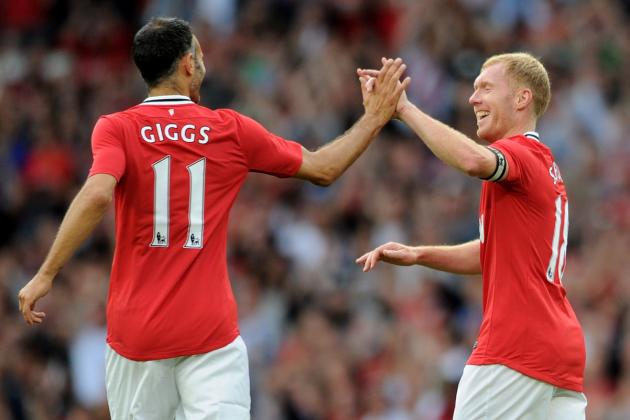 Chris Brunskill/Getty Images

Many Manchester United players have gone through numerous important matches throughout their careers, so this title race is something that they are used to.
That experience was extended with the return of Paul Scholes in January. With Scholes and Ryan Giggs, United have plenty of experience and leadership.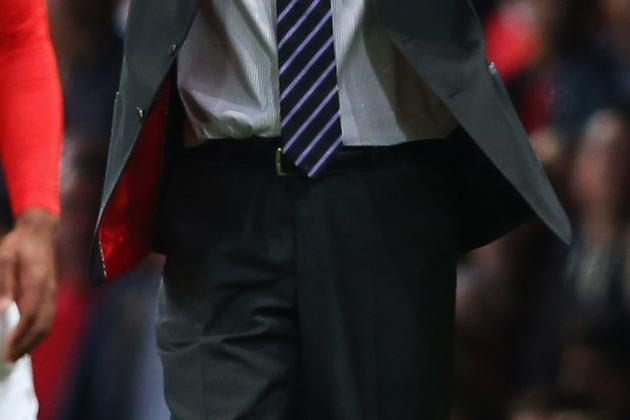 Alex Livesey/Getty Images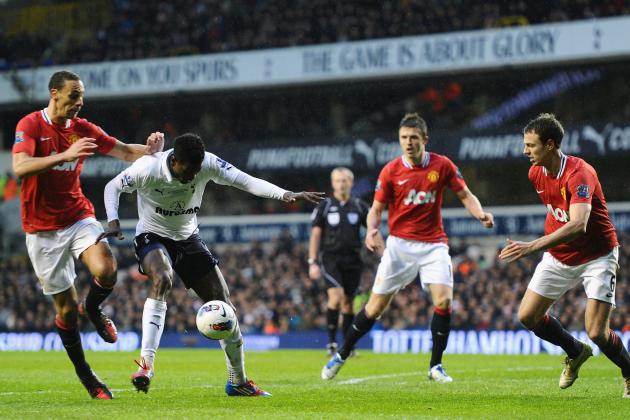 Mike Hewitt/Getty Images

When Nemanja Vidic went down with injury in United's final Champions League match of the season, it appeared that United were going to have an uphill fight on their hands, especially with a relatively young defensive unit.
After some bad performances at the end of December and the beginning of January, United's defense has become much stronger and have put together some strong performances against the likes of Arsenal, Tottenham and Liverpool.
Due to this defense, United have not conceded a goal in the Premier League in their last three matches going into tonight's match with Blackburn.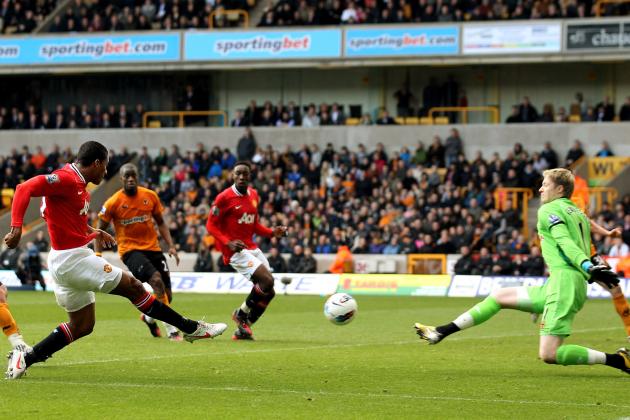 Scott Heavey/Getty Images

A major key for any strong attacking side is to have a great passing game around the goal, something that Manchester United have done very well this season.
Currently Man United possess four of the top 12 players in the Premier League with assists on goals. United have the player with the second-most assists in the Premier League (Antonio Valencia) who has 11 in just 19 matches.
Ryan Giggs, Nani and Ashley Young are among the top 12 leaders in assists. There are no other clubs in the Premier League that have four players who have at least seven assists this season.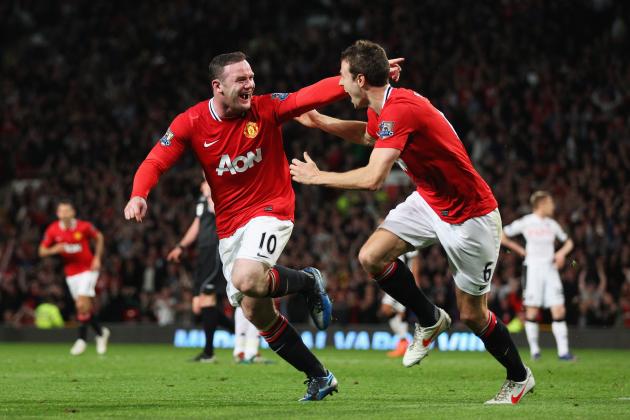 Alex Livesey/Getty Images

At the beginning of the new year, Manchester United were a point adrift of Manchester City in the title race.
After losing their first match of the new year, United have only lost points once since that match and now hold a two-point lead in the race with a game in hand.
This great form subsequently put more pressure on Manchester City and is part of the reason why City are no longer on top of the table.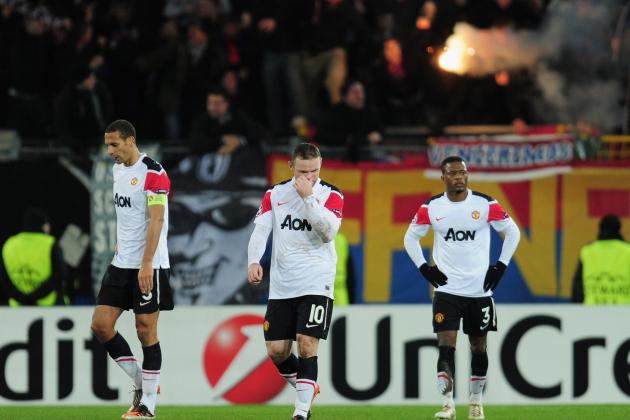 Jamie McDonald/Getty Images

This is the first time since the 2001-2002 season that Manchester United will not play in a cup final of any kind. Not playing in a cup final does hurt United, but it also helps motivate United even more.
By not claiming a cup, United now are solely focused on winning the Premier League.
Already with a strong squad and a great campaign in the EPL to date, United have been able to advance into the top spot in the league. In the upcoming weeks, it will be their title to lose.
Follow me on Twitter @Andrew_Jordan