Mizzou Likely Front-Runner for UConn Transfer Alex Oriakhi If SEC Allows It
March 30, 2012

Jonathan Daniel/Getty Images
Missouri Tigers basketball may get some huge news in the next few days if a few dominoes happen to fall in a row.
UConn standout Alex Oriakhi's transfer destination short list likely has Missouri at the top of potential schools he could play for in the 2012-13 NCAA basketball season.
Why Missouri? Oriakhi has a relationship to Missouri that he doesn't share with any other school.
He and Mizzou point guard Phil Pressey played on the same AAU basketball team together—the Boston Amateur Basketball Club.
And not only did they play together, but in 2006, they won the national championship together.
Oriakhi and Pressey already have chemistry together and want to repeat their AAU success in the NCAA, which makes Missouri an extremely attractive choice.
Others believed to be in the mix are North Carolina and Kentucky. Duke and Florida have been trimmed from the list.
But a few things that are out of both Missouri's and Oriakhi's control have to happen to bring this marriage together.
First, Connecticut is still waiting to hear the appeal on the final verdict of punishments handed out by the NCAA for violations.
This matters because if the NCAA denies the appeal, Oriakhi will not have to sit out a year before he joins another team.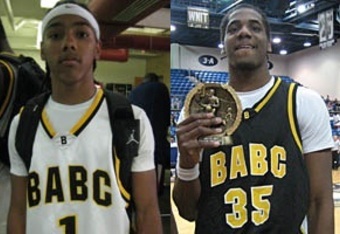 The NCAA is expected to rule before the end of next week.
So, if he's eligible to play next year, could he be practicing in Mizzou Arena soon?
Not quite, yet.
The Tigers' new conference, the SEC, has a rule in place where any transfer must have two years of eligibility left to join the league.
Oriakhi only has one.
It could be argued that Missouri is not officially apart of the SEC until July 1. It will be interesting to see what transpires with this aspect of it in the next several days.
But there you are. The recipe for the perfect pick-me-up Missouri fans have needed after their stunning exit from the NCAA tournament.
Material for this article is from The Greenwich Time and an article in the Sporting News.