Heavyweight Prospects the UFC Should Sign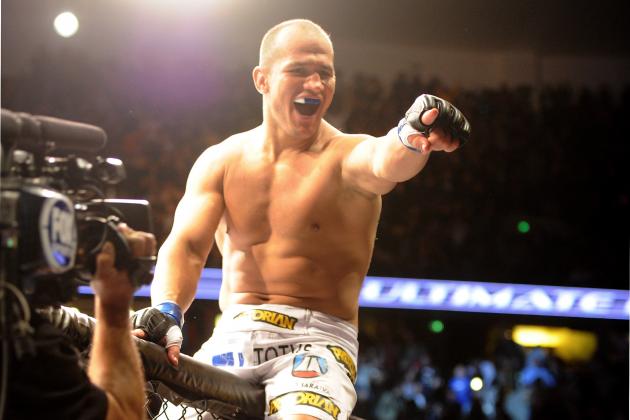 Jason Merritt/Getty Images

UFC 146 was announced as a five-fight, all heavyweight main card and a number of the promotions top heavyweights are set to battle in one night. With 10 heavyweights set to scrap, in combination with the heavyweight division being light in numbers, the UFC needs to sign some prospects to invest in the future.
There are a number of heavyweight prospects that have the potential to be UFC mainstays. They come from different countries and different martial arts backgrounds.
Here are five heavyweight prospects that the UFC should sign, so that they can develop and make the division deeper.
NOTE: Bellator and Strikeforce fighters will not be included.
Begin Slideshow

»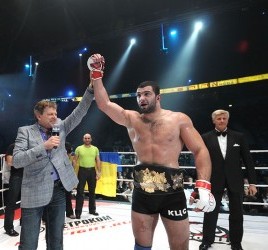 bonesnapper.com
Guram Gugenishvili is one of the top heavyweight prospects not currently in the UFC. He is currently under the M-1 banner, so the UFC will need to wait until his contract expires to pursue him.
The 6'5", 250-pound Georgian (country, not the state) is currently undefeated at 11-0. He has submitted nine of opponents and only gone to decision once. In fact, of his nine submission victories, seven are by rear naked choke.
Gugenishvili holds notable wins over Kenny Garner and Maxim Grishin. If he continues to rack up victories and becomes a free agent, the UFC should snag the big man.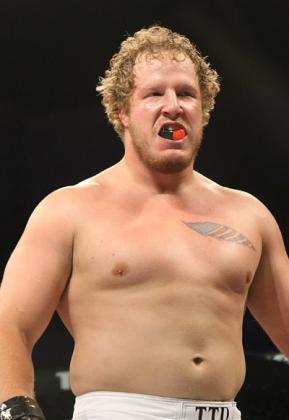 mmaplayground.com
The brother of UFC veteran Jake Rosholt, Jared Rosholt is a top heavyweight prospect that looks to be very skilled.
"The Big Show" is undefeated at 4-0, with all of his fights taking place in 2011. Although he is relatively young in his young career, the Oklahoma State wrestler has finished all four of his adversaries. His ground and pound is nasty, which compliments his submission game well.
Should Rosholt win a few more fights, I would not be surprised if he got his shot with the UFC. The 6'2", 260-pound wrestler is one of the most promising prospects out there.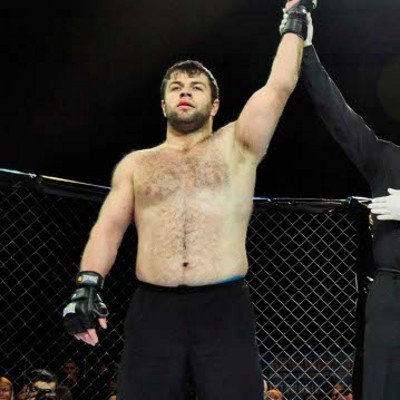 bloodyelbow.com
This 6'0", 235 pound Russian could actually cut some fat from his body and make light heavyweight, but for now is a top heavyweight prospect.
At 6-1 in his professional career, Malikov has been more than impressive in his wins. Five of his victories have come by knockout, which is a testament to his power. In those victories, he has beaten notables Alexey Oleinik and Aleksander Emelianenko (23-second knockout).
It seems a number of hot prospects are being made in Russia, and Malikov is one of them.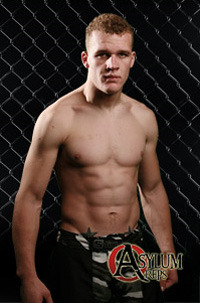 mmalinker.com
American Tyler East definitely has the credentials of a heavyweight fighter, possessing a 6'6" frame and 240 pounds of muscle.
East holds an 11-3 record, spending the better part of his career in King of the Cage. Of his 11 victories, nine have come by knockout, with only one coming by decision. He holds notable wins over Nick Gaston, Brian Heden and Esteves Jones.
East definitely has the skills it takes to fight in the UFC, but a win over a bigger name in his next fight could punch his ticket in.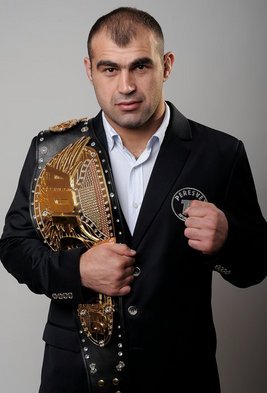 tapology.com
I told you Russia had a ton of talented fighters and prospects to offer. Shamil Abdurahimov is no different.
Another guy who could probably cut to light heavyweight, the 6'3", 230-pound Russian has a very impressive record to boast. The well-rounded Abdurahimov is 12-2, finishing 10 before the scorecards. In those 12 wins, Abdurahimov has knocked off Marcos Oliveira, Rameau Sokoudjou, Jeff Monson and Baga Agaev.
With a resume like that, it cannot be too long before the UFC comes ringing.