Notre Dame Football: 5 Fighting Irish Freshmen Who Will Burst onto the Scene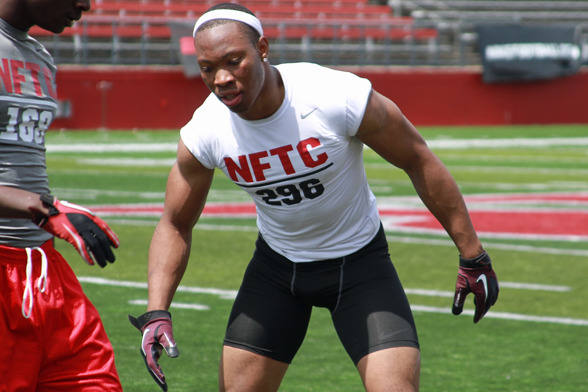 One of the more intriguing offseason storylines is dissecting which incoming freshmen have the most realistic chance of making immediate contributions.
Notre Dame's most recent haul was ranked as a top 10 class by a slew of recruiting services, leading the Irish fan base to believe more than a few freshmen will see the field early.
Who might those players be?
Read along for more!
Begin Slideshow

»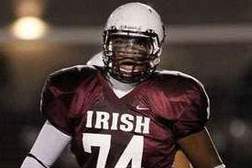 detroitnews.com
To say Jarron Jones is a large human being is an understatement. The Rochester, New York product stands a legitimate 6'7" and weighs 308 pounds.
Yes, you read that correctly.
His massive size, mixed with his tremendous athleticism, leads many to believe that Jones will be wreaking havoc along the defensive line right away.
Depth also plays a role in Jones' chances at playing time, as Sean Cwynar declined an invitation to return for a fifth year, leaving Louis Nix and Tony Springmann as the other defensive tackles on the depth chart.
Don't believe me? Check out one of Jones' various highlight reels here.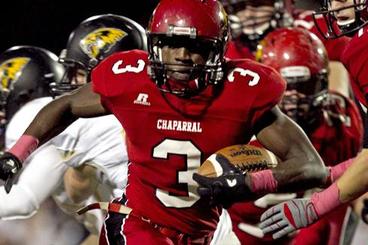 content.usatoday.com
Notre Dame desperately needed an electric playmaker in the 2012 recruiting class and it got just that in Scottsdale, Arizona athlete Davonte Neal.
Neal had a whirlwind of a recruitment, as he waited until after National Signing Day to make a final decision. He was set to announce in front of a crowd of nearly 600 elementary school students and staff at 11:30 A.M. on February 21, but didn't show up until 4:30.
Either way, it was great news for Brian Kelly and Co.
Neal fits the role of a hybrid receiver/running back, which is exactly what Brian Kelly has been in search of ever since taking the gig in South Bend.
Because of Neal's knack for making the big play, expect to see the former Chaparral High School athlete on the field right away.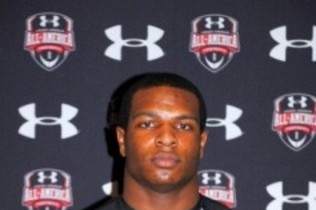 Just take one look at William Mahone, and you'll notice how built the Austintown, Ohio native is. Because of that size and bruising running ability, Mahone will be a capable replacement for the departed Jonas Gray.
Fighting Irish fans began referring to Mahone as the "thunder" to Cierre Wood's "lightning".
While he may not receive a large amount of carries being third on the pecking order at running back, Mahone will make his presence felt while he is on the field.
If you haven't had an opportunity to see Mahone's highlights, you can see them here.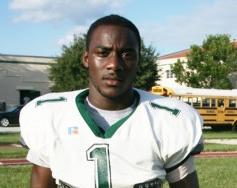 Perhaps the most underrated commit of the 2012 class, Justin Ferguson has enough raw talent to scale the depth chart at receiver during fall camp.
The loss of Michael Floyd to graduation will make Ferguson's quest for playing time that much easier, too.
Ferguson's speed is enough to make Fighting Irish fans salivate, as the Pembroke Pines, Florida product has been clocked at 4.4 seconds in the 40-yard dash.
Brian Kelly will be hard pressed to find faster athletes on the roster to plug in at wide receiver.
Originally considered to be a Rutgers lean, Elijah Shumate surprised the recruiting gurus by selecting the Notre Dame hat during the U.S. Army All-American Game back in January.
Shumate's addition was a critical one for the Irish, as defensive coordinator Bob Diaco needs as much depth in the defensive backfield as he can get.
Don't forget about the loss of Harrison Smith to graduation, either, which points toward early playing time for Elijah Shumate.
The Don Bosco Prep graduate also has an NFL-ready body, at 6'1" and 205 pounds. He also boasts a time of 4.52 seconds in the 40-yard dash.
Remember his name, folks!