Predictions for English Premier League Gameweek 31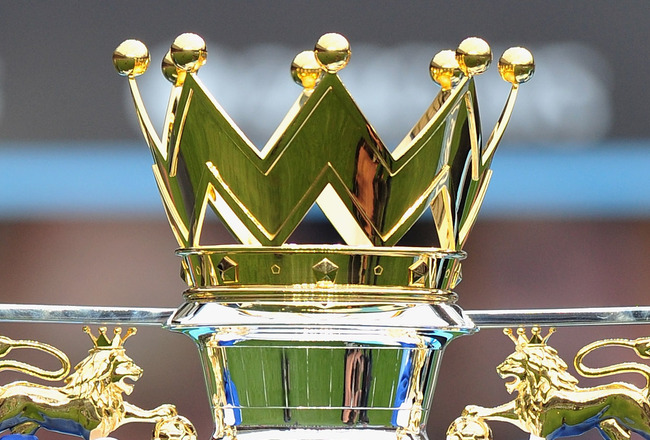 Clive Mason/Getty Images
It's that time of the week again when I attempt to predict the outcomes of the upcoming Premier League games.
Regular readers will know I run a predictions league, and the predictions I make are the ones I use in that league. At the moment I'm fourth in my league, but it looks like that's as high as I'm going to go this season unless I get an awful lot of results right.
I managed to get one perfect scoreline last week, five correct outcomes and four incorrect outcomes. It meant I moved up to fourth, but I have to watch out for the team in sixth place who started the competition seven weeks after me. He has done so well this month that he stands a great chance of winning the monthly prize of an iPad2 offered by Talksport.
Here's a look at how my predictions league stands.
| | | | |
| --- | --- | --- | --- |
| Pos | Player | Week | Total |
| 1 | ahujag | 5 | 1430 |
| 2 | b_red_devils | -55 | 1425 |
| 3 | GGooner | 70 | 1390 |
| 4 | JamrockRover | 70 | 1245 |
| 5 | nitin004 | 55 | 1240 |
| 6 | ABlockGooner | 120 | 1145 |
| 7 | gooner2194 | 80 | 1090 |
| 8 | sanziano | 150 | 1085 |
| 9 | nawa87 | 80 | 1070 |
| 10 | Rutland Gooner | -20 | 975 |
Aston Villa vs. Chelsea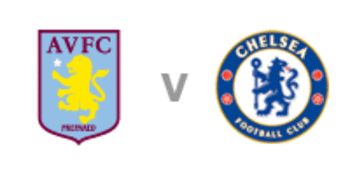 Saturday, March 31, 3 pm BST
Villa have only won four home games so far this season, and if it wasn't for the troubles of the teams below them they could be in real relegation trouble. The sooner the season ends the better for them, and Alex McLeish will be lucky to keep his job this summer.
I don't think any Villa players are worth considering for fantasy managers at the moment.
Chelsea are in prime position to reach the semifinals of the Champions League, but they are still struggling in the Premier League.
They have only won two of their last nine league games, and they are five points outside the top four. Their away form has not been great, and a win would be a very welcome result for them.
Juan Mata and Frank Lampard would seem to be the best fantasy bets in the Chelsea squad, but with so many games to play, their team is liable to change a lot.
I think Chelsea might just have too much for a Villa team who were very poor against Arsenal last week.
Prediction: Villa 1-2 Chelsea

Everton vs. West Bromwich Albion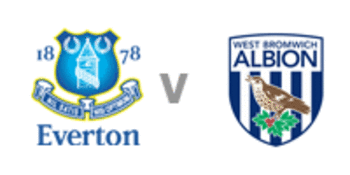 Saturday, March 31, 3 pm, BST
Everton had a very good 2-0 win away to Swansea last week, and they followed it by beating Sunderland away to reach the FA Cup semifinals. Only three teams can claim to have conceded less goals than them this season, and they are never an easy team to beat.
Leighton Baines and Tim Howard are probably the best choices from the Everton players for fantasy managers.
West Brom's recent good run seems to have come to an end, and they were comprehensively outplayed by Newcastle last week. They have a very good away record so far though with only the top three gaining more points on the road.
Ben Foster and Peter Odemwingie are probably the best fantasy bets among the West Brom players if the team can regain some form.
I think Everton can continue their winning ways despite the fatigue they must be suffering from.
Prediction: Everton 1-0 West Brom

Fulham vs. Norwich City
Saturday, March 31, 3 pm, BST
Fulham played well against United on Monday night, but they ended up losing 1-0. They have been good at home this season, but they were well beaten in their last home game by Swansea.
Only the top five have outscored Fulham at home so far this season, and they will see this as an ideal opportunity to score a few goals.
It's hard to look beyond Clint Dempsey in the Fulham team for fantasy managers, and the great start of Pavel Pogrebnyak seems to have slowed up.
Norwich managed to get a win against bottom club Wolves last week after a run of four games without a victory. They have secured their Premier League spot for another season, but that won't stop them from getting out to win every time they play.
With Grant Holt suspended, Steve Morison or Anthony Pilkington might have to be relied upon to get fantasy points for Norwich this week.
I think Fulham should be too strong at home and should get all three points.
Prediction: Fulham 3-1 Norwich

Manchester City vs. Sunderland
Saturday, March 31, 3 pm, BST
City are now three points off the top of the table, and their away form has become a real hindrance to them. They have won their last 20 home league games in a row though, and they will be massive favourites to make it 21.
They simply cannot afford to drop any more points, or United will wrap the title up with a few games to spare.
Joe Hart is probably the best fantasy bet among the City players, and some of their other star performers have slipped badly recently.
Sunderland were beaten at home in their FA Cup quarterfinal replay on Wednesday night, and they might just suffer a hangover from that game. If they aren't at their best, City will make them suffer, and it could be a long afternoon for them.
They are up to eighth in the table, and they can catch seventh placed Liverpool if they can finish strongly.
James McLean and Stephane Sessegnon are probably the Sunderland players most likely to perform for fantasy managers.
I think City will have too much at home for Sunderland and win by a few goals.
Prediction: City 3-0 Sunderland

Queens Park Rangers vs. Arsenal
Saturday, March 31, 3 pm, BST
QPR had a fantastic win in their last home game when they came from 2-0 down to beat Liverpool 3-2.
They were well beaten by Sunderland last week though, and they will be without the suspended Djibril Cisse for the next four games. Only Wigan have won less home games than QPR, and their defence is struggling too.
Bobby Zamora might be the best fantasy bet among the QPR players, but it's probably a better idea to avoid them altogether.
Arsenal have won their last seven Premier League games in a row, and three of those games were away from home. Only United have won more away games than them, and only the top two have scored more away goals than them as well.
Robin van Persie is the outstanding performer this season in fantasy football, but Theo Walcott and Thomas Vermaelen are worth considering at the moment too.
I think Arsenal will have too much firepower for QPR, and they will take all three points.
Prediction: QPR 1-3 Arsenal

Wigan Athletic vs. Stoke City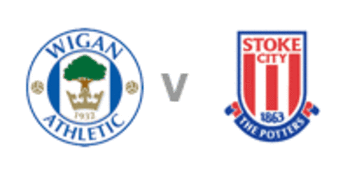 Saturday, March 31, 3 pm, BST
Wigan have only lost one of their last seven games, but they're drawing too many games.
Their magnificent victory away to Liverpool last week took them off the bottom of the table, and they're only one point from safety now. They have to improve at home if they are going to stay up, as they have only won once and scored 12 goals in 15 games.
Victor Moses might not be a bad fantasy bet once he is passed fit, as he continues to be the player most likely to save Wigan.
Stoke have drawn with City and Spurs in their last two games, but they're still struggling to score goals. Only Wigan have scored less goals than them, and they have only 10 goals away from home. A win could seem them move within touching distance of a Europa League spot for next season.
There are no Stoke players currently setting the fantasy world alight, but Ryan Shawcross is not a bad bet at the moment unless you're an Arsenal fan.
I can see this game ending in a low scoring draw.
Prediction: Wigan 1-1 Stoke
Wolverhampton Wanderers vs. Bolton Wanderers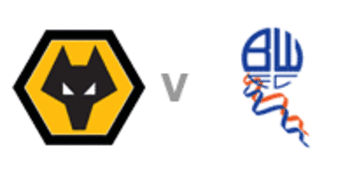 Saturday, March 31, 3 pm, BST
Wolves are rock bottom of the table, and they have only won once in their last 16 games. They have lost their last four games in a row and looked very poor in the process too. If they don't change their fortunes very soon they will be relegated well before the season ends.
I can't see any Wolves players that would be worth buying for any fantasy manager.
Bolton did very well to beat Blackburn last week after all the drama that has surrounded the club. With Fabrice Muamba slowly recovering, things are returning to normal, and Bolton can continue their fight against relegation.
They have beaten two of the other strugglers in their last two games, and they have a chance to beat another one in this game.
Ryo Miyaichi still looks like the player most likely to inspire Bolton to stay up.
I think Bolton can get a win in a game that can only be described as a relegation six-pointer.
Prediction: Wolves 1-2 Bolton

Newcastle United vs. Liverpool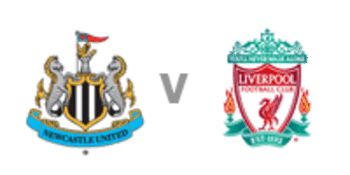 Sunday, April 1, 1:30 pm, BST
Newcastle have been quite impressive at home so far with only two defeats in 15 games. They're eight points ahead of Liverpool with eight games left, and a win in this game would almost assure they finish in the top six.
They were very impressive against West Brom last week, and they will feel they have little to fear from Liverpool.
Hatem Ben Arfa is in sparkling form at the moment, and Papiss Cisse is doing very well too.
Liverpool are playing very badly at the moment in the league with five defeats in their last six games. Their defensive strength seems to be fading, and they are still struggling to score goals. It's possible they will finish in the bottom half of the table if they don't turn things around very soon.
It's difficult to recommend any Liverpool players to fantasy managers at the moment.
Despite Liverpool's poor form at the moment I think they will manage to take a point off Newcastle.
Prediction: Newcastle 1-1 Liverpool
Tottenham Hotspur vs. Swansea City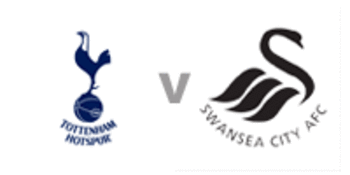 Sunday, April 1, 4 pm, BST
Spurs looked all set to finish in third in the Premier League only a few weeks ago, but now they are battling onto Arsenal's coat tails. They have only taken two points in their last five games despite reaching the semifinals of the FA Cup.
If they are to have any chance of catching Arsenal they need to start winning games, and they have to beat Swansea.
Gareth Bale and Benoit Assou-Ekotto are probably the best fantasy choices among the Spur's players.
Swansea's run of three wins and three clean sheets in a row came to an end at home to Everton last week, but they will look to start a new run immediately. They always try to play good football, and a trip to Spurs will be no different for them.
Michel Vorm, Scott Sinclair and Gylfi Sigurdsson are all excellent buys for fantasy mangers at a good price too.
I think Spurs will eventually get back to winning ways, but Swansea will make them work hard for it.
Prediction: Spurs 3-1 Swansea

Blackburn Rovers vs. Manchester United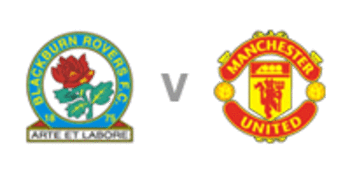 Monday, April 2, 8 pm, BST
Blackburn have climbed out of the bottom three, and a win in this game would probably mean they will more than likely stay up this season.
They won at Old Trafford earlier in the season, but it will be even tougher for them to beat the league leaders at home. Blackburn have lost nine home games so far, and only Wolves have lost more.
Yakubu is still the best fantasy player in the Blackburn ranks, but Junior Hoilett is doing all he can to help him.
United seem unstoppable at the moment, and they have won their last six Premier League games in a row. They have only lost one game away from home so far, and they have the best attack as well as the best defence on the road too.
A win in this game will bring them even closer to their goal of retaining the Premier League title.
Patrice Evra and Wayne Rooney seem to be the best fantasy choices among the United players at the moment, but Antonio Valencia and Ashley Young may not be bad buys either.
I think United will get the win they need, but Blackburn won't make it easy for them.
Prediction: Blackburn 2-3 Manchester United
That's it for today, but as usual feel free to tell me where I may have gone right or wrong as the case might be.
See you tomorrow.
Keep Reading