Premier League: Picking the Season's Best Starting XI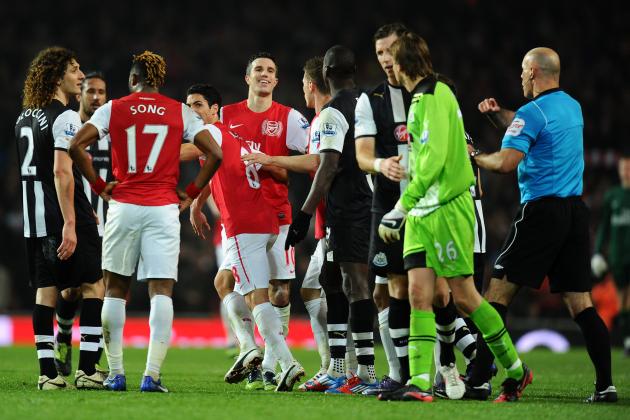 Mike Hewitt/Getty Images

Each season, we lay witness to a multitude of players who manage to become absolutely pivotal to their team's success. There are players, like Wayne Rooney, from whom we expect a phenomenal season every year. And then there are some who manage an unexpected breakthrough season.
This season has been no exception: we have witnessed a myriad of players who have managed to improve tremendously and provide stupendous performances on a consistent basis.
As the season draws to an emphatic end, we can safely pick the best and most lethal Starting XI.
So who makes the cut?
Robin Van Persie? Surely.
Yaya Toure? Maybe.
Fernando Torres? A Resounding No.
So without further ado, let us present you the Starting XI.
Begin Slideshow

»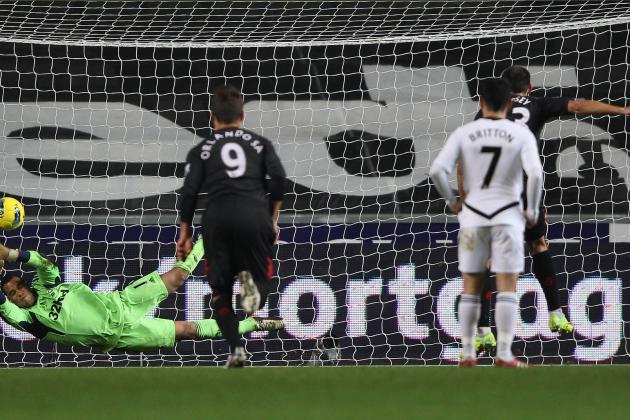 Michael Steele/Getty Images

No surprises here.
Michel Vorm has been, by a country mile, the best goalkeeper in the premier league.
His strongest attribute is that of shot saving—especially when it comes to penalties.
Swansea has, in total, a highly commendable 12 clean sheets this season already, a majority of which are because of Vorm's stupendous command.
He currently leads the stats in the Fantasy Premier League as well, outscoring illustrious keepers such as Joe Hart and Jose Pepe Reina.
Honorable Mentions:
Joe Hart
Tim Krul
Petr Cech
Clive Mason/Getty Images

Despite a slight dip in form, Jose Enrique represents perhaps the most astute dealing carried out by Kenny Dalglish this past summer.
Less than a full season at Liverpool, and Jose Enrique has already established himself as one of the best left backs in the premier league.
He combines defensive solidity with marauding forward-runs, and he has become an integral part of the Liverpool team. His dribbling skills are fantastic and he provides a great outlet down the left-hand flank.
Comparisons have already been drawn between him and the likes of Patrice Evra and Ashley Cole.
Honorable Mentions:
Ashley Cole
Benoit Assou-Ekotto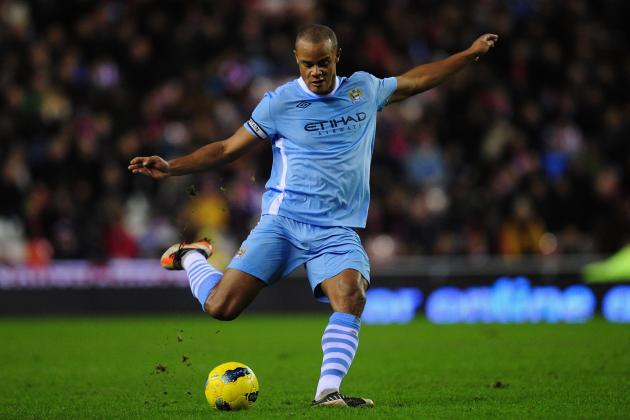 Stu Forster/Getty Images

No surprises here either.
Vincent Kompany is perhaps the most integral player to Manchester City. Whenever he is not present, goals seem to leak into City's goal.
The crucial defeat against Swansea City occurred when Kompany was not in the pitch.
The Belgian has pin-point precision tackling, superb passing skills and is also quite handy during set-pieces.
Honorable Mentions:
Thomas Vermaelan
Daniel Agger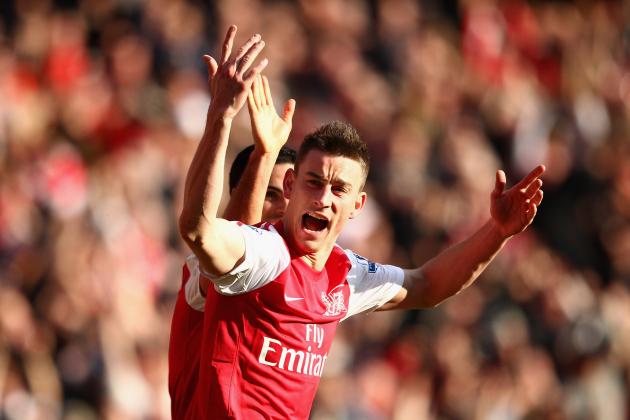 Clive Mason/Getty Images

Once a sight to be detested on the Arsenal roster sheet, a defender who even the Gooners shunned so vehemently, Laurent Koscielny has proved all his critics wrong.
Nowadays, he signifies a sense of calm at the heart of defense. Rarely does he make a mistake; his ball interception and tackling have improved tremendously.
Furthermore, he provides an aerial target in set pieces.
Honorable Mentions:
Martin Skrtel
Jonny Evans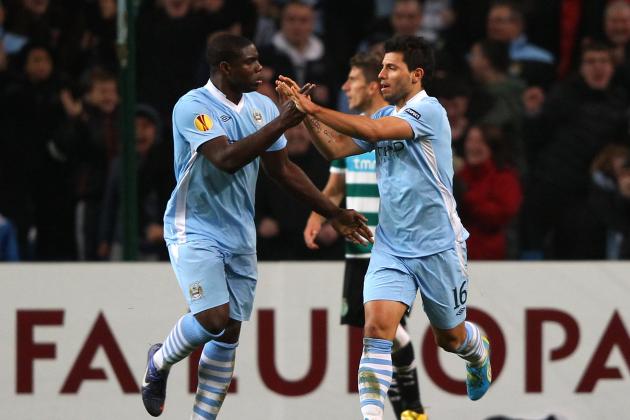 Alex Livesey/Getty Images

It is an enigma as to why Micah Richards does not get selected for internationals.
He is a great player who is great at defensive duties but can also make exquisite runs.
Too many times this season, we've witnessed Richards terrorize opposition defenses; he has a goal and five assists already in the Premier League.
Honorable Mentions:
Glen Johnson
Kyle Walker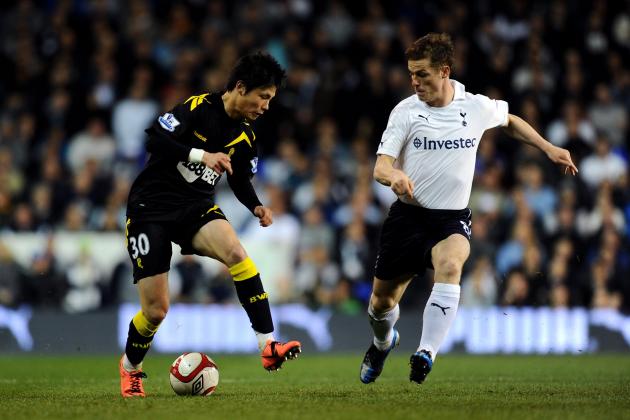 Mike Hewitt/Getty Images

Scott Parker is to Tottenham Hotspur as Claude Makalele was to Chelsea—under-appreciated by others, but definitely the most integral part of the squad.
If you follow the matches of Tottenham, you will realize one thing—the level of praise bestowed upon one Scott Parker.
Every commentator and sports analyst knows this: Scott Parker is the backbone of the Spurs squad.
Ever since he signed from West Ham for a diminutive sum of £5 million, he has been instrumental in the great run of form enjoyed by Tottenham.
Scott Parker provides a sort of world-class resilience to the Spurs squad and could be the key man against the heavyweights.
He is great at destroying play and setting his teammates for a swift opposition.
Honorable Mentions:
Yaya Toure
Alex Song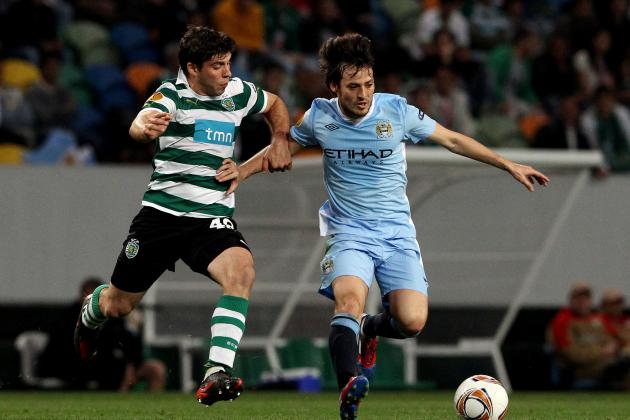 Scott Heavey/Getty Images

How Spain produces such charismatic midfielders, I will never know.
From Xavi and Iniesta to Cesc Fabregas, and now the likes of Juan Mata and David Silva.
In David Silva, Manchester City have perhaps the best playmaker in the EPL. He has led City to countless wins by dictating the style of play and has scored a plethora of assists and also a handful of goals.
He has a great ability to create space which renders him almost unstoppable, and—despite his size—has succeeded quite well in the Premier League.
After having a difficult time settling in to the pace of the premier league, Silva has adapted superbly well and has been a talismanic figure at Manchester City, proving instrumental in City's rapid rise to success.
Honorable Mentions:
Gareth Bale
Scott Sinclair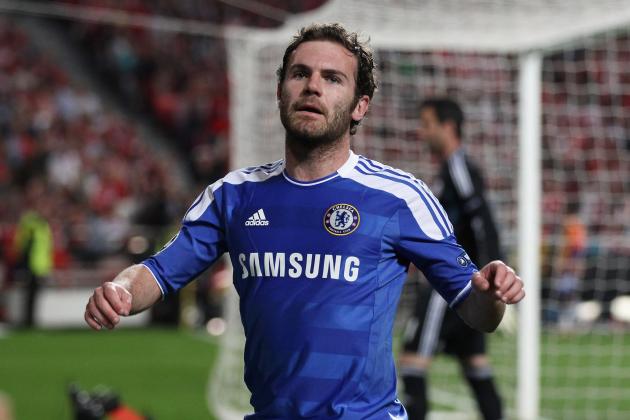 Clive Rose/Getty Images

Juan Mata has, this season, essentially breathed new life into a decaying Chelsea side.
Mata is the channel through which Chelsea have built up their attack, and he has adapted to the pace of the Premier League quite well despite his diminutive figure.
His link up play with others has been particularly impressive, and he will be the stalwart in Chelsea's lineup for years to come.
Honorable Mentions:
Stephane Sessegnon
Luka Modric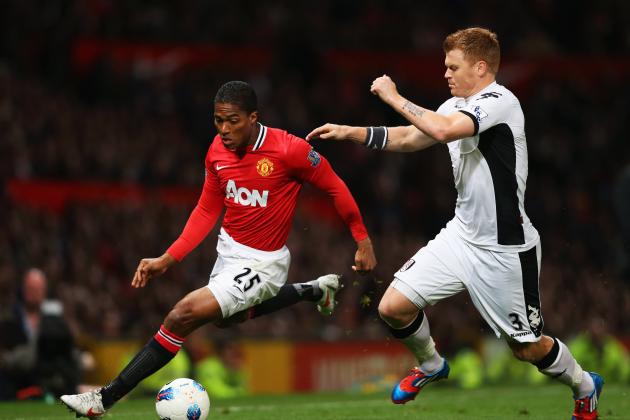 Alex Livesey/Getty Images

United play a completely different ballgame when Antonio Valencia is in the park.
His positioning ability in the right flank combined with his tricks and pace enable United to attack effectively from the right. His crossing and passing are pin-point, and his marauding runs are a spectacle to behold.
Antonio Valencia is also perhaps the best right winger in the Premier League currently.
He can deputize at right-back when needed, especially given the host of injury problems that United have accumulated.
He has been a constant threat from the right flank.
The number of key passes he makes in a game are phenomenal. In 15 appearances in the Premier League, Valencia has provided an overwhelming 11 assists and has also scored three goals.
He also frees up the right-back, where left backs are too busy concentrating on him that United's right-backs like Rafael are allowed to make effective passes into the center.
Honorable Mentions:
Nathan Dyer
Ramires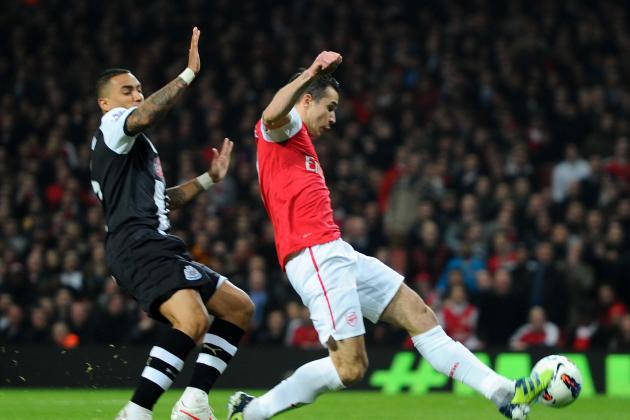 Mike Hewitt/Getty Images

26 goals and nine assists in 29 games. Need I add more?
Honorable Mentions:
Demba Ba
Sergio Äguero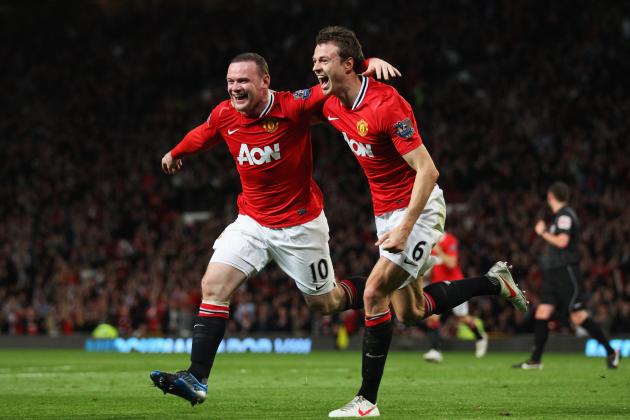 Alex Livesey/Getty Images

Wayne Rooney has had another phenomenal season to his name.
In 24 games, he has scored 21 goals and registered four assists. He is second only behind Robin van Persie in terms of total goals scored.
He started the season out in exceptional form, but he experienced a little dip.
However, a four-goal thrashing of Wolverhampton in December, in which he scored two goals, has seen him experience an extraordinary run of form again.
Honorable Mentions:
Grant Holt
Yakubu
What do you think of the line up? Please leave your opinions.
Follow me on Twitter: @BrenGoetze