Houston Astros: Six Reasons They'll Be Helped by Move to the American League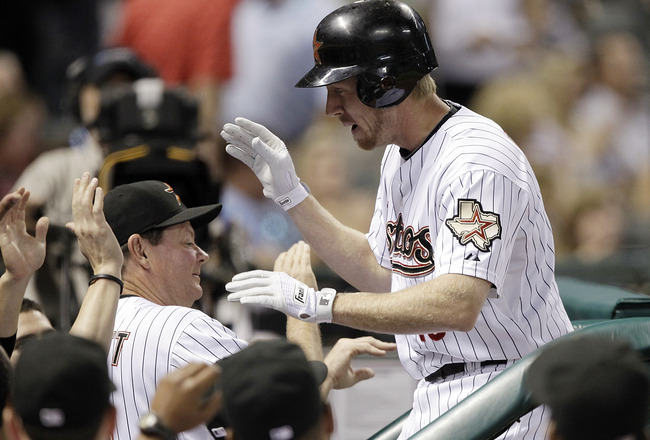 Bob Levey/Getty Images
As most people already know, this is the last season in the National League for the Houston Astros. Next year, the team will be competing in the AL West, as MLB tries to even the leagues with 15 teams in each.
Now, the majority of fans are not happy with the move; even players have voiced their displeasure, like Lance Berkman. While my immediate reaction was disgust like most; however, after taking a harder look at the move, I think it should benefit Houston in the long run.
Texas Rivalry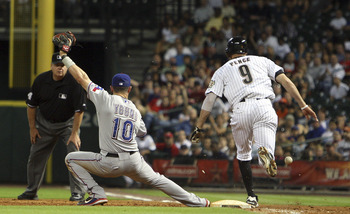 Bob Levey/Getty Images
The Astros do lose the rivalry with the Cubs and Cardinals, but they gain a rivalry that over time could be better than those two. They will now have an opportunity to play the Texas Rangers regularly in a battle for the state of Texas.
The fact that Texas has now taken the "big brother" title from Houston should add some fire to the rivalry.
Designated Hitter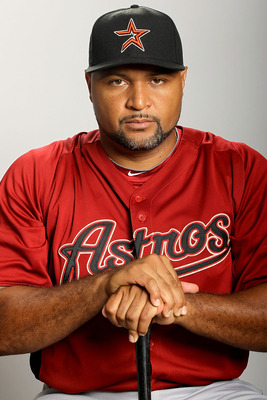 Matthew Stockman/Getty Images
The Astros could of used this move a few years ago when they could have plugged Carlos Lee in the DH spot. Lee is a free agent after this season, but I could see him coming back next year to play the DH spot for Houston.
This move also helps them in the long run because the team's top prospect, Jonathan Singleton, has suspect defense ability and could be a great DH for the team.
Increased Playoff Chances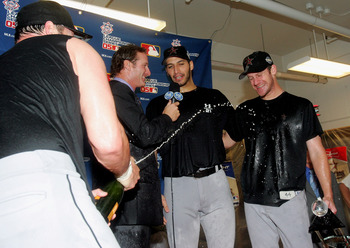 Ronald Martinez/Getty Images
The Astros have not made the playoffs since 2005, and some will argue the Astros' chance of making a World Series is less. This is because they will have to compete with the likes of the Yankees, Angels and Red Sox.
Their playoff chances actually increase with this move. They will now be competing with four teams for a division title, instead of five. MLB will also be adding one wild-card spot per league, which should increase teams' playoffs chances.
Yankees and Red Sox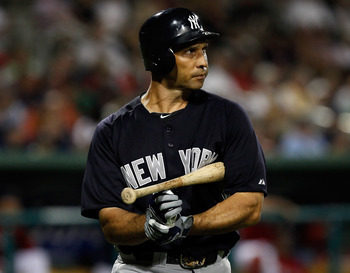 J. Meric/Getty Images
Most fans will agree that ESPN and nationally televised baseball games have an east coast bias, mainly towards the Yankees and Red Sox. This can mean potentially an increase in nationally televised games.
Financially, this is a good move because Minute Maid Park has sold out when these teams have come to town, and there is no reason it should change in future years.
Play the Oakland A's Regularly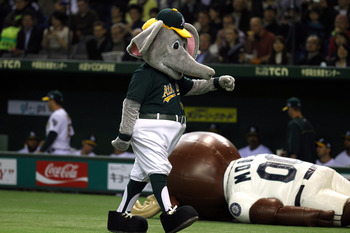 Koji Watanabe/Getty Images
The Oakland A's are not the same team that was regularly making the playoffs in the mid-2000s. Their lineup is weak, and their rotation is worse. This should definitely help the Astros' record going forward, and off-set the fact that they will be playing powerhouses like the Rangers and Angels.
Brings New Teams to Minute Maid Park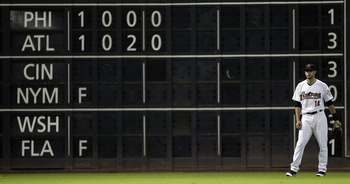 Bob Levey/Getty Images
This move should revitalize the fan base a bit with new top-tier players coming to Minute Maid Park. Unfortunately, fans know Albert Pujols too well, and the team can't get away from him. Fans will also get to see players like Felix Hernandez, Justin Verlander and Evan Longoria perform live.
Keep Reading

Houston Astros: Like this team?