Manchester United Transfers: 10 Players Who Fit the Alex Ferguson Mold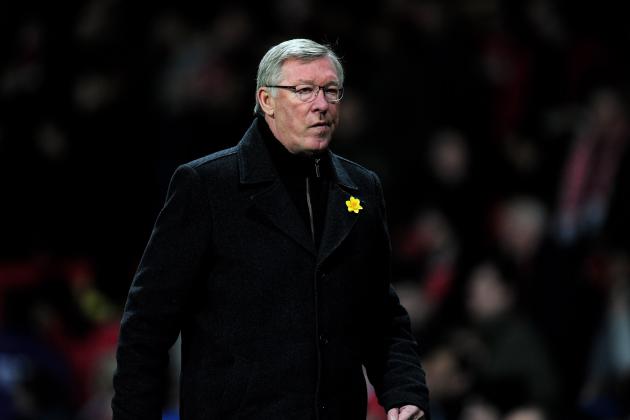 Jamie McDonald/Getty Images

Manchester United need some serious reinforcements if they intend to compete in Europe this summer.
Despite having a phenomenal squad, a few marquee signings are a must if they wish to challenge the hegemony of perennial heavyweight Barcelona.
The midfield area in particular needs some bolstering, primarily in the area of attacking central midfielder. With Patrice Evra and Rio Ferdinand waning in form, a solid defensive purchase would also add depth to the defensive lineup.
Here are 10 players who fit Sir Alex Ferguson's mold that he could target.
Begin Slideshow

»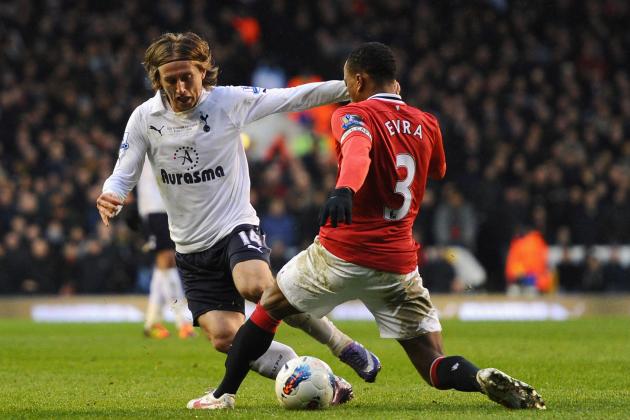 Mike Hewitt/Getty Images

Tottenham Hotspur are having a pretty awful run of form currently; they are five games without a win in the Premier League. Out of these five, they have lost three.
If Tottenham manage to slip further, and Chelsea manage to close in and take hold of the lucrative Champions League spot, the Spurs dressing room will be in disarray.
In such a scenario, it would be an opportune moment to bid for Luka Modric, the dynamic Croatian midfielder.
Modric is at the prime of his career and would fit in perfectly with the United squad, settling in where Paul Scholes used to/still plays. If United manage to get hold of Modric, he would certainly add a level of panache that has gone missing from the United midfield.
However, if Tottenham manage to regain some form and extend the rift, they will hold on to one of their star players at all costs.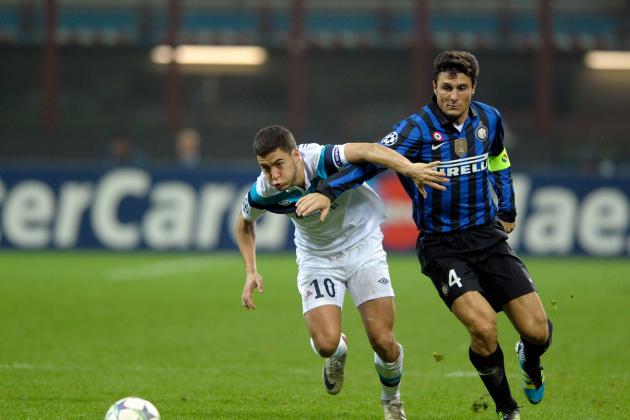 Claudio Villa/Getty Images

Eden Hazard is young, aggressive and with phenomenal talent.
His passing and dribbling skills are world class. This season alone, he has amassed 13 goals and 11 assists from 26 appearances in Ligue 1.
No wonder he has attracted such a huge number of suitors, from Real Madrid to Tottenham.
He is only 21 years old, and he would align perfectly with Sir Alex's philosophy of developing young players.
He could be deployed as either a creative midfielder or a winger and provide that extra level of attacking threat which United sometimes lack. He could fill in the hole behind the strikers, and when Nani or Ashley Young are inconsistent, he could be operated on the left flank.
Purchasing such a young, finished product would do wonders for the United team.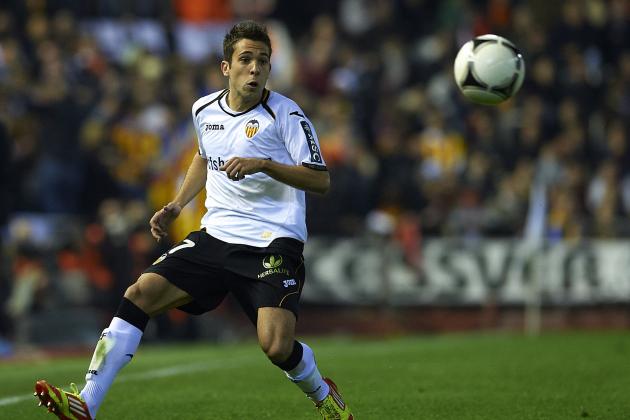 Manuel Queimadelos Alonso/Getty Images

Jordi Alba has been in superb form for Valencia as a left-back.
He would be a world-class replacement for the aging Evra, and Manchester United have been keen on signing him. He contributes well in attack and matches it with defensive solidity of the highest degree.
However, given the fact that Alba himself has reiterated time and again the improbability of his move to United, it would be difficult to get hold of him.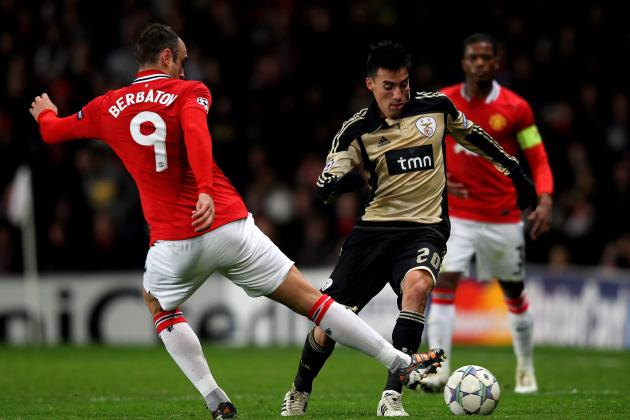 Alex Livesey/Getty Images

Nicolás Gaitán was simply phenomenal in the first leg of the Champions League quarterfinal match against Chelsea. He made incredible runs, put in incisive passes and won a host of free kicks.
That has pretty much been his story ever since he arrived to Benfica.
He was brought in by Benfica to fill the void left by the departure of Angel Di Maria to Real Madrid. This alone speaks volumes about his talent.
He had a dazzling debut campaign, and he was named the Portuguese League Breakthrough Player of the Year.
This season, he has the most assists in the UEFA Champions League, having registered five.
He is a versatile midfield player, capable of operating in all positions and would make a suitable addition to Ferguson's squad.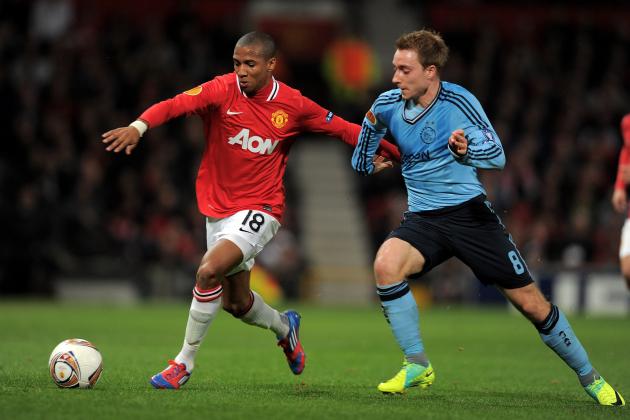 Michael Regan/Getty Images

Christian Eriksen is only 20 and has phenomenal technical abilities.
Recognized as being on par with phenomenal talents such as Mario Götze and Juan Mata, he would certainly be a fantastic addition to United.
He was also bestowed with the Dutch Football Talent of the Year award for 2011 by none other than the legendary Johann Cruyff.
Hailed as the new "Michel Laudrup," Christian Eriksen would fit Ferguson's mold beautifully.
Angel Martinez/Getty Images

It's been a sad turn of events for Nuri Sahin.
He was one of the most enjoyable players to watch in the Bundesliga and clearly one of the best talents.
However, a move to Real Madrid has seen him being resigned to the bench. So far, he has only featured twice in La Liga, and only as a substitute.
Madrid might also be keen on offloading him if the right offer comes along, and this is when United need to swoop in.
He would be an incredible asset for United. He can occupy a deeper role in midfield and spread passes around with precision, and he is also very effective in taking set-pieces.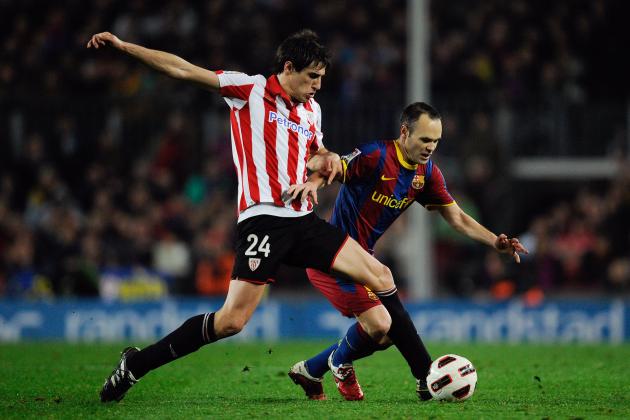 David Ramos/Getty Images

An ever-versatile player, Javi Martinez would be a perfect addition to the United roster.
He is solid in defense and even better in midfield. He can intercept, hold and pass the ball effectively.
I would suggest operating him as a defensive midfielder from where he can distribute the ball with precision.
However, with Rio Ferdinand waning in form, United's center-back problems will be ever present, and Martinez could also be utilized there.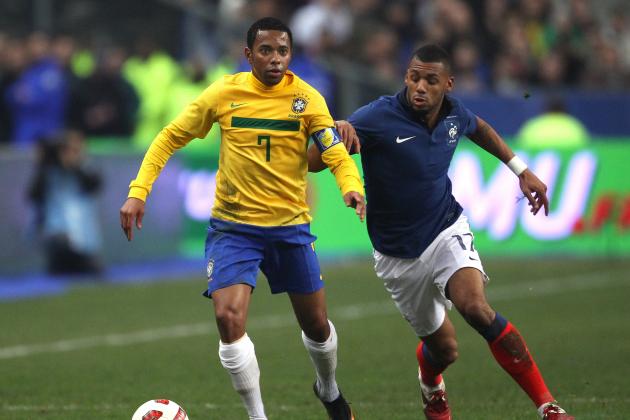 Alex Livesey/Getty Images

One off season, and people have already started dishing Yann M'Vila.
However, he has much time and potential to develop.
He operates as a defensive midfielder with excellent defensive abilities, impressive physical abilities, and he can pick out passes with relative ease.
It would be a perfect time for United to bid for the player, as his stock has gone down considerably.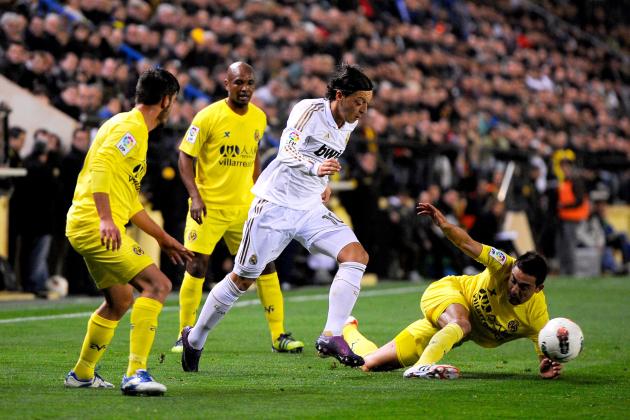 David Ramos/Getty Images

Bruno would be another feasible option for Sir Alex Ferguson to go after who would gel well with the team.
For Villarreal, Bruno has been nothing short of sensational and has drawn plaudits from all around. The defensive midfielder has already been compared to phenoms like Xabi Alonso.
Given the fact that Villarreal are struggling quite a bit in the league, getting hold of Bruno would be easier.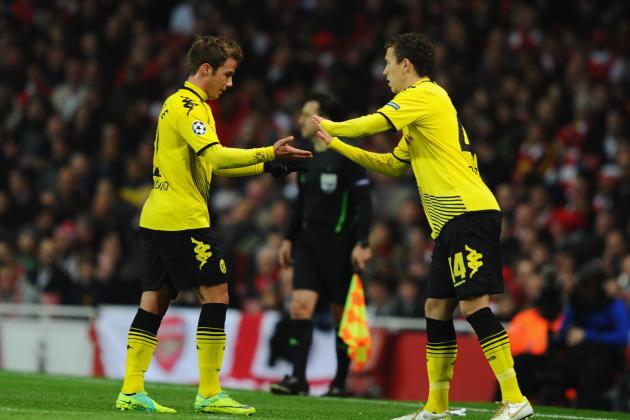 Mike Hewitt/Getty Images

It's true that Mario Götze (no relation to Bren Gotze) has signed a contract keeping him at Borussia Dortmund until 2016.
But we can dream, can't we?
Young, dynamic and creative. He would align perfectly with Sir Alex Ferguson's vision of developing young players and also having world-class players at his disposal.
Perhaps, it could be Dortmund's tactics (which I doubt) to extend his contract and therefore inflate his transfer fee, as he has attracted a fair number of suitors.
Follow me on Twitter: @BrenGoetze