LSU Football Recruiting: Power Ranking the Last 5 Recruiting Seasons
J. Meric/Getty Images

"If you come to LSU, you will have the chance to play against the best competition in the nation and compete for a National Championship."
That sounds like a pretty good speech to lure in a top-notch recruit to your respected school. And to be honest, that is probably pretty close to what LSU head coach Les Miles has said to recruits over the past five years.
The Tigers have been one of the top programs in all of college football throughout the past five years, and with that has come a ton of success on the national recruiting stage.
But how do these classes stack up against one another?
Let's break this down and rank the last five recruiting seasons for the LSU Tigers.
Bleacher Report Style!
Begin Slideshow

»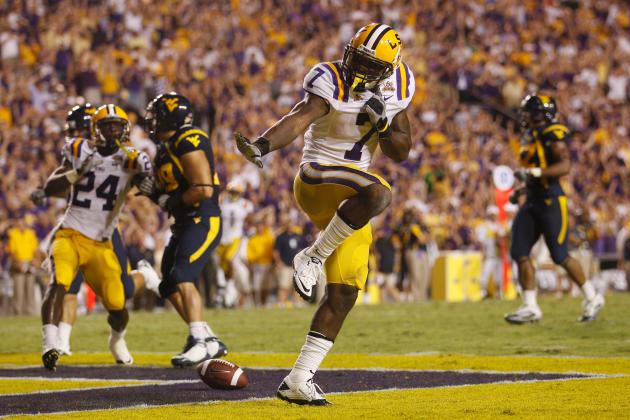 Chris Graythen/Getty Images

Patrick Peterson was the gem of this class, but after that, this class wasn't as explosive as many have been as of late.
Peterson was the No. 1-ranked defensive back in the country, so getting him to stay in state and commit to the Tigers was a huge victory for Les Miles and the LSU coaching staff.
Chauncey Aghayere was the next top recruit in this class, and he just didn't quit pan out as many would have hoped.
Chris Tolliver was a ESPNU Top 150 player and the top-rated offensive player in this class, but unfortunately, ongoing concussions ended his college football career before it ever really got going.
This was a top-15 class on National Signing Day that just never really panned out the way many were hoping for.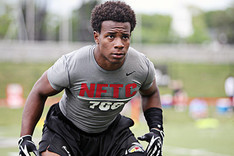 Of course, it is too early to tell how good this recruiting class is going to be, but according to the national media and star-rankings given out by ESPN and Rivals.com, this could be the lowest-ranked LSU class over the past five years.
Personally, with high 4-star recruits Kwon Alexander and Vadal Alexander on board, I just don't see this being a bad class in any way, shape or form.
Kwon Alexander is one of the top rated linebackers in the nation, and Vadal Alexander is a beast that should fight for playing time right off the bat.
Of course I could be wrong here, but I think this class has the potential to turn out much better than its ranking.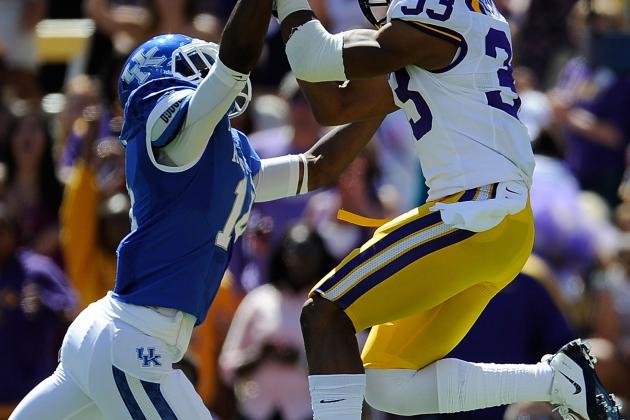 Stacy Revere/Getty Images

It is still a little too early to say how this class is going to play out in Baton Rouge, but the Tigers did get some surprises from this group that they weren't exactly expecting right away.
For starters, wide receiver Odell Beckham Jr. was fantastic in his freshman campaign, despite receiving a 3-star ranking by ESPNU and considered an average addition. Don't be surprised if Beckham asserts himself as the No. 1 receiver on this LSU team next season with the departure of Rueben Randle to the NFL Draft.
The two gems in this class were defensive tackle Anthony Johnson and offensive tackle La'El Collins, both of whom are expected to fill starting voids in 2012 and make a big impact on the football field.
Jarvis Landry and Kenny Hilliard, who were both highly touted players in this class, showed signs of greatness in their freshman seasons. Look for both of them to take on bigger roles in 2012 as well.
This class has the potential to be special—it just lneeds a little time to develop.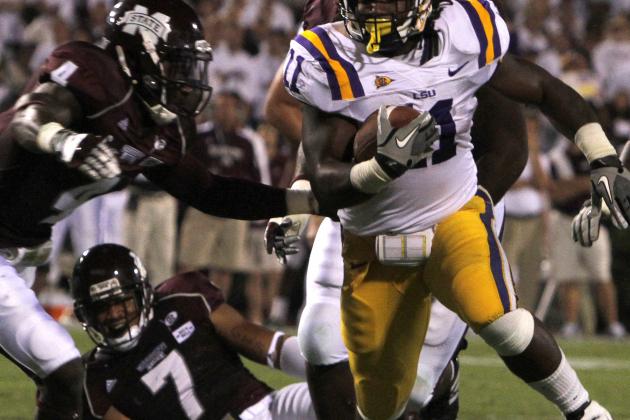 Butch Dill/Getty Images

A highly touted running back from the state of Ohio disses the Buckeyes and heads south to play for LSU......
It might not sound realistic, but that is exactly what happened with Spencer Ware, a 5-star running back prospect from Cincinnati, OH who chose to side with Les Miles and the Tigers.
Ware was the gem of this class, but it was a small-name in-state product who fell under the radar and now turned out to be the best player in this 2010 class. Tyrann Mathieu was a 3-star recruit who didn't receive a scholarship from LSU until later on in the recruiting process.
Now, two years later, all Mathieu did was turn himself into the most electric player in college football and a Heisman finalist in just his sophomore season.
The scary part about this class is that it still has room to grow.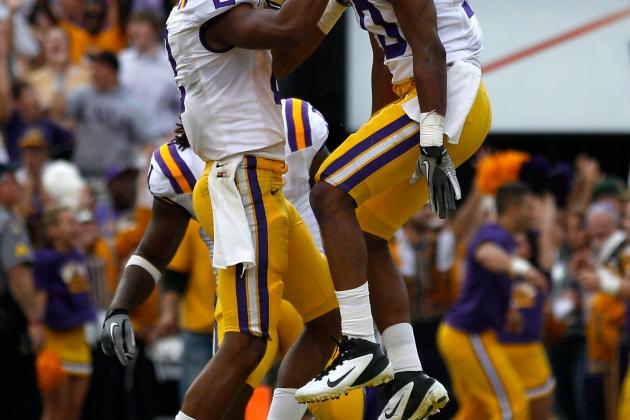 Chris Graythen/Getty Images

This 2009 recruiting class was not only the best class of the past five years, but it was arguably the best class in LSU's storied football history.
Les Miles brought in 25 recruits in this class, and an eye-popping 10 of them were ranked in ESPNU's Top 150.
According to another popular recruiting site, Rivals.com, a total of 15 of the 25 recruits received a 4- or 5-star rating. Russell Shepard, Rueben Randle and Craig Loston were all 5-star recruits, and all three were ranked as the No. 1 player at their respected position.
Of these 25 recruits, three are expected to be taken in the first two rounds of this April's NFL draft, and eight more of them are expected to start for the Tigers in the upcoming 2012 college football season.
Just one more idea about how good this class was—one of the lone 3-star recruits in this class was a player by the name of Morris Claiborne, who was honored as the best defensive back in college football last season and is expected to be a top-five pick in this year's NFL draft.
No question here, 2009 was the best recruiting class in the Les Miles era.
Make no mistake about it