NBA: 5 Sacramento Kings Who Must Be Replaced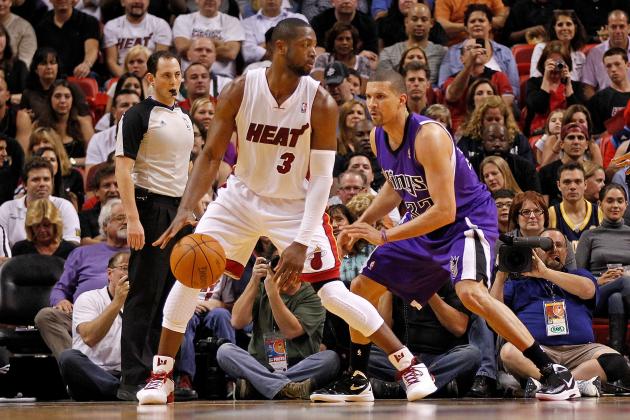 Mike Ehrmann/Getty Images

When an NBA team is under .500 and doomed for the draft lottery, it usually means that there are players that need to be replaced.
The Sacramento Kings have quite a few players that must be replaced.
Patience is a virtue when an NBA team is in the rebuilding process. But when the process doesn't go as it was planned, general managers need to recognize which players to keep and which ones to move on from.
The Kings have done a poor job of building a team that can flourish and play well together. There are too many ball stoppers and lazy defenders for the Kings to be consistently competitive. President of Basketball Operations Geoff Petrie needs to cut dead weight and move on with only the players that can help the franchise in the future.
Obviously, that is easier said than done.
Here are five Kings who must be replaced:
Begin Slideshow

»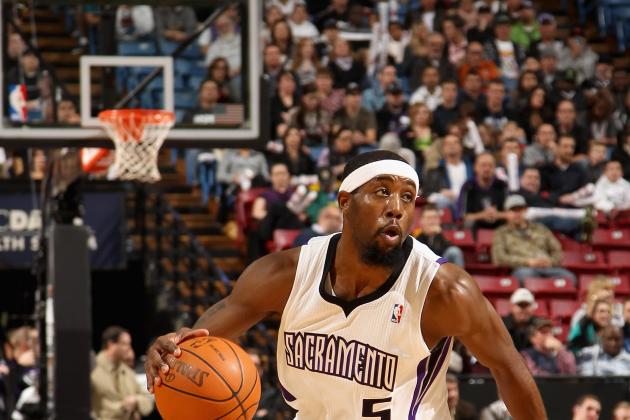 Ezra Shaw/Getty Images

John Salmons' first stint with the Kings was rather productive. The Kings went on to trade him, along with Brad Miller, to the Chicago Bulls for four players that are no longer with the team.
In the offseason, Salmons was brought back to Sacramento in a trade that enabled the Kings to draft college star Jimmer Fredette.
The Salmons of 2012 is an unrecognizable player from the Salmons of 2006-09. His lowly performance may reflect his feelings towards playing for a rebuilding NBA team in the second half of his career.
Salmons' scoring average is in the toilet. He has struggled to get to the free-throw line all season. When he does, he's only shooting 64 percent—a career low. Salmons also had a reputation as a good three-pointer shooter. Not this season. Salmons is shooting 29 percent from behind the arc.
Salmons is an obvious choice for the amnesty clause. He's not an unrestricted free agent until 2015. He's currently the Kings' highest paid player, with an average salary of $7.8 million.
The Kings can't afford to pay a player like Salmons that kind of money. Not when they are rebuilding, and he's not producing.
Ezra Shaw/Getty Images

One of the more questionable moves by Petrie in the last few years (and there are a lot of them) was bidding on Travis Outlaw's amnesty contract.
Before the start of the season, the Kings bid $3 million on Outlaw and assumed the next four years of his contract.
Why?
Only Petrie knows. Maybe he was hoping that Outlaw could resurrect his career in Sacramento.
He hasn't.
In fact, Outlaw rarely sees the court. He was a good role player for the Portland Trailblazers, but that was two years ago. Now he's the type player that gets amnestied one year after signing a big contract.
It will be hard to move Outlaw. The Kings just need to do their best to try.
Ezra Shaw/Getty Images

Donte Greene isn't a bad player by any means. He's just nothing special.
Greene has been with the Kings since 2008 when they acquired him in a trade that sent Ron Artest (now Metta World Peace) to the Houston Rockets. During his tenure with the Kings, Greene has had some great moments. He's had some big dunks and has been great in the Sacramento community.
The Kings should move Greene because his future in Sacramento is limited. He's never been able to consistently play big minutes or make a consistent impact. He would be better served on a contender, where he could come into a game and be a spark off the bench.
There's nothing wrong with Greene as a player. He just doesn't have a future in Sacramento.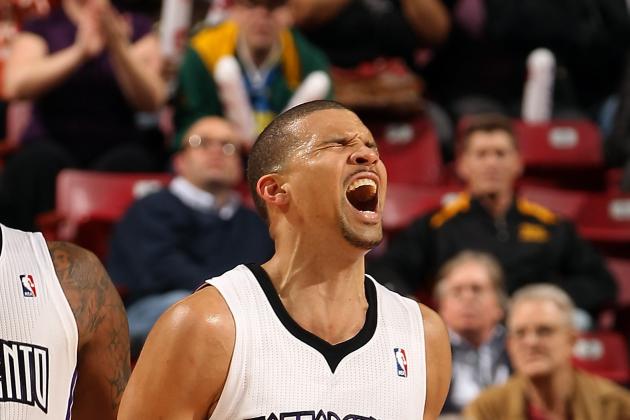 Ezra Shaw/Getty Images

The longest tenured Kings player, Francisco Garcia, has been a solid role player throughout his career. He's never been able to develop into anything more than that.
Garcia's production has dropped the last few years. Considering his impact, he's highly overpaid, making $5.8 million this season. Like Greene, Garcia's future in Sacramento is limited. You know what you're getting with Garcia—a veteran guard off the bench that can make a spot up jumper.
The Kings don't need that right now. Especially at that price.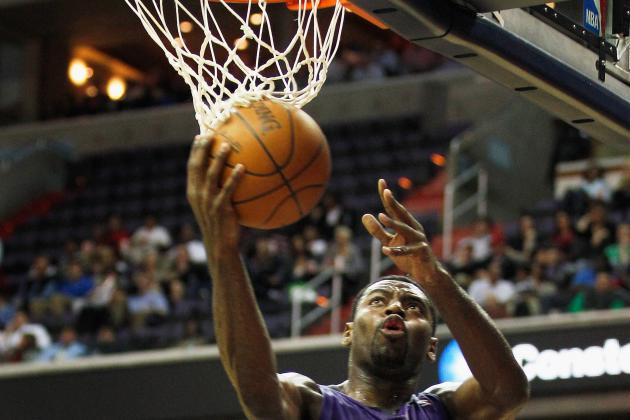 Rob Carr/Getty Images

The future of the Kings looked bright after Tyreke Evans won the Rookie of the Year Award.
Fast-forward to this season, two years after Evans rookie season, and there's not much separating him from Corey Maggette—a scoring guard/small forward that doesn't pass or shoot efficiently.
Evans has a tendency of disrupting the offense because he can be a black hole. How many times have you seen Evans try and force his way into a crowd of three defenders and lose the ball? Too often.
It's sad that Evans' career hasn't blossomed after a historic rookie season. Evans' failures can't all be pinned to him. When a former Rookie of the Year fails to pan out, it's not just the player's fault. It's the team's fault. Evans wasn't put in a situation where he could succeed. He needs a fresh environment.
The situation Evans was put in stunted his growth as a player. Now he's stunting the growth of the Kings' new franchise player, DeMarcus Cousins.