Cleveland Browns Humor 2012: 6 Items Found in a Young Steelers Fan's Lunchbox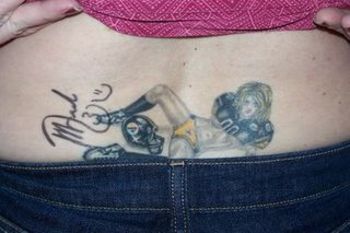 Steelers fans: the NFL's classiest.
"You know you're a Steelers fan when you let your 12-year-old daughter smoke at the dinner table...in front of her kids."- a northeast Ohio blessing

We know them all too well. Whether you're stuck in Chicago, New York or Houston, in whatever corner of the country you land, even in God's country—Ohio itself, there they are.

Towel waving, chromosomally-challenged, moustache-sporting Pittsburgh Steelers fans. They've migrated from their caves in Appalachia—going forth and multiplying to the detriment of sports bars from Seattle to Miami.

Ask anyone alive before 1971, and they'll inform you they never made acquaintance with a Steelers fan in the first 40 years of the franchise's history. That's because the Steelers appeared just one time in their first 40 years of history in the playoffs and if you've ever been to a Pirates game, you know full-well that's how Pittsburgh rolls.

Simultaneous to Red Sox fans managing to surpass Yankee fans in the 2000s as their sport's most detestable, Steelers fans amazingly overtook Dallas Cowboy fans to achieve a similarly ubiquitous reaction of revulsion across the United States.

Victims of their own success, enthusiasm and quite frankly their persistent troglodytism, Roethlisberger-jersey-donning Steeler fans almost learned to count to seven in 2010-11 when the Green Bay Packers—the franchise myopic Steeler fans portend as their equal in terms of prestige—outlasted Pittsburgh in Super Bowl XLV.

It also doesn't help that Steeler fans are perhaps the NFL's best-traveled. Then again, if your house was on wheels, wouldn't you follow your team everywhere?

So what makes this one-of-a-kind NFL fanbase what it is? Ask any Steeler fan outside of western Pennsylvania how they got that way: they'll hand you your Big Mac, Diet Coke and large fries and invariably respond, "Moy marm wuz a Stillers fan."

Upon close physical examination of a sampling of Steelers fans, one finds it difficult to disagree with the theory that Steelers-fandom afflicts through hereditary patterns, but particularly throughout the development stages. Simply put: it's nature and nurture, when it comes to the black and gold disease.

Which begs the question: what are they feeding their kids out in Steeler country?

You can follow me on Twitter: @StepanekButton
Appetizer: Slim Jim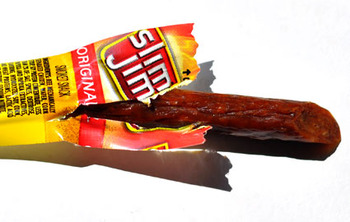 Snap into six Sooper Bawls, stoopid ___________ fan!
When you do most of your grocery shopping at a truck stop, providing key nutrients like protein and vitamins can be a Steeler-mom's biggest challenge. That's why the craftiest caretakers pack their little Cleatus a Slim Jim to give him the protein he needs to pick up those heavy garbage cans when he grows up.

At $5 for a pack of 10, Slim Jims are a no-brainer for pink-Hines-Ward-jersey-wearing Moms who really care about their child's diet.

Tip: If you can steal some of the individual packets of Ranch dressing from the Hometown Buffet, they're a delicious dipping sauce for your young Yin'zer!
Drink: Iron City Tallboy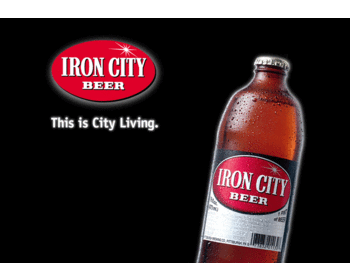 Falsest. Advertising. Ever.
Four phrases never to escape a Steeler fan's lips: "She's too young for a thong," "he's too young for a beer," "no, not the elastic waistband," and "so, I was at my dentist..."

What kind of middle schooler can focus on social studies or have fun at recess without a little buzz on?

Besides, he'll either have to get a job when he drops out next year, or he'll be in 7th grade until he's 23 anyway—Spanish is tough!—let the little tyke live a little.

Additionally, how it would embarrass young Cyndi, were she the only girl at her table with only one brown bag!

Tip: for birthdays and special occasions, nips of Old Grand-Dad Bourbon cost only a dollar!
Entrée: Leftover Fast Food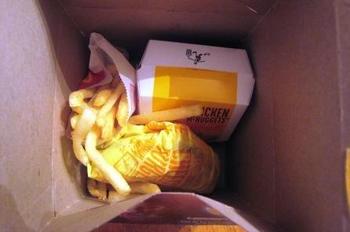 It's not a meal: it's an investment.
Why pay another $3.00 for your kid to eat at school when you can make them twice as happy with the dollar menu?

This is really a secret only the "cool," moms know. When you take your family out for a nice dinner on Sunday at Long John Silvers, you just get a few extra fish sticks and wrap them up.

We mentioned HomeTown Buffet earlier, and economically speaking it's probably the best establishment in terms of bang-for-your-buck if you bring a big enough purse, or have enough room in the shopping cart you push all your belongings around in.

But HomeTown Buffet just lacks the instant label appeal of McDonalds or Arby's—sure to make your little one's classmates green with envy.
Post-Entrée Indulgence: Skoal Mint Snus
Mint: so your 9th-grader's breath smells nice for his son's mother.
If you don't start 'em young, they'll just end up making the same faux-paux you did as a freshman western-Pennsylvania high school cheerleader: enjoying a nice chew on the way home from a road game, you spat. Just once—but it was enough to lose your squad's respect for a lifetime.

You don't want your little one suffering the lifetime of shame that comes with handling your dip like a Browns fan.

Skoal recently implemented mass-production of tobacco in small pouches, which makes it a far cleaner and more convenient treat to pack in your little one's James Harrison lunchbox.


Dessert: Cool Whip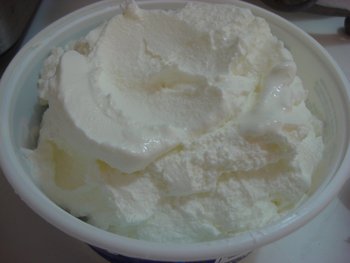 Kids just don't know how lucky they are these days...
Cheap and simple, cool whip will literally put the icing on the cake for your little 23-year-old, Bill-Cowher-homage-moustache-wearing eighth grader's lunch.

Importantly, you'll want to sternly remind your little one to return the container when they come home—as it coincidentally matches the rest of your good china.

Cool Whip also skimps on the calories, so no worries about the color of those stretch marks!
Sanitary Product: Terrible Towel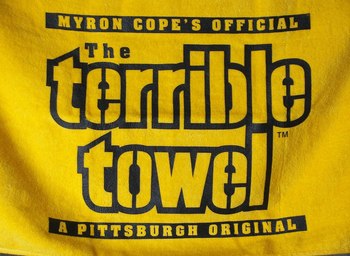 Yins goin' to da Stillers?
Because you literally cannot resist any opportunity to tote that little yellow piece of cloth capable of erasing the reality that you've been married three times and have the same in-laws, and your entire region speaks an unrecognizable dialect of English.

Even surrounded by other humans of the exact same mindset, without waving your Terrible Towel in the face of all around to see, thereby demonstrating the greatness of random strangers to which you accredit yourself, you run the risk of appearing less of a Steelers fan than someone else.

When you're like a Yankees fan without the sophistication or real life to fall back on, perpetually reminding yourself and all around you that you are a Steelers fan allows you to feel a sensation of superiority totally foreign to your coal-mining forefathers.

Now, if you could only learn to pronounce two vowels in a row...
Keep Reading

Cleveland Browns: Like this team?