Nebraska Football Recruiting: Power Ranking the Last 5 Recruiting Seasons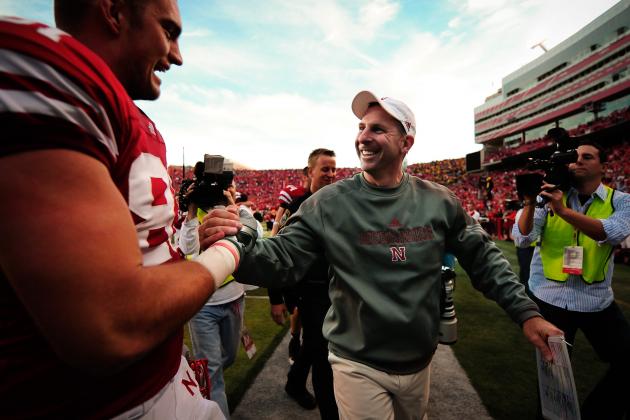 Eric Francis/Getty Images

Is Bo Pelini a good recruiter? The 2012 class marks Pelini's fifth, which gives us enough data to start drawing conclusions about Pelini's recruiting acumen. Although we have a much better idea of how well he did in previous years, we can still have at least some idea of how he's done from year to year.
So let's take a look at a power ranking of Nebraska's last five years' recruiting classes, from five to one.
Begin Slideshow

»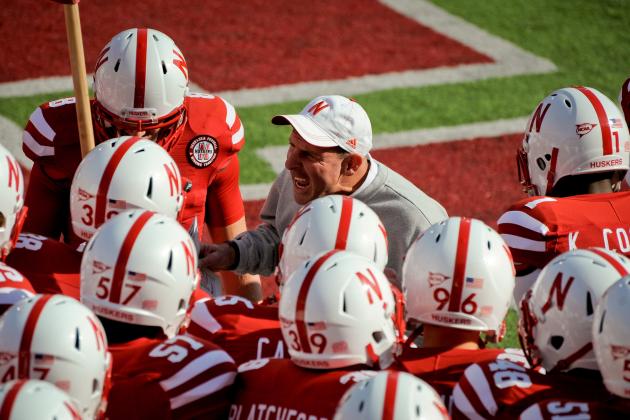 Eric Francis/Getty Images

Total class size: 17
Standout player: Mohammed Seisay
Stars: Too early to call
Contributors: Too early to call
Potential stars: Tommy Armstrong, Michael Rose, Jordan Westerkamp
Busts: Too early to call
Comment: Judging the class of 2012 is an exercise in pure speculation, although it seems clear that Seisay will have every opportunity to see the field immediately at cornerback. Westerkamp, of the potential stars listed, has the best chance to see the field early, although Armstrong carries the hope of Nebraska's future offense on his shoulders.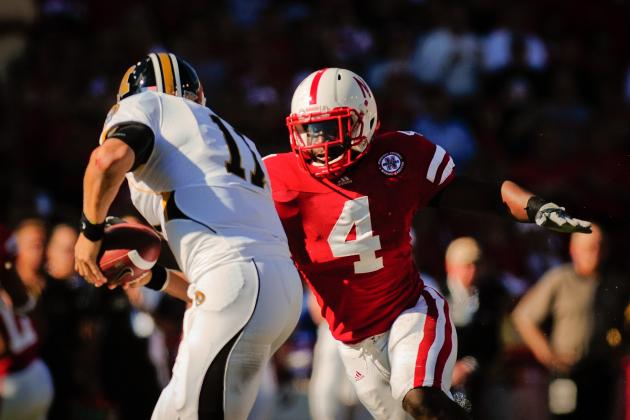 Eric Francis/Getty Images

Total class size: 21
Standout player: Lavonte David
Stars: Kenny Bell
Contributors: Corey Cooper, Quincy Enunwa, Ciante Evans, Andrew Rodriguez
Potential stars: Brion Carnes, Braylon Heard, Harvey Jackson
Busts: Too early to call
Comment: David was an absolute revelation as a junior college transfer and his defensive performance in his senior season. Bell emerged as a true home-run threat for Nebraska at the end of 2011, while Enunwa, Evans and Rodriguez have secured their places on the field going forward.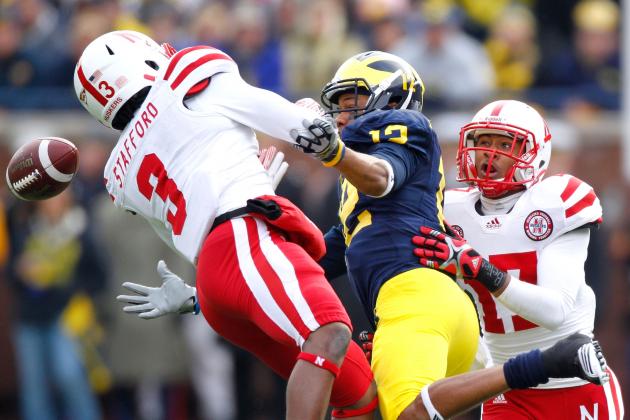 Gregory Shamus/Getty Images

Total class size: 20
Standout player: Daimion Stafford
Stars: Jamal Turner, Ameer Abdullah
Contributors: Aaron Green, Tyler Moore
Potential stars: Charles Jackson, Ryan Klachko, Todd Peat, Jr., David Santos, Ryne Reeves, Zach Sterup
Busts: Bubba Starling
Comment: In a depleted secondary, Stafford emerged as the most consistent defensive performer in 2011. Turner and Abdullah both started the season with strong performances, but faded as the season wore on. The 2011 class features a tremendous amount of potential, particularly on the offensive line, but until we see them on the field, it is hard to gauge how good the class ultimately will be.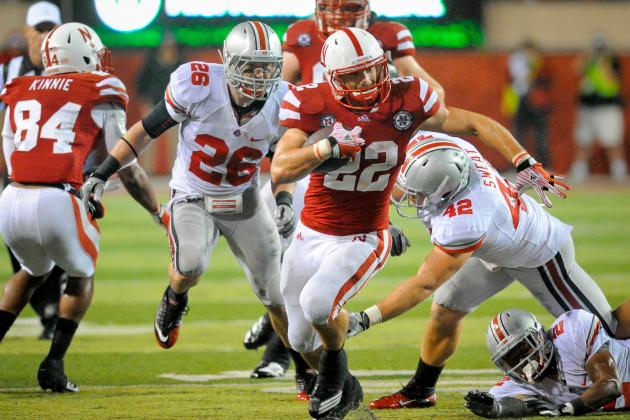 Eric Francis/Getty Images

Total class size: 21
Standout player: Rex Burkhead
Stars: Taylor Martinez, Dejon Gomes, Brandon Kinnie
Contributors: Jason Ankrah, Andrew Green, Jeremiah Sirles, Thaddeus Randle
Potential stars: None
Busts: Cody Green, Dontrayevous Robinson, Lazarri Middleton
Comment: By the end of the 2011 season, Nebraska fans knew just how important Burkhead had become to the NU offense. Coming into 2012, Burkhead's potential as the focal point of the offense in his senior season is truly intriguing. It is surprising to see Martinez not being the standout player, given his centrality to the offense, but there is no question who to pick between the two.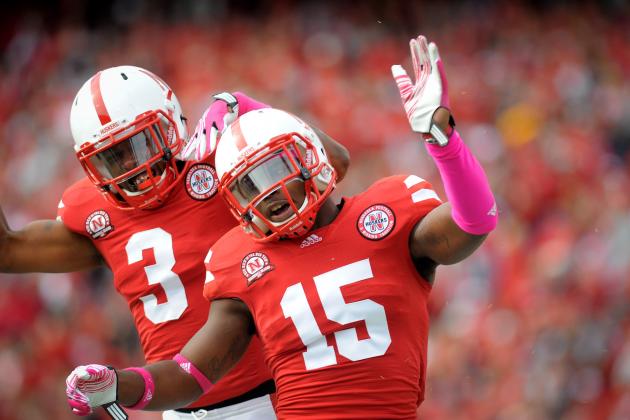 Eric Francis/Getty Images

Total class size: 28
Standout player: Alfonzo Dennard
Stars: Baker Steinkuhler, Kyler Reed, Will Compton, Cameron Meredith
Contributors: Tim Marlowe, P.J. Smith, Ben Cotton
Potential stars: None
Busts: Kody Spano, Lester Ward, Collins Okafor
Comment: Of all the recruits in Pelini's classes, Dennard might be the best NFL prospect, and his presence increases the power ranking of the class. Steinkuhler and Reed have established themselves as a forces, while Compton and Meredith have the chance to establish a legacy in their senior seasons.
If you would like to contact me directly to schedule an interview, ask a question or to get my recipe for a killer peach cobbler, you can send an e-mail to patrickrunge@gmail.com. (DISCLAIMER: Peach cobbler recipe might not be all that killer.)
Or, you could always...follow @patrickrunge