New York Yankees: Ranking the Top 10 Yankees Rotations of All Time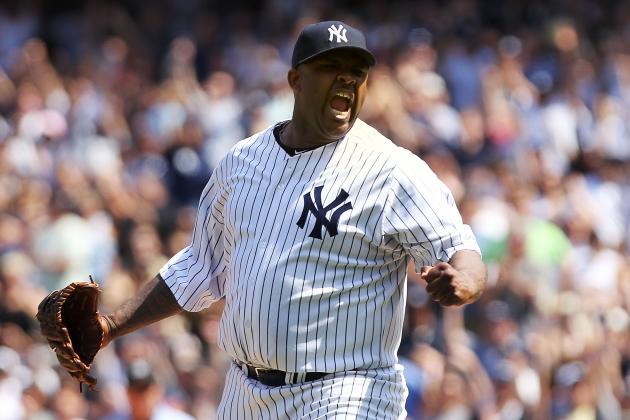 Nick Laham/Getty Images
Will a CC Sabathia led rotation make the list?
The New York Yankees have had plenty of offense throughout the storied history of their franchise—garnering nicknames such as the Bronx Bombers and Murderer's Row.
However, pitching wins championships, and the Yankees have won 27.
There must have been some fairly good starting rotations to go along with all that offensive firepower.
The following will look to put the top 10 rotations in the history of the Yankees' organization in their proper place.
Postseason excellence will not be enough to take the top spot in this competition. Five staffs on this list won a World Series, four lost in the World Series and one finished in second place in the American League East.
Win totals and ERA will be a factor, along with the intimidation the staff was able to convey towards opposing lineups. A staff will have to display their dominance through what they were able to accomplish as a group as well as individually.
Begin Slideshow

»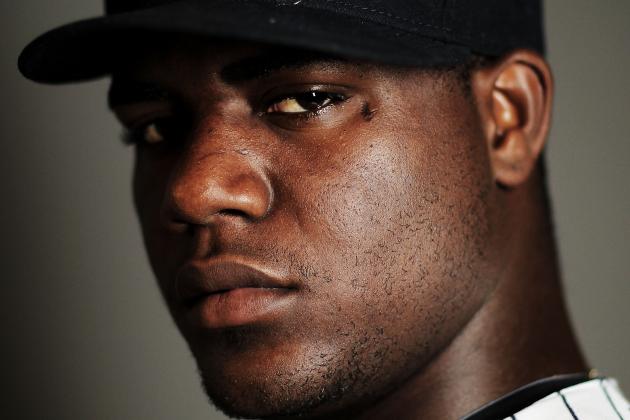 Nick Laham/Getty Images

After the acquisitions of Michael Pineda and Hiroki Kuroda this offseason, the Yankees have the kind of staff that may take over one of the top 10 spots.
Led by staff ace CC Sabathia, this year's rotation looks quite formidable on paper.
With the possible addition of Andy Pettitte, this is a staff that could put up some great numbers—backed by a loaded lineup.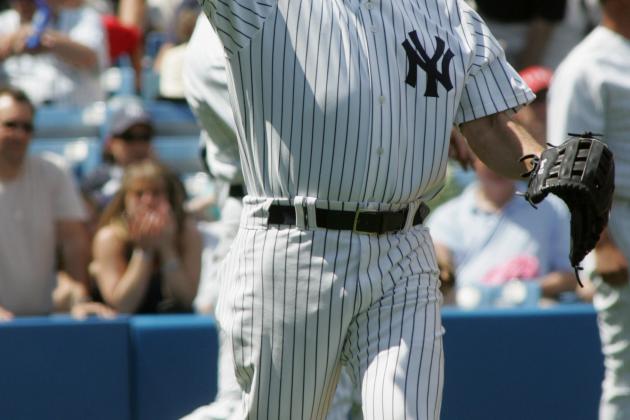 Jim McIsaac/Getty Images
Mel Stottlemyre showing off his arm
Pat Dobson (19-15 Record, 3.07 ERA) and Doc Medich (19-15, 3.60) led the team with identical 19-15 records. Dick Tidrow (11-9, 3.87), Rudy May (8-4, 2.28) and Mel Stottlemyre (6-7, 3.58) rounded out a rotation that had no ERAs above 3.87.
This rotation was putting together the type of season that the championship rotations in the next few years would build upon in order to take the Yankees over the top.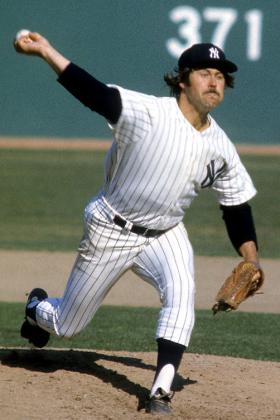 Catfish Hunter via si.com
Doyle Alexander (10-5, 3.29) and Ken Holtzman (9-7, 4.17) were traded to the Yankees on June 15, 1976 from Baltimore, in order to solidify a strong top half of the rotation.
The '76 rotation was led by Hall of Famer Catfish Hunter (17-15, 3.53) who helped the Yankees capture the American League Pennant, before being swept by the Cincinnati Reds in the World Series.
The rotation also included Ed Figueroa (19-10, 3.02) and Dock Ellis (17-8, 3.19).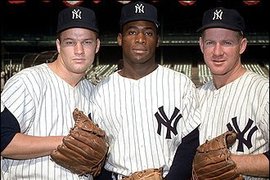 Jim Bouton, Al Downing, Whitey Ford via yesnetwork.com
The 1963 rotation featured two 20-game winners and no one with an ERA over 3.22. Whitey Ford led the league with 24 wins and seven losses, with a 2.74 ERA on the season.
Jim Bouton had the best year of his career, winning a career high 21 games, with his lowest ERA (2.53) and making his lone All-Star appearance.
Rounding out the rest of the rotation was Ralph Terry (17-15, 3.22), Al Downing (13-5, 2.56) and Stan Williams (9-8, 3.21).
The '63 squad was swept by the Dodgers in the World Series.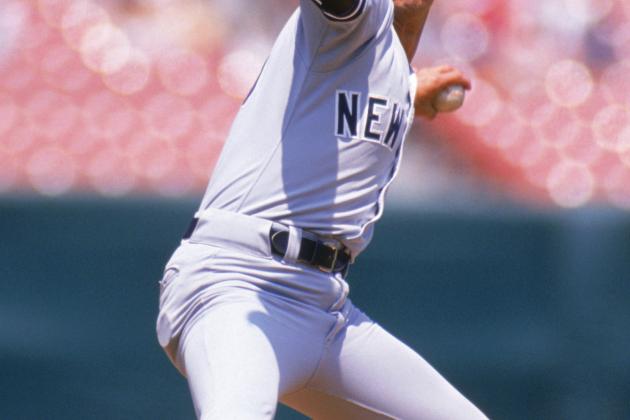 Tim DeFrisco/Getty Images
Ron Guidry was the best pitcher in baseball in 1978
Ron Guidry provided possibly the best season in Yankees' history, going 25-3 with a 1.74 ERA, logging 248 strikeouts, winning the Cy Young Award and leading the Yankees to their second World Series in two years.
Guidry wasn't the only starter with a great year in '78. Ed Figueroa went 20-9 with a 2.99 ERA. Catfish Hunter finished the season with a 12-6 record and a 1.127 WHIP.
The top three pitchers in the '78 rotation are no doubt among the best the Yankees have ever had in one season.
While Dick Tidrow (7-11, 3.84) and Jim Beattie (6-9, 3.73) finished with losing records, they compiled fairly good ERAs and WHIPs, meaning their winning percentage may not tell the whole story.
The '78 staff proves that one dominant performance isn't enough to climb to the top of the list. A staff needs to be well rounded to win that honor.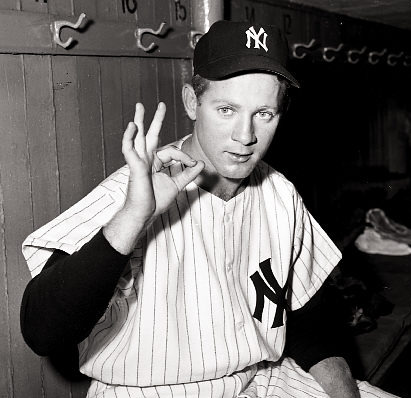 Whitey Ford okay with coming in 6th place via nydailynews.com
1950 was another championship year for the Yanks.
That year's edition featured a 21-year-old rookie named Whitey Ford, who went 9-1 with a 2.81 ERA. Not a bad start for the Hall of Famer.
Ford was surrounded by four seasoned veterans in the rotation—Vic Raschi (21-8, 4.00), Eddie Lopat (18-8, 3.47), Allie Reynolds (16-12, 3.74) and Tommy Byrne (15-9, 4.74).
This group of starters sported a .675 winning percentage in the 1950 season.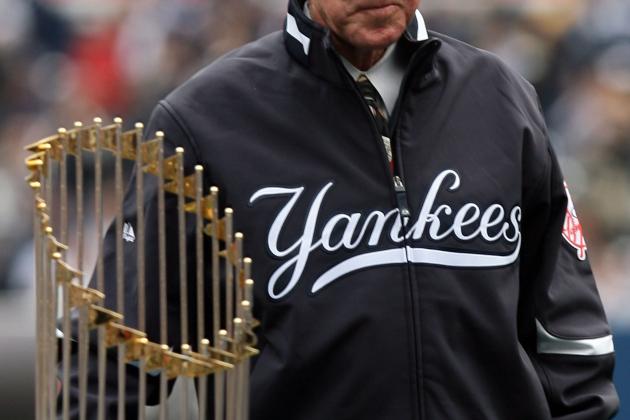 Chris Trotman/Getty Images

1961 was the Yankees' best team since the fabled 1927 Murderer's Row squad.
While Mantle and Maris were stealing all the attention, fighting to break the single season home run record, the rotation was quietly having one of the best years of any Yankees' staff.
Whitey Ford led the pack with a record of 25-4 and a 3.21 ERA, picking up a CY Young Award en route to another World Series Championship.
No one in the rotation had an ERA over 4.00.
The rest of the starters included Bill Stafford (14-9, 2.68), Ralph Terry (16-3, 3.15), Rollie Sheldon (11-5, 3.60) and Bud Daley (8-9, 3.96).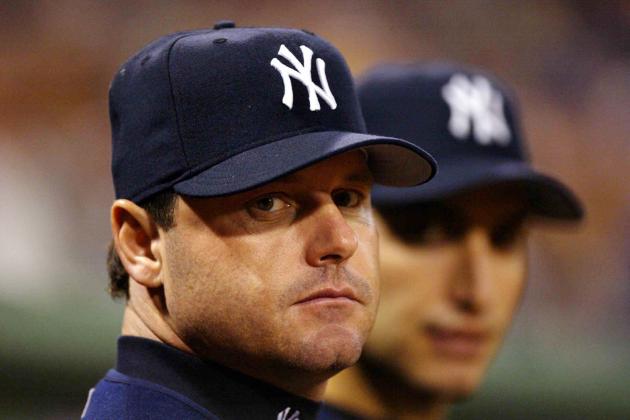 Ezra Shaw/Getty Images
Clemens and Pettitte led the best Yankees rotation in the steroid era
The Yankees' 2003 rotation was one for the ages. It featured four pitchers who amassed over 200 innings pitched that season—something that had gone by the wayside in the steroid era. It also featured four pitchers with 15 wins or more, another oddity in the generation with fewer and fewer games being finished by starters.
The top four members of the rotation were Andy Pettitte (21-8, 4.02), Roger Clemens (17-9, 3.91), Mike Mussina (17-8, 3.40) and David Wells (15-7, 4.14).
Jeff Weaver was the only odd man out, going 7-9 with a monstrous 5.99 ERA. This group led the Yankees to a World Series appearance, eventually being defeated by the Florida Marlins in six games.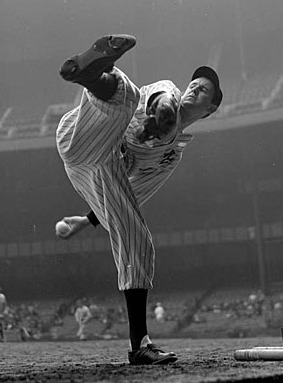 Lefty Gomez via Yankees.com
The 1932 rotation was led by three Hall of Famers, the most on this list. They were Lefty Gomez (24-7, 4.21), Red Ruffing (18-73.09) and Herb Pennock (9-5, 4.60) who was in the twilight of his career.
Ruffing led the American League with 190 strikeouts, falling one short of Major League leader Dizzy Dean.
The Hall of Famers were supported on the staff by George Pipgras (16-9, 4.19) and Johnny Allen (17-4, 3.70), in another championship season.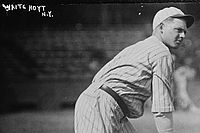 Waite Hoyt via wikipedia.org
Possibly the best Yankees team ever, 1927 also featured one of the Yankees' best starting rotations.
The '27 rotation was led by Hall of Famer Waite Hoyt (22-7, 2.63) who led the league in wins. Following Hoyt was another Hall of Famer, Herb Pennock (19-8, 3.00).
George Pipgras (10-3, 4.11) performed admirably in his first year in the rotation, later becoming a Major League umpire.
The rest of the rotation consisted of Urban Shocker (18-6, 2.84) and Dutch Ruether (13-6, 3.38), who was in his final season.
Not only was the lineup a murderer's row, the pitching staff could really knock 'em dead as well.

Tiny Bonham via baseball-reference.com
Tiny Bonham (21-5, 2.27) led the league in compete games (22), shutouts (6) and WHIP (0.987).
Hall of Famer Red Ruffing (14-7, 3.21) put up a solid performance before leaving for WWII for two years.
Hank Borowy (15-4, 2.52) performed well in his rookie season, posting the lowest ERA of his career. Spud Chandler (16-5, 2.38) and Atley Donald (11-3, 3.11) rounded out a stellar rotation that finished with a 76.2 winning percentage, highest of any staff on the list.
1942 takes the top spot because they had the best staff top to bottom. They had the best collective winning percentage, a dominant ERA and a World Series appearance.