Chelsea FC vs. Benfica: 8 Lessons Learned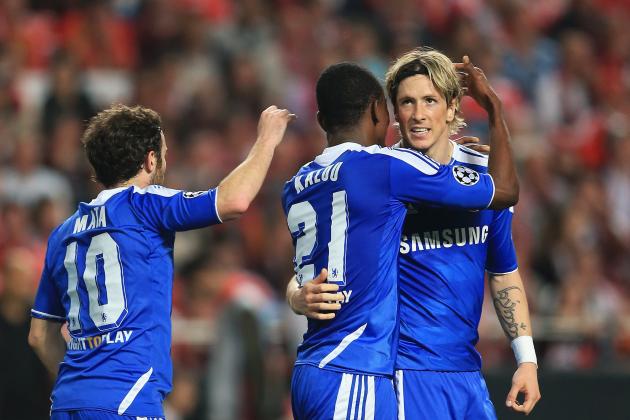 Clive Rose/Getty Images

Thanks in large part to Fernando Torres' extreme selflessness, Chelsea walked away with a hard-fought 1-0 victory in the first leg of the quarterfinals of the Champions League.
Benfica will travel to Stamford Bridge for the return leg and will have a mountain to climb due as playing at the Bridge is tough. The one-goal deficit doesn't render things any easier for the Portuguese club.
The first leg showed a defensively resolute Chelsea that relied on efficient tactics, quick link-up play and counter-attacking football. It was not the greatest of matches by any means, but such a victory is crucial to a team whose morale has been down for a while now.
Here are eight things we learned from the first leg.
Begin Slideshow

»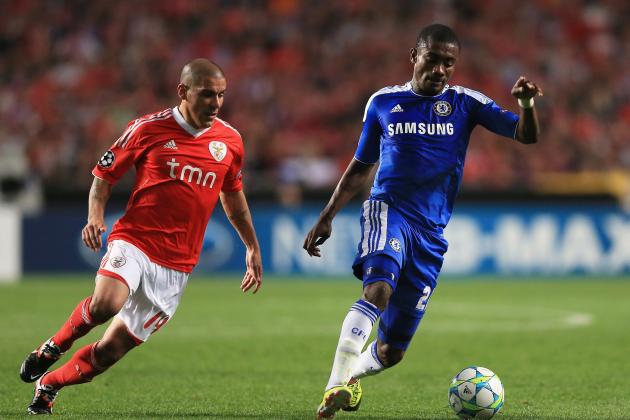 Clive Rose/Getty Images

Tonight Chelsea looked like the better team. They were highly composed at the back and dealt with threats with poise.
They worked together as a unit with each player contributing immensely to the result. They were tactically sound, as the defensive lineup did not push up but allowed for swift counter-attacking football.
Benfica were caught on more than a few occasions on the night, and the scoreline could have been somewhat even more in Chelsea's favor.
With that being said...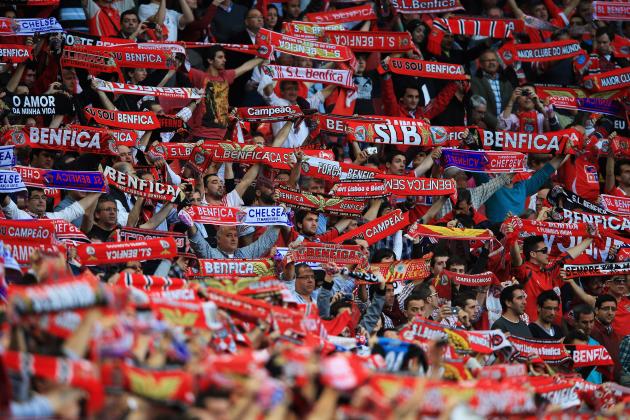 Clive Rose/Getty Images

Benfica had a total of 25 shots, eight of which were on target. Compare this to Chelsea, who had 12 shots in total, three on target.
Nicolas Gaitan wreaked havoc on the right-hand side, constantly probing towards the final third in incessant fashion. However, Ashley Cole was equal to it and did his best to neutralize him.
There were many times when Benfica looked certain to score only to be denied.
On one occasion, David Luiz cleared a ball off the line that looked destined to go in, while Ashley Cole nearly gave a heart attack to Chelsea fans when it looked as if he had put Gaitan's cross into his own net.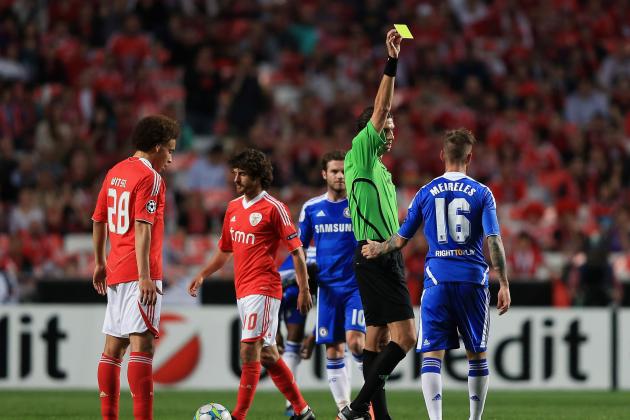 Clive Rose/Getty Images

Many times I am baffled by the inclusion of Raul Meireles in the starting lineup. Aside from a few moments, Meireles offers next to nothing.
He is not creative enough and is a liability whilst defending.
Today, he was at the receiving end of much fan hatred, and it clearly got to his head. He was booked early on and it looked as if it was only a matter of time before he would get a second booking.
Fortunately, he was subbed off at the 68th minute by Frank Lampard.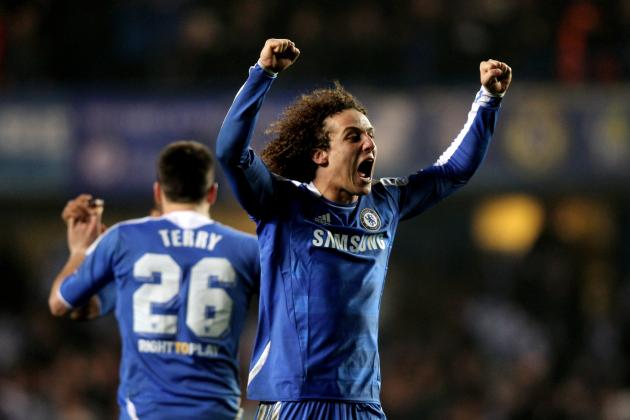 Clive Rose/Getty Images

Against Tottenham, it was Gary Cahill, and today it was David Luiz partnering John Terry at the heart of defense.
Needless to say, both of them make excellent compatriots.
Luiz was simply exceptional today and looked defensively solid. The calamitous nature that we are used to seeing from him was not observed today.
He also made some great forward dashes, but the highlight was his goal-line clearance in the 48th minute. Oscar Cardoza had drilled the ball, and it looked as if Chelsea were going to concede, only for Luiz to intervene at the vital moment.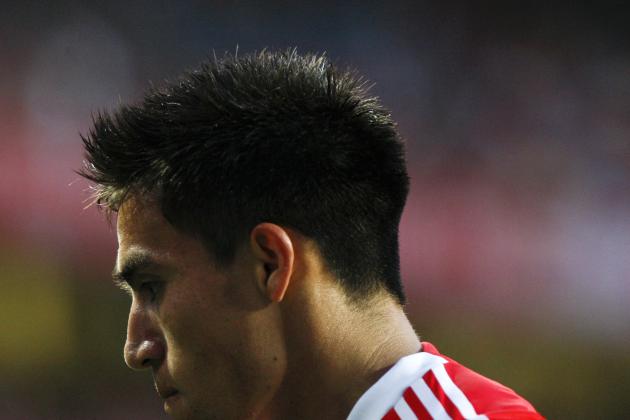 EuroFootball/Getty Images

Although Chelsea managed to win, the Man of the Match goes to Nicolas Gaitan, who had a superb game.
He managed to win numerous free kicks for Benfica and always managed to get in a decent cross into the danger area.
Almost every move was channeled through Gaitan, and he will be the major threat during the return leg.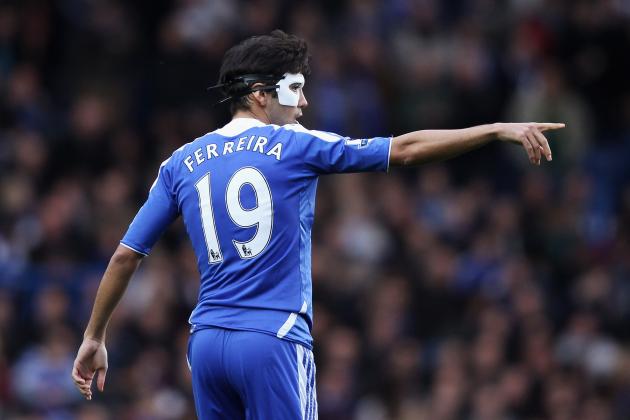 Ian Walton/Getty Images

Paulo Ferreira had a great game of football today. He was very effective at right back, neutralizing Bruno Cesar quite effectively throughout the entire match.
In my opinion, he should start over Jose Bosingwa every time until Branislav Ivanovic returns.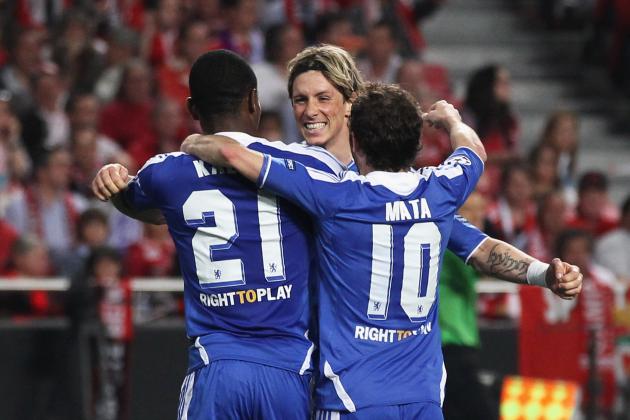 Clive Rose/Getty Images

Fernando Torres shone yet again in a Chelsea shirt.
He was highly industrious today and looked like a potent goal-scoring threat all night long. It does look like his confidence has returned, mostly due to his two-goal, two-assist galore against Leicester.
Torres also tracked back and won possession for his team, laid great passes all around and insightful crosses.
He did the hard work for the lone goal that Chelsea finally managed to achieve via Salomon Kalou.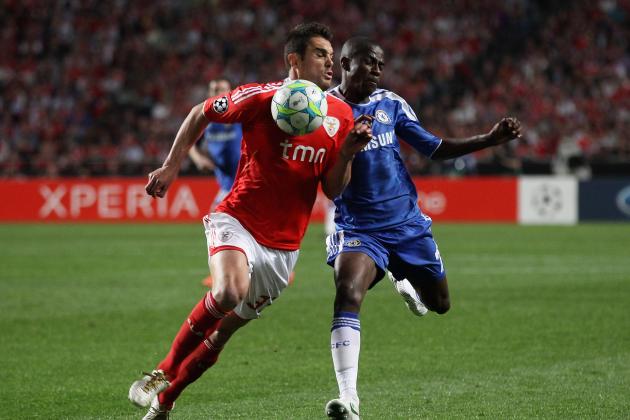 Clive Rose/Getty Images

If today's game is any indication of what the return leg will look like, expect Benfica to arrive at the Bridge with all guns blazing.
If not for some fortunate clearances, Chelsea could have very well lost the game. It's a good thing that the majority of the team played well and the defense did its job.
However, come the return leg, things might not go as planned and Benfica might just upset the Blues.
Follow me on Twitter: @BrenGoetze