Tim Sylvia and 6 Fighters Who Need to Win Their Way Back to the UFC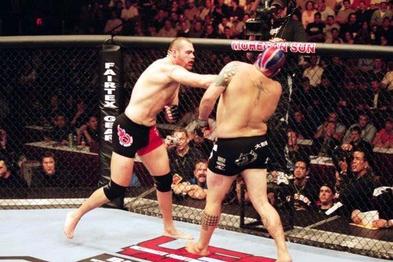 UFC.com
The UFC is the premier organization in all of MMA. If you have ever watched The Ultimate Fighter, you know just how much it means to a fighter to break into the organization.
However, the success it takes to break into the organization pales in comparison with the consistency and success it takes for fighters to stay. The UFC has no qualms about cutting a fighter that isn't performing or happens to do wrong by Dana White.
Even the most entrenched fighters that have spent years in the organization have been cut with a bad performance or a few incidents working against them. However, the organization has also shown that they are capable of welcoming fighters back to the octagon if they are able to prove their worth outside of the organization.
Nick Diaz and Dan Henderson are higher-profile examples of fighters that left the organization for different reasons but were able to earn their way back by being relevant with other organizations.
Most recently, former UFC heavyweight champion Tim Sylvia has tried to talk his way back into the organization. He claimed he could beat 80 percent of the UFC heavyweight roster and matches up best with No. 1 contender Alistair Overeem.
Former UFC middleweight contender Patrick Cote took exception to that route, directly calling out Sylvia on Twitter.
Cote expanded upon his hopes to return to the octagon in a recent interview with MMAWeekly.
I don't have a lot of control about the decision who is going to put me back in the UFC. My only power I have is be in shape and win fights and that's what I'm doing. Three wins in a row, and I'm going for a fourth one. The UFC asked us to go to somebody better than my last two opponents, and with a winning record, so that's exactly what we're doing,
With Cote's point in mind, here are six former UFC fighters who need to win to make their way back to the UFC.
Begin Slideshow

»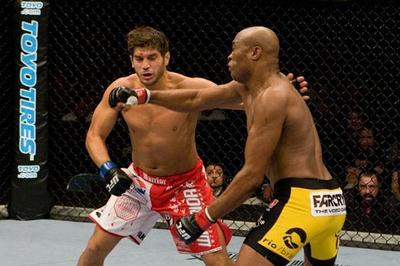 UFC.com
Former UFC middleweight title challenger Patrick Cote knows a thing or two about fighting his way back into the UFC. He has fought off and on for the organization since 2004.
Cote's most recent release came in 2010 after a unanimous decision loss to Tom Lawlor at UFC 123. The loss marked Cote's third loss in a row, although, to be fair, the loss that started the streak was a TKO loss to Anderson Silva for the title.
Since Cote's release he has earned three straight victories on the Canadian regional scene and will look to get a fourth victory in a row in a fight with Gustavo Machado at Amazon Forest Combat 2.
Chances of return: Likely. Cote has put his nose to the grindstone and should string enough wins together to earn another shot.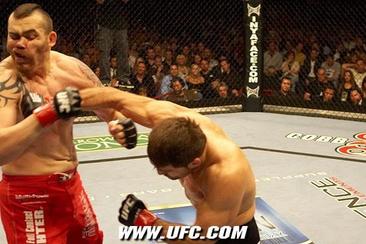 UFC.com
Perhaps the most accomplished fighter on this list, Tim Sylvia is a former UFC heavyweight champion and one of the sport's first heavyweight stars.
However, that's where the positives stop.
Sylvia was released in 2008 at his request after a loss to Antonio Rodrigo Nogueira and a souring in his relationship with the organization. Now, after years of irrelevance in the sport, Sylvia has expressed his desire to return to the UFC.
Chances of return: Slim to none. Sylvia has bounced from organization to organization since his UFC release fighting nine times and posting a 6-3 record. Sylvia's most embarrassing loss came at the hands of professional boxer Ray Mercer in nine seconds. The bout was Mercer's only official MMA fight, he would lose to the infamous Kimbo Slice in an exhibition bout.
Sylvia is currently riding a two-fight win streak, but at this point, he needs the UFC far more than the UFC needs him. The heavyweight division has likely passed him by.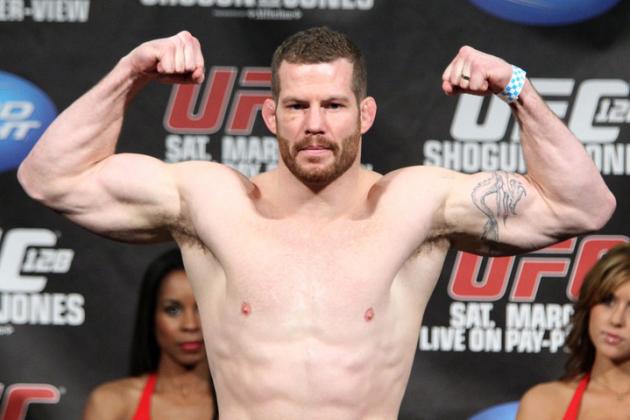 UFC.com
Nate Marquardt has long been a mainstay near the top of MMA's top middleweights.
A six-year stint in the UFC was highlighted by victories over Dean Lister, Martin Kampmann, Demian Maia and Dan Miller. He also made a title fight appearance in which he lost to Anderson Silva.
After going 2-2 in his last four fights in the organization, Marquardt announced a move to the welterweight division, where he was set to take on Rick Story in his divisional debut. However, Marquardt was forced to bow out of the main event on the day of weigh-ins due to not receiving medical clearance due to high testosterone levels.
An immediate replacement had to be found, and the fight lost its main-event status. Marquardt was released for the incident.
Chances of return: High. Marquardt is a quality fighter, and he is already halfway there now that he has signed with fellow Zuffa-owned entity Strikeforce. Marquardt has yet to fight since leaving the UFC, but a few wins should get him back to their good graces.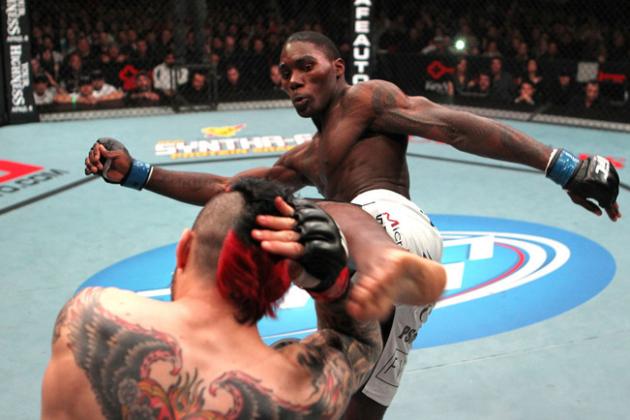 UFC.com
The UFC's most infamous weight-cutter found out about a different three-strike policy in the UFC.
While the UFC has no official guideline for when a fighter is cut from the roster, it is generally an unwritten rule that if you lose three in a row, you are gone (unless you are Dan Hardy or Steve Cantwell).
Anthony Johnson didn't lose three in a row, but when "Rumble" missed weight for the third time in his UFC career, he was sent packing.
Johnson's weight-cutting has always been controversial as he spent most of his time in the UFC being the undisputed largest man in the welterweight division. When Johnson decided to move up to middleweight for a matchup against Vitor Belfort at UFC 142, most people assumed Johnson's weight-cutting issues were over.
They were wrong.
Johnson weighed in at 197, a laughable eleven pounds over the 186-pound limit. Not only did Johnson lose the fight, but he also lost his job.
Chances of return: Good. Perhaps more than wins, Johnson needs to prove that he can consistently make weight. Missing weight once is one thing, missing weight three times is a real issue.
Johnson is scheduled to meet former UFC fighter Dave Branch at Titan Fighting Championships 21. The UFC will most likely be just as interested in the pre-fight weight as the results of Johnson's next few fights.
Once Johnson gets comfortable in a weight division, we should expect to see him back in the UFC.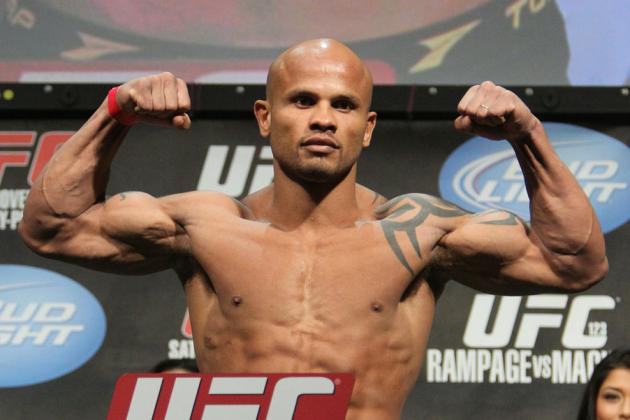 UFC.com
Maiquel Falcao had the shortest run with the UFC of anyone on this list. An explosive prospect, Falcao made his only appearance in the octagon at UFC 123 when he beat Gerald Harris by unanimous decision.
In the fight, Falcao showed off some of his devastating hand speed and submission skills, almost ending the fight in the first round with a very deep rear naked choke attempt.
Despite winning the fight, Falcao found himself released by the organization after his arrest in his home country of Brazil from assault charges in 2002.
Chances of return: Moderate. Falcao is 3-1 since his UFC release including two first-round finishes. Most recently, he claimed a unanimous decision victory over Norman Paraisy at Bellator 61 in the opening round of their middleweight tournament.
Should Falcao continue his success in Bellator, it is hard to tell if he would wish to remain with the organization. If he doesn't choose to stay in Bellator a return to the UFC is likely.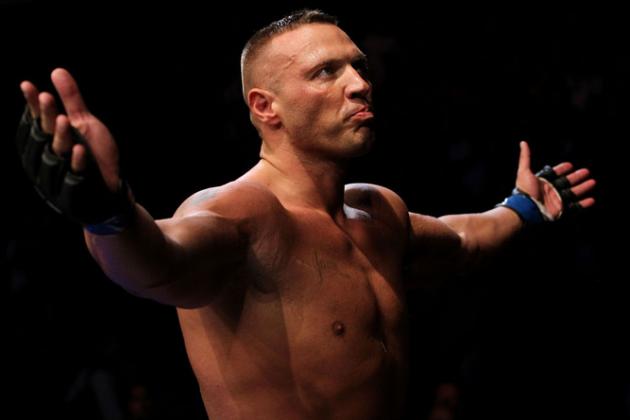 UFC.com
Sean McCorkle was known more for his bark than his bite in his first go-round with the UFC.
An avid trash-talker and Twitter user, McCorkle was a pedestrian 1-2 in three fights with the UFC. An impressive debut victory over Mark Hunt was overshadowed by back-to-back losses to Stefan Struve and Christian Morecraft. McCorkle was released shortly after.
Chances of return: High. McCorkle has been busy since his UFC release, racking up an impressive six straight victories by way of submission on the regional scene. Most recently, McCorkle notched a neck crank submission victory in a little over a minute at Bellator 61 over Richard White.
McCorkle's victory over Mark Hunt looks more impressive now than it did at the time. With an impressive string of finishes, it shouldn't be a surprise to see McCorkle back in the UFC soon.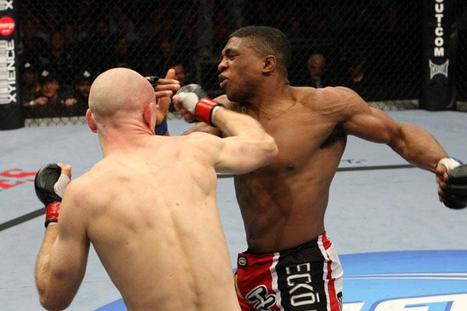 UFC.com
Paul Daley has the fan-friendly style that the UFC and fight fans alike love to watch. A forward moving brawler, Daley came into the UFC red hot, winning over Martin Kampmann and Dustin Hazelett in convincing fashion to set himself up for a title eliminator against Josh Koscheck.
That's where it went down hill for Daley, fast.
After being shut down and smothered by Koscheck's far superior ground game, Daley made sure to land one of his patented hooks. Unfortunately, Daley waited until after the fight to do so.
In order to make an example of Daley and preserve the image of the sport, Daley was immediately released by the organization.
Chances of return: None, or as close to none as you can get. Not only has Dana said that Daley would never fight in the UFC again, Daley would also have a hard time making a case he belongs. Despite putting on some exciting bouts, Daley is a mere 2-3 in his last five fights, and most recently dropped a decision loss to Kazuo Misaki.
Daley would need to go on quite the run to even be considered for a UFC return.