WWE WrestleMania 28: 6 Reasons Team Teddy Will Crush Team Johnny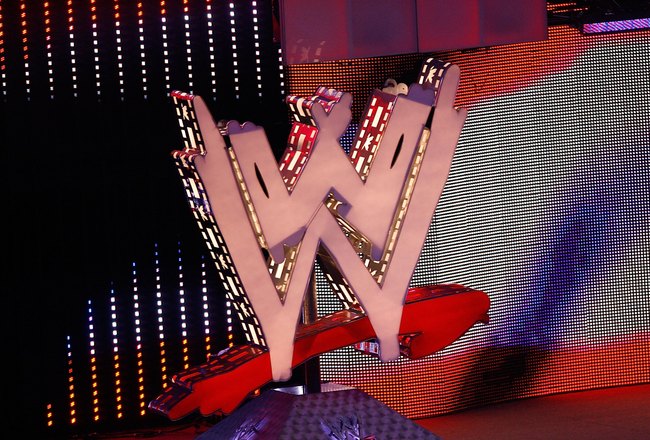 Jim Rogash/Getty Images
At WrestleMania, Teddy Long and John Laurinaitis, the SmackDown GM and Raw GM, respectively, will captain teams who will clash at show, with the winning team gaining their captain full control over both the red and blue brand.
So it will be Long's group of Zack Ryder, The Great Khali, R-Truth, Kofi Kingston, Santino Marella and a newly announced Booker T, taking on Laurinaitis's group Jack Swagger, Mark Henry, David Otunga, Dolph Ziggler, Drew McIntyre and The Miz (the final two were announced on Raw).
Many have claimed Long's team ("Team Teddy") pales in comparison to Laurinaitis's strongly decked out group ("Team Johnny"), but, for a few reasons, we think Team Teddy will be the ones who emerges victorious from SunLife Stadium on April 1.
Here are a few reasons we think this will happen...
Aksana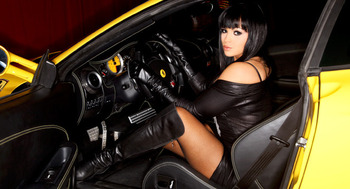 Aksana (photo from ohsodivalicious)
At WrestleMania 28, Team Teddy will have a secret weapon in their corner: Lithuanian diva Aksana.
You see, over the past six months, Aksana and Long have developed a romantic relationship on SmackDown. Long is infatuated with the former NXT star, and the feeling is more than mutual—as Aksana has proved in recent weeks—springing to her boyfriend's defense every chance she gets.
She has even gotten into a couple of vicious catfights with villainous manager Vickie Guerrero (who will be in Team Johnny's corner at the event) in the name of love.
Certainly, the resourceful and smart Aksana can be considered a huge asset for Team Teddy, and one who will surely help on their route to victory.
Team Teddy Will Have the Support of the Crowd Behind Them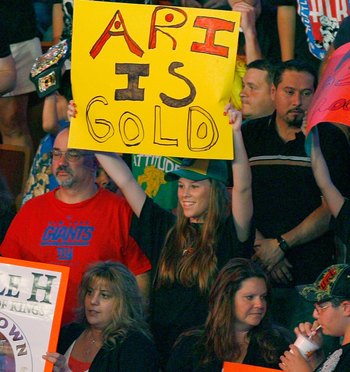 Jim Rogash/Getty Images
At WrestleMania, Team Teddy will undoubtedly be the heavy crowd favorites as they go against the much-loathed Team Johnny.
Indeed, the Long-Laurinaitis power struggle has been noticeable for showing just how hugely over and respected the SmackDown general manager is by the fans in arenas everywhere. A veteran of WWE television (he's been on WWE screens, in one form or other, since 2004), Long is beloved by WWE universe who are likely taken by his charisma and affable demeanor. '
No doubt the crowd at the SunLife Stadium in Miami Gardens will vociferously cheer Long and company, eager to see them win and keep Long in power, while mercilessly jeering Laurinaitis and his group. This will surely be a morale boost for Team Teddy, as they attempt to gain the advantage over Team Johnny.
Nikki Bella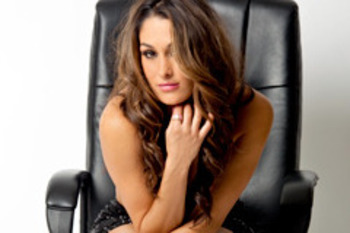 photo from ohsodivalcious.com
In an interesting development, Nikki Bella announced on last week's SmackDown that there was some recent tension between her and her sister, Brie. You see, Nikki is supporting Team Long at WrestleMania, while the more heelish Brie is supporting Team Laurinaitis.
No doubt, Nikki will be appearing at ringside to cheer on Team Long, and the good Bella twin may even interfere on behalf of the SmackDown GM, or possibly to counter the sneaky involvement of her conniving sister.
The Great Khali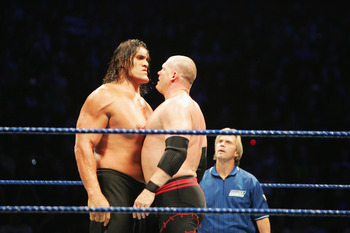 Gaye Gerard/Getty Images
By far the largest competitor in the match, Long made a shrewd and astute choice when he put The Great Khali on his team on SmackDown two weeks ago. This fearsome seven-foot giant, who has previously held the World Heavyweight Championship, will surely be a difference maker in the bout.
We certainly wouldn't want to get in his way.
The Miz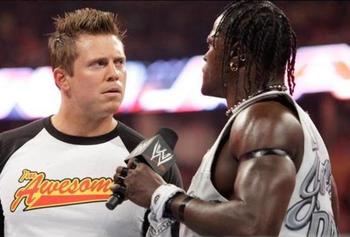 photo from wwe.com
As was announced on this evening's Raw, The Miz is the final member of Team Johnny.
Hmmm.
We really have to question the wisdom of putting a guy on a well-publicized losing streak in your team. Indeed, it seems very possible the former WWE Champion may hinder Laurinaitis' cause rather than help it. Something that will surely help Team Teddy.
Booker T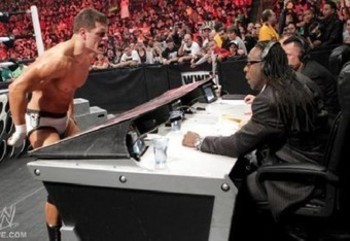 photo from wwe.com
It was also revealed on tonight's Raw that commentator Booker T will be coming out of retirement to wrestle on Team Teddy. This happened after he saved Teddy Long, who was on the verge of being badly beaten up by the fearsome Mark Henry. Booker rushed to the aid of the SmackDown GM and swiftly took care of former World Heavyweight Champion, leading a grateful Long to offer him the final spot.
While the pick may have been a shock to many (most were expecting either Mick Foley or Rey Mysterio) Booker will surely be a huge asset to Long. Indeed, this experienced veteran will no doubt put on an ass-kicking performance and greatly help Long's group.
Keep Reading