Texas Basketball: 5 Reasons This Season Was Not Meant to Be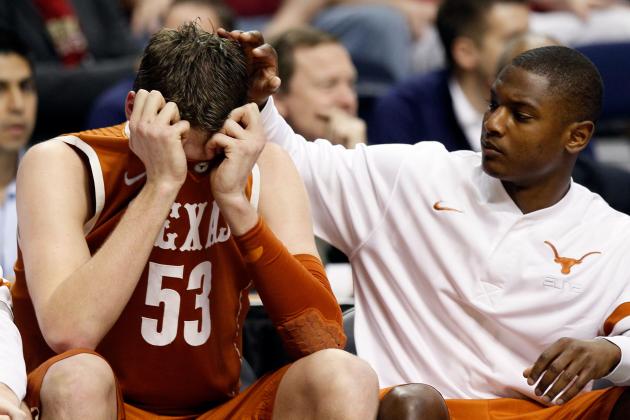 Kevin C. Cox/Getty Images

The Texas Longhorns saw their season come to an end with a heartbreaking 65-59 loss to Cincinnati in the first round of the NCAA tournament.
Rick Barnes and the 'Horns exceeded expectations this year after losing three players to the NBA draft, and they polished it off by earning a No. 11 seed in the tournament after going 20-13.
Compared to other seasons, this one seemed like somewhat of a dud for UT basketball fans. Here are five reasons why this season wasn't meant to be for the Longhorns.
Begin Slideshow

»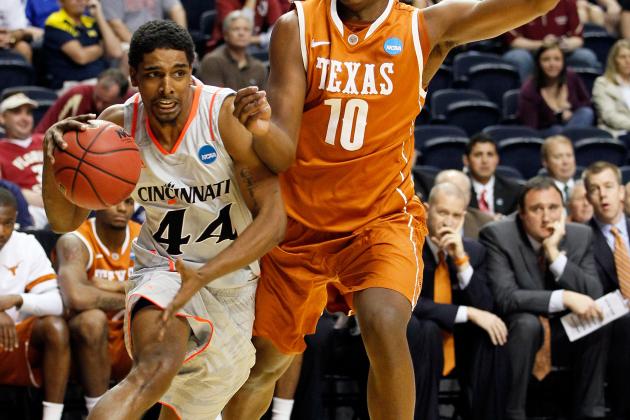 Kevin C. Cox/Getty Images

As is tradition, the Texas Longhorns found themselves with another talented incoming freshmen class prior to the 2011-2012 season.
Rick Barnes hauled in four players with a 4-star or higher rating according to rivals.com, including 5-star point guard Myck Kabongo from basketball powerhouse Findlay Prep in Nevada.
These players—Jonathan Holmes, Julien Lewis, Sheldon McClellan and Kabongo—all accounted for a significant amount of the Longhorns' minutes this season, which could be seen as a good or bad thing. Experience is always a plus, even if these guys were thrown into the fire right as the season started.
But their youth ultimately determined the outcome of the season, as they finished the year 20-14.
Ed Zurga/Getty Images

The Longhorns finished 9-9 in the new Big 12 schedule, in which the 10 teams in the conference played each other twice in a round-robin style format. It was a pretty good result for such a young team, but they really showed their age against AP Top 25 teams, finishing 1-9 against the nation's best.
To top it off, the 'Horns were 0-6 against the Big 12's best in Baylor, Kansas and Missouri. It was a learning experience for the team, but they did play well most of the season and had a tough enough non-conference schedule to earn a No. 11 seed in the NCAA tournament.
A schedule that is as strenuous as the Big 12's can be good or bad, and ultimately Texas made the most of the tough schedule.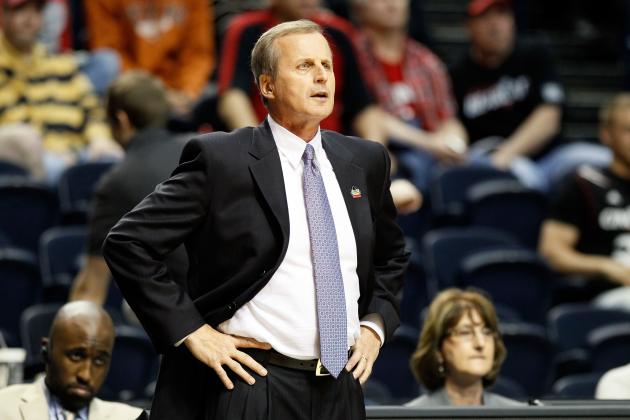 Kevin C. Cox/Getty Images

Another year, another similarly disappointing finish in the NCAA tournament for Rick Barnes and the Longhorns. This season marks the fourth straight year the Longhorns haven't been able to advance past the second round in the big dance.
It all comes down to one reason: younger players and no elder leadership. Sure, J'Covan Brown and Clint Chapman were the guys everyone looked up to this year, but aside from them the roster was quite infantile.
Luckily, it looks like Barnes will be able to retain most the players from this year's team and will hopefully be able to build some leadership among the team next season.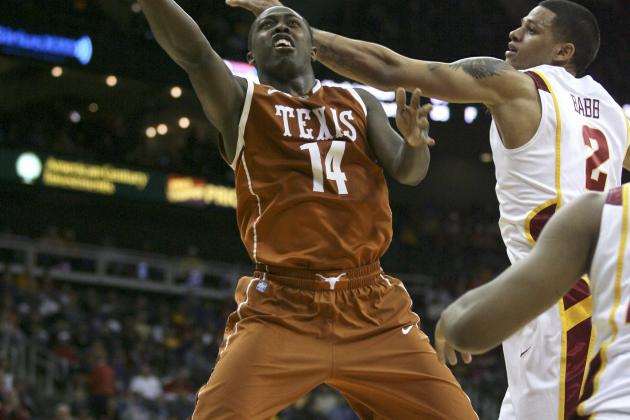 Ed Zurga/Getty Images

Like many previous years before, it has become difficult for Texas to build any kind of team chemistry when so many of the team's young stars bolt for the NBA early.
J'Covan Brown is a prime example from this season. After scoring 20.1 points per game, he now appears to be forgoing his senior season in favor of the NBA draft. Brown was a key reason the Longhorns were able to win as many games as they did, and his leadership on this team will be missed.
Just Imagine if Rick Barnes was able to retain any of his dominant underclassmen players. Kevin Durant, LaMarcus Aldridge, Avery Bradley, Tristan Thompson and Jordan Hamilton are all guys that could have been all-time greats in Austin, only to seek NBA glory instead.
The more likely 5-star prospects Barnes brings in, the more likely they will be one-and-done at Texas, leaving the team with a yearly rebuilding process.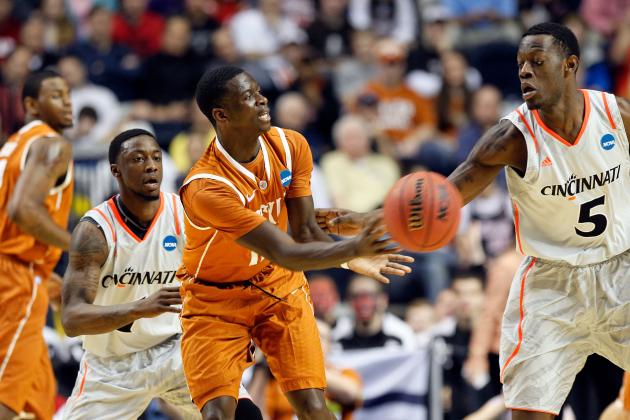 Kevin C. Cox/Getty Images

As the Longhorns had their ups and downs this past year, there is one thing that can be made clear: Next season's squad should be loaded. All of the fab freshmen are returning, including point guard Myck Kabongo who recently confirmed that he is returning to Austin for his sophomore season.
Kabongo will be one of the Big 12's best point guards, and combined with Sheldon McClellan and Julien Lewis, they will create a great three-headed backcourt.
As for incoming freshmen? The 2012 class yields 6'10" center Cameron Ridley, who is the No. 2 player at his position according to rivals.com. Combined with Jonathan Brown, the two will be a force to be reckoned with in the Big 12 when it comes to frontcourts.