Premier League: Which Team Will Finish Where?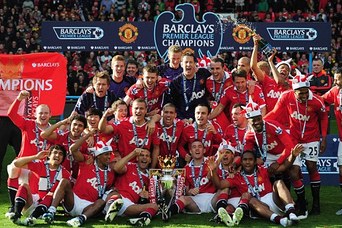 Ladies and Gentlemen, the season is drawing to a close, and there remain numerous questions to be answered. Who will win the league? Will it be Manchester United or Manchester City? Will Chelsea be able to climb up to secure a lucrative Champions League spot? Which teams will be relegated?
Here's a prediction of where each team will finish in the English Premier League at the end of this season.
Begin Slideshow

»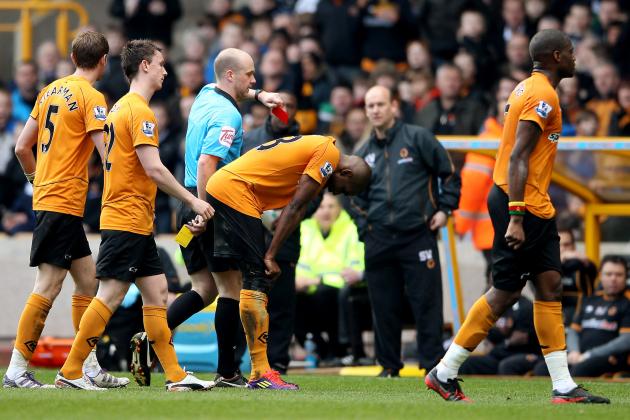 Scott Heavey/Getty Images

Wolverhampton are dead last in the Premier League. And they are yet to face the likes of Arsenal and Manchester City.
They will most assuredly be one of the teams to be relegated.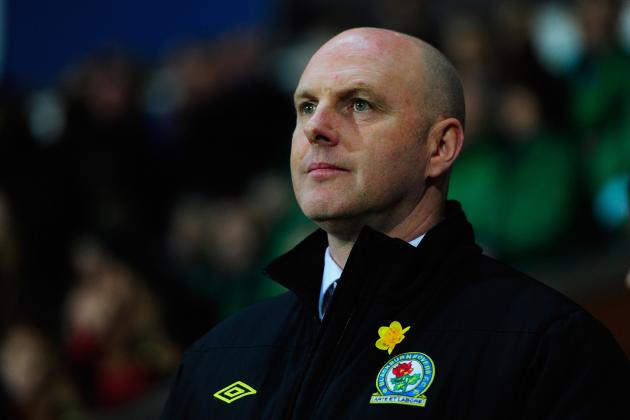 Stu Forster/Getty Images

Blackburn Rovers have had a disastrous season this time around.
Although they are currently not in the bottom three, a series of difficult fixtures against the likes of Manchester United, Liverpool, Tottenham and Chelsea will render life very difficult for them.
In my opinion, I do not think Steve Kean's men can avoid relegation this season.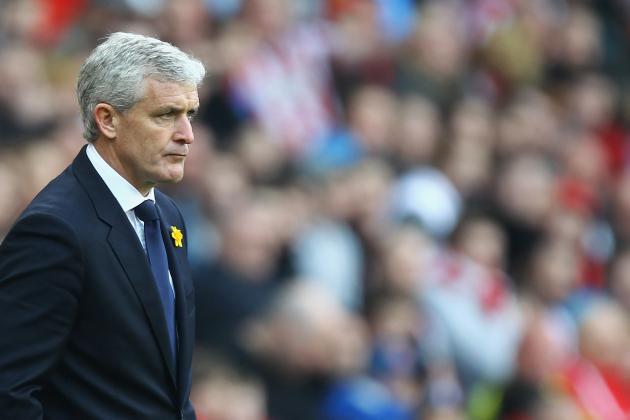 Matthew Lewis/Getty Images

Rounding up the bottom three will most probably be Queens Park Rangers.
In the handful of games that remain now, QPR face all of the top five teams—Manchester United, Manchester City, Arsenal, Tottenham and Chelsea.
They will have to accomplish something miraculous to survive.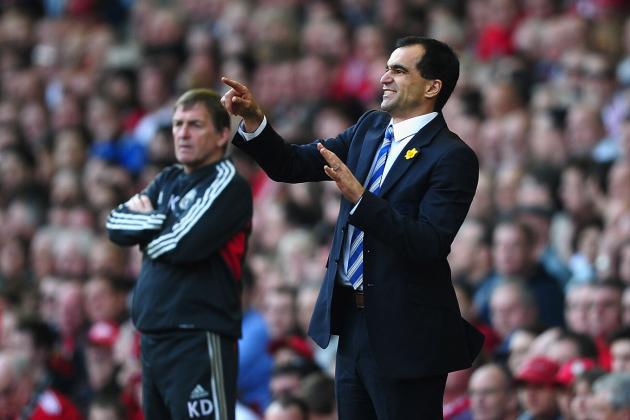 Laurence Griffiths/Getty Images

After an emphatic win over Liverpool, Wigan must have rekindled some hopes amongst their supporters wishing for another year of top-flight football.
Given the states of the bottom three clubs, I expect Wigan to grind out the necessary results to stay out of the relegation zone.
Julian Finney/Getty Images

For a team that started out in such an emphatic fashion, Aston Villa have had a blurry rest of the season.
However, they will do just enough to stay out of the relegation zone. But they could have finished much higher, given the quality in their squad.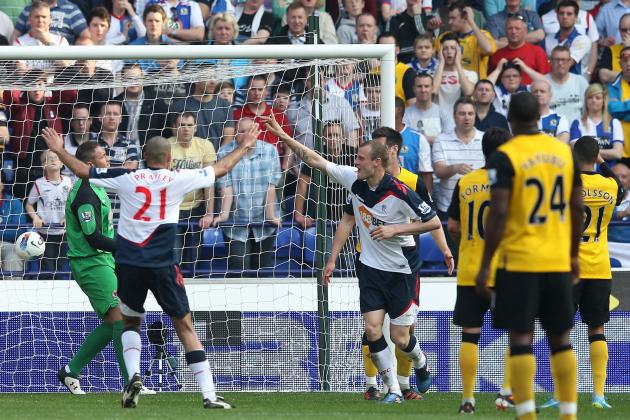 Michael Steele/Getty Images

Bolton are now perilously close to the relegation zone.
However, I feel that they have enough character to remain another year in the Premier League. They have a relatively easy set of fixtures, barring the one postponed match against Tottenham Hotspur.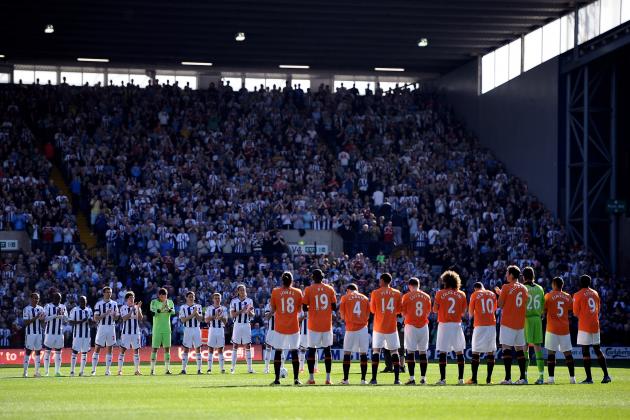 Laurence Griffiths/Getty Images

The remainder of the season sees them pitted against juggernauts like Manchester City, Arsenal and Liverpool, but they also face easier games against the likes of Blackburn, QPR, Bolton and Aston Villa.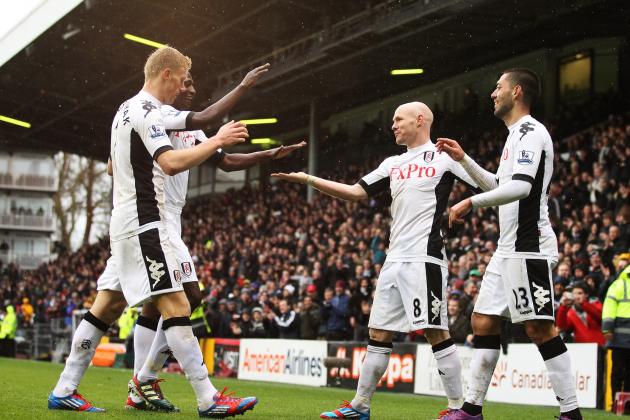 Scott Heavey/Getty Images

A 13th place finish for Fulham that have been enigmatic at best. They have won against the likes of Liverpool and Arsenal and thumped the likes of Wolverhampton.
However, they have been inconsistent against the "lesser" teams having been handed out a recent thumping by Swansea.
Jamie McDonald/Getty Images

I feel Norwich will just edge out Fulham for the 12th position by a point or two.
Next week's match between these two will probably decide who places where.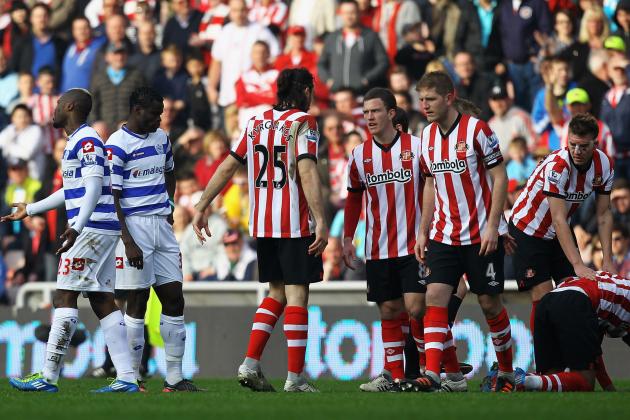 Matthew Lewis/Getty Images

Sunderland are currently eighth in the standing.
However, they are yet to face the likes of Manchester City, Tottenham and Manchester United. They also face a tough fixture against Everton, which might decide who finishes where.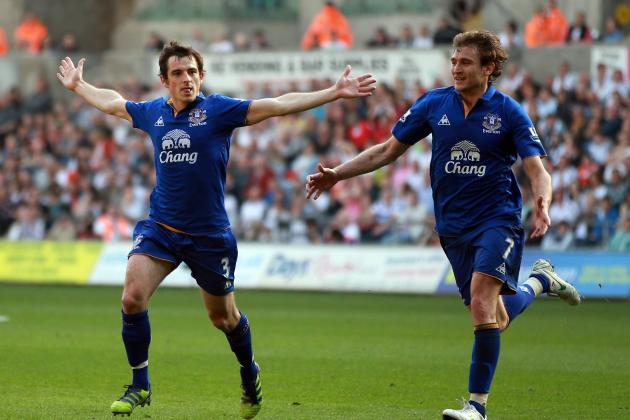 Richard Heathcote/Getty Images

I expect Stoke City to just edge out Everton to claim the ninth spot. That means Everton will have to be content with the finishing at the 10th position.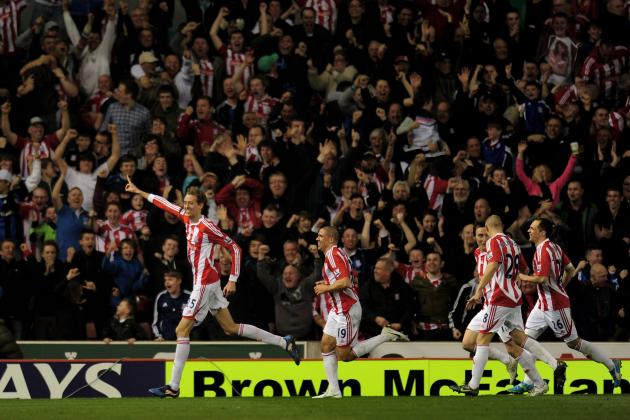 Shaun Botterill/Getty Images

Except one fixture against Arsenal, I expect Stoke to walk away with at least a point in all of their remaining fixtures.
This might ensure a respectable ninth place for Tony Pulis and his team.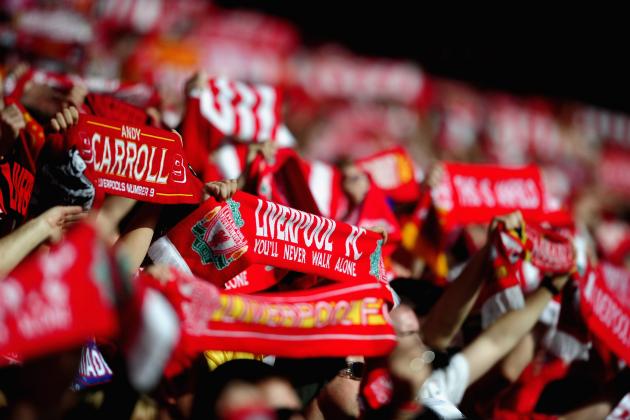 Laurence Griffiths/Getty Images

Liverpool are currently in seventh position, but only a small rift separates them from a handful of clubs.
Recent results are suggestive that it's all downhill from here for Liverpool, and they will end the season in a woeful eighth position.
Not the kind of finish we were expecting when King Kenny splashed that kind of cash around during the summer.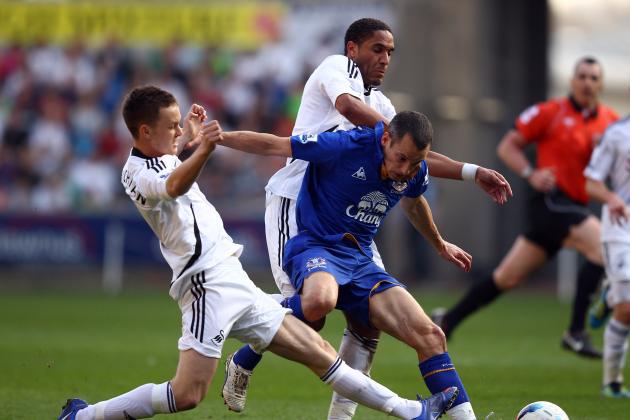 Richard Heathcote/Getty Images

Brendan Rodgers' men have delighted us all season with their intricate passing and beautiful football.
I think Swansea have the grit and determination to finish above Liverpool and compete in Europe. Their final game of the season is against Liverpool, who, as of now, are ahead of them by a mere five points.
It would be an absolute fairytale for the Welsh club if they manage to defeat Liverpool and claim a spot in Europe.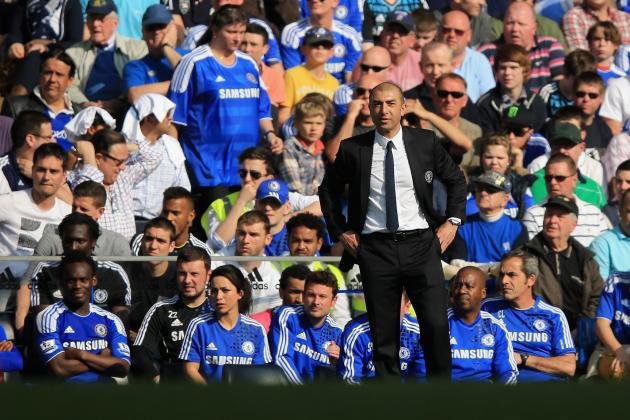 Clive Rose/Getty Images

It hasn't been the best of season for Chelsea.
They are now currently level with Newcastle United on points. And they have yet to face Arsenal and Liverpool. I wouldn't be surprised if they lost both of them.
They also have a game against Newcastle United, and I think Newcastle will slightly edge out Chelsea in the game and also the standings.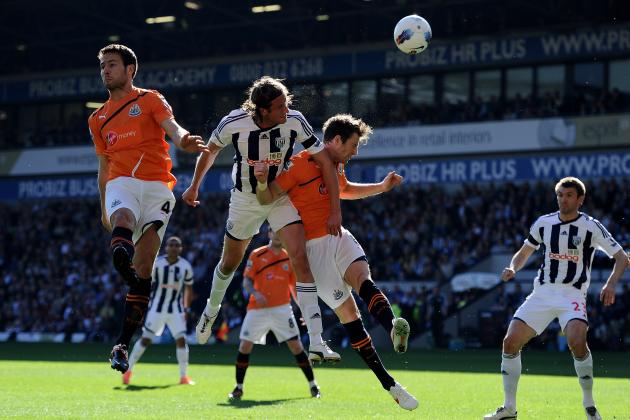 Laurence Griffiths/Getty Images

Newcastle have a phenomenal campaign this year.
Having sold off key players like Jose Enrique, Joey Barton, Andy Caroll and Kevin Nolan, Newcastle were expected to struggle.
However, they have established themselves as a resilient team capable of finishing strong. At this rate, Newcastle's glory years might not be far behind.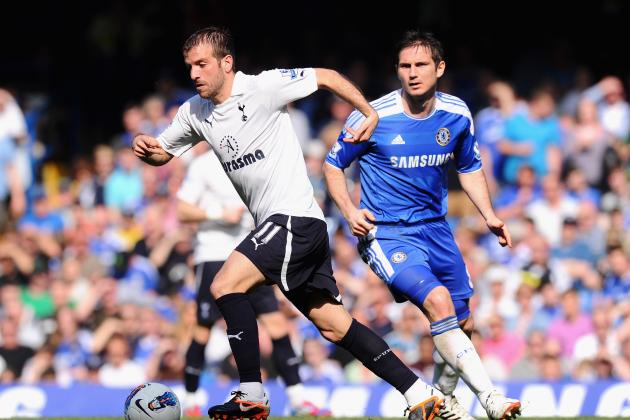 Mike Hewitt/Getty Images

Around the turn of the year, Tottenham Hostpur were genuine title threats.
However, a string of poor results, started by Arsenal's thumping has seen them move to forth position, a position in which they will finish come end of the season.
Nonetheless, it is a good result for Tottenham, as they get to compete in the Champions League yet again. This will be crucial to retain their star players and attract other marquee ones.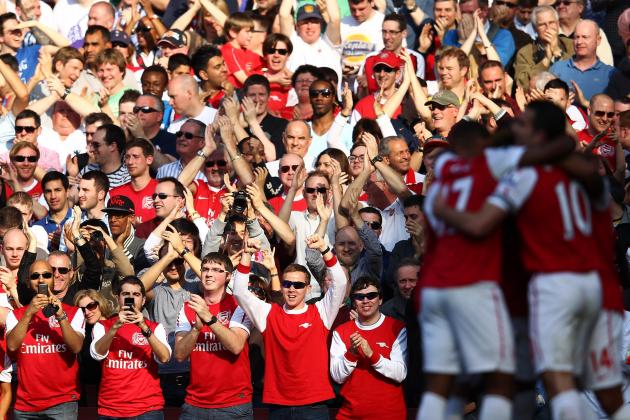 Julian Finney/Getty Images

Arsenal have yet again proved critics wrong by finally grinding out results in their favor on a consistent basis.
They have now won seven matches in a row in the Premier League, and the team is playing a spectacular blend of football.
It might just be the beginning of Invincibles II.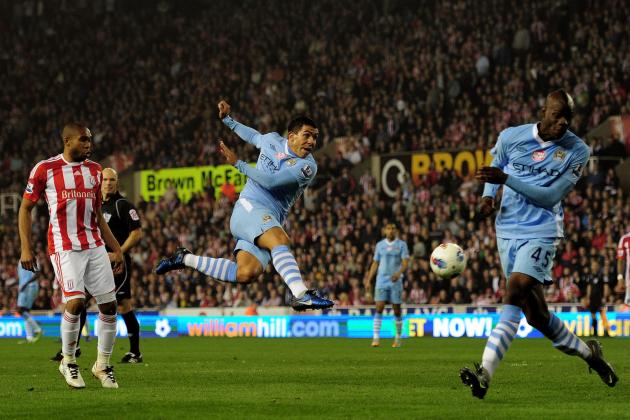 Shaun Botterill/Getty Images

Only a short while ago, the title was Manchester City's to lose.
But a defeat at the hands of Swansea and other unfavorable results has meant that they no longer remain the favorites to win the title.
They are yet to travel to the Emirates to face Arsenal, and given the resurgence of Arsenal, the Gunners might just very well lay the nail in City's coffin.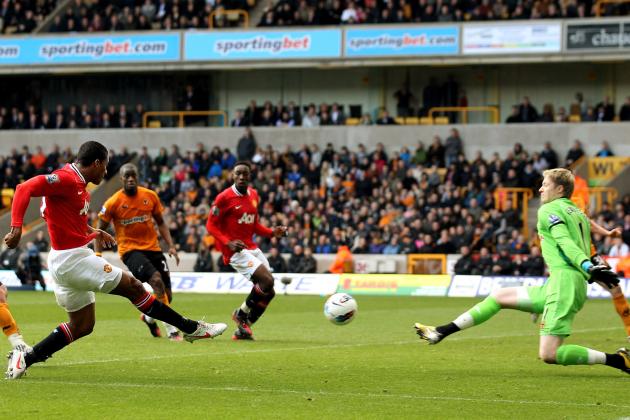 Scott Heavey/Getty Images

Manchester United, in all likelihood, will win the Premier League title yet again this year.
They have a relatively easy set-list, barring one crucial encounter with Manchester City.
Sir Alex Ferguson has been in such positions before, and I expect him to emerge victorious at the end of the season.
Follow me on twitter: @BrenGoetze