Arsenal Transfer and Tactics: Neymar and 8 Teenage Stars Gunners Could Sign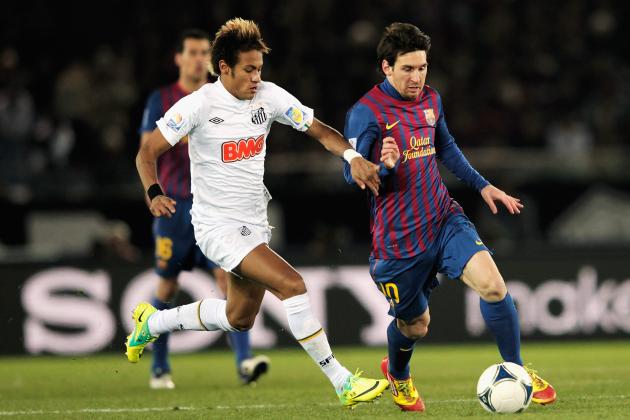 Lintao Zhang/Getty Images

"Tactics," as I observed in this article, is another word for planning. Although the current season may still hold enough surprises, it's nothing if not wise for clubs and their managers to begin planning for the next one.
Clubs have begun to do this, with many already focusing on their preseason preparation, where they'd dot their I's and cross their T's.
Another way for clubs to prepare is to identify the players that could patch up the missing links in their ranks or provide the depth that they need.
Arsenal's current season could still put smiles on many of the club's supporters' faces, who, at one point, thought the season could be Arsenal's worst in 15 years.
Eight matches and 24 points left to go means anything could go wrong. So, while the eggs are there, it behooves us to heed the wise saying that one shouldn't count his or her chickens before they hatch.
If Arsenal do indeed finish third or fourth on the table as their current form suggests they might, then not a few Gooners might wonder what could have been, had Arsenal been ready to go at the season's beginning.
The early losses perhaps could have been avoided, and Arsenal could be challenging for the Premiership title at this moment.
The form of the current team suggests that if one or two players are brought in, the team could challenge and win the title next season.
But will Wenger buy? What he has said so far seems to indicate so, according to arsenal.com:
'We will not be a lot on the market, quantity-wise I mean. Quality-wise, certainly.

But the [maximum] number of the squad is 25. We have many players out on loan and we will take a gamble if we find top, top quality of course.

But don't forget we have many players out on loan and we have not had Jack Wilshere or Abou Diaby for the whole season.

These players will be back and it means that number and quality-wise we are strong because we are in the position we are in without these players.

You want to make me say that last year was bad and I agree with you - last year was terrible for us because we finished on August 31 at 11.55pm and we do not want to repeat that, of course.'
Note two important things from Wenger's words: the need to buy quick and on time, and the fact that there's little room for a transfer glut, something some fans seem to forget in their agitation for the purchase of every star that strikes their fancy. Transfer doesn't work that way, of course.
Nevertheless, it will be nice and wise if Wenger does buy, and if he buys well. "Well" here means if he could buy some world-class talent to spice up the current squad.
I focus here on teenage players, but when the buying time comes, Wenger naturally will not be so constrained.
Begin Slideshow

»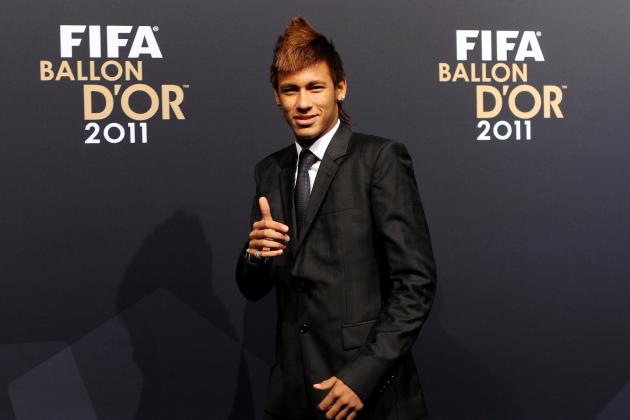 Scott Heavey/Getty Images
Could the world's next best player be a Gunner?
Watching Neymar struggle at the Copa America, where Brazil underachieved, one was tempted to conclude that he is overrated. In fact, that had been my exact sentiment to that point.
Neymar has since improved and appears to justify the hype about him. It also appears he will be next big thing after Lionel Messi.
At 20, he is technically no longer a teenager, so his inclusion here is purely rhetorical. If he were to come to Arsenal, the effect of this could be manifold.
First, Arsenal would have bought an acclaimed star, something they haven't done in a while, opting instead to groom their own players.
Second, the effect could be reminiscent of Dennis Bergkamp's signing, a move that coincided with Arsenal's change of fortunes.
Third, it could be a big psychological boost to the current players, who could truly believe in their ability to be the No. 1 English club next season.
Neymar would be perfect for Arsenal. He'd complement Tomas Rosicky and Aaron Ramsey in the attacking midfield role.
It would mean that Yossi Benayoun wouldn't be retained, as it'd be difficult for him to get games. As for the two other players, if Wenger employs rotation (as Pep Guardiola does at Barcelona), there wouldn't be any reason why the three players wouldn't get sufficient games.
Although Arsenal already have Aaron Ramsey, who can only get better, it wouldn't harm Arsenal or the player to bring in a person of Neymar's statue, who could challenge the Welshman. I believe such a challenge could help Ramsey develop.
And with Tomas Rosicky already 31, the Neymar move would make a great deal of sense.
There's only one problem with this, though: money.
To get Neymar, the club may have to spend as much as £50 million. I do not think Arsenal will be willing to spend this kind of money on a single player or that it will be wise to do so.
So, this isn't going to happen.
From the player's perspective, a move to Arsenal would be perfect in light of the club's pedigree in molding future stars. Barcelona—the other club he could move to, if his choices were to be based solely on improving his career—already have Messi and Fabregas.
Messi, of course, is still young and will prevent Neymar from being Barcelona's next Messi. Whereas at Arsenal, Neymar could immediately take up the Fabregas role.
Therefore, were Neymar's move from Brazil to be informed by the need to improve his career and position himself as the world's next best player (or fulfill the promise thereof), Arsenal would seem to be a wise a choice.
Naturally, money will intervene, and Neymar will move to Real Madrid or Manchester City.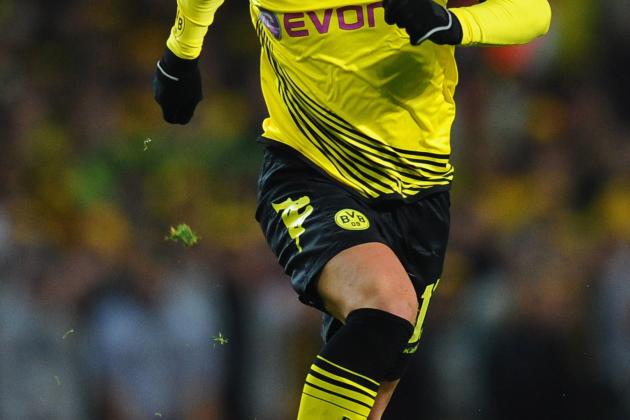 Mike Hewitt/Getty Images
Arsenal could buy him specifically for the false-11 role.
Mario Götze is 19 and possesses immense talent, a fact that has prompted some to call him the German Messi.
Every club of note wants him, including Arsenal. In fact, it appeared at one point that Arsenal could be the club to land him, were it not for the fact that Borussia Dortmund are unwilling to sell him.
His valuation, currently around £35 million, is on the steep side for Arsenal. I'm not sure the club would be willing to pay that kind of money for even a player as talented as Götze.
The fact that Götze has been out with injury for most of the current season has two implications, the first of which is that it might affect Dortmund's asking price for the player were they to decide on selling him. The second has a bearing on Götze's fitness, although if he makes the EURO 2012 squad and plays, the fitness concern could disappear.
Here's why I think Arsenal should sign Götze. It isn't just because he could be the catalyst Arsenal need in the creative midfield position; it is also because he'd be a perfect fit for the false-11 role.
A lot of ink has been spilt on the false-nine position, but a no less fascinating role is the false-11, the Cristiano Ronaldo role, although Ronaldo's is a striking role.
What I have in mind is a proper midfielder who starts wide on the left but refuses to be marked either by the opposition's right-back or its winger, because of his incessant movement from this starting position inward to trigger a reverse scissors move from the two main forwards.
With less-than-talented teams getting more adept at parking the bus to frustrate attack- and passing-minded teams such as Arsenal and Barcelona, the false-11 role is one good answer to this strategy.
A player as strong in possession and as elusive as Götze would be perfect for this role at Arsenal. And coupled with the fact that Andre Santos is a wing-back, who could provide further confusion to the opposition, Arsenal's formation could echo Barcelona's in its lopsided shape.
(Please look out for one of my tactics articles, in which I hope to elaborate on this formation.)
If Arsenal's ambition is such that they want to pivot from the years of building to years of being the world's best, then they'd do no harm in buying Götze.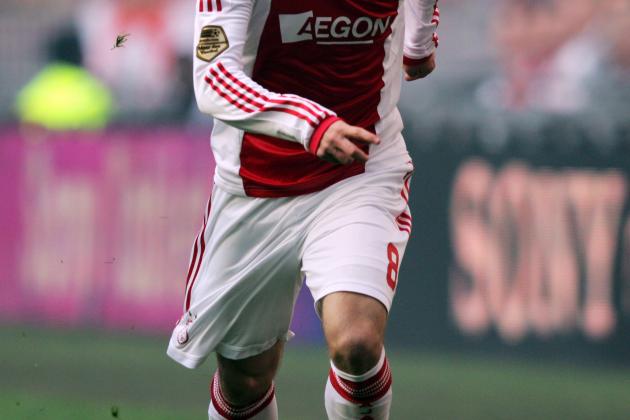 Dean Mouhtaropoulos/Getty Images

Christian Eriksen and Jack Wilshere were arguably the world's two best young players of the 2010-11 season.
Were wishes horses, I'd buy him for the creative midfield role to give Aaron Ramsey and Tomas Rosicky a run for their money, but I wouldn't buy him alone. I'd buy Mario Götze too, for the reasons above.
Like Neymar, Eriksen is no longer a teenager, although he just crossed the line. There's no doubt, though, that he'd be a great addition to the Arsenal squad, especially since the attacking midfield role is still a major area of weakness in the team, despite Rosicky's resurgence.
Considering age, you'd see why this resurgence is temporary, and when you consider that Ramsey is yet to reach the heights this position requires, then the need to have an extra option in this role becomes heightened.
Diaby's return softens the argument somehow. Still, Arsenal could do well to fill this position with strong options.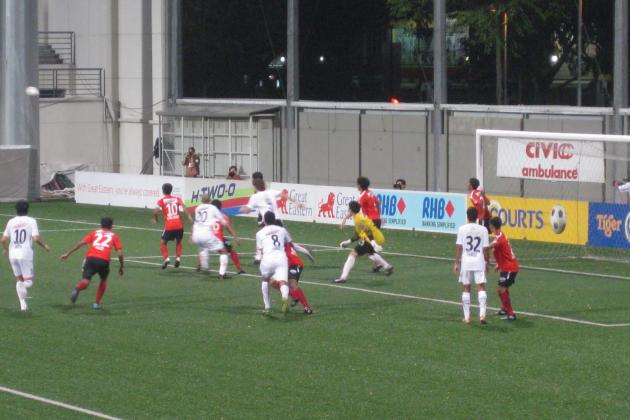 Farhan is no. 32
Fareez Farhan has been described as the most talented 17-year-old from Southeast Asia. He plays currently for Gombak United FC but could already be playing for Dinamo Zagreb, where he had trials in February of 2011. The move couldn't happen due to FIFA regulations.
Here's how ESPN Soccernet profiles him:
One European coach with extensive experience in South-East Asia recently said that Farhan is the most talented 16-year old that he has ever seen in the region. Now 17, there are hopes in the city state that the speedy striker can become a genuine star along with an acceptance that he may need to leave Gombak United and the S-League in order to do so. He has already impressed at a higher level, training with Dinamo Zagreb with an offer of a longer stay, although he was unable to accept due to FIFA regulations. Farhan is already the S-League's youngest ever player but wants to go on making history at home and selection for the Under-21 team is a good start.
Arsenal's policy of nurture could afford room to this player, who could develop to become a future star. The wisdom of this lies in the fact that, until recently, few knew about Jack Wilshere and Emmanuel Frimpong, who now have become very important to Arsenal's future.
Moreover, this is a player Arsenal would get on the cheap.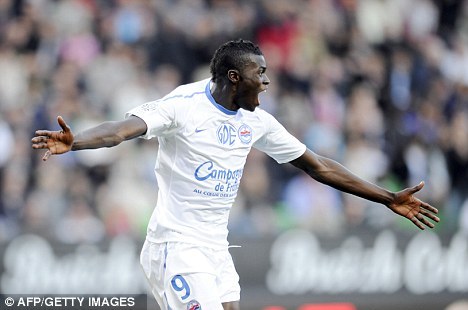 M'Baye Niang is France's next big thing, and Arsenal could do well to pay attention, or better, snag him before any other Premier league club. Manchester United, Manchester City and Tottenham Hotspur are said to be interested.
Niang plays for Stade Malherbe Caen, a club that discovered him in 2006 in the outskirts of Paris through their youth scouts, David Lasry and Laurent Blaize.
He scored a hat trick at the subsequent trial. Caen signed him immediately. They knew Saint-Étienne, PSG, Lille and Monaco were also interested in the 13-year-old.
Born in Meulan of Senegalese parentage, he has since represented France at the U-16 and 17 levels.
This season, he has come off the bench (ala Alex Oxlade-Chamberlain) to score important goals for Caen.
He plays primarily as a striker, but he has enough flexibility and versatility to play on the wings and in the attacking midfield position.
He could be Arsenal's Demba Ba if signed, although it wouldn't be a free signing. His age means that he could have a long future at Arsenal.
I would consider his signing shrewd.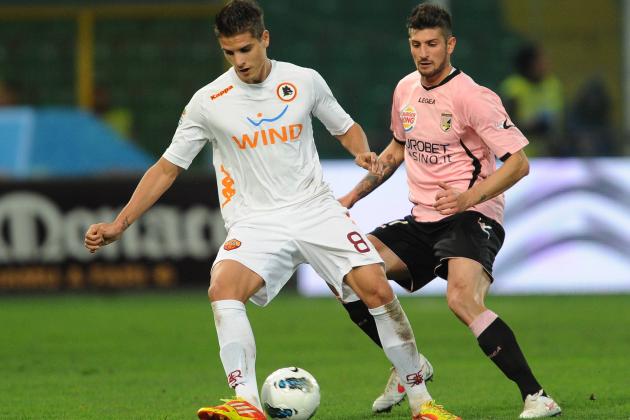 Tullio M. Puglia/Getty Images

That Erik Lamela now plays for A.S. Roma shouldn't stop Arsenal from signing him, if Wenger were to determine that the pair of Mario Götze and Christian Eriksen is too expensive for Arsenal.
Here is a player with great composure in the midfield with the intelligence to boot, a requirement for the playmaker type, which Lamela is.
His game is not built on speed but on intelligent calculation. He reminds me of Jon Mikel Obi, when the latter was the equal of Lionel Messi in the early days of these two players.
Lamela has turned 20, so like Eriksen and Neymar, he isn't technically a teenager. His talent warrants his inclusion here.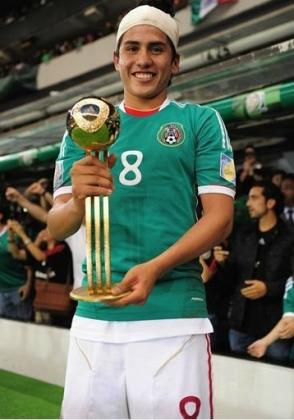 Anyone who watched the FIFA U-17 tournament last summer will no doubt remember Julio Gómez González, the Mexican teenager who shone in the semifinal between Germany and Mexico.
González scored two vital goals in that match, the first in the third minute and the second in the 90th minute to help Mexico advance to the final.
That final goal was as spectacular as it was heroic. González sustained a head injury that left him bleeding badly but was constrained by the circumstances at hand—Mexico did not have any substitutes left—and returned to the field of play heavily bandaged. He returned to score the aforementioned goal using the so-called bicycle kick.
González won the tournament's Golden Ball.
It is his heroism that endeared him to me. His willingness to pursue that half chance is the same trait we find in Chicharito Hernandez. For all we know, González could be next Chicharito, although he is a winger, not a striker like Hernandez.
González seemingly could be Mexico's next big thing, which is why it could benefit Arsenal to sign him.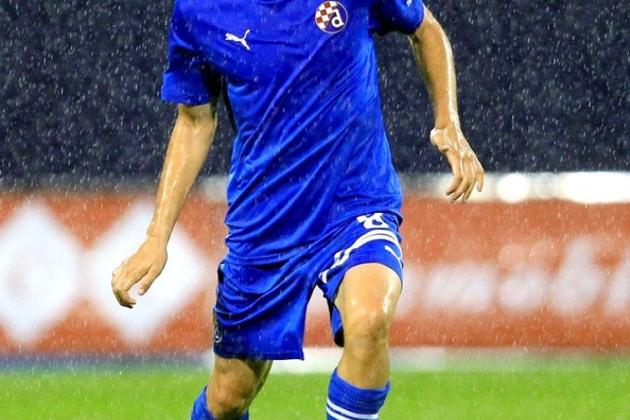 Unlike Fareez Farhan or Julio Gómez González, who wouldn't contribute to Arsenal's first XI immediately, Mateo Kovačić is a player who could have an immediate impact on the current Arsenal XI.
He is the Croatian Alex Oxlade-Chamberlain and has been linked to the two Manchester clubs and Arsenal.
Last August, the Daily Star had this entry on Wenger's interest in the talented lad. Rumor, of course, but still insightful:
ARSENAL boss Arsene Wenger is once again looking to sign Dinamo Zagreb teenager Mateo Kovacic.

The Gunners boss sent his chief scout Bobby Bennett to watch the Croatian midfielder, 17, in action last weekend.

Kovacic (below) scored in a 4-0 win at Osijek and impressed along with striker Mario Situm, 19, who scored twice.

Arsenal were tracking Kovacic earlier in the summer and, with the departures of Cesc Fabregas and Samir Nasri, boss Wenger could be in for the Croatian once again.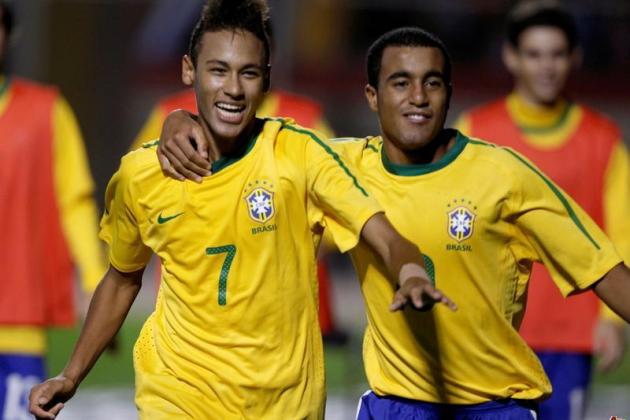 Lucas is second only to Neymar
Lucas Rodrigues is second only to Neymar in Brazil's young talent department. He plays in the attacking midfield role.
He is fast and versatile and could just be what Arsenal need for the attacking midfield position.
Already, he has been linked with Liverpool and Manchester United, according to The Sun, and is valued around £20 million, a steep price that could quench Arsenal's interest.
He seems like a player that could fit in at Arsenal, and considering Arsenal's relationship with São Paulo, the Gunners could land him.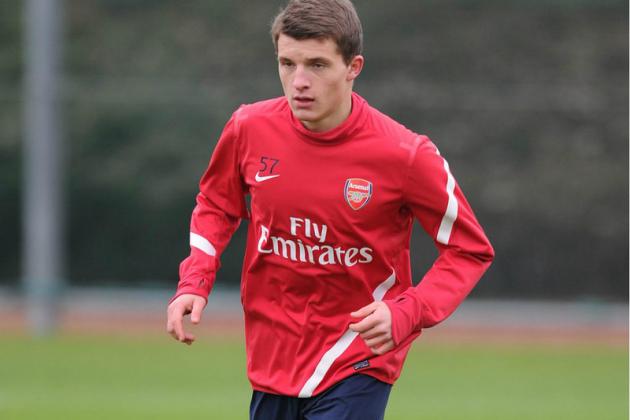 Arsenal already have many young players, so this list is more to afford conversation than anything else.
Most of these players won't come to Arsenal because of the competition to sign them by richer and financially irresponsible clubs.
Moreover, some of these players are unknown, and buying them may not be worth it.
Still, you never know.
I am interested to hear what you think.