Chelsea FC vs. Tottenham Hotspur: 5 Things Learned from the Match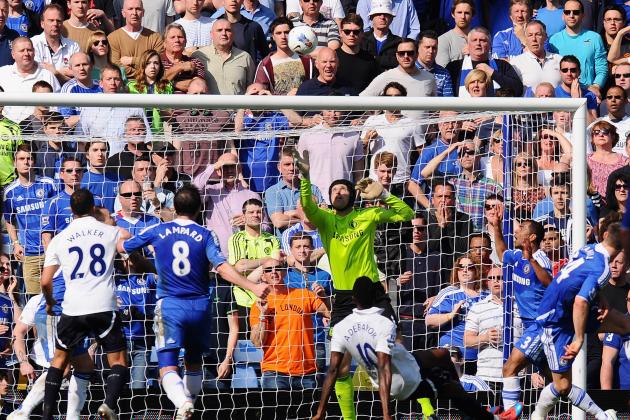 Mike Hewitt/Getty Images

Chelsea entertained Tottenham Hotspur at Stamford Bridge hoping to close down the gap that separated them from the lucrative Champions League spot.
The game was equally vital for Tottenham as they looked to extend the rift and end their recent string of poor results.
It was another lackluster performance from Chelsea, and Tottenham were unlucky to not have walked out with all three points. However, a crucial Gary Cahill interception and some fine saves from Petr Cech meant the game ended in a nil-nil draw.
Here are five things that we learned from the game.
Begin Slideshow

»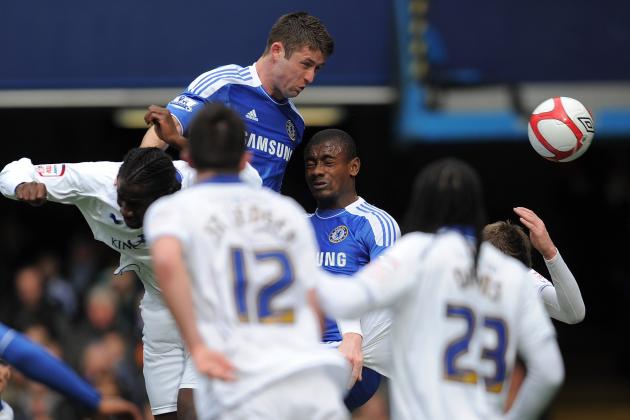 Michael Regan/Getty Images

There were some questions raised about Gary Cahill's defensive abilities when he signed for Chelsea from Bolton.
However, it's safe to say that he has been a great signing and has brought solid defensive play to the game. I won't be completely oblivious by saying he hasn't made mistakes, but he has managed to defend quite astutely.
In today's game, Cahill was the main reason that Chelsea managed to walk away with a point.
Emmanuel Adebayor, after having rounded the keeper, looked to slot the ball in but Cahill made a crucial interception and kept Chelsea in the game.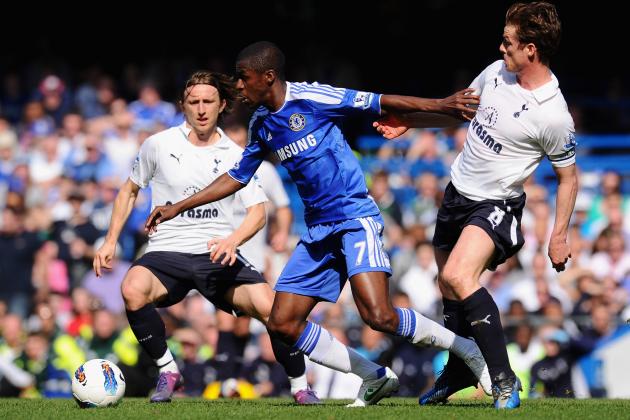 Mike Hewitt/Getty Images

While the likes of illustrious players like Luka Modric and Gareth Bale garner up all the headlines, Scott Paker goes around doing his duty, making sure that the opposition players do not score.
Today, Paker was in vital areas making crucial interceptions yet again, laying one-touch passes to open up spaces for the likes of Bale, Modric and Rafael van der Vaart while trying to set his teammates up for a quick counter.
It was another industrious performance from the Englishman which highlighted his significance to the Tottenham squad.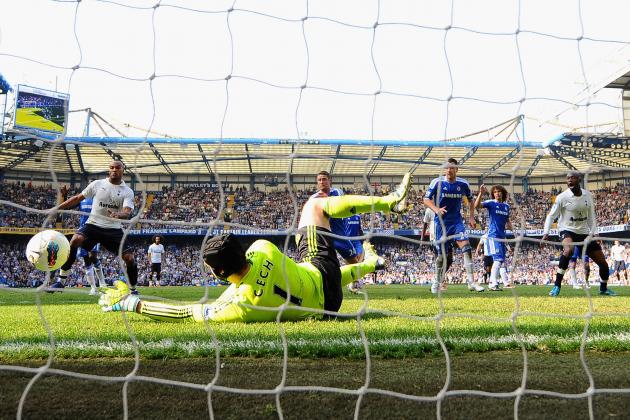 Mike Hewitt/Getty Images

It is a shame that Tottenham did not get all three points today as Chelsea's performance was absolutely terrible, having no clear goal threats.
On the other hand, Tottenham had great opportunities to score and, had it not been for goal-line clearances from Ashely Cole and Gary Cahill and some fantastic saves by Petr Cech, Chelsea would have forfeited the game easily.
The midfield area was completely crowded out and none of the Chelsea players found themselves in adequate space. Daniel Sturridge and Ramires were both non-entities throughout the game.
The Spurs had a total of 20 shots, four of which were on target, while Chelsea had only nine, out of only two were on target. The Spurs also enjoyed a great share of the possession with 55 percent.
However, it was surprising that Chelsea did not change their tactics and employ another form of offense. The midfield are had too many players and Chelsea's full backs were poor going forward.
The likes of Kyle Walker (man of the match) and Benoit Assou-Ekotto ventured forward and looked sharp throughout the game.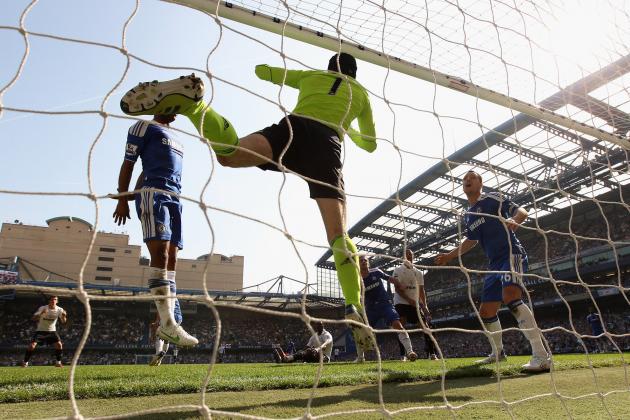 Clive Rose/Getty Images

Petr Cech was phenomenal yet again.
Cech made a crucial save to deny Rafael van der Vaart in the first half and came out early to make life difficult for Adebayor when faced in a one-on-one situation. This allowed time for Chelsea's defenders to track back, especially Gary Cahill who made a crucial interception to deny the Togolese a goal.
Cech was sharp all throughout the game, dealing with major threats effectively.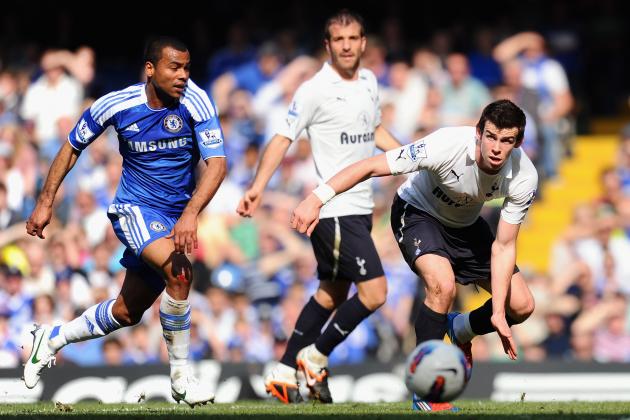 Mike Hewitt/Getty Images

Tottenham have played a beautiful blend of football all season long. Their matches have been a joy to behold.
While the first half of today's match was an absolute bore and the second half not as exciting as other Spurs' encounters, it showed that Tottenham have a greater hunger than Chelsea.
Chelsea needed to win at all costs as there are only a handful of games remaining and the gap getting wider. Not to mention, the team still has difficult matches against the likes of Arsenal and Liverpool.
Only Tottenham looked as if though they really wanted to win. They pressed forward and created great opportunities throughout the second half.
They've had a string of poor results recently, but Tottenham have seen off a difficult encounter and should qualify for the Champions League next season. Their remaining encounters do not involve any of the current top teams.
Let's hope they manage to hold on to their place.
Follow me on twitter: @BrenGoetze