Using Common Sense Apparently Not One of the Yankees' Joba Rules
March 23, 2012

Theo Wargo/Getty Images
Remember Brien Taylor, the high school senior that the Yankees made the No. 1 overall pick in the 1991 amateur baseball draft?
Taylor was destined for stardom, a strapping 6-3, 220-pounder who would follow in the Yankees great tradition of homegrown left-handed pitchers, a list that includes Lefty Gomez, Whitey Ford, Ron Guidry and Andy Pettitte. 
Unfortunately, Taylor never made it to the Bronx. He damaged his left shoulder in a barroom fight and never fully recovered. In the beginning of March Taylor's name resurfaced again when he was arrested in his native Beaufort, N.C., on charges of possession of cocaine with intent to distribute. 
Joba Chamberlain is not Brien Taylor. He wasn't in a bar fight when he suffered an open dislocation of his right ankle, an injury so severe that his career might be in jeopardy.
Chamberlain was playing on a trampoline with his son at an indoor playground for kids.
But both incidents show a clear lack of common sense.
It's great that Chamberlain was spending time with his son. But there should be signs posted at playgrounds that prohibit adults from using the kiddie slides, swings or other equipment.
I have followed my four-year-old nieces down those slides, as well as my two-year-old granddaughter.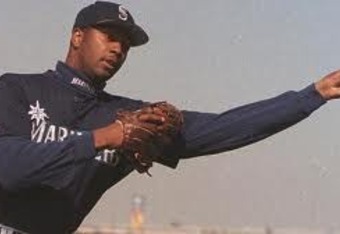 I'm smart enough to stay away from trampolines.
Just as you have to be a certain age or height to have access to rides at amusement parks, you can be too big to use the facilities at playgrounds designed for kids. Chamberlain is 6-2 and 240 pounds.
Chamberlain is already recovering from Tommy John surgery, but making good progress. The Yankees were hoping he would be back in June at the earliest, or at least for the stretch run late in the year.
That was a good enough reason to avoid taking any unnecessary risks.
But jumping on a trampoline is risky business if you are a professional athlete or couch potato.
Chamberlain should have known better.
He underwent surgery and will be lost for the entire 2012 season.
Rehabilitation will be difficult especially because of his weight. And Chamberlain won't be able to continue rehabbing his right arm, which will delay recovery from the Tommy John surgery.
This is not the first time Chamberlain's judgment can be questioned.
He was arrested in Nebraska, his native state, in October of 2008 for driving under the influence of alcohol.
His weight was an issue last spring when general manager Brian Cashman joked about Chamberlain finding the pounds that CC Sabathia lost.
Joba's mother Jackie Standley was arrested in Lincoln, Neb. in 2009 and pleaded no contest to charges of felony drug possession after selling a gram methamphetamine to an undercover police officer.
The Yankees haven't helped matters either as they have waffled during his five-year career on whether he should be a starting pitcher, setup man or even a closer.
Still, Chamberlain is only 26 and if there are no complications in his recovery and rehabilitation of the fractured ankle, he may yet have an opportunity to fulfill some of his potential.
Whether it is for the Yankees or another team remains to be seen.