WrestleMania 28: John Cena Should Take Time off After Epic Loss to The Rock
March 23, 2012

Michael N. Todaro/Getty Images
John Cena has a chance to take himself off the road and take some time to rest his body. Losing against The Rock in their main event match at WrestleMania 28 will give Cena a chance to get that needed rest. 
Cena is one of the hardest workers in the wrestling business. If he's not wrestling, then he's doing some promotional work with any media outlets promoting the WWE, or doing charity work with the Make-A-Wish Foundation. 
However, all of this time has to be taking a toll on Cena's body and mental well-being. 
The build to Cena's match with The Rock has Cena putting so much pressure on himself that if he loses he will not be able to face the WWE Nation the next night. This is the perfect exit for Cena for a lengthy period of time. 
Cena can lose to The Rock at WrestleMania 28 after taking a second or third Rock Bottom. The ending can show Cena walking to the back distraught while The Rock poses on the turnbuckle to close the show. 
The next night, Cena comes out and gives a long promo where he lets the fans know that he's "lost his smile." 
Then the WWE can go two ways. 
They can have Cena just bow out of the ring after saying that he just doesn't have it in him anymore. That he needs to rethink the business since he's spent so much time away from his family at home. He then can leave to the back with no music, just a sad Cena who suffered a crushing loss.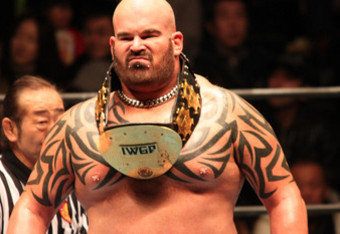 Or, they can have Cena cut a promo where he apologizes to the WWE crowd for not being able to defeat The Rock. However, instead of Cena walking to the back, he's carted off by EMTs after an attack by the debuting Lord Tensai. 
If the WWE would go this way, then they establish Lord Tensai as a major force in the WWE, while writing Cena out of the storyline. Plus this way it gives Cena a storyline to come back to when he returns for SummerSlam.  
The WWE will continue without their biggest star, Cena. The merchandise will still sell, the television ratings will still be around 3.0-3.4. And without Cena, the WWE will be able to establish another top face in the company. 
Cena has to take some time off from the company. Losing to The Rock at WrestleMania 28 is the perfect time for him to do it.