Tristan Thompson, Alonzo Gee and Five Cavaliers Worth Waiting for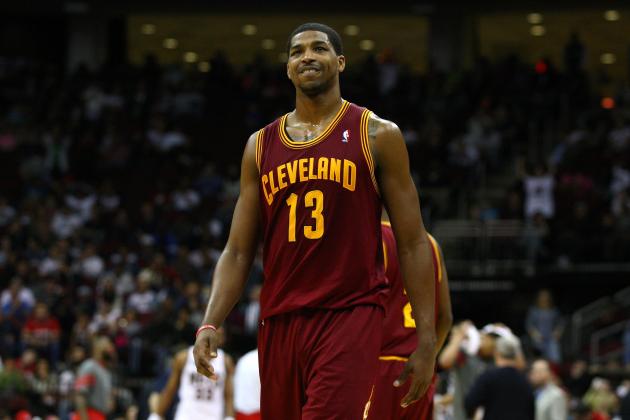 Chris Chambers/Getty Images

As the 2012 NBA Draft steadily approaches, much has been made of the potential moves by the Cleveland Cavaliers. Surprisingly, a handful of those moves include the replacement of some of the Cavaliers' youngest players with underestimated futures.
Fortunately for those players and the Cavalier front office, I've compiled a list of who should not be given up on so soon. Between rookies and other young, developing talent, it's never too soon to admit that you're giving up too soon.
Begin Slideshow

»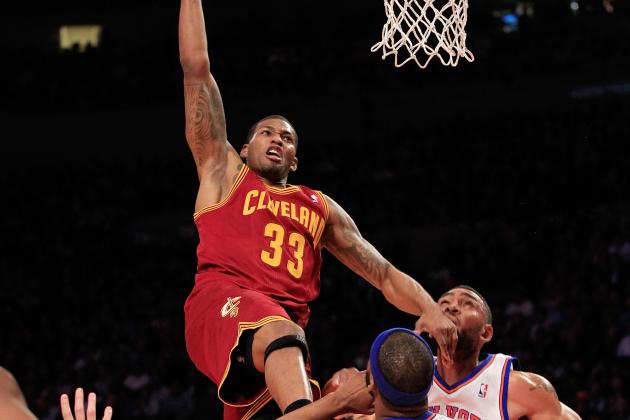 Chris Trotman/Getty Images

Many mock drafts have suggested that the Cleveland Cavaliers will target a small forward in the first round of the 2012 NBA Draft. Considering 24-year-old Alonzo Gee is as well-rounded a prospect as you'll find at the 3, the Cavaliers would be foolish to replace him.
Gee has been a revelation in 2012, becoming a consistent scoring option and respectable defender. His averages of 12.5 points, 6.6 rebounds, 2.0 assists and 1.7 steals per game in the month of March are evidence of such.
While Gee doesn't have the name value that a player such as Michael Kidd-Gilchrist may display, he is receiving his first real opportunity to shine and he's doing just that. By my estimations, that's the beginning of an All-Star career.
Season Averages: 13.57 PER, 10.7 ppg, 4.9 rpg, 1.7 apg, 1.5 spg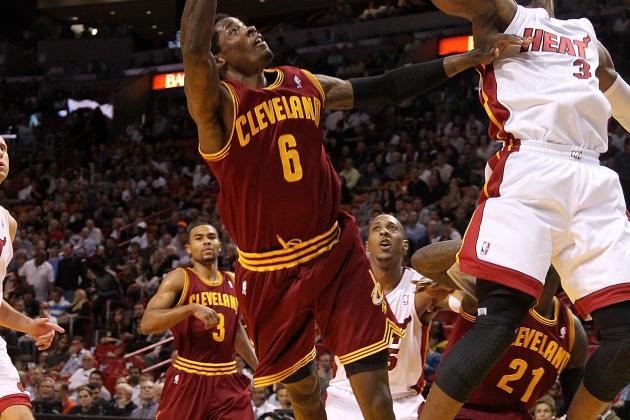 Mike Ehrmann/Getty Images

Manny Harris has his flaws; he takes three-point shots that he's not capable of making, forces a wide-volume of shots in small periods of time and looks for the flashy rather than the efficient.
With that being said, this kid has potential.
The 6'5" guard is a capable ball handler, can finish around the rim and even crashes the boards better than most guards. While he is certainly a work in progress, Cleveland fans must be reminded of something: so is the team.
Harris deserves the opportunity to be a Sixth Man.
Season Averages: 10.01 PER, 13.6 mpg, 5.6 ppg, 2.5 rpg
Kevin C. Cox/Getty Images

Omri Casspi has had yet another under-performing season in which his impressive rookie season has gone forgotten. Fortunately for Casspi, he's only 23-years-old and plays a position where talented players are difficult to come by.
Casspi is excellent in the open court, can knock down his jump shots and rebounds well for a perimeter player. He's also much taller than the average 3, something that enables him to rebound better than most perimeter players.
While the Israeli will need to develop a more consistent game, it's far too soon to write him off just yet.
Season Averages: 11.36 PER, 7.0 ppg, 3.5 rpg, 1.0 apg
Mike Lawrie/Getty Images

Tristan Thompson is a horrendous free throw shooter, often struggles with turning the ball over and is far too raw on offense to be considered a true scoring threat.
With that being said, he's a freak athlete who can finish above the rim, block shots with the best of them and overcome his size deficiency by dominating the glass.
Some, including myself, had projected the Cavaliers as one of the teams likely to take a chance on Perry Jones III. Upon further review of game footage, it's clear that Tristan Thompson is not just a defensive stalwart; he's a potential franchise player.
Build this team around he and Kyrie Irving. Don't bring someone in to play in front of him.
Season Averages: 13.40 PER, 22.5 mpg, 7.8 ppg, 6.3 rpg, 1.1 bpg