Fantasy Baseball Sleepers 2012: Eric Hosmer and Pitchers Who Will Win Leagues
March 21, 2012

Brian Kersey/Getty Images
We are one week away from the inception of the 2012 Major League Baseball season. That means that players like Matt Kemp are one week away from guiding your fantasy baseball team to glory. But what sleepers are out there that can put your team on their back this year?
Smart owners have studied the trends and kept up with Jay Clemons and The Fantasy Blog here at Bleacher Report to find their stud for the 2012 season. Eric Hosmer is pegged by many to be a breakout candidate for 2012, and for good reason.
Hosmer is 22 years old. Last year, he batted .293 while driving in 78 runs and hitting 18 homers. Given that he was in Triple-A for the first month of the season, he has the chance to increase his already solid numbers.
If you are still looking for a first baseman in the third round, Hosmer would be a steal. He's got the potential to crack the top six at his position this year.
But batters are not the only key to success in fantasy baseball. Stud pitchers like Justin Verlander kept many owners in their leagues because of their innings pitched, strikeouts, wins and low ERA. 
Many will probably overpay for aces like Verlander. Here are some sleeper picks at pitcher that could help you win your league.
Cole Hamels (SP) Philadelphia Phillies 
A projected top 10 fantasy pitcher shouldn't be a sleeper. But Hamels is. He's widely regarded as the third best pitcher on his staff, and that can lead some owners to downgrading his value.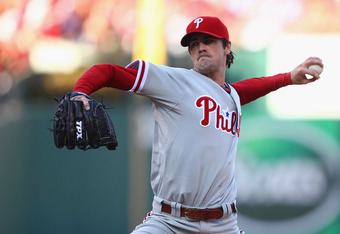 Dilip Vishwanat/Getty Images
Coming off arguably his best season yet, Hamels should continue to improve. He may not swing your wins to the top of your league, but his 200 strikeouts and great ERA and WHIP could.
Zack Greinke (SP) Milwaukee Brewers
Greinke is another pitcher that is projected high but going low. He's a top 10 caliber pitcher, despite having a sub-optimal 2011 season.
Last year, he averaged 10.54 strikeouts per nine innings. He was 9-3 in the second half of the season with a 2.59 ERA and a 1.16 WHIP. Those are the numbers that make aces, and those are the numbers that Greinke could produce this year.
Brandon League (RP) Seattle Mariners 
Saves are one of the easier statistics to come by in fantasy baseball, so don't be overpaying for guys like Jonathan Papelbon or Drew Storen (Craig Kimbrel is an exception). League is a sleeper here because he isn't well known, but he gets the job done.
Last year, League had 37 saves (third in the AL) and a solid 2.79 ERA. He's not a strikeout closer, so be wary, but his sinkerball style works well with what he has behind him: Safeco Park and two quick middle infielders.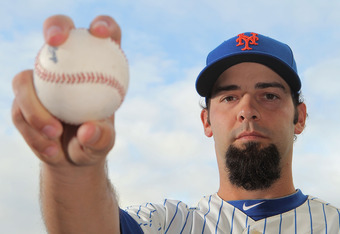 Marc Serota/Getty Images
Dillon Gee (SP) New York Mets
Why not take a chance on Gee? He'll obviously be a late-round pick and he is atrocious on the road (5.17 ERA away from Citi Field), but he's got upside. Gee turns 26 in April and has posted satisfactory statistics during spring training.
If he's playing in New York, throw him into your lineup. Last year, he posted a 3.17 ERA with seven wins and three losses at home. Not to shabby for a last-round addition.
Studs are the players who contribute the most to your fantasy team, but these sleepers could be players that put you over the top.
Be sure to check the Fantasy Blog for all things fantasy baseball.