Hines Ward: 7 Best Moments of WR's Pittsburgh Steelers Career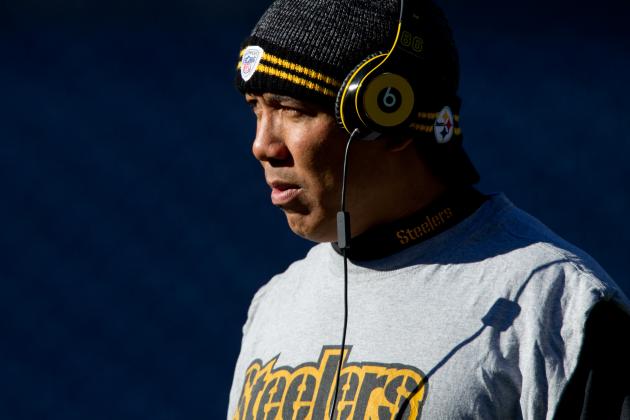 Justin Edmonds/Getty Images

Jerry Rice. Brett Favre. Joe Montana. Hines Ward.
In about five or six years, all of these guys should be members of the NFL's Hall of Fame.
All of these men were the quintessential leaders of their respective teams, and all were booted out of town once the organization felt they were too old to continue playing. By announcing his retirement yesterday, Ward put himself in a different category than these Hall of Famers.
Rice, Favre and Montana all put on new colors after feeling spurned by the team with which they sustained their image. Hines Ward, the ultimate team player, could not bring himself to putting on a new uniform.
His retirement is a great example of putting the team first, which is what he did throughout his career. Even before he was cut, Ward was trying to figure out ways to take a pay cut in order to remain a Steeler. Unlike the other players, Ward is completely selfless and pays homage to the franchise that brought in the quarterback/receiver combo from the University of Georgia in 1998.
It's time to show Hines some love and look at the highlights of his Steelers career now that it has come to an end.
Begin Slideshow

»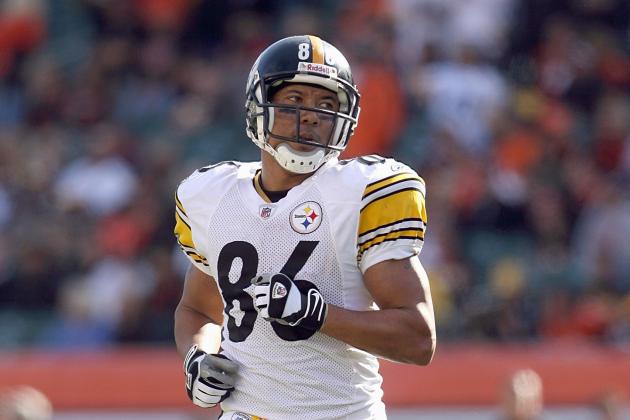 Andy Lyons/Getty Images

Ward is arguably the best blocking receiver in NFL history. In 2008, he broke Bengals linebacker Keith Rivers' jaw on a blind-side, completely legal hit. Since that hit, the league has made a ruling banning such hits.
The physical toughness Ward brought to the table every game is part of what gave Pittsburgh their tough identity. It's saying something when defenders are the ones who are afraid to get hit by a receiver.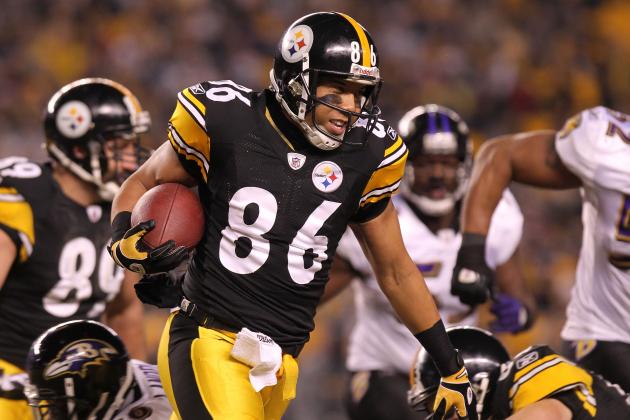 Nick Laham/Getty Images

After his first three seasons in Pittsburgh, Ward finally solidified himself as their No. 1 receiver in 2001, catching 94 balls for 1,003 yards and four touchdowns. It was the first time he accumulated 1,000 yards in a season, and he was rewarded with his first Pro Bowl selection.
Ward followed his first Pro Bowl selection with three more in consecutive years. His greatest single-season year was in 2002 when he caught more than 100 passes for the first and only time in his career. Ward reeled in 112 catches for 1,329 yards and 12 touchdowns.
His total numbers over his Pro Bowl runs amounted to 381 receptions for 4,499 yards and 30 touchdowns.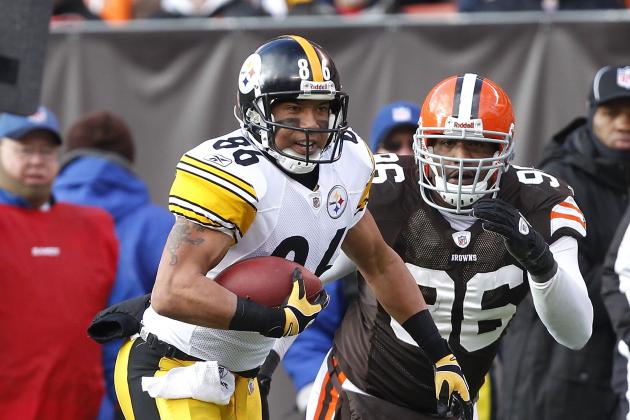 Matt Sullivan/Getty Images

On January 1, 2012, Ward became the eighth player in NFL history to reach 1,000 receptions for his career. Ward did so in the season finale, which will now be known as the final game of his 14-year career.
With 995 catches going into the game, Pittsburgh made sure Hines got the monumental achievement. In the win against the Cleveland Browns, he caught five balls for 24 yards.
The 2011 season held Ward's lowest stats since his rookie season, but he got the 46 catches he needed to become one of only eight players to reach 1,000 catches.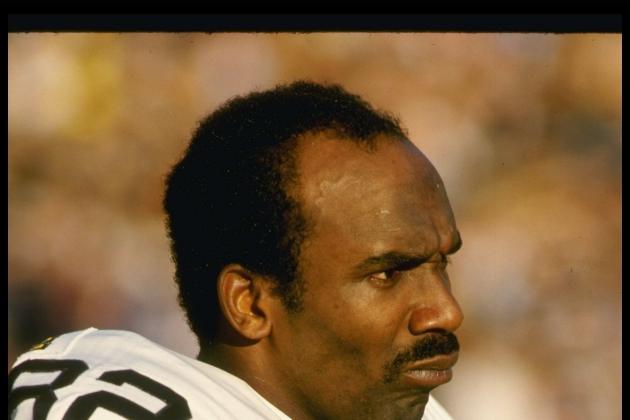 Rick Stewart/Getty Images

Under all the lights on Sunday Night Football in 2005, Ward surpassed Hall of Famer John Stallworth as the Steelers' all-time leader in receptions, as he caught his 538th pass.
Stallworth and Lynn Swann were the receiver duo catching balls during the Steelers' four Super Bowl wins in the '70s. Hines passed both players and is now the Steelers' all-time leader in passes caught, receiving yards and touchdown receptions.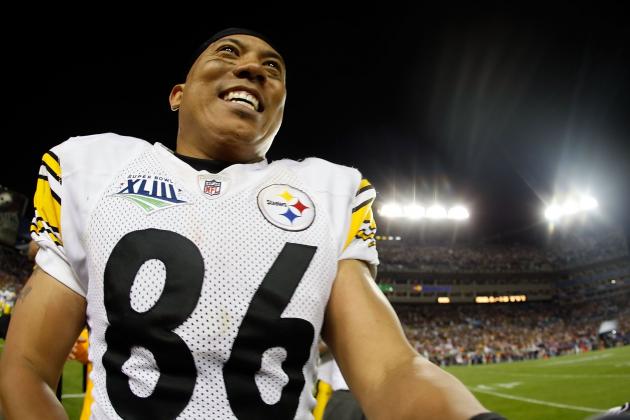 Jamie Squire/Getty Images

In one of the most exciting Super Bowls in NFL history, the Pittsburgh Steelers beat the Arizona Cardinals 27-23. On a last-minute drive ending with a tip-toe touchdown catch by Santonio Holmes, the Steelers hoisted the Lombardi for the second time in four seasons.
Holmes was named Super Bowl XLIII MVP, but the Steelers wouldn't have gotten so far without the help of Hines Ward. Ward caught two passes for 43 yards in the game, but his play leading up to the Super Bowl is what really helped Pittsburgh.
In that 2008 season, he went over 1,000 yards receiving for the first time in three seasons. His high level of play kept the Steelers' offense at an elite level, helping them through the playoffs and into the Super Bowl.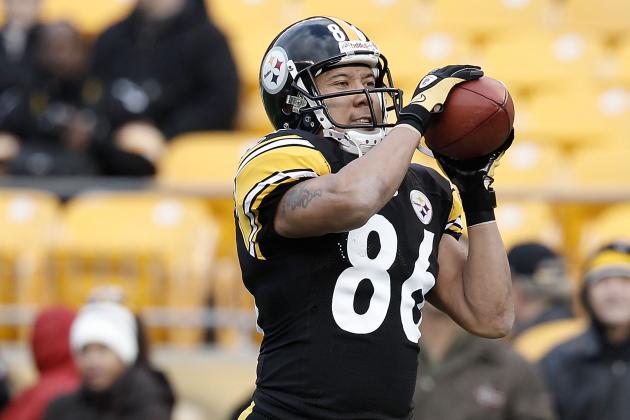 Jared Wickerham/Getty Images

Ward was named to the All-NFL team after his best statistical season in 2002.
During that year, Ward set new records for passes and touchdowns caught in a single season by a Steeler. His stats totaled 112 catches, 1,329 yards and 12 touchdowns. Ward caught 10-plus touchdown catches three times over his 14-year career, but never beat the 12 he caught during his prolific 2002 season.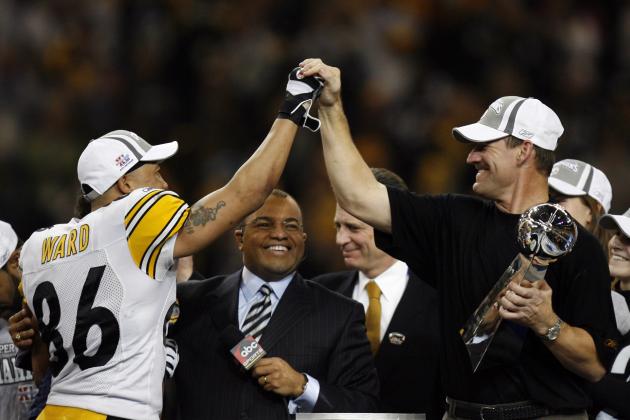 Allen Kee/Getty Images

Ward was the key component in bringing Pittsburgh its first Super Bowl title since the team won four in the '70s. Super Bowl XL meant so much to so many members of the Steelers organization.
It was the one for the thumb, it was for Jerome Bettis, it was for Bill Cowher. With the team goal so focused in on winning that championship, the ultimate team player stepped up to the occasion.
Ward had one rush attempt that went for 18 yards, but more importantly he caught five balls which he took for 123 yards and a touchdown. Ward was named the game's MVP, and there was no question he deserved the award.