4 Reasons the Philadelphia 76ers Can Beat the New York Knicks in the Playoffs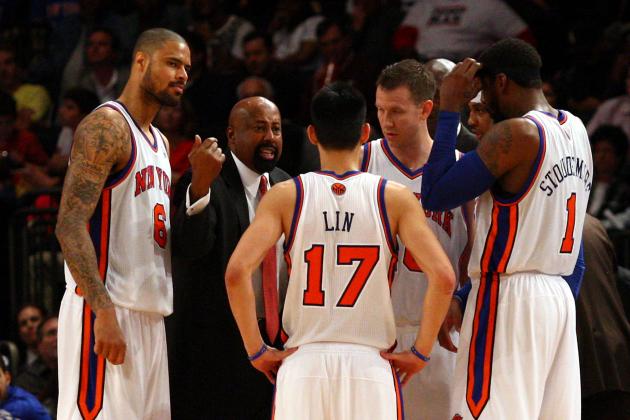 Chris Chambers/Getty Images

The Sixers and Knicks play tonight in what looks like the NBA Game of the Week.
The Knicks are riding a four-game win streak into the Wells Fargo Center. Factor in the resurgence of Linsanity and that the game is on ESPN, and this game will get a lot of attention and the winner will have a lot of momentum going forward.
If the playoffs started today, these two teams would not meet in the first round because of their seeds. However, if either team wins its first-round matchup, it could play in the second round. It is more likely this is the case unless the Knicks win a lot more games to reach the five seed to play the current fourth-seed Sixers in the playoffs.
Here are four reasons why the Sixers can beat the Knicks in the playoffs.
Begin Slideshow

»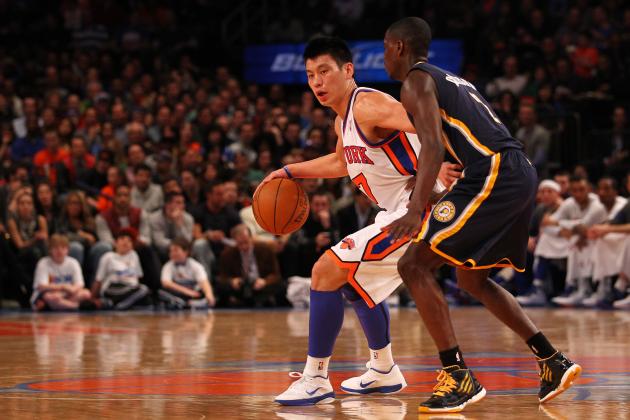 Al Bello/Getty Images

The Sixers are ahead of the Knicks in terms of seeding for the Eastern Conference playoffs. This could be huge in the playoffs because the team with the upper hand will have home-court advantage. The Sixers were great at home to start the year going 20-9 overall, and if they can replicate that in the playoffs, it will be hard for any team to beat them at their place.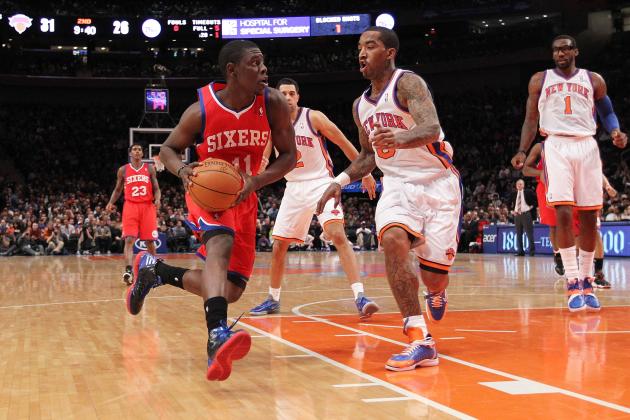 Nick Laham/Getty Images

Although the Knicks have stars who have played in the playoffs in the past with other teams, the current unit as a current team does not have the experience of playing the playoffs together.
The Knicks were swept in the first round last season by Boston and added many new guys to the team such as Tyson Chandler, JR Smith and of course, Lin. The Sixers last season lost to Miami 4-1 in the first round of the playoffs, but the team is relatively the same.
This should give the Sixers the edge as the new-look Knicks may still be trying to figure each other out.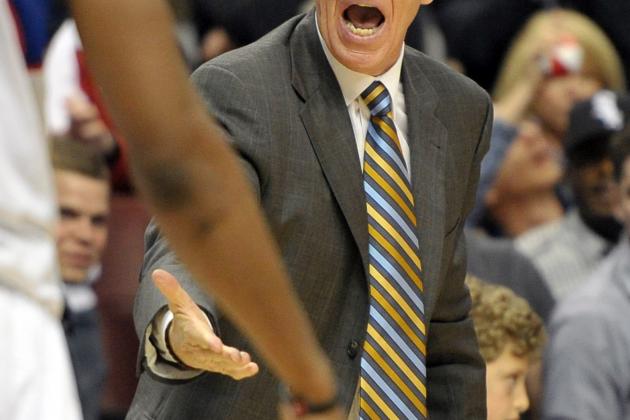 Drew Hallowell/Getty Images

Mike Woodson is off to a perfect start since taking over the head coaching position four games ago. Doug Collins was hired in 2010 and led the Sixers to the playoffs last season. Woodson is still new to the game—at least in New York—and that time with his team may be a determining factor.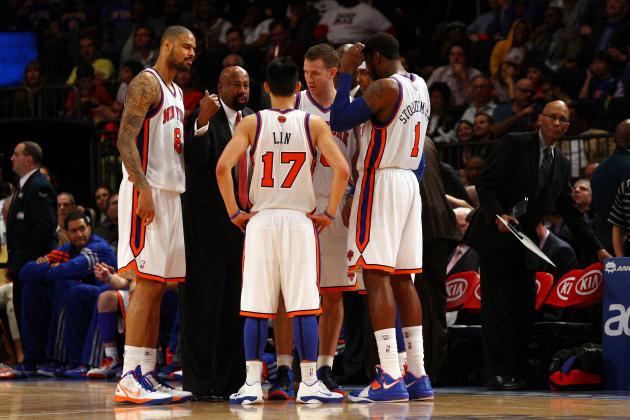 Chris Chambers/Getty Images

The Sixers were great early in the season when they started 20-9 because they played like a great college team. No one player really stood out from the rest and they all looked good as a unit.
The same can't be said for the Knicks, who started 8-15 before Linsanity went 9-3, 0-6 and now 4-0. It looks like they are finally turning the corner, but come playoff time, will 'Melo play along well with Lin?