WWE: 5 Reasons Sin Cara and Rey Mysterio Should Be a Tag Team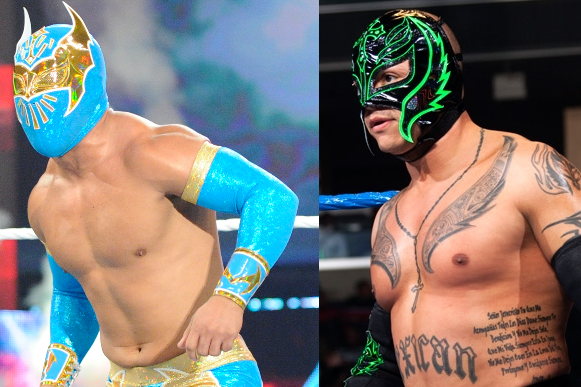 With Rey Mysterio and Sin Cara returning to the WWE in the near future, many wrestling fans are wondering what direction the company is planning on taking when it comes to these dynamic high-flyers.
One direction that the WWE could take with these two superstars is placing them together in a tag team. If it is done properly, Sin Cara and Rey Mysterio would make a great WWE tag team combination.
Here are five reasons why Sin Cara and Rey Mysterio should be a tag team.
Begin Slideshow

»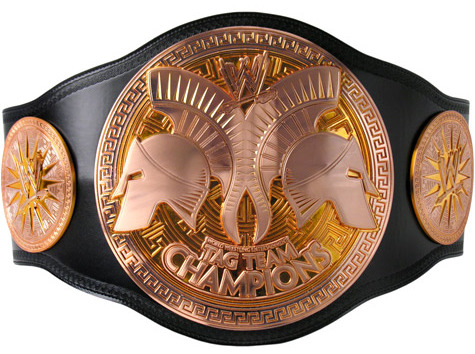 Photo: hatter518.blogspot.com
In the past year, the WWE tag team division has been somewhat of an afterthought in the company, but recently it has gained some momentum.
With the additions of Hunico/Epico, Kofi Kingston/R-Truth, Jack Swagger/Dolph Ziggler and The Usos, having the team of Sin Cara/Rey Mysterio would add more depth to the division and give it a little more excitement.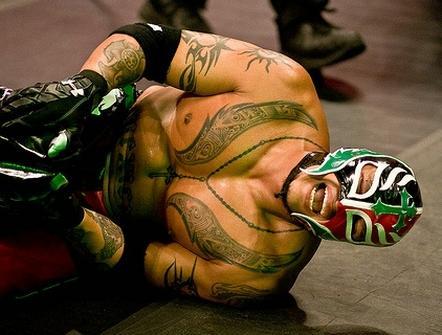 Photo: allwrestlingsuperstars.com
Throughout his career in professional wrestling, Rey Mysterio has suffered numerous injuries in the ring. He has undergone several operations on both knees.
If he continues as a singles competitor in the WWE, he would increase his chances of suffering another serious injury that could be a career-ending one.
If he were part of a tag team, he wouldn't spend as much time inside the squared circle. Sin Cara would share the workload and Mysterio's longevity would increase.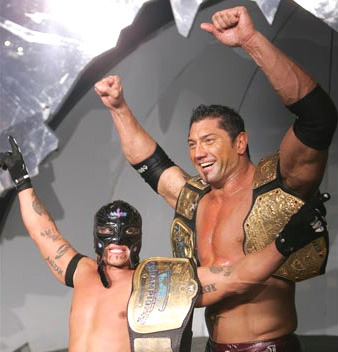 Photo: studentsoftheworld.info
Rey Mysterio has an extensive tag team wrestling resume, not just in the WWE but in WCW and independent promotions.
While in the WWE, Mysterio has captured tag team gold with such iconic stars as Eddie Guerrero, Edge, Batista and Rob Van Dam.
His wealth of knowledge as a tag team competitor would greatly benefit Sin Cara, and they would make an excellent pair.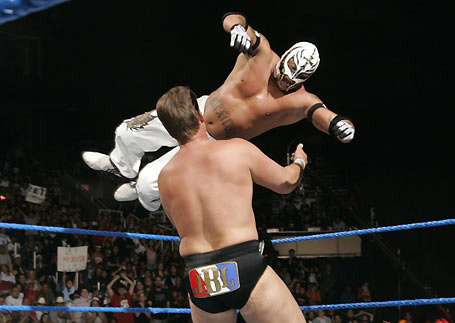 Photo: topwrestlers.wordpress.com
Sin Cara is a very talented performer, but when he wrestled in a WWE ring, he had his share of difficulties.
Botched spots and mistimed moves have plagued Sin Cara's overall performance in the ring. Having a highly experienced Lucha Libre wrestler like Rey Mysterio as his partner could be beneficial to him.
Rey Mysterio is one of the greatest Lucha Libre wrestlers in history, and his championships and accomplishments in pro wrestling are nothing short of amazing.
Rey could keep a watchful eye on Sin Cara's skills in the ring and school him behind the scenes if he needed some pointers.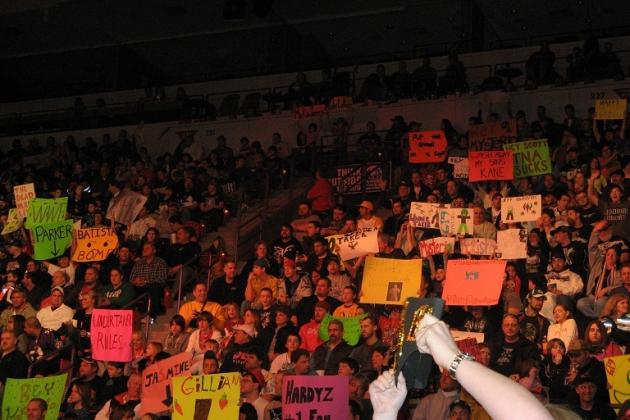 Photo: forums.ufc.production.sparkart.ne
In terms of the business side of the WWE, having Sin Cara and Rey Mysterio as a tag team would be very good for merchandising.
Both Sin Cara and Rey Mysterio are a big hit with the younger demographic. Their masks and other merchandise fly off of the shelves.
Putting them together in a tag team with a decent push with ample time on WWE TV would bring in major dollars in merchandise revenue for the company and would be good for Sin Cara and Rey Mysterio's wallets as well.
You can follow me on Facebook and on Twitter Follow @Richard_BReport.