New England Patriots: Anthony Gonzalez, Brandon Lloyd and New-Look WR Corps
March 19, 2012

Garrett Ellwood/Getty Images
Not since 2007 have the New England Patriots done as much in a single offseason to revamp their receiving corps as they have this year.
Expecting similar results to what New England had that season would be ludicrous in many rights, but the Patriots obviously had reasons for making each move.
WR Brandon Lloyd
The Patriots needed an outside-the-numbers threat and they got one in Brandon Lloyd.
For the past two or three years, the talk has been that too much of the offense centers around short to intermediate passing over the middle of the field. In that time, a primary criticism of the Patriots offense has been that they lack threats at wide receiver.
Since Jabar Gaffney left in 2008, the Patriots have lacked a wide receiver that can line up at all the different spots. 
WEEI's Christopher Price has an excellent write-up on what Lloyd brings to the offense:
It's not just as a deep threat — Lloyd represents a serious upgrade across the board for the New England passing game. Per the chart that was whipped up by Steve Palazzolo of Pro Football Focus [below], Lloyd's numbers in both the intermediate and deep routes the last two seasons are impressive, and will provide a serious boost to the Patriots' offense.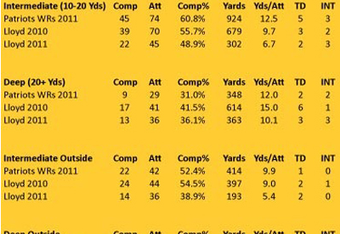 It will also be interesting to see how Lloyd's role affects Deion Branch. While the Patriots may incorporate more spread looks with their recent receiving acquisitions, it wouldn't surprise me in the least to see Lloyd take away some snaps from Branch, should the 34-year-old wideout return to New England.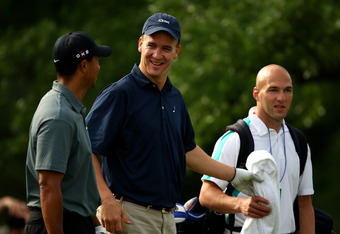 Richard Heathcote/Getty Images
Typically, signing a former first-round pick as a free agent would generate quite a bit of buzz. But typically, former first-round picks generate more than five receptions in a three-year span. Gonzalez has many reasons, most of them injury-related, for his failed production since 2009. 
What exactly can New England expect from Gonzalez? Bleacher Report NFL editor Collin McCollough, a loyal Colts follower, had this to say:
Curious fit for the Patriots. He can play flanker or slot, but surely the Patriots aren't looking for another slot guy with Welker, Edelman, Gronk and Hernandez already in the mix. If the Pats have him at flanker, then, he's not really the flanker type they need. When healthy, he's a crisp route-runner with solid hands that can establish a great rapport with his QB and will always be in the right place at the right time. But he just doesn't have burner speed. At best, he has above-average speed.  As the Pats need a burner type to really stretch defenses, Gonzalez seems like an odd fit unless he is viewed as a Deion Branch possession receiver replacement or depth option. He is not much of a special teams player, either.
Considering his injury history (via Mike Reiss of ESPN Boston), the Patriots most likely view him as a depth addition.
The Patriots are definitely stocked up on over-the-middle possession types at receiver, but with that being such an integral part of their game plan, it seems logical for them to stock up even further. It serves as insurance against injuries as well as a possible Wes Welker holdout due to the franchise tag.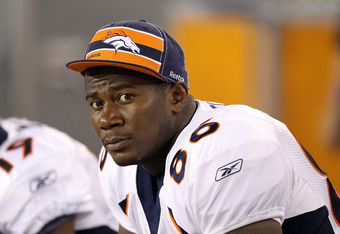 Christian Petersen/Getty Images
TE Daniel Fells
Wait...why would the Patriots need to add another tight end? Don't they already have two of the best tight ends in the NFL?
Two reasons: depth and insurance. The Patriots typically carry three tight ends on their roster, but were unable to do so last year when they were deprived of two tight ends, Lee Smith and Will Yeatman, when their AFC East rivals picked up both of them off waivers.
Fells is more of a blocking tight end, but he was a very effective one for the Broncos in 2011. Don't expect him to catch very many passes; his career-high is 41 in 2010 with the St. Louis Rams. According to Pro Football Focus, he was a blocker on 711 of 1,051 possible snaps in 2011 (67.6 percent) and went out for a pass on 340 snaps (32.4 percent).
Offensive tackle Nate Solder has lined up as a tight end 2011, but with the Fells signing, his contributions in that role could diminish as he becomes more of a traditional tackle.
UPDATE: WR Donte Stallworth
My thoughts are written more in-depth at the link here.