Penn State Football: The 5 Most Underappreciated Players in School History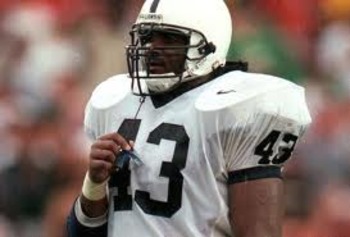 Penn State is rich in football tradition. The Nittany Lions churn out top-shelf talent on a consistent basis, and they always have.
Nittany Lion fans hold certain players, and teams, in the highest regard. Many of these players were award winners, or All-Americans.
Fans also forget about certain players. Whether they were nationally recognized, or not, fans tend to overlook some key elements of Penn State lore.
This list could go on much longer, but I will cut it to the five that best fit my standard.
Here are the five most underappreciated players in Penn State history:
Darren Perry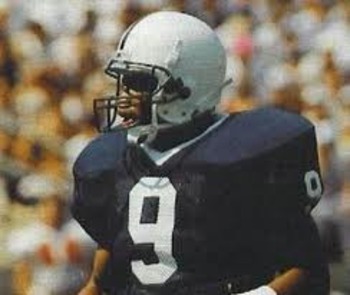 Penn State is not rich in defensive back tradition, but Darren Perry was one of the best.
When Penn State fans think Penn State defensive back, they tend to think of Neal Smith, or even Mark Robinson; however, Perry should be right there with both of them.
Perry left Penn State as their second all-time leader in interceptions with 15.
Perry was named an All-American in 1991. That season he had a team-leading six interceptions, two of which he took back for touchdowns.
The Nittany Lion fans should remember Perry's dynamic skills in coverage, and his famous Sports Illustrated cover photo in 1990.
Chuck Fusina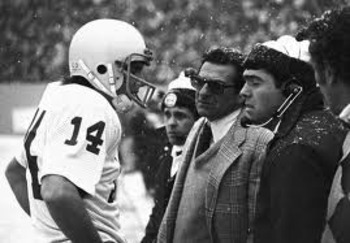 Courtesy of washingtonpost.com
Penn State is definitely not considered Mecca for college quarterbacks.
Championship-winning quarterbacks, Kerry Collins and Todd Blackledge, are remembered, but others are often forgotten.
Chuck Fusina never won a national title, but he was very good nonetheless.
In 1978, Fusina won the Maxwell Award and was the runner-up for the Heisman Trophy. He was also named an All-American.
The Nittany Lions lost the 1978 National Championship Game to Alabama, but Fusina only had three losses in his entire career.
Fusina was, if nothing else, a tremendous winner.
Lenny Moore
Courtesy of allstarincwebsite.com
Lenny Moore is one of the most unique players to ever don Penn State's blue and white jersey.
Moore played on both sides of the field for the Nittany Lions. He played tailback on offense, and cornerback on defense.
Offensively, Moore averaged eight yards per carry. He was an electric playmaker in the open field with breakaway speed.
Moore was also a terror on defense and special teams. He led the team in interceptions twice, and punt-return average three times.
Moore never garnered All-American honors, but he was a special player.
He would fit into today's spread offenses without missing a beat.
Andre Collins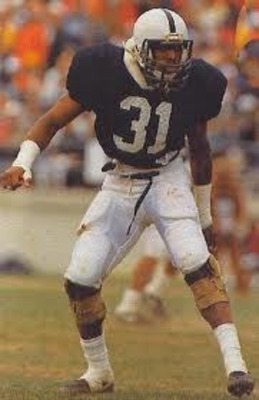 Courtesy of blackshoediaries.com
Andre Collins would be remembered better if he did not play Penn State's deepest historical position.
The Nittany Lions are known as "Linebacker U." That makes certain linebackers easy to forget, even if they should not be.
Collins was an All-American in 1989 and a Butkus Award finalist. He was to Penn State's defense what Blair Thomas was to Penn State's offense.
Penn State has a ridiculously deep line of linebackers throughout their program's history. Collins is often forgotten among players like Shane Conlan, Greg Buttle and Dennis Onkontz.
Collins should make some people nod their heads and smile when his play is remembered.
Brandon Short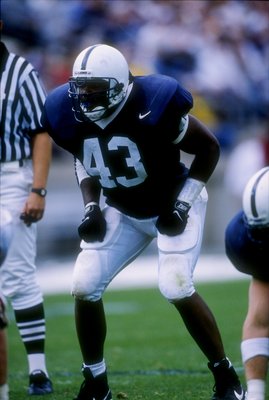 Rick Stewart/Getty Images
Brandon Short was an outstanding linebacker for Penn State. He also happened to play next to two of the best defensive players Happy Valley has ever seen.
Penn State's defense in 1999 boasted three All-Americans. Linebacker LaVar Arrington, defensive end Courtney Brown and Short all grabbed national recognition for their stellar play.
Arrington and Brown are easily remembered because of their freakish ability, but Short should also be mentioned in the same breath.
Short was a two-time All-Big Ten talent and an All-American in 1999. He was also a finalist for the Butkus Award in 1999.
Short did not provide the breathtaking plays that Arrington did, but he was extremely intelligent on the field. The four-year starter and two-time captain dissected offenses with precision.
Fans should remember Brown and Arrington, but they also mustn't forget about their third partner in crime.
Keep Reading

Penn State Football: Like this team?