Ramon Sessions to Lakers: Grading the Deal for Each Team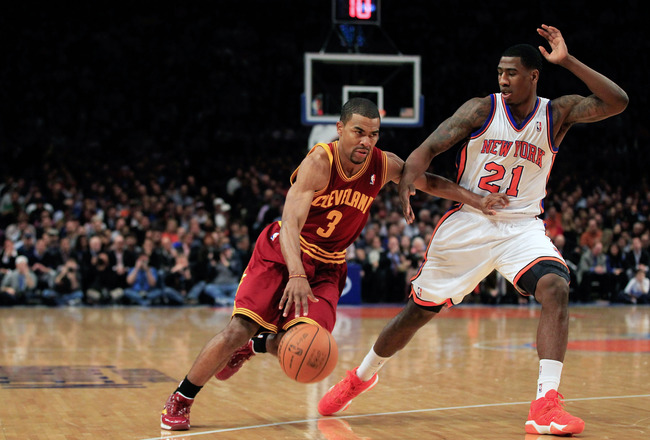 Does Ramon Sessions put the Lakers in the title picture?
Chris Trotman/Getty Images
Ramon Sessions is on his way to Los Angeles, giving the Lakers the backcourt help they so desperately needed.
The Lakers will send Luke Walton and their protected first round pick in 2012 in exchange for Sessions and forward Christian Eyenga, according to Dave McMenamin of ESPN LA.
So how does this trade work out for both teams? Let's grade each component…
Luke Walton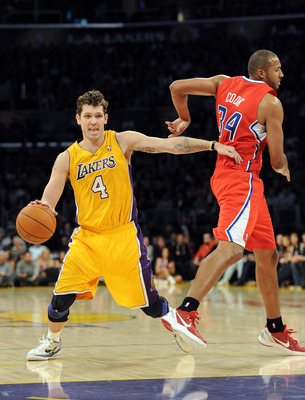 Rejoice, Laker fans, Luke Walton is headed to Cleveland.
Harry How/Getty Images
Cleveland couldn't possibly have wanted Walton, or the $11.4 million owed to him next season. He likely will ride the end of the Cavs bench or have his contract bought out.
Cavs: F
Lakers fans must be rejoicing that the team's punch line is off their books. Moving Walton won't bring the team under the salary cap, but it does take some dead weight off their payroll.
Lakers: A
Christian Eyenga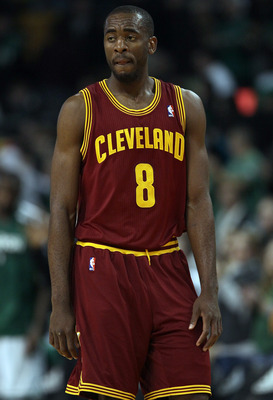 The explosive Eyenga might help the Lakers in time.
Elsa/Getty Images
The little used forward was the team's first round pick in 2009. While he did possess solid athleticism and mild upside, the Cavs likely weren't too strung out in throwing Eyenga into this deal. Skyenga was a fan favorite, but Cleveland likely won't stir a fuss with his departure.
Cavs: C
Eyenga will likely replace Walton on the bench in Los Angeles, but he does give the fans something to look forward to come garbage minutes. He has four years remaining on his contract, and there's an off chance he'll emerge as a role player for Mike Brown.
Lakers; B-
Jason Kapono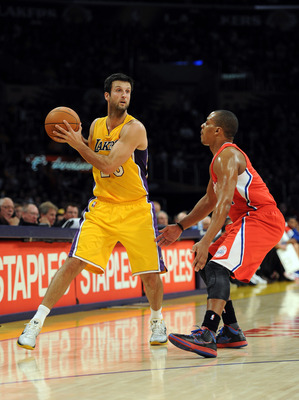 Kapono is a decent three point threat.
Harry How/Getty Images
This gives Cleveland a decent roll player off the bench with a solid three point shot. Other than Daniel Gibson and Kyrie Irving, the Cavs really don't have a viable three point threat, so Kapono is a solid addtition.
Cavs: B
The Lakers don't utilize Kapono very often and should mind throwing him into this deal. He's shooting under 30 percent from beyond the arc and will be a free agent this summer, so he wasn't in the Lakers future plans either.
Lakers: B
L.A.'s First Round Pick (top-14 Protected)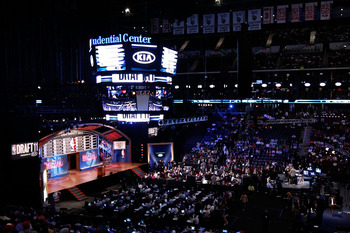 Cleveland needs all the young talent they can get.
Mike Stobe/Getty Images
Cleveland is in the midst of their rebuilding process and any young talent the team can acquire will be more than welcome with the organization. Los Angeles is a contender, so Cleveland is likely to retain this pick come draft time.
Cavs: B
Los Angeles, meanwhile is attempting to gear up for another run at a NBA Championship. The team has solid talent on the roster already and can't be too concerened about losing their pick this year. Protecting the pick seems like an unnecessary formality, but should the Lakers somehow find a way to not make the playoffs, they will at least have their first rounder to look forward to.
Lakers: B
Ramon Sessions
The Lakers needed a point guard, and Sessions is a good fit.
Stephen Dunn/Getty Images
Sessions was the odd man out this season with the emergence of first overall pick Kyrie Irving in Cleveland. Head coach Byron Scott was having trouble allocating minutes to both Irving and Sessions, but now Irving will dominate most of the time at point for the Cavs.
Cleveland was never really a fan of Sessions and his dismal defensive tendencies, and must be relieved to get some value out of their back-up guard.
Cavs: B
The Lakers have sought out a point guard to help relieve the aging Derek Fisher all season, and finally have one now with Sessions. While they most certainly aren't fans of the 25-year-olds suspect abysmal footwork defensively, they must be excited about the energy he brings on offense.
He's a great pick-and-roll guard with soft touch in the lane for floaters, and will be an excellent fit for Mike Brown in Los Angeles. Sessions might not elevate the Lakers automatically to title contention, but certainly does fill a vital need.
Lakers: B+
Overall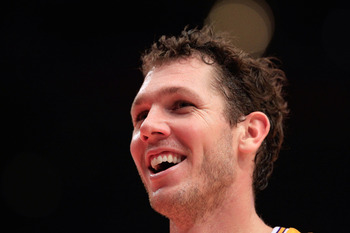 We're all going to miss Luke Walton jokes.
Chris Trotman/Getty Images
Cleveland got a first round selection out of the deal as well as a decent role player in Kapono, but taking on Walton's contract is a hit they most certainly didn't want. Young talent is still a dire need in Cleveland, however. And depending on who they get in the draft, eating Walton's deal might end up worth it.
Cavs: B-
This is a win-win for the Lakers. They moved Walton, acquired the point guard they needed and took on a player in Eyenga that has a flexible contract and could grow into a solid role player. Moves like this are why the Lakers find themselves in contention just about every season.
Lakers: A
Keep Reading