Chris Carpenter Neck Injury: 5 Reasons Signing Roy Oswalt Makes Sense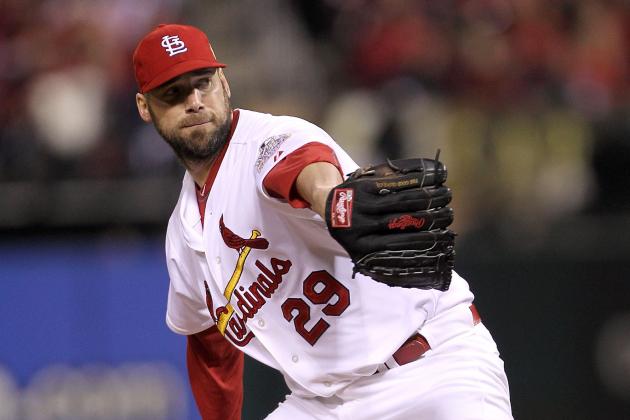 Ezra Shaw/Getty Images

With the recent news of Chris Carpenter's bulging disk in his neck, the Cardinals need to move quickly to sign Roy Oswalt.
They have tabbed 24-year-old Lance Lynn as the plan B, but making a run a Roy Oswalt brings the Cardinals a seasoned starter and a proven winner.
Here are five reasons why the move makes perfect sense for the Cardinals if they want to get off to a solid start in the 2012 campaign.
Begin Slideshow

»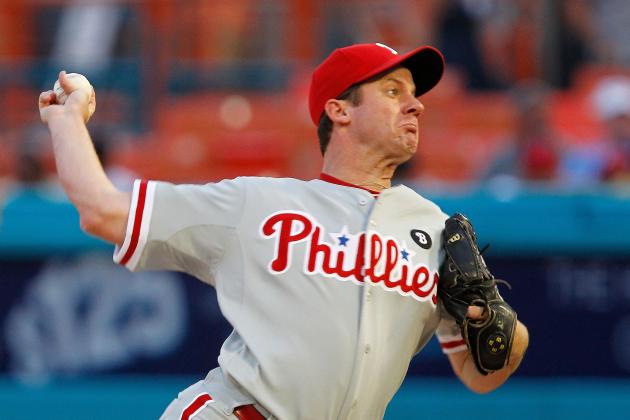 Mike Ehrmann/Getty Images

When the time comes that Roy Oswalt finally signs with a team, he will bring a proven resume of winning with him. With a .631 winning percentage over his 11-year career, Oswalt is winning nearly two of every three decisions when he pitches.
That fits in well at the top of Cardinals rotation where Adam Wainwright boasts a .653 career winning percentage and Chris Carpenter weighs in with a .610 percentage.
Those kinds of percentages are what you need from top of the rotation arms. Oswalt is not an ace anymore, but he can still pitch and would bring value and stability to the Cardinals rotation.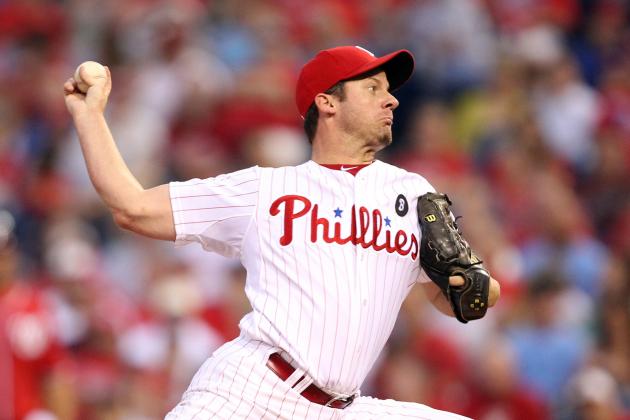 Hunter Martin/Getty Images

Oswalt has been around the block.
He has pitched in the Postseason on four occasions—including one World Series back in 2005 with the Astros.
While the Cards have tabbed Lance Lynn as their plan B, he still needs to be developed. A quick start for the Cardinals in 2012 is a key to a repeat as World Champions. Oswalt can slide into the spot vacated by Carpenter and the Cards would likely not miss a beat.
Taking into account the Cardinals won't have Dave Duncan to work with the pitching staff for the first time since the Clinton Administration, bringing in a guy who knows how to pitch would make new pitching coach Derek Lilliquist's first season managing the staff that much easier.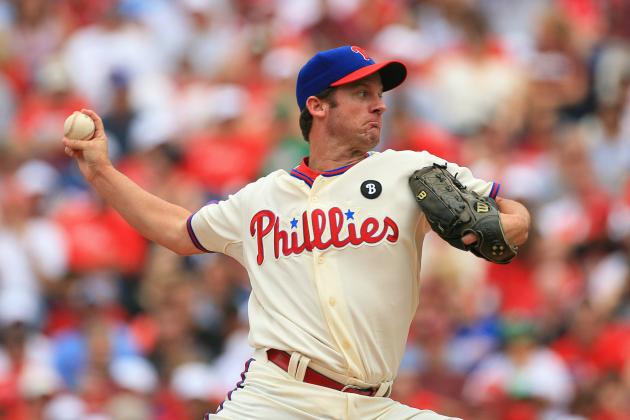 Hunter Martin/Getty Images

According to an article by Bernie Miklasz of The St. Louis Dispatch in late January, Oswalt appeared rejuvenated when he emerged from the DL later in the season. His strikeout ratio went from 5.3 K's per 9-innings pre-DL, to 6.8 K's per 9-innings after his DL stint.
Oswalt's health will obviously be the key to his success, but if he can still top the low-to-mid 90's with his heater, Oswalt will be difficult to hit when he mixes in his off speed stuff.
Plain and simple, Oswalt knows how to pitch and will be crafty with whatever his repertoire still holds if the injury bug stays away.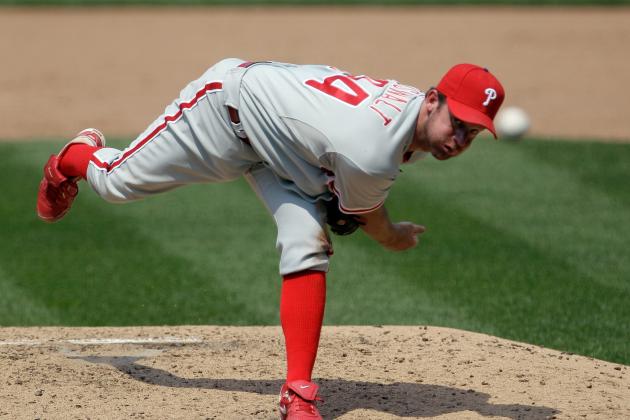 Rob Carr/Getty Images

If and when Chris Carpenter returns, the question would be where to move Oswalt in the rotation.
It is a clear cut answer in my mind.
Bump Jake Westbrook out and slide Kyle Lohse to No. 5 in the rotation.
Westbrook is a soft tossing vet who hasn't had good stuff since his arrival in St. Louis. Westbrook would make an excellent middle reliever as he would be a nice change of pace pitcher following the likes of Wainwright, Carpenter and Garcia.
A rotation of Carpenter, Wainwright, Garcia, Oswalt and Lohse has the capability to be the best in the National League if not the entire MLB.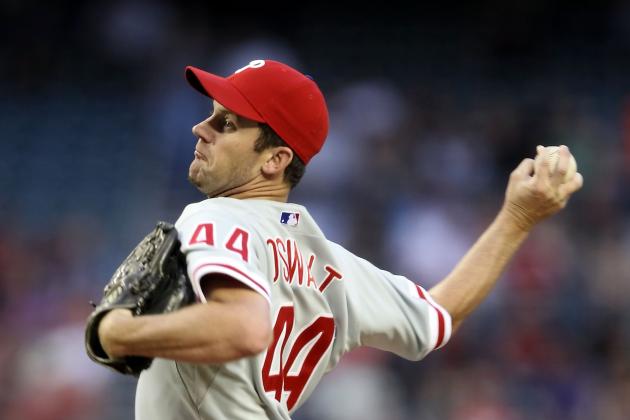 Christian Petersen/Getty Images

As with most major league players, Roy Oswalt has the burning hunger to win a championship. To quote from Roy's slightly outdated personal website,
"Make no mistake however, underneath this tranquil and poised exterior is the unrelenting fire and passion of a man on a mission. That mission is to bring the Houston Astros, the team that has become a piece of his family, a World Series Championship."
Oswalt is a good teammate who wants to take the ball every fifth day and help whatever team he throws for, bring home the World Series hardware.