The Ten Worst NFL Player Post-Career Moves in History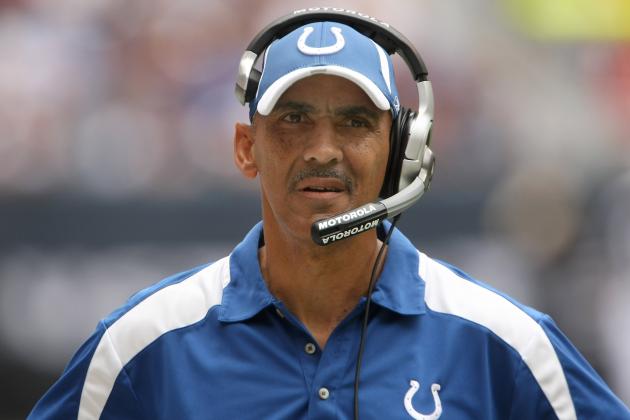 Stephen Dunn/Getty Images

The average NFL player's career is just 3.5 seasons long.
There are a number of players who have gone on after football and made great careers for themselves.
Alan Page played 12 seasons in the NFL as a defensive tackle. He then retired and went on to become a Justice on the Minnesota Supreme Court.
Tony Dungy (pictured) played just four seasons in the NFL as a defensive back. During a short journeyman's career Dungy played for four different teams before turning to coaching. Yet, Dungy went on to become the one of the best coaches in NFL history.
Frank Gifford retired from the New York Giants after 12 seasons and went on to become a top sports commentator covering everything from Monday Night Football to the Olympic Games.
And then there are the players who have retired from the NFL and have made poor moves with their careers.
Here are 10 notable players who made some bad moves off the field.
Begin Slideshow

»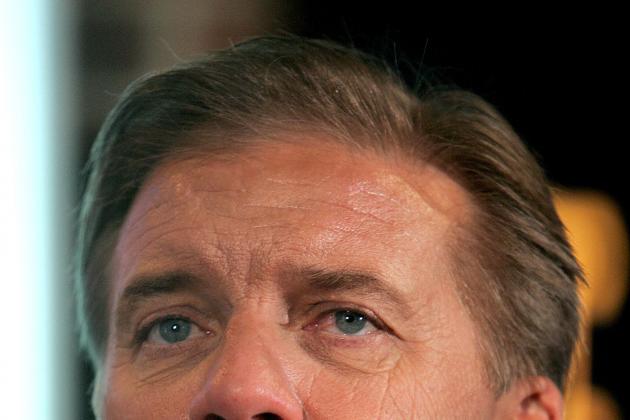 Paul Hawthorne/Getty Images

John Elway had a Hall-of-Fame career, playing 16 amazing seasons for the Denver Broncos.
Elway has gone on to do very well in his post football career in both business (automotive industry) and now getting back into football as the Executive Vice President of Football Operations in Denver.
However, in 2010 Elway invested $15 million with a hedge-fund manager who was arrested for running a Ponzi scheme.
Elway lost $3 million for not doing his homework.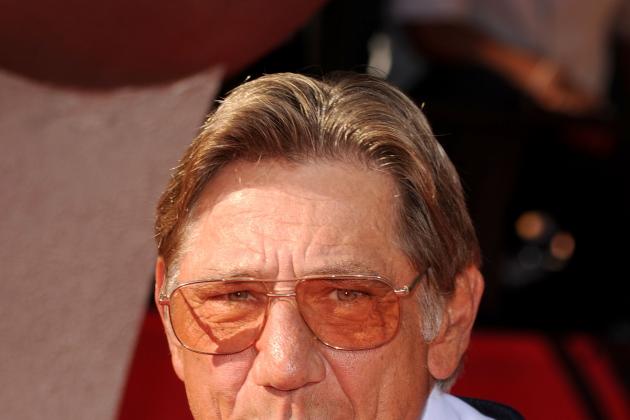 Archive Photos/Getty Images

Joe Namath is one of the most famous NFL players of all time.
His win with the New York Jets in Super Bowl III over the Baltimore Colts is one of the most important wins in the modern era.
After his Hall-of-Fame career Namath went on to appear in a number of movies.
He went on to serve as a commentator on Monday Night Football but ended up being fired. He never seemed very comfortable in his role.
Namath has battled alcoholism and in a particularly embarrassing incident in 2003 appeared live on the sideline with ESPN reporter Suzy Kolber. Namath was clearly intoxicated and flirting with Kolber and slurring his speech.
This was not the "Broadway Joe" we remember from his playing days.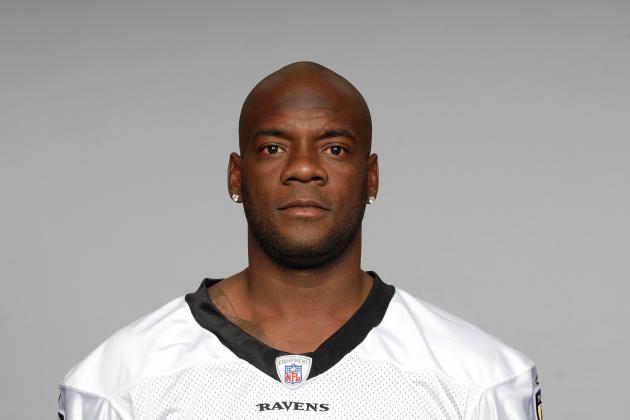 Getty Images/Getty Images

Just seven years after Chris McAlister signed a seven year $55 million contract, he was broke.
McAlister starred with the Baltimore Ravens for nine years and another one with the New Orleans Saints.
He won two Super Bowl rings during his playing days and was voted to the Pro Bowl three times.
McAlister was known as a big spender during his playing days and it was reported in 2011 that McAlister was broke and had moved back in with his parents.
He has reportedly had no income since 2009 and has been paying $11,000 per month in child support.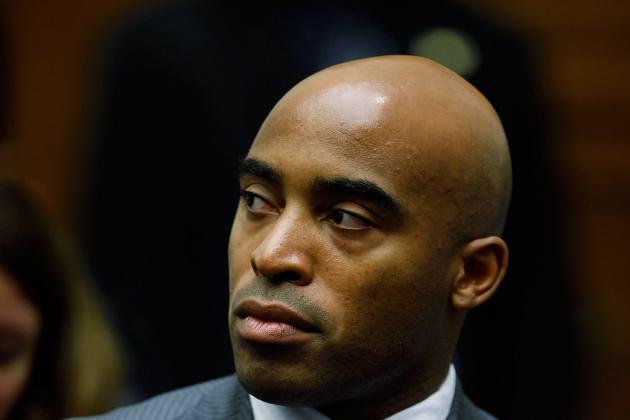 Chip Somodevilla/Getty Images

Tiki Barber had a very solid NFL career with the New York Giants, playing 10 seasons and retiring in 2006 as the Giant's all-time leading rusher.
Although seemingly in his prime Barber retired after the 2006 NFL season.
Barber has attempted a career in broadcasting but has not been well received by players or fans.
In 2011, Barber attempted a comeback. He claimed it wasn't about the money but a pricey divorce settlement said otherwise.
There were no NFL teams interested in giving Barber even a tryout.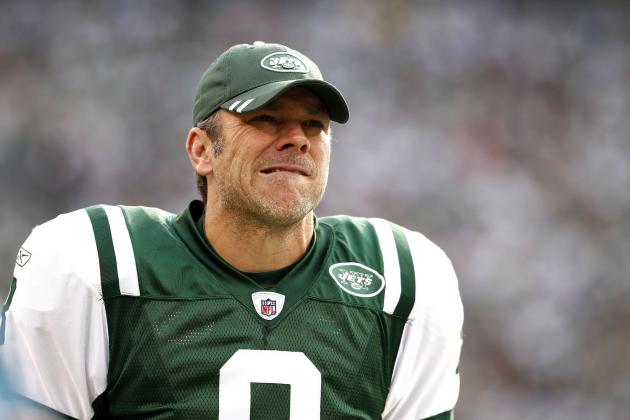 Jeff Zelevansky/Getty Images

Mark Brunell isn't technically done playing yet so it may be premature to place him on this list...but let's be honest; Brunell isn't really playing. He hasn't been a starter in around five years so we will make an exception for him.
Mr. Brunell filed for bankruptcy in 2010 with debts over $7 million.
It seems Brunell invested heavily in some real estate that went sour. Brunell and his business mates have defaulted on a number of their loans.
In July, Brunell re-signed with the Jets at a reduced rate. He needs the paycheck.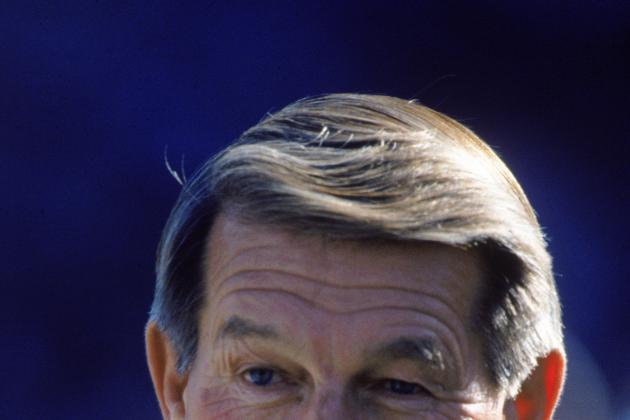 Jed Jacobsohn/Getty Images

You can make a strong case that Johnny Unitas is the greatest quarterback to ever play the game.
He still holds the record for most consecutive games with a touchdown pass at 47 spanning over four years.
But Unitas played in an era when contracts weren't what they are now. Johnny's rookie contract was for just $7,000.
Following his career, Unitas would do some work in broadcasting and invest in a number of failed businesses.
In 1991, Unitas would file for bankruptcy. When he passed away in 2002 a lawsuit was still pending against his estate.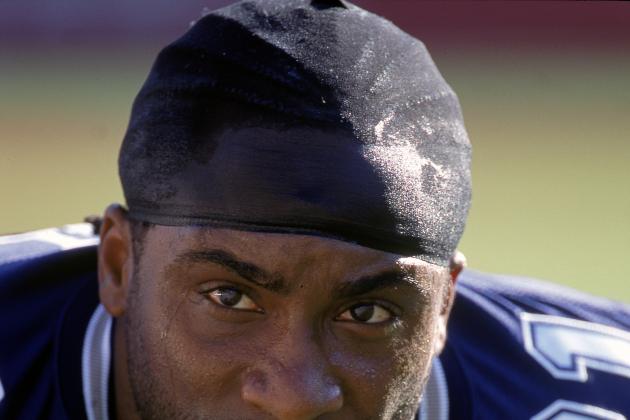 Harry How/Getty Images

"Rocket" Ismail didn't do anything illegal, but he did make a number of bad investments.
Ismail surprised everyone when coming out of college at Notre Dame he chose to sing with the Toronto Argonauts of the Canadian Football League.
He was projected to the be No. 1 overall pick in the NFL draft that year.
He eventually joined the NFL in 1993 as a member of the Los Angeles Raiders.
When he signed in 1999 for $20 million as a free agent with the Dallas Cowboys, he signed what was the largest three-year contract of all time.
But Ismail invested in business after business that went broke.
"Rocket" isn't broke.
But he lost millions of dollars and now is forced to watch every cent.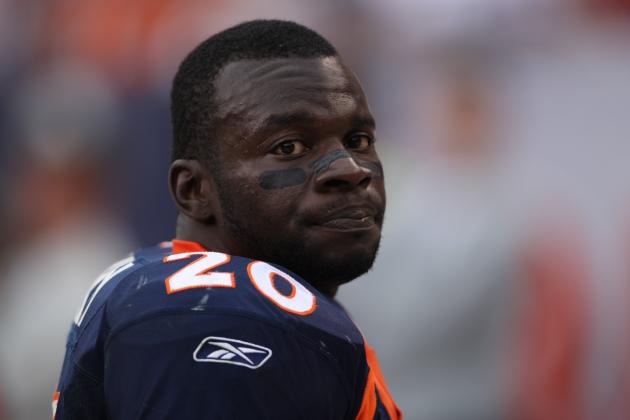 Doug Pensinger/Getty Images

Travis Henry played in the NFL with the Bills, Titans and Broncos from 2001-07.
He was elected to the Pro Bowl in his second season with the Bills in 2002.
The problem following his football career wasn't bad investments, just bad decisions.
Henry has at least 11 children by 10 women. In Polk County, Fla., Henry was arrested for failure to pay child support. His lawyer stated that Henry's child support payments were about $170,000 per year.
Oh, and then there's the cocaine trafficking.
On July 15, 2009, Henry was sentenced to three years in federal prison for financing a cocaine trafficking operation.
When released Henry will owe around $4 million in fines.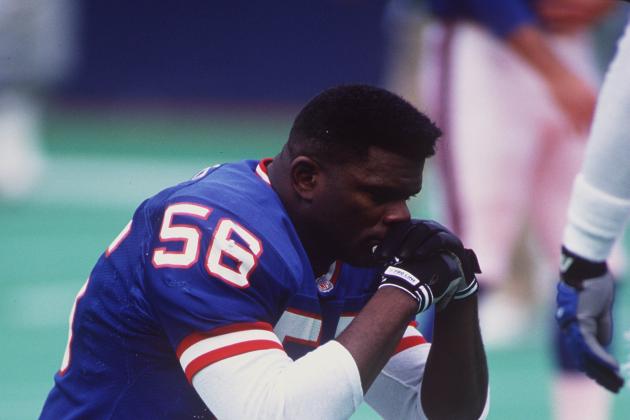 Rick Stewart/Getty Images

Lawrence Taylor was an absolute monster on the field, a 10 time Pro-Bowler and All-Pro Taylor was voted to the NFL 75th Anniversary All-Time Team.
Unfortunately, Taylor has also been a monster off the field as well.
Taylor's battle with drugs and alcohol have been well documented; he was forced to file for bankruptcy in 1998 not long after he was arrested on cocaine charges.
LT was back in the news in 2011 pleading guilty to the misdemeanors of sexual misconduct and patronizing a prostitute.
Taylor is currently serving six years probation as part of a plea bargain in the case.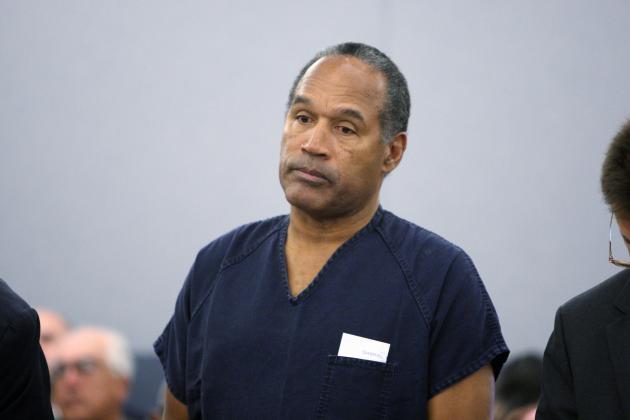 Pool/Getty Images

Who else?
OJ Simpson had it all. He was one of the best running backs in NFL history. When he retired in 1979 from football he ranked No. 2 all time in rushing yards with 11,236.
Even prior to his retirement, Simpson was beginning a transition into acting. He appeared in a number of successful movies, television shows and commercials. He worked as a football commentator on both Monday Night Football and the NFL on NBC.
Everything changed in the 1990s.
Simpson was tried for the murder of his wife and her friend 1995. He was acquitted but later found liable in civil court.
Then in 2008, Simpson was found guilty of kidnapping and armed robbery.
He is currently serving 33 years in a Nevada prison.
Has another NFL player ever fallen so far?